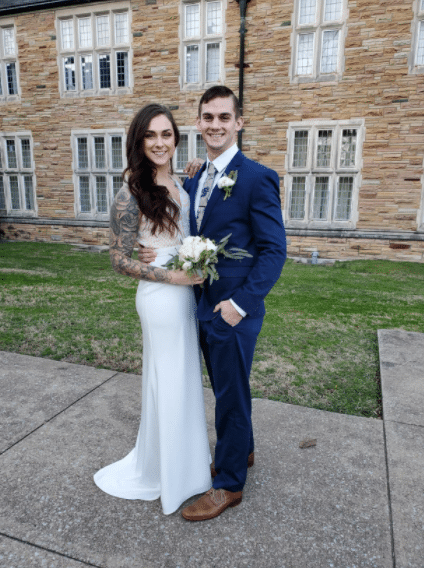 Searching for the best wedding dresses under 100 on amazon?
Cheap Wedding Dresses Under 100 on Amazon
If you are searching for an affordable wedding dress under $100, it is possible!
I'd recommend spending $200 for your wedding dress, but you can also still find some great wedding dresses under 100! I've done the research for you, so you don't have to dig through each and every wedding dress!
Cheap Wedding Dresses Under 100 on Amazon
Here's a top 10 list!
1. V-Neck Sequin Prom Dress With Pockets Strap A-Line Dress With Slit
2. Women's Vintage Wedding Dress with Cap Sleeves by Ruolai in Ivory
3. A-Line Vintage Inspired Wedding Dress by Tsbridal
4. Long Sleeve Lace Vintage Bridal by WaterDress
5. White and Ivory V-Neck Lace Vintage Dress by Babyonline
6. Lace Vintage Boho Wedding Dress by
HedyDress
7. Lace Wedding Dress by CharmingBridal
8. CharmingBridal Women's Backless Bridal Gown
9. Mermaid Beach Wedding Dress by Likedpage or
HUICHENGYAO with Sequin Belt
Two places to buy the same dress! Check out the dress by Likedpage and by Huichengyao.
10. Mermaid Wedding Dress with Sweetheart Neckline Under 100
Places to Find Cheap Wedding Dresses Under 100 Online
In addition to Amazon, you can find cheap wedding dresses under $100 from Lulus, Asos, Etsy, thrift stores, eBay, and online stores in China.
Pinterest Inspiration for Wedding Dresses Online Under $100 and $200
Want even more inspiration? Check out these Pinterest pages by Very Easy Makeup.
Fashion Articles by Very Easy Makeup
If you enjoyed this article, check out these similar articles and pages by Very Easy Makeup.
All Things Hair by Very Easy Makeup
5 Simple Makeup Items to Use Daily (and Makeup for Beginners!)
The Best High SPF Tinted Moisturizers
Connect with Very Easy Makeup
I'd love to connect with you!
Follow Very Easy Makeup on Facebook to get notified of new beauty, makeup, and fashion posts!
Please subscribe to the Very Easy Makeup YouTube channel. You'll find how-to tutorials for very easy makeup and bleaching hair blonde at home.
Sign up for the Very Easy Makeup Newsletter.
What's Your Favorite Wedding Dress Under 100?
Did you find an amazing wedding dress for under $100 online? I'd love to see pictures! Leave a comment below!
(This post contains affiliate links. View the disclosure here.)