10 Quick and Easy Christmas Eve Box Ideas for Couples
This post may contain affiliate links, which means I may earn a commission if you decide to make a purchase through our links, at no cost to you. You may view the disclosure here.
Christmas Eve Box Ideas for Couples
Christmas Eve Boxes are typically given to young children the night before Christmas and include simple gifts like candies, pajamas, books, and games.
However, it can be fun to make your own DIY Christmas Eve Box for your significant other!
This post may contain affiliate links. View the disclosure here.
Christmas Eve Box Ideas for Couples
This Christmas Eve box guide for couples includes easy Christmas box filler ideas.
Below are 10 simple gifts to put in a Christmas Eve Box for couples.
10 Easy Christmas Eve Box Ideas for Couples
1. Matching Pajamas for Couples
Matching pajamas are a fun Christmas present. Check out these family-matching Christmas pajamas for ideas.
I personally love the Christmas pajamas below for a couple!
You can also wear these cute pajamas for Christmas family photos!
2. Healthy Popcorn for Adults
Everyone loves popcorn (or at least most people do!), but most people are trying to NOT pack on pounds during the holiday.
Buy the SmartPop Orville Redenbacher's popcorn for a healthy and fun snack. Perfect for watching Christmas movies on Christmas Day!
3. Board Games Like Codenames for Two People (and More!)
Codenames is the new popular game for adults. There's strategy and thinking involved, and it takes practically no time to learn!
You can play this with groups of 6 adults, and it works for two people too.
4. Hot Cocoa for a Couples Christmas Eve Box
Few things are better on a cold winter night than a hot glass of cocoa with whipping cream. Or, a deluxe cup of coffee with creamer in the bright and early morning.
I have fond memories of sipping the Land O Lakes premium hot cocoa as a little kid. Buy a large box and then give each member of your family 3-5 packs of hot cocoa!
5. Fun Mugs for Couples
I personally love a BIG coffee cup. These "Merry Christmas" coffee mugs are dishwasher-safe and bigger than most coffee cups.
6. Burt's Bees Chapstick and Hand Cream
Everyone's lips and hands get dry in the winter. I've tried dozens of chapsticks and nothing beats the original beeswax by Burt's Bees.
This is the only lip balm that doesn't actually make my lips dryer!
This affordable Christmas gift is easy to fit into a Christmas Eve Box for him and her.
7. Fun Gift Cards for Couples for a Christmas Eve Box
Amazon has gift cards from any place you could imagine!
Top picks include Starbucks, The Cheesecake Factory, Uber Eats, and Chipotle.
8. Fresh Oranges and Pears
Harry & David sells great online gift baskets with fruit and nuts, but it can be a bit pricey!
Instead, order fresh food from Whole Foods on Amazon Prime. Then, fill up a Christmas Eve box will delicious pears, grapefruit, oranges, and other healthy foods.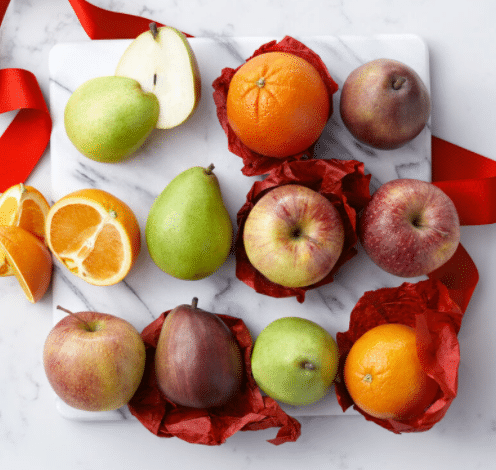 9. Alcohol for Couples
Who doesn't love a little bit of alcohol during the holidays? Get a bottle of wine or a fun liquor and add it to the Christmas Eve box. Include delicious cocktail syrup too.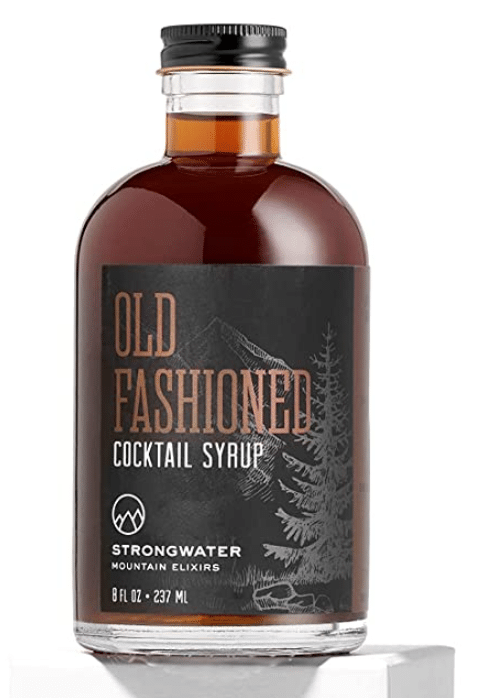 10. Foaming Bath Soap with Epson Salts
Everyone could use a good soak in the tub. Epson salt is a bit heavy (and expensive online!), so go with Dr. Teal's foaming bath soap with pure Epson salt.
It's relaxing with soothing lavender. Plus, warm baths help you stay warm in the winter!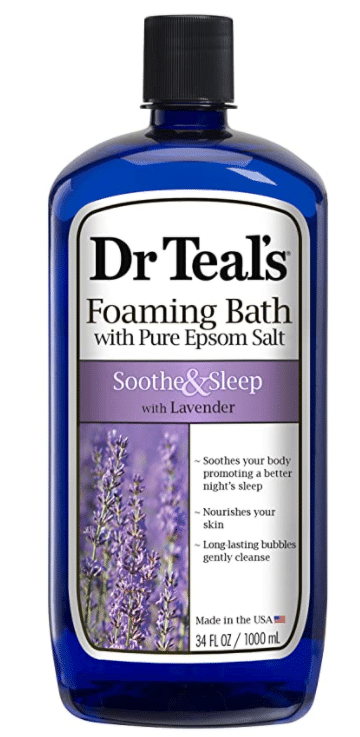 RELATED: Do CBD Bath Bombs Work?
Christmas Eve Boxes on Amazon and Etsy
Of course, you'll need a box to put the presents in!
Below are attractive Christmas Eve Boxes for couples.
Wooden Christmas Eve Box for Couples
This Christmas Eve box gets AMAZING reviews on Etsy!
Red Collapsible Storage Containers
Blue Holiday Box
Wooden Christmas Eve Box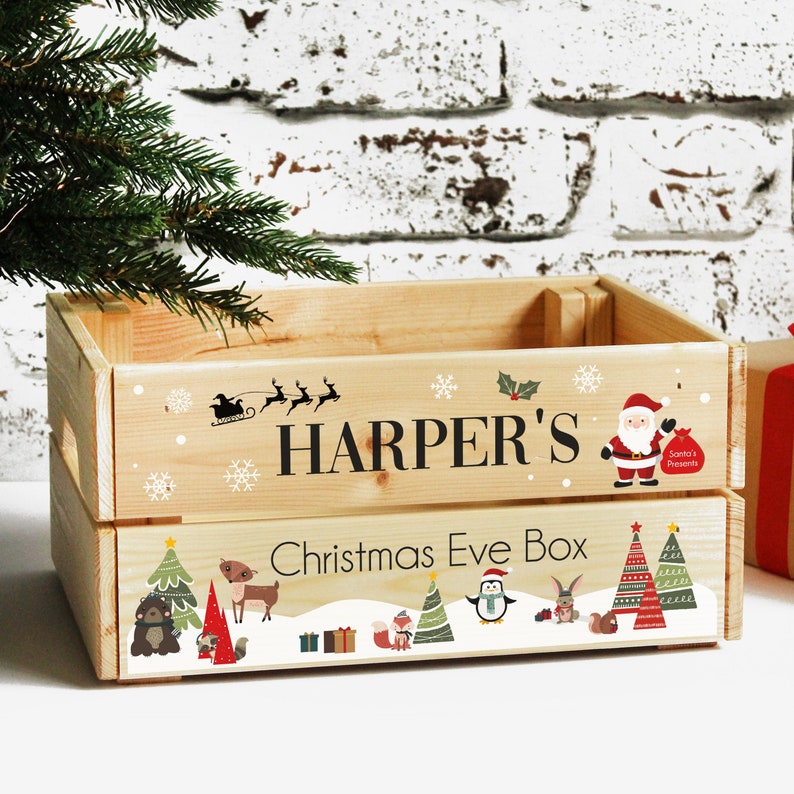 Christmas Nesting Gift Boxes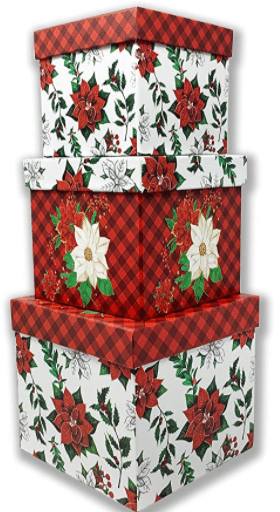 More Holiday Pajamas, Outfits, and Clothes for the Family
If you enjoyed this article, please give it 5 stars below and share it with a friend!
You may also be interested in these related holiday and Christmas articles by Very Easy Makeup.
Happy Holidays!
Connect with Very Easy Makeup
I'd love to connect with you! Please write a comment below and follow the Very Easy Makeup page on Facebook.
Follow Very Easy Makeup on Facebook to get notified of new beauty, makeup, and fashion posts!
Please subscribe to the Very Easy Makeup YouTube channel. You'll find how-to tutorials for very easy makeup and bleaching hair blonde at home.
Sign up for the Very Easy Makeup Newsletter.