5 Cutest Hair Clips for Women That Aren't Too Girly
This post may contain affiliate links, which means I may earn a commission if you decide to make a purchase through our links, at no cost to you. You may view the disclosure here.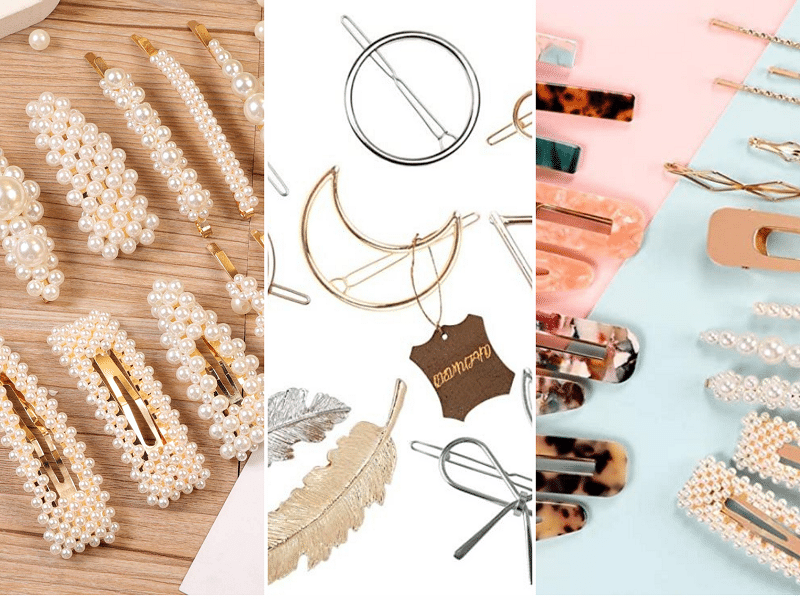 Cute Hair Clips
Hair clips are so fun! They hold back your hair (so practical!) and are an easy way to jazz up any hairdo or outfit.
Here are the 5 cutest hair clips. Best of all? They are all under $10 on Amazon!
Where to Buy Cute Hair Clips for Women
If you are on the hunt for a cute hair clip, below are my top recommendations on where to shop!
Amazon: Amazon is my go-to for finding cute hair clips for women. They just have so many options!
Target: Target always has cute and affordable hair accessories for women.
Lululemon: Does Lululemon have hair clips? You bet! Lululemon has come out with some super cute and classy hair clips!
Nordstrom: Nordstrom has some fun and statement hair clips for women. Check out the hair clips by France Luxe, L. Erickson, BP, and Lele Sadoughi on Nordstrom.
The 5 Cutest Hair Clips for Women on Amazon
Happy shopping!
1. Cridoz Acrylic Resin Hair Clips
These hair clips are so beautiful! These hair clips are gentle on your hair, pretty, and sturdy too!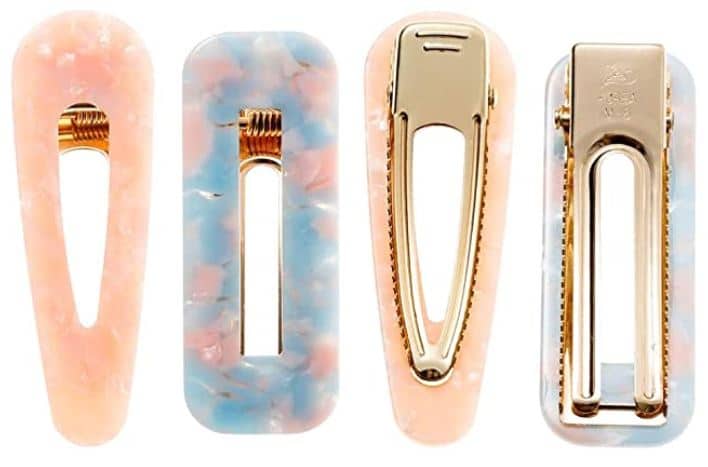 Women love these cute hair clips because they hold hair really well!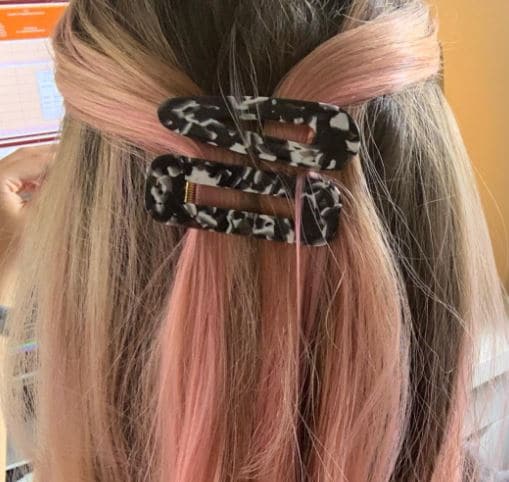 2.
SYEENIFY Fashion Hair Clips
If you have thick hair, then you will love these hair clips.
Women say that these hairclips are super cute and great for thick hair!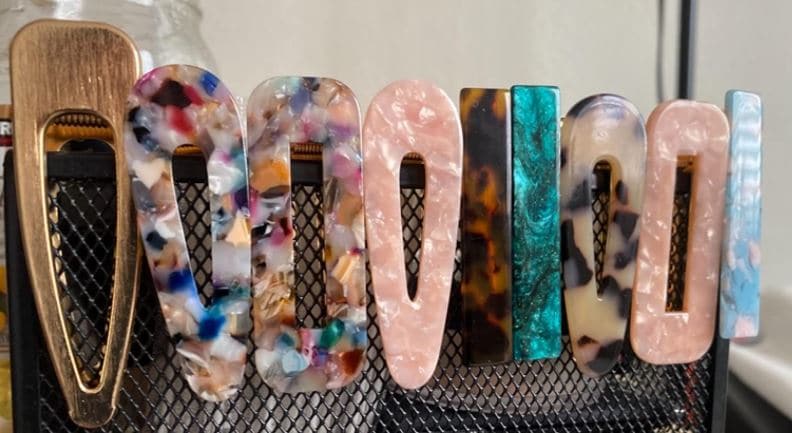 3.
Gold Silver Minimalist Hair Clips

by QIEIMUFHD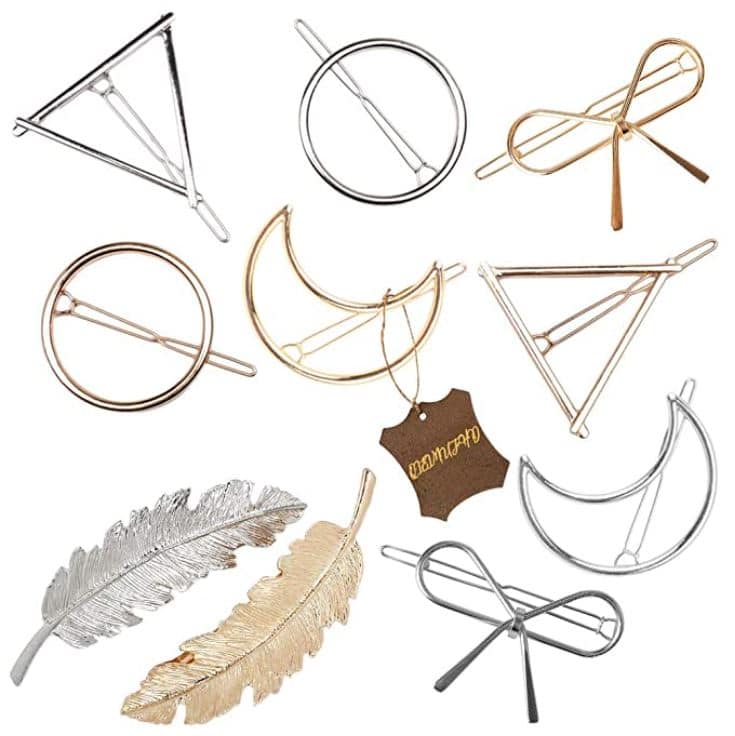 These hair clips are more for decoration vs. for holding up hair, but they are so cute and stylish!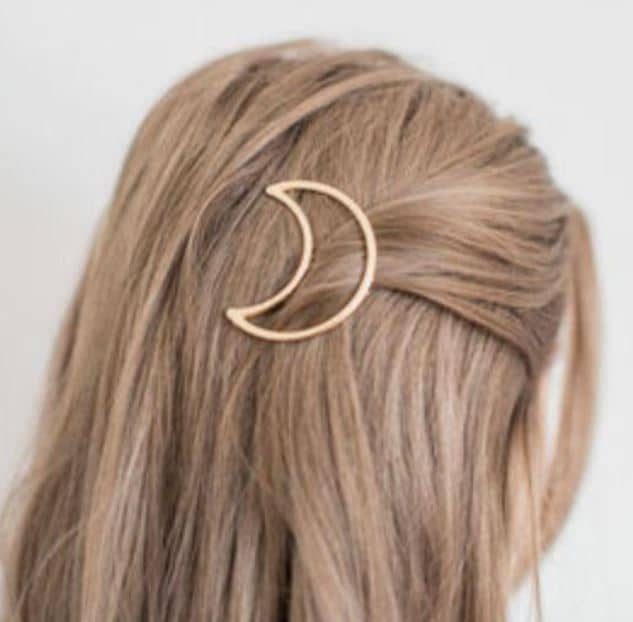 4.
Brown and Nude Hair Clips
These hair clips are more practical vs. cute, but they hold up thick hair really well!
5. Pearl Hair Clips by E-accexpert
These hair clips have over 6,000 positive reviews on Amazon. These pearly hair clips are so pretty!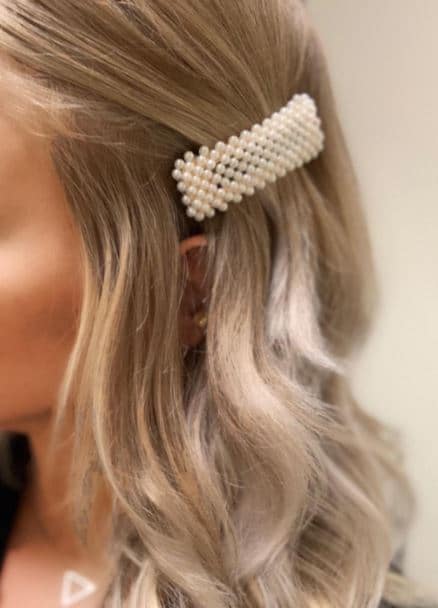 My Personal Favorite Cutest Hair Clip for Women
My personal favorite? These Hawaiian hair clips! I actually bought mine when on a trip to Maui, but you can buy them on Amazon for less than what I paid!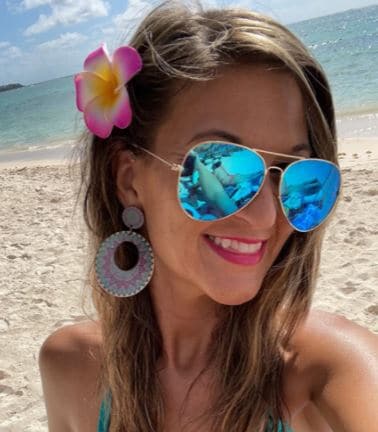 More Cute Hair Clips to Consider
These cute hair clips didn't make the top five list, but they are still super cute!
More Articles by Very Easy Makeup
Did you like this article?
Please give it 5 stars below, leave a comment, and share it with friends on Facebook!
You may also like these related articles and pages by Very Easy Makeup.
Connect with Very Easy Makeup
I'd love to connect with you!
Follow Very Easy Makeup on Facebook to get notified of new beauty, makeup, and fashion posts!
Please subscribe to the Very Easy Makeup YouTube channel. You'll find how-to tutorials for very easy makeup and bleaching hair blonde at home.
Sign up for the Very Easy Makeup Newsletter.