10 Presents to Treat Yourself for Self Care
This post may contain affiliate links, which means I may earn a commission if you decide to make a purchase through our links, at no cost to you. You may view the disclosure here.
Presents to Treat Yourself for Self Care
Need a little bit of a pick-me-up? Feeling blue? Want to treat yourself to something fun to brighten your day?
I've been doing some online shopping on Amazon recently, and below are 10 things I've purchased over the past month to bring a little more happiness and energy to my day.
If you are searching for presents to treat yourself, you have come to the right place!
This guide with the best presents to treat yourself includes:
Fun gifts under $25 on Amazon
Gifts to help you de-stress at home
Affordable self-care gifts under $5 that you can purchase...guilty free!
Plus, shopping can help reduce stress (it's a fact!).
This post may contain affiliate links. View the disclosure here.
Best Presents Under $25 to Treat Yourself Today
Here are gifts that you can go ahead and buy for yourself.
These present ideas to treat yourself may help you get more energy and increase happiness too!
And if you are really in the mood for shopping, you may want to check out these guides to buy presents for a close friend or relative!
1. Cute Pajamas to Treat Yourself
I discovered these cute pajamas from Diary of a Debutante and decided to buy a pair myself.
I LOVE sleeping in silk pajamas (I have so many nightgowns from Victoria's Secret) and decided to give these satin pajamas a try.
The ratings and reviews are amazing for this set of satin pajamas, and they are only $24.99 on Amazon.
I purchased the Blush Leopard print, but also really like the Light Pink/Ivory Stripe set of pajamas. I purchased a size small.
2. More Verona Coffee from Starbucks to Increase Energy
I love coffee. It makes me happy. Working from home means that the coffee maker is only 10 feet away, so I've been enjoying MULTIPLE cups of coffee per day.
The Verona Dark Roast is my favorite flavor of Starbucks coffee. I have it each morning with 1% or 2% milk in my happy pink cup, and it brightens my day.
Amazon deal: The Verona Dark Roast from Amazon is only $10 for the large 20 oz bag. Buy it here.
Side note on my love for milk: I recently splurged and paid extra for grass-fed milk. It tastes even better than organic milk, and it is worth the premium!
3. Bright Lipstick
Some days I don't have the patience to put on makeup, but a little bit of lipstick and my favorite under-eye concealer go a long way.
That way when I look at myself in the mirror I look "awake," all thanks to bright lipstick!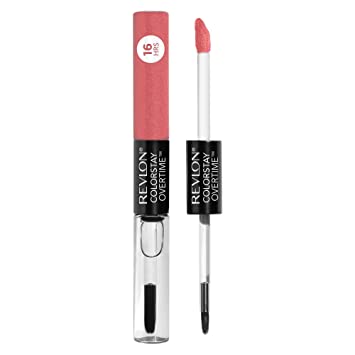 RELATED: Best Drugstore Lip Gloss of All Time
4. A Tropical, Cheerful Wall Plate Cover to Increase Happiness
I'm not handy around the house…at all. But I wanted to switch things up. I was craving the beach, and found this cute wall plate cover on Amazon.
It arrived within 2-3 days, and it looks JUST like the picture online. It's a perfect, easy, and quick way to change up your apartment.
I also ordered another beach-themed wall plate cover that should be arriving later this week.
5. Epsom Salts
Sometimes you just need to watch a movie, light some candles, and take an Epsom salt bath. It helps with sore muscles too!
6. Good Smelling Soap
Okay...yes, it's a silly present. But everyone needs soap, and good-smelling soap can brighten your day!
I recently discovered the soap by Smartly at Target. It's super cheap and smells great!
7. Fun New Nails
Etsy has lots of cute nail decals that you can put on to completely change up your look!
Whether you want bright and colorful summer nails or Disney-themed nails, you'll find something you like.
8. Flowers from Trader Joe's
If you are lucky enough to live near Trader Joe's, you can treat yourself to pretty flowers or a nice orchid!
9. Cute Aromatherapy Diffuser
Aromatherapy can help reduce stress, feel more awake, or feel more relaxed (depending on the scent).
Most aromatherapy diffusers are under $35 and super cute!
10. Cute New Mug or Coffee Cup
A cheerful mug can brighten your day!
Whether you love all things Disney and want a cute Chip mug from Beauty and the Beast or a coffee mug with a straw, you can probably find something you love on Amazon or at HomeGoods!
How Are You Adding More Energy and Happiness to Your Day?
What are you doing to keep up the optimism, energy, and happiness mid-week? I'd love to hear from you! Or connect with me on Instagram or Facebook.
If you are feeling wild, check out this article on adding highlights to your hair at home. A new look always puts me in a better mood.
Happy Recharge Wednesday!
-Christina Marie from Very Easy Makeup