10 Easy Zero Waste Christmas Gifts
This post may contain affiliate links, which means I may earn a commission if you decide to make a purchase through our links, at no cost to you. You may view the disclosure here.
Zero Waste Christmas Gifts
10 Christmas Gift Ideas for Zero Waste
Are you searching for a zero waste gift to give for Christmas?
There's so much waste with gifts and Christmas presents. It can be frustrating if you are trying to reduce your carbon footprint!
Below are 10 simple Christmas gifts that are more eco-friendly to help you have a zero waste Christmas.
This post may contain affiliate links. View the disclosure here.
10 Best Christmas Gifts Ideas for Zero Waste
1. e-Gift Card
Amazon has gift cards from any place you could imagine!
Top picks include The Cheesecake Factory, Uber Eats, Doordash, and Chipotle.
2. Zero Waste Starter Kit
This zero-waste kit isn't exactly "fun," but it is practical for those starting a zero waste lifestyle!
This zero waste kit includes reusable food stage bags, mesh grocery bags, and plastic-free packaging.
3. Zero Waste Coffee Makers
Replace disposable filters and K-Cups with a classy and fancy french press.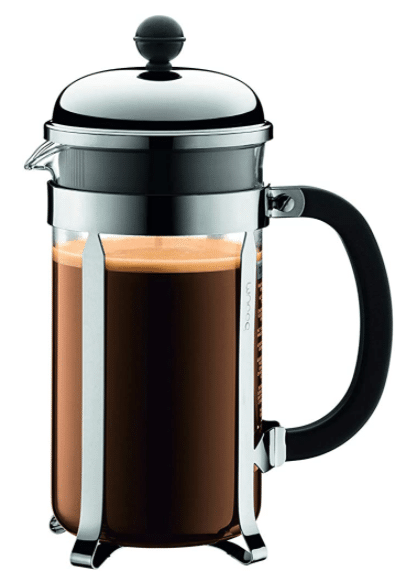 4. Audible Subscription
It can be hard to find time to read a book, but it's easy to listen to books while taking a long walk or while driving.
Give the gift of an Audible subscription.
5. Indoor House Plants
House plants and succulents help clean the air and are so pretty too!
Etsy also sells lots of cute plants and succulents. I buy my brother a plant for Christmas each year!
RELATED: Best Gifts for Gay Brother
6. Eco-Friendly Candles
This coconut bowl candle with a wooden wick smells like coconuts and gets great reviews for smelling great and looking fabulous.
7. Coupon to Take a Yoga or Barre Class Together
Give the gift of health for 2021! Take your friend to a yoga or barre class.
You'll get a great workout in and spend time together.
8. Vegan Cookbook
Give the gift of a quality Vegan cookbook!
9. Bake Vegan, Gluten-Free Banana Bread
Share the gift of a delicious and healthy treat! Give the gift of delicious banana bread for Christmas.
Check out a recipe here.
You can have the ingredients delivered from Whole Foods via Amazon Prime.
10. Zero Waste Lip Balm
Brands like River Organics, Meow Meow Tweet, Dirty Hippie, and Juniperseed make zero waste lip balms.
This cute set by River Organics includes a variety of lip colors.
More Holiday Pajamas, Outfits, and Clothes for the Family
If you enjoyed this article, please give it 5 stars below and share it with a friend!
You may also be interested in these related holiday and Christmas articles by Very Easy Makeup.
Happy Holidays!
Connect with Very Easy Makeup
I'd love to connect with you! Please write a comment below and follow the Very Easy Makeup page on Facebook.
Follow Very Easy Makeup on Facebook to get notified of new beauty, makeup, and fashion posts!
Please subscribe to the Very Easy Makeup YouTube channel. You'll find how-to tutorials for very easy makeup and bleaching hair blonde at home.
Sign up for the Very Easy Makeup Newsletter.