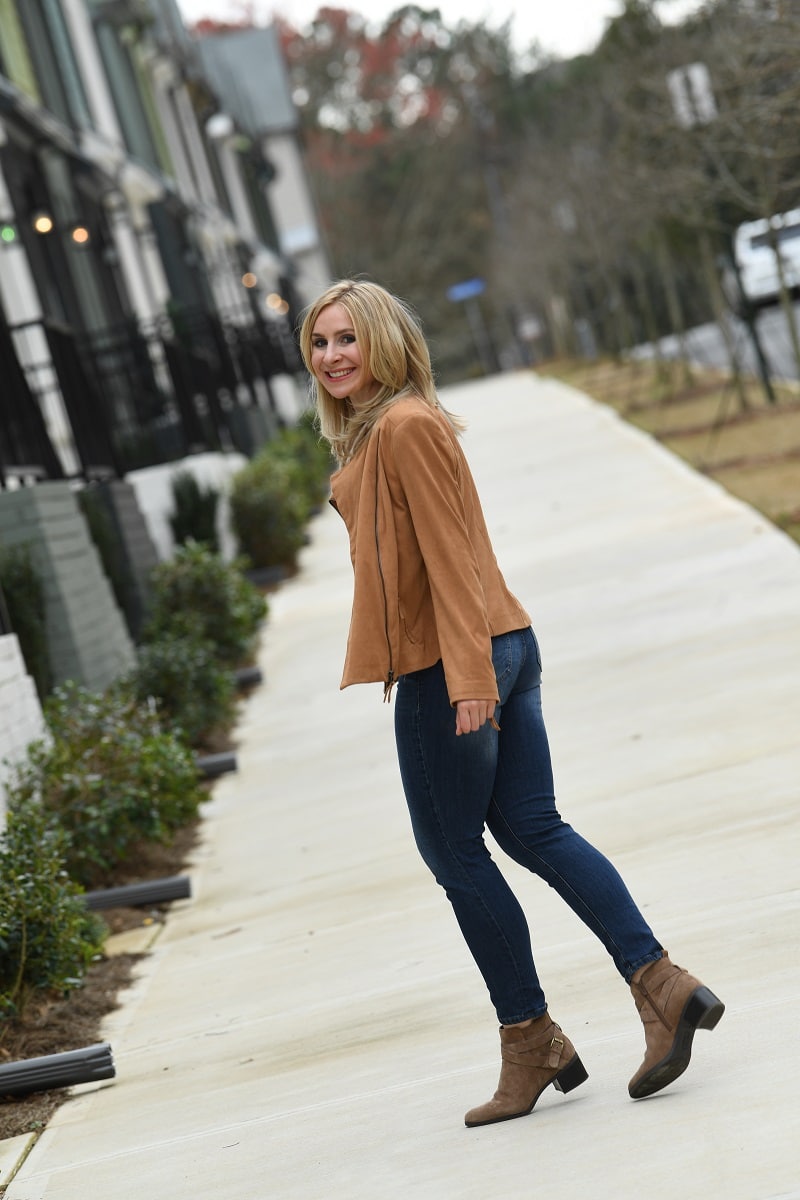 Welcome!
Very Easy Makeup is a women's lifestyle blog focused on beauty (hair tips, makeup, skincare), outfit ideas (with a focus on affordable outfit ideas and wedding guest outfits), and swimsuits. You'll also find Amazon fashion finds, tips for college, Halloween costume ideas, bachelorette party ideas, and maternity photoshoot ideas too!
About the Founder of Very Easy Makeup
Very Easy Makeup is a women's lifestyle blog founded by Christina Marie (that's me!) that is focused on beauty (skincare, makeup, nails) and fashion. My goal is to share my favorite outfit ideas, affordable clothing finds, beauty product reviews, and hair tips and hair tutorials with you!
I want to help you find the BEST affordable clothes online, get cute outfit ideas, find the best beauty products, and get trendy hair color ideas.
My posts are thoroughly researched and include consumer insights, ratings, and reviews. I scour reviews on Amazon, try products myself, buy LOTS of clothes online, and subscribe to women's fashion and beauty magazines to provide the best recommendations. I also talk to women of different ages and do research via Google Trends to ensure that my content is relevant.
I am also a member of several Facebook groups where women share their advice on weddings, beauty, and travel. My personal experience as a consumer also guides my recommendations (of course!).
How I Come Up With The "Best Of" Lists
Many of my posts feature "the top 5" or "the 10 best" lists for beauty products and clothes for women.
I don't pull these recommendations out of thin air!
I do a lot of research to come up with the "best of" lists (after all, I did get an advanced research certificate at Goizueta Business School during my undergrad at Emory).
Research includes:
My own experience with a beauty product or piece of clothing.
Amazon reviews (both the average star rating and the comments).
Photos from Amazon (I look at the pictures of clothing online, to make sure it looks good!).
Feedback from my network of friends.
Input from women's Facebook groups (I belong to many beauty and fashion Facebook groups where women recommend products and clothing to each other).
You'll also notice that most of the products I recommend are from Amazon. Why? Partly because I LOVE Amazon (it's just so convenient!) and partly because Amazon is affordable too!
Additionally, Amazon 1) has beauty products and clothing that are relatively affordable for the average woman 2) sells clothing in multiple sizes (including plus size clothing), 3) has free returns (for most items), and 4) has LOTS of reviews.
The Team at Very Easy Makeup (About Christina Marie...that's Me!)
Christina Marie (that's me!) is the founder, chief editor, and head of content at Very Easy Makeup.
I LOVE writing about all things beauty, fashion, and makeup for FUN!
I have a background in marketing from Emory University and worked in brand management after getting my MBA at Fuqua.
In my free time, I love playing tennis on my ALTA team in Atlanta, going to Pure Barre, going out with friends, and walking along the Beltline in Atlanta, GA.
I am actively involved in a number of women's Facebook groups focused on different topics such as makeup/beauty, fashion and outfit ideas, bachelorette party planning, and wedding planning for the bride to be. I regularly participate in these Facebook groups to research trending outfit ideas, get firsthand feedback from women on popular makeup and beauty products, discover trending topics and frequently asked questions, and research where women prefer to shop for special occasions (such as weddings or bachelorette parties).
I also manage a beauty and fashion YouTube channel that includes makeup product reviews, hair color tutorials, outfit ideas, and Amazon fashion finds.
Why I Created A Makeup, Beauty & Fashion Blog
Managing a website is FUN and challenging for me, but why did I create Very Easy Makeup?
I noticed that a lot of friends were asking me for advice…advice on how they could bleach their hair blonde at home, advice on which makeup products to use, advice on where to travel (especially for a girl's weekend, for a family vacation to Disney, or a cruise), and advice on where to go shopping for cute and affordable clothes.
Eventually, I thought, "Hey! If my friends are asking me for advice, other women might want to hear my advice too!"
And that's it! That's how veryeasymakeup.com got started. First as a beauty/makeup/hair website, and now a women's fashion and beauty site, sprinkled in with travel tips (I travel a lot!), bachelorette party ideas, photoshoot ideas, and more.
Connect with Very Easy Makeup on Social Media
Check out these pages for more beauty product reviews, makeup reviews, fashion trends, beauty finds, and hair tutorials.
Beauty and Fashion Updates
Please sign up for the Very Easy Makeup newsletter to get updates on all things beauty and fashion!
Advertiser and Privacy Policy
Click the link below to view the privacy policy for veryeasymakeup.com.
Let's Connect
I'd love to connect! Feel free to send me an email at veryeasymakeup(at)gmail(dot)com
Or, leave a comment under one of the Very Easy Makeup YouTube videos...I respond to comments regularly (more than email!).