5 Best Amazon Fashion Influencers to Follow in 2023
This post may contain affiliate links, which means I may earn a commission if you decide to make a purchase through our links, at no cost to you. You may view the disclosure here.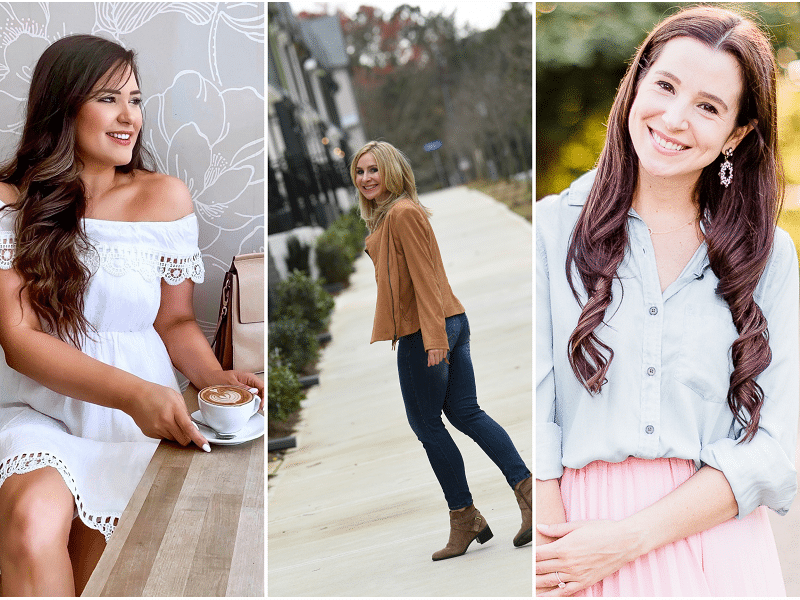 The Best Amazon Influencers
So you want to find the best Amazon clothing and fashion finds, right? Then you need to know which Amazon fashion bloggers to follow.
These Amazon fashion influencers have AMAZING women's fashion/beauty blogs (or Instagram accounts) with cute outfit ideas for women from Amazon and beautiful clothing for women from Amazon.
This post may contain affiliate links. View the disclosure here.
These are the BEST Amazon fashion influencers of 2023.
1. Very Easy Makeup founded by Christina Marie (veryeasymakeup.com)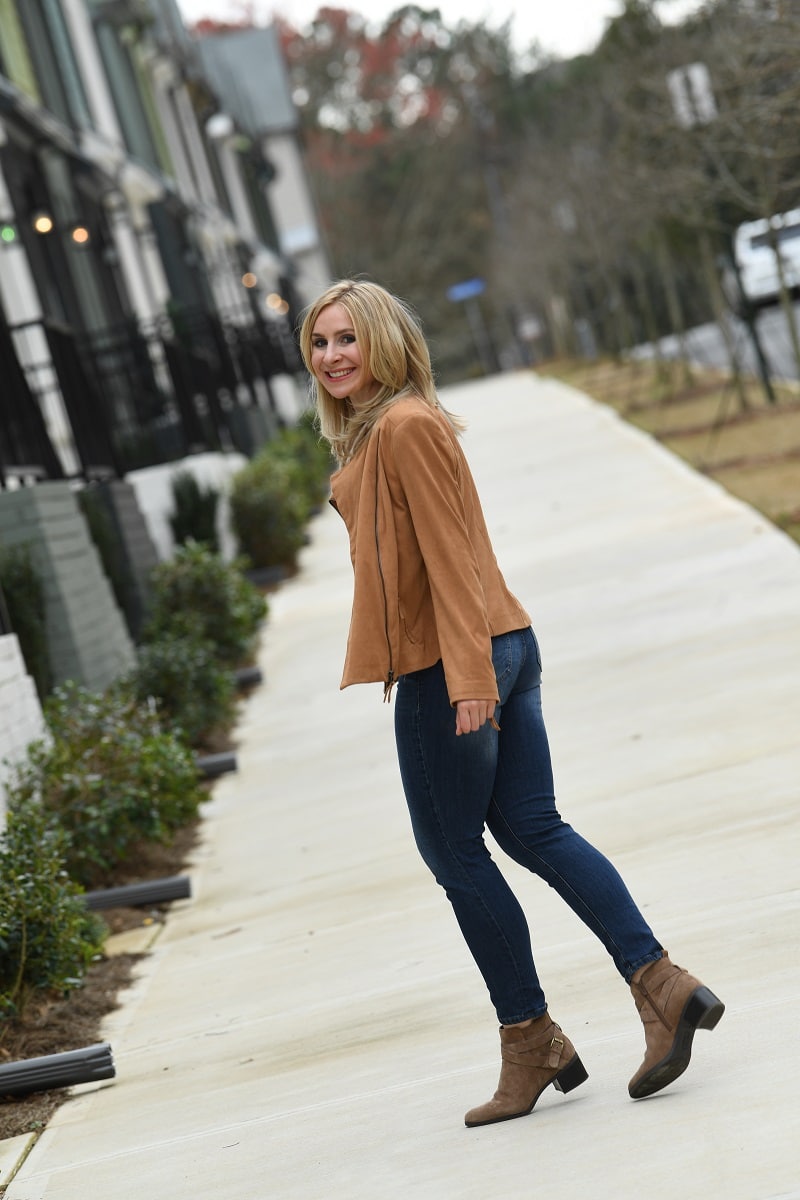 Christina Marie writes about the best, most affordable, and most stylish clothing on Amazon for women.
Very Easy Makeup includes outfit ideas for every season, reviews of the best dresses on Amazon for women, outfit ideas for almost every holiday, and cute outfits for special occasions like weddings, engagements, holiday parties, and Halloween.
Very Easy Makeup also writes about beauty products on Amazon and has a growing YouTube channel with clothing and Amazon try-on hauls.
Check out this top-trending post with the BEST dresses on Amazon for 2023.
2. Diary of a Debutante by Stephanie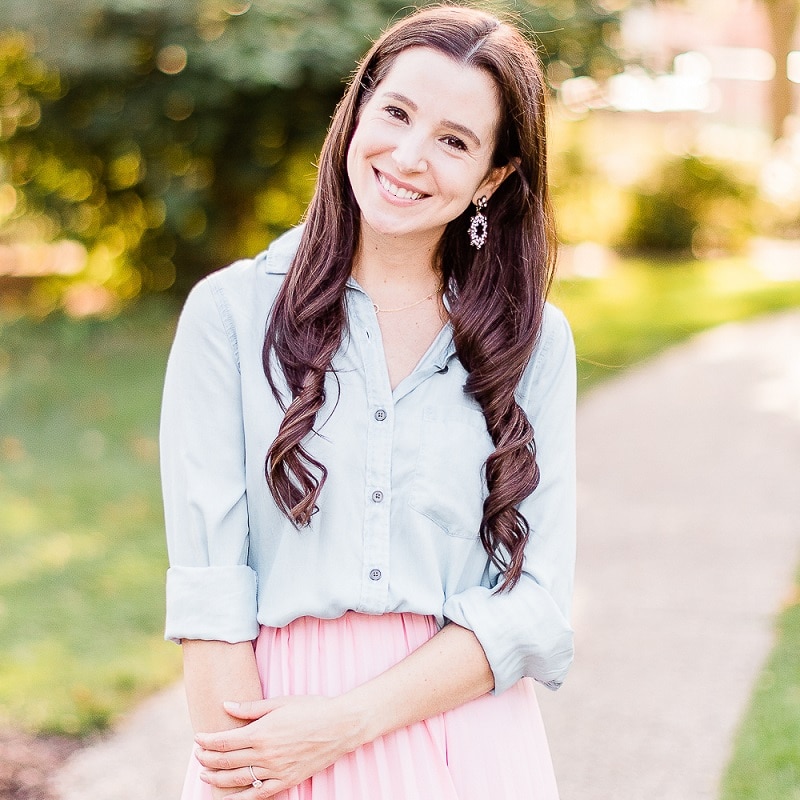 Stephanie isn't focused on Amazon clothing in particular, but most of her outfits are from Amazon! Diary of a Debutante also has articles about hosting parties and decorating your house.
3. XoSimpleLo by Lauren Fuquay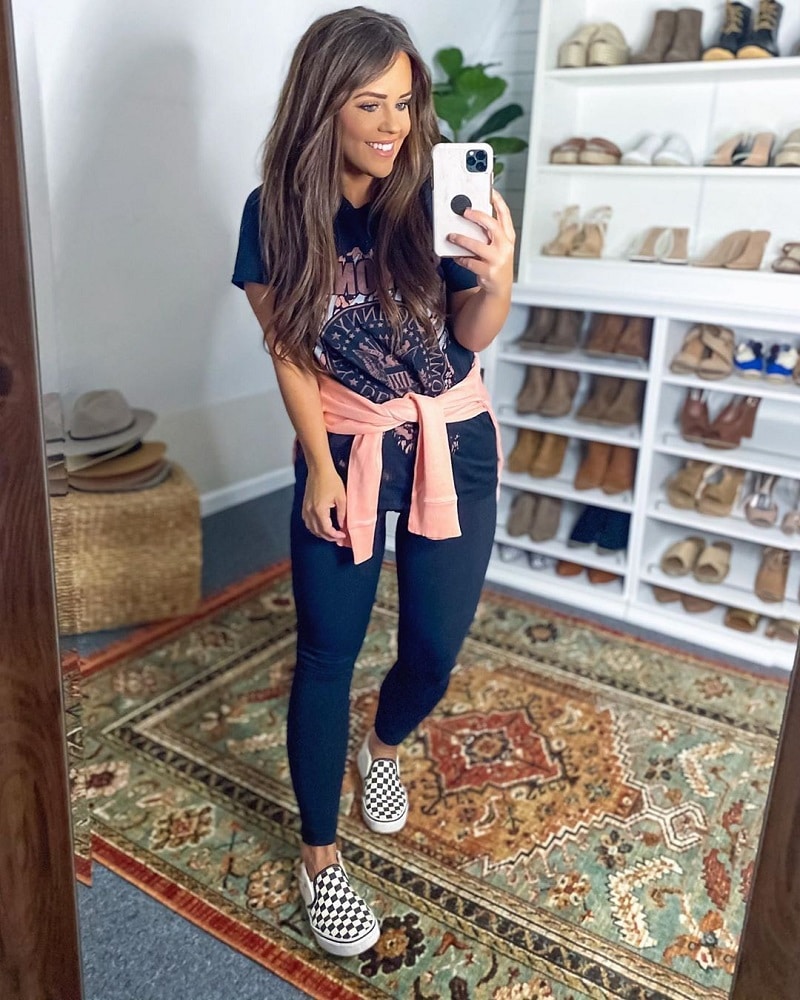 Lauren writes (almost daily!) about cute outfits on Amazon. Search for Amazon reviews online and you'll notice that she takes LOTS of pictures and writes LOTS of reviews.
4. Mashe-Elle by Michelle
Michelle writes about fashion, beauty, and life. A section of her blog if dedicated to super cute and girly outfits on Amazon.
5. Alexa Webb (for Plus Size Clothing)
Alexa Webb is focused on affordable plus-size fashion for women. Outfits from her blog come from Amazon, Torrid, Macy's, and other online stores.
Tips for Shopping on Amazon
Here are a few things to keep in mind when shopping on Amazon.
1. Price
How much do you want to pay? Most Amazon fashion finds are under $50 for dresses and under $30 for t-shirts and skirts.
2. Material
Make sure to see what material a piece of clothing is made of out. Check the reviews too. Some dresses or t-shirts look great at first, but then fall apart or start to pill after one or two washes in the washing machine.
3. Length
What length do you want (for dresses and shorts)? Many dresses may be a bit short if you are taller than 5' 6". If you are taller, look for dresses that hit at the knees or that are a bit longer.
4. Neckline
What neckline do you want?
5. Pattern
What kind of pattern do you want? Floral print is great for summer.
6. Color
What color is the most flattering on you? Blue can bring out blue eyes. Pink looks great on most skin tones. Orange looks great on women with darker skin tones.
7. Reviews
What do other women say about the clothing on Amazon? Read the reviews. Pictures help a LOT too.
More Places to Buy Clothing for Women Online
Of course, Amazon is my #1 pick for finding. It's easy. It's cheap. The return process is simple. And you can read lots of reviews online!
Other stores to check out include SHEIN, Forever 21, Zara, TJ Maxx, H&M, and Gap.
Outfit Ideas with Clothing from Amazon
You may enjoy these related posts.
Stitch Fix Pink and Grey Weekend Outfit
Stitch Fix Fall Athleisure Outfit with Yellow Sweater and Blue Jacket
Stitch Fix Coral Sweater and Pink Skirt Outfit
The 3 Most Comfortable Bras EVER
Loungewear Sets with Pants for Women
Top Trending Amazon Clothes from Influencers
Want to see what Amazon influencers are loving now?
Check out the hashtag #FoundItOnAmazon to see what is new and trending.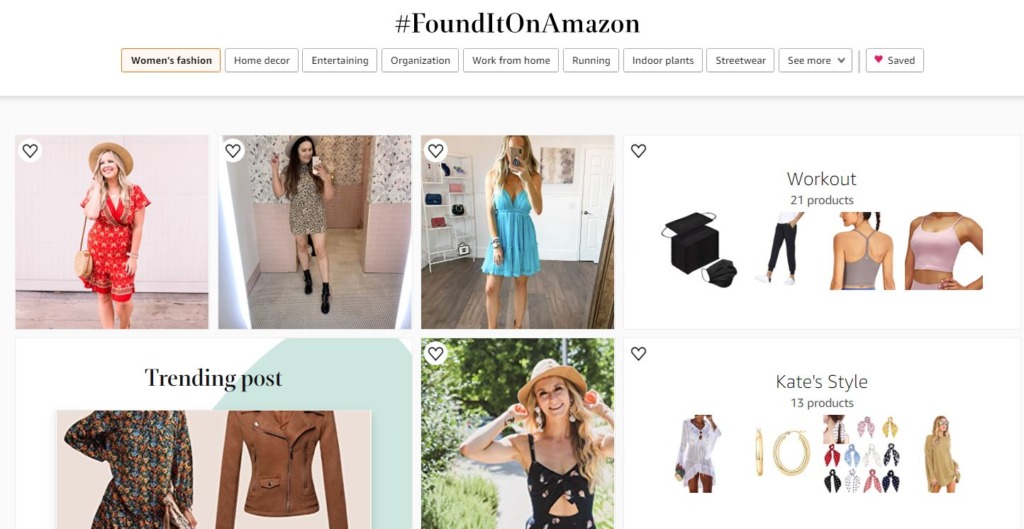 Connect with Very Easy Makeup
I'd love to connect with you!
Follow Very Easy Makeup on Facebook to get notified of new beauty, makeup, and fashion posts!
Please subscribe to the Very Easy Makeup YouTube channel. You'll find how-to tutorials for very easy makeup and bleaching hair blonde at home.
Sign up for the Very Easy Makeup Newsletter.