Stitch Fix Athleisure Outfit – Copy the Look for Less!
This post may contain affiliate links, which means I may earn a commission if you decide to make a purchase through our links, at no cost to you. You may view the disclosure here.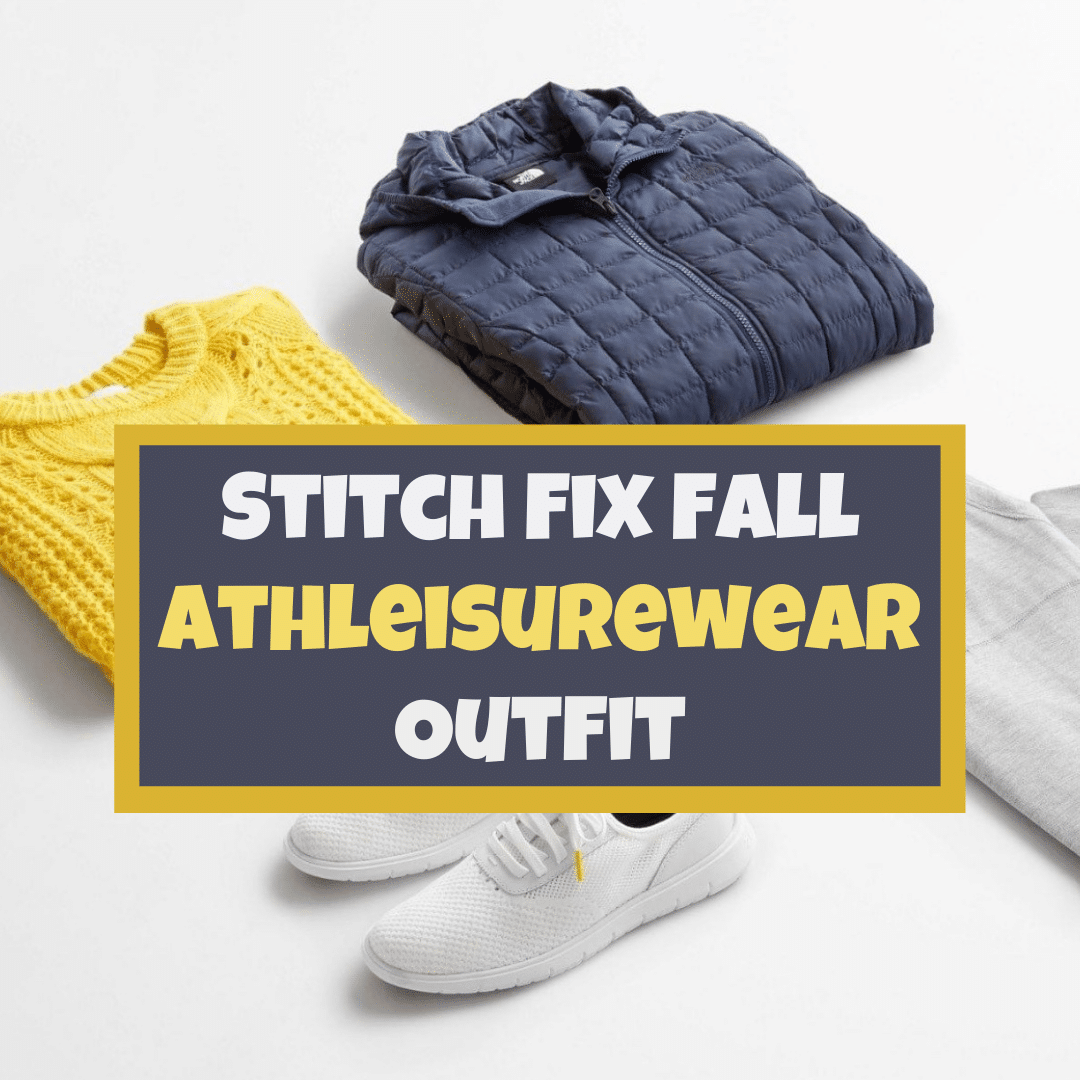 Who doesn't love comfortable clothes, especially for lazy Saturday mornings?
If you love the Stitch Fix fall outfit ideas and the Stitch Fix weekend athleisurewear outfits, you may love the Stitch Fix athleisure outfit idea below.
Stitch Fix Athleisure Outfit Idea with Yellow Sweater and Blue Jacket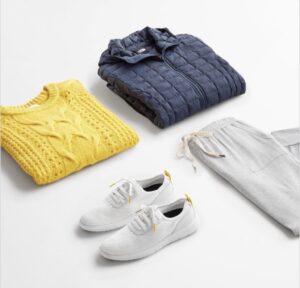 Continue reading to learn how to copy the Stitch Fix fall athleisure outfit idea without being a member of Stitch Fix!
You can find similar athleisure clothes online (from Amazon!) for less.
This post may contain affiliate links. View the disclosure here.
How to Copy the Stitch Fix Athleisure Outfit for Fall
Here's how to copy the Stitch Fix athleisure outfit and weekend outfit idea for fall.
1. Buy a Yellow Crewneck Sweater to Copy the Stitch Fix Outfit
Classy Yellow Crewneck Sweater
Simple Orange Knit Sweater/Long Sleeve Shirt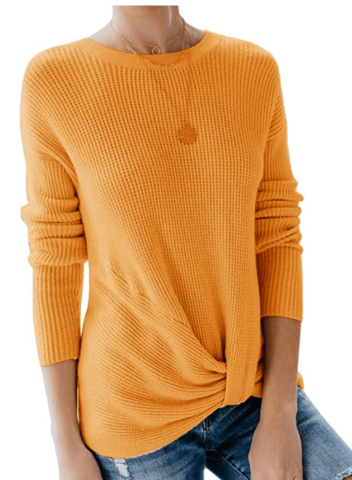 2. Buy the Blue Holladown Crop Jacket from North Face
North Face Jacket in Stitch Fix Fall Athleisure Wear Outfit
Alternative Down Jackets for Less on Amazon
3. Buy Light Grey Sweatpants or Joggers for Fall and Cozy Weekend Outfits
Light Grey Joggers for Fall Athleisure Look and Fall Comfy Outfits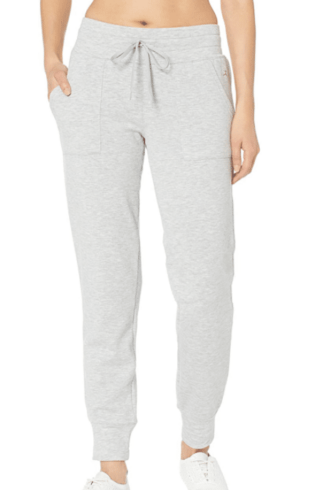 Alternative Warm, Grey Sweatpants for Fall Cozy Outfits
Super Cute Grey Joggers for Fall
3. Wear Your New Stitch Fix Outfit with White Sneakers

Cole Haan Women's Stitchlite Oxford White Sneakers for Fall Outfits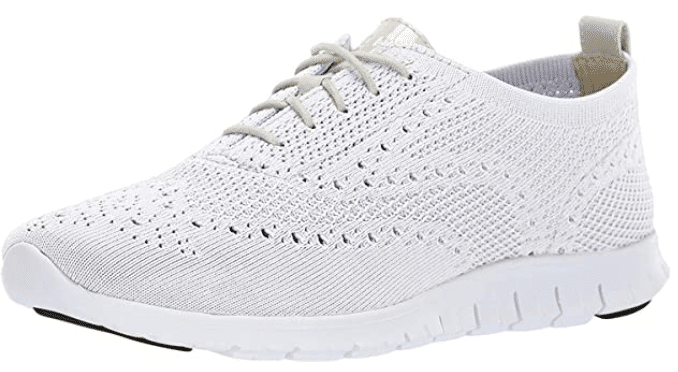 Puma White Sneakers (
Prowl Alt Sneaker) for Fall Outfits
P.S. Love sneakers? Check out these cute sneakers for all your athleisure outfits.
4. Add a Cute Tote Bag to Complete Your New Fall Outfit!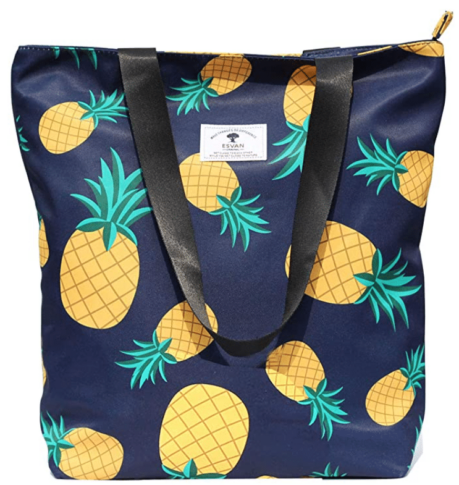 This tote back is also perfect as a fun beach bag.
Or a Cute Backpack for Your Stitch Fix Outfit
Buy these Cute Backpacks Online from Amazon
More Affordable Fall Outfit Ideas
Check out the Very Easy Makeup Pinterest Page for more cute fall outfit ideas too!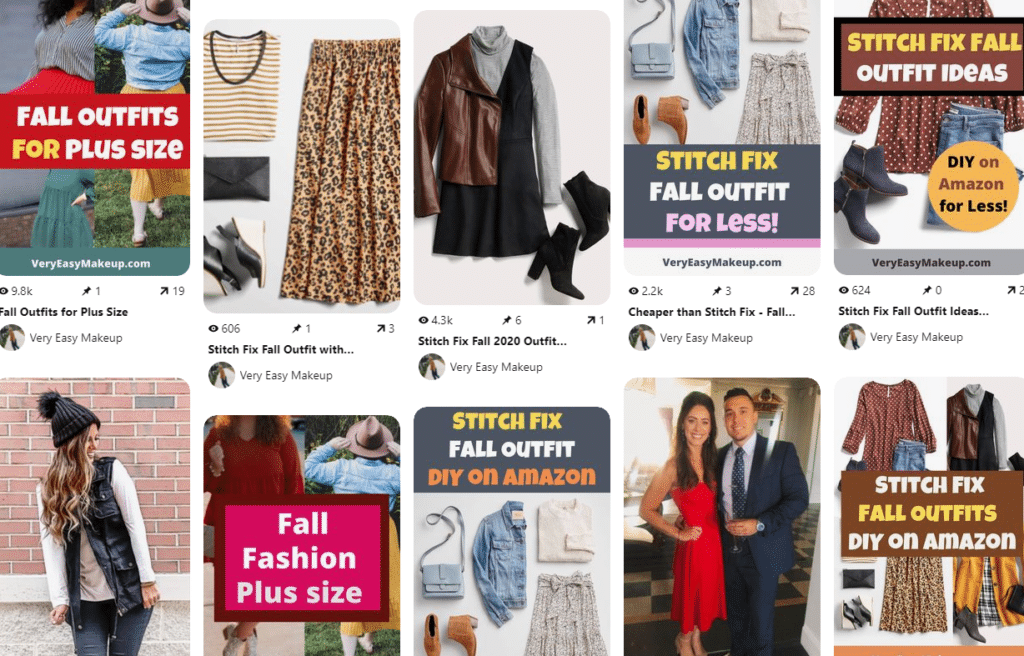 Fall Outfit Ideas on Pinterest
Summary
In summary, it's super easy to copy the Stitch Fix athleisure outfit ideas on Amazon. All you need to do is to start looking for similar sweatpants, sweatshirts, and shoes on Amazon!
Have a Stitch Fix athleisure outfit that you want to copy with clothes on Amazon? Leave a comment below with a link to view it, and I'll tell you what to buy on Amazon. 😊
More Stitch Fis Outfit Ideas
Did you like this article with a cute Stitch Fix athleisure outfit? Please share it with a friend on Facebook and comment below!
You may also like these related articles by Very Easy Makeup.
Stitch Fix Fall Weekend Outfit with Leopard Print Pants and Yellow and Blue Sweater
Stitch Fix Fall Outfit with V-Neck Blue Floral Dress and Pink Cardigan
Stitch Fix Fall Outfit – Coral Sweater and Pink Floral Print Skirt
Explore All Stitch Fix Outfit Ideas