11 Super Cute Girly Outfits for Summer
This post may contain affiliate links, which means I may earn a commission if you decide to make a purchase through our links, at no cost to you. You may view the disclosure here.
Welcome to summer, the season of excitement and anticipation!
After a whirlwind year, it's time to embrace the sunny days and prepare for the upcoming fall. And what better way to lift your spirits than with adorable girly outfits for summer?
Below you will find super cute girly outfits for summer...all on Amazon!
And who knows, wearing one of these girly outfits might just catch the eye of someone special. Don't miss out on the opportunity to turn heads and feel fabulous this summer.😉
P.S. – Searching for girly outfits with jeans or girly outfits to wear this spring? Check out these cute outfits for spring. You may also LOVE these cute spring dresses that are just perfect for spring.
This article may contain affiliate links. View the affiliate disclosure.
11 Best Cute Girly Outfits for Summer – Super Cute and Feminine!
Have fun shopping!
1. Ruffle Top and Flowing Skirt – Super Girly!
A simple, white, top with ruffles and a colorful, fun skirt is one my favorite cute girly outfits for summer.
Cute Tank Tops for Summer Outfits
A white shirt with ruffles is so cute!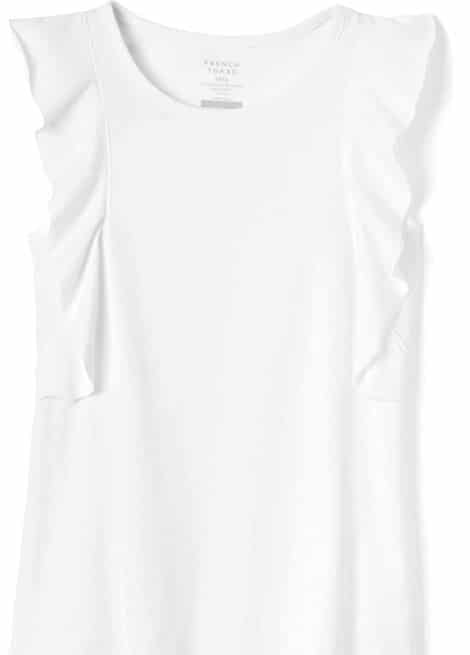 Skirts for Girly Outfits for Summer
Go with a floral high waist mini skirt for summer. This is one of the easiest cute girly outfits for summer to copy.
This cute polka dot skirt is available in black, light blue, red, orange, white, and green!)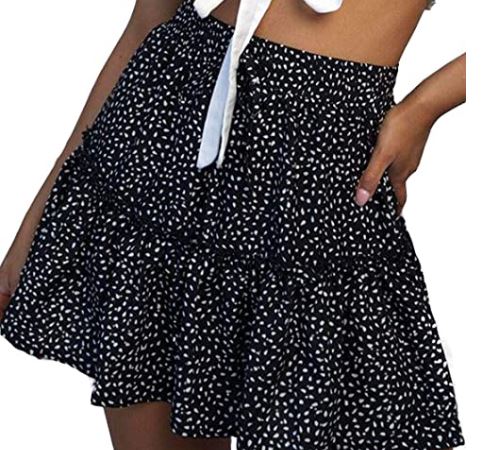 Get more inspiration for girly and feminine outfit ideas from this Pinterest page by Very Easy Makeup.
2. Tank Top (or Wrap Shirt) and Wrap Skirt
A slightly less girly, but still feminine, look is a simple cami or tank-top and a wrap skirt.
Feminine Tank Tops and Girly Wrap Shirts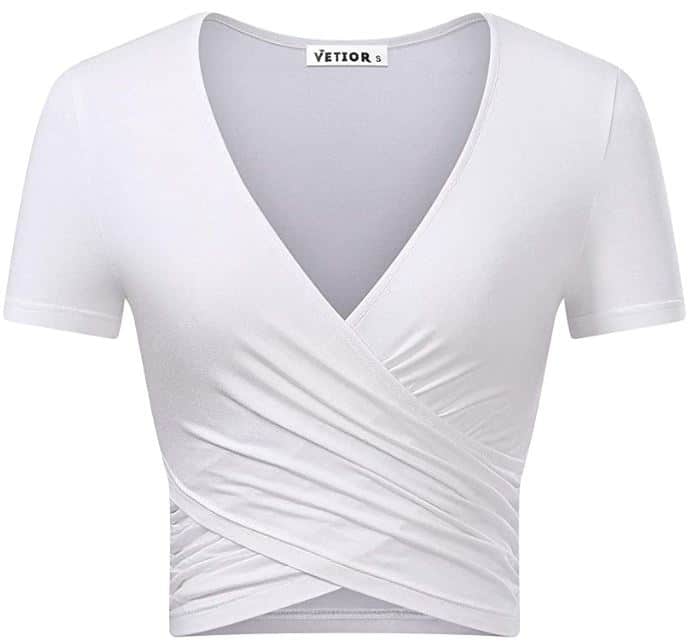 Silk camis are so pretty. I love adding a cami to jeans too for cute girly outfits for summer.
Wrap Skirts for Girly Summer Outfits
Buy this cute wrap skirt on Amazon in blue, red, black, white, or leopard print.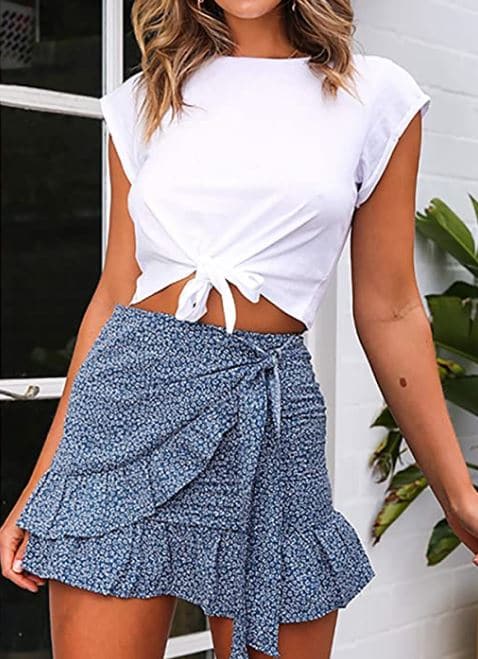 3. Floral or Polka Dot Mini Dress – As Feminine of a Look as You Can Get
I'm a big fan of dresses. You can throw on a dress and add a hat or a fun hat, and you will instantly look stylish and put-together! Floral or polka dot dresses are feminine and girly, and super comfortable too!
Pair with jeans and boots in the fall and a simple dress can go from summer to fall easily.
4. Girly Floral Mini Dress with Flats
5. Girly Outfit with a Flattering Ruffled Dress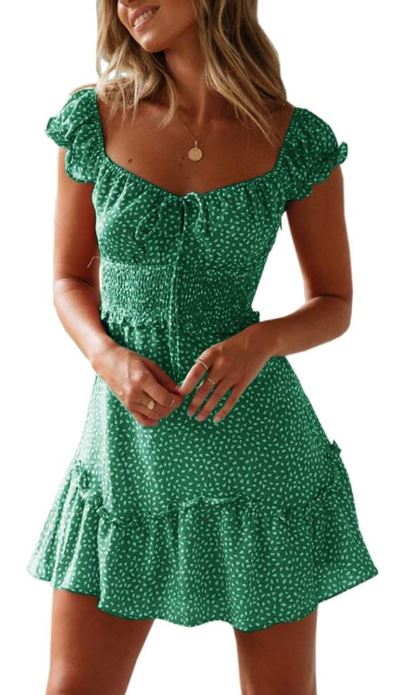 I love this mini dress with ruffles and a sweetheart neckline. Pair with a gold necklace for one of the most feminine girly outfits for summer.
6. A Flared Dress with a Girly Pattern
A fun, flared, A-line dress is so flattering.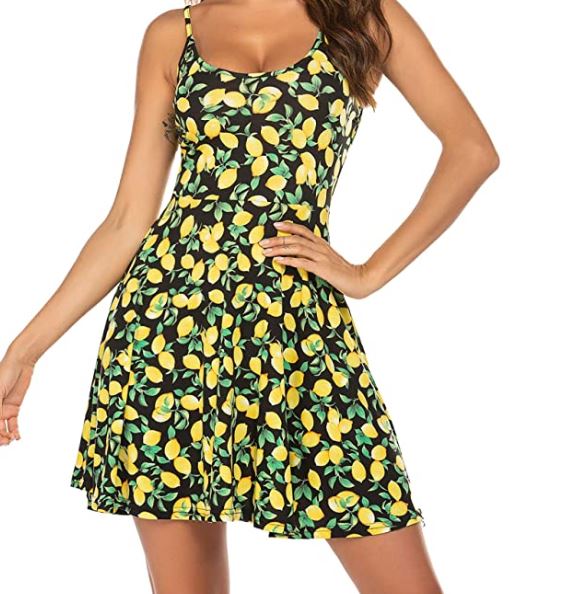 7. A Colorful Romper – An Athletic, Yet Girly, Outfit Idea!
I'll admit that I don't own a romper, but my guy friends LOVE women who wear rompers. If you can find a romper that fits you well, it is definitely worth the money!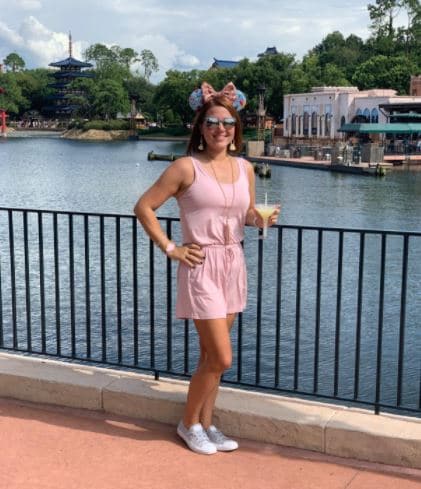 8. A Polka Dot Romper with Jewelry
Polka dots are so cute for girly summer outfits.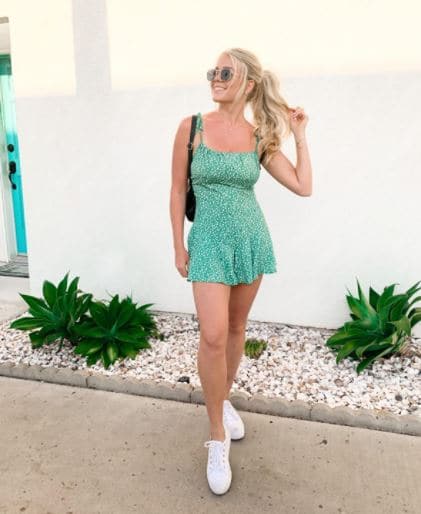 Amazon has a variety of rompers and jumpsuits for under $30. Check out the best jumpsuits and rompers on Amazon here.
9. Anything in Pink – Always a Girly Look!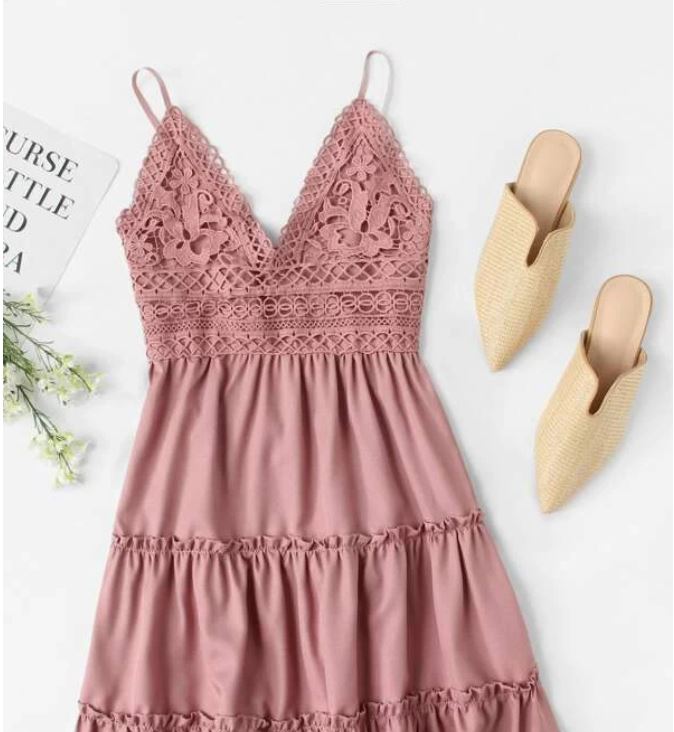 I LOVE pink, and it's a pretty flattering color on most skin tones. It's soft, feminine, and girly.
Add any of these three items to your wardrobe, and you will always have a go-to girly outfit to wear.
My Favorite. A Feminine, Girly, Pink Skirt! Buy it on Amazon for only $30 or less.
I love this pink blouse. It's less than $20 on Amazon.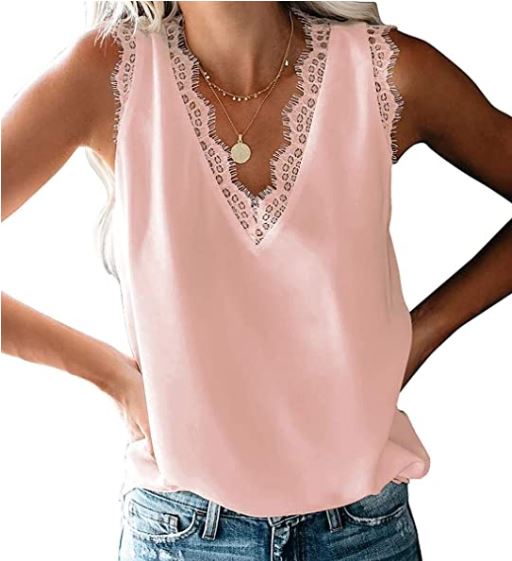 I am in LOVE with this sporty, bright pink crop top.
10. A Ruffled Dress with Cowgirl Boots
You can't go wrong with a ruffled girly dress and fun cowgirl boots.
These white cowgirl boots are perfect for music festivals and cowgirl bachelorette parties too.
11. Girly Outfit for Women with a Black and White Skirt and a Crop Top
This is one of my favorite cute girly outfits for women. It's cute and fun!
Get this Cute Girly Outfit for Women
What Girly Outfits for Summer 2022 Are You Wearing?
I know that most of us may be living in sweatpants, tennis skirts, or yoga pants these days. But it's nice to dress up once in a while and to look girly.
What are you wearing? I'd love to hear from you below!
Christina Marie from Very Easy Makeup (offering beauty product reviews, sharing affordable, fashion finds, and creating how-to guides for bleaching your hair at home)
More Cute Outfit Ideas for women
You may also love these guides with the best cute dresses for women and cute girly outfit ideas.
Guides with the Best Cute Dresses for Women
The Best Summer Dresses on Amazon
The highest rated mini dresses for women on Amazon
The best prom dresses for high school students online
Guides with Cute Outfit Ideas
Cute Spring Outfit Ideas for women
Girly and pink Stitch Fix outfits for spring
Super cute maternity outfits for spring (and summer!)
Cute business casual outfit ideas inspired by Stitch Fix