25 Trendy Baddie Outfits for Every Occasion
This post may contain affiliate links, which means I may earn a commission if you decide to make a purchase through our links, at no cost to you. You may view the disclosure here.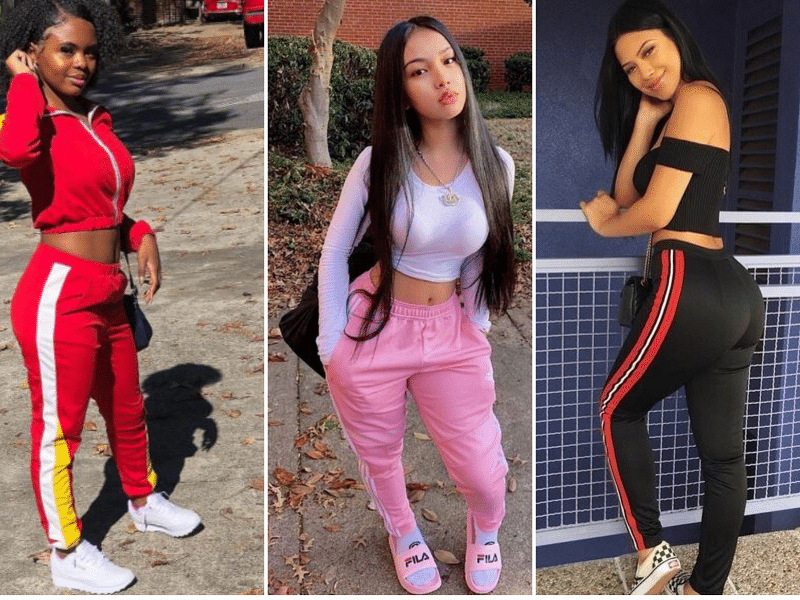 Mastering the Baddie Aesthetic
One of the biggest trends right now is the baddie aesthetic.
Baddie Outfits for Every Occasion
A baddie a laid back girl with a kick-ass look.
Popular baddie clothes include oversized sweaters, comfy sweatpants, and white sneakers.
This guide with aesthetic baddie outfits includes:
Cute baddie outfits
Baddie outfits for school
Baddie Air Force 1 outfits
Baddie concert outfits
Baddie outfits with combat boots
Accessories for baddie outfits
This post may contain affiliate links. View the disclosure here.
Key Clothing Items for Baddie Outfits
Baddie outfits are easy to mix and match.
Pair oversized sweatshirts or t-shirts with sweatpants, biker shorts, or loose-fitting jeans.
Plaid crop tops or dresses are also in.
Add chunky sneakers and sunglasses and a bucket hat and you are good to go.
10 Baddie Outfit Must Haves
1. Oversized sweatshirts or t-shirts
2. Crop tops
3. Biker shorts
4. Loose fitting, ripped jeans
5. Sweatpants
6. Tracksuits
7. Chunky sneakers
8. Bucket hat
9. Sunglasses
10. Something plaid, something pink, and something neon
Cute Baddie Outfits for 2023
Here are simple baddie outfits for 2023 and links to buy similar clothes online, so you can copy the baddie aesthetic look.
1. Crop Top, Tan Sweatpants, and Army Sweater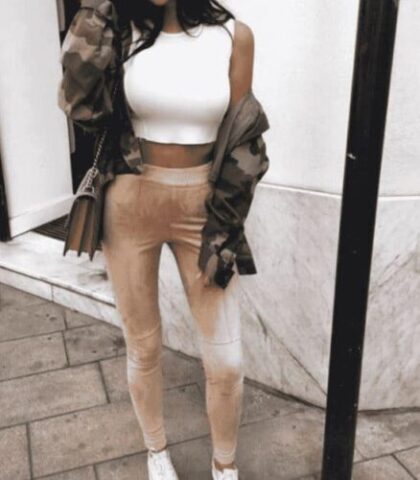 2. Crop Top and Jeans
3. Red Tracksuit
A simple tracksuit is a great casual baddie outfit.
4. Pink Sweatpants and White Shirt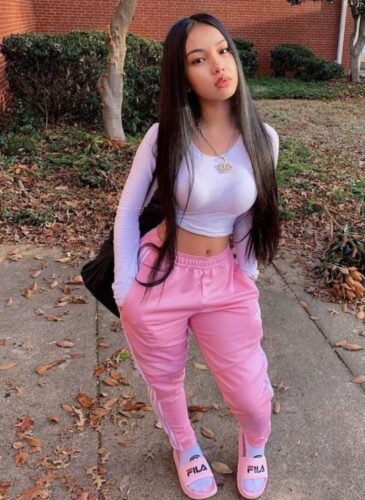 Pink sweatpants makes for a cute baddie outfit.
5. Red EVERYWHERE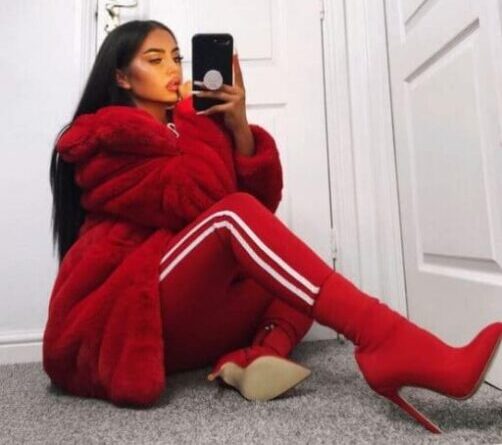 View Red Faux Fur Jacket on Amazon
6. Track Pants and Crop Top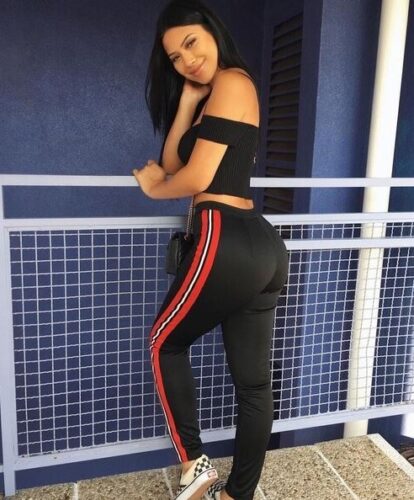 7. Red Top and Pants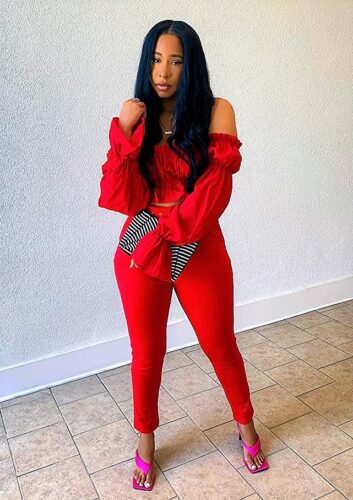 8. Biker Shorts and Oversized T-Shirt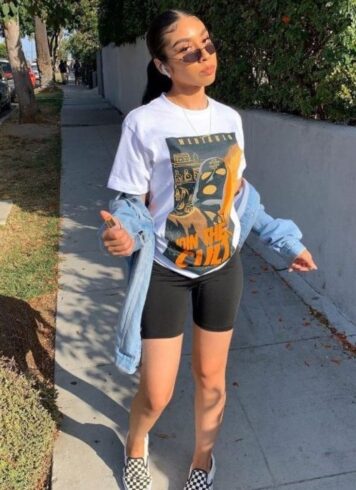 Baddie Outfits for School
9. Jeans and Graphic T-Shirt
10. Plaid Dress with T-Shirt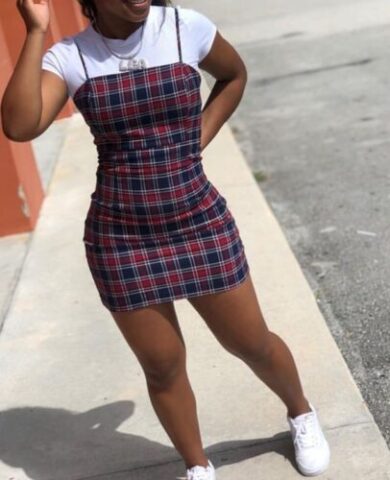 View Plaid Bodycon Dress on Amazon
11. Plaid Jacket and Black Pants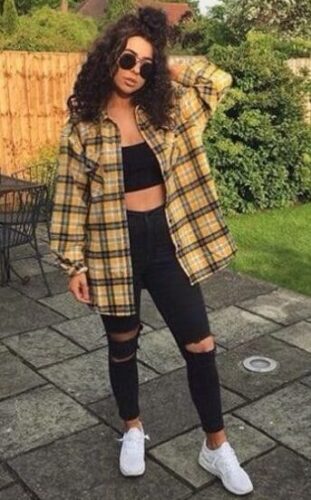 View Yellow Plaid Jacket on Amazon
12. Jean Jacket with Jeans Baddie Outfit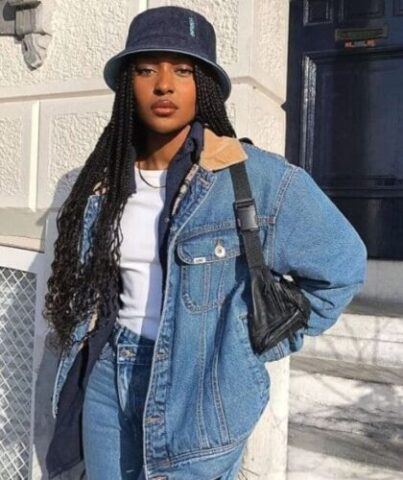 View Oversized Jean Jacket on Amazon
Bucket hats are in style for baddie outfits.
Baddie Air Force 1 Outfits
Outfits with Air Force Ones are so popular right now.
13. Neon Outfit with Air Force 1s
14. Chamo Outfit with Air Force Ones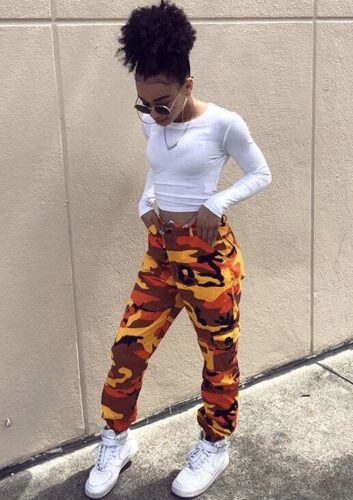 Baddie Concert Outfits
Who doesn't love a concert?
15. Baddie Casual Concert Outfit
Get This Baddie Outfit
16. Baddie Concert Outfit with Jacket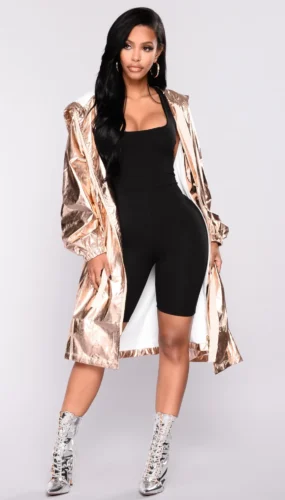 17. Baddie Concert Outfit with Jeans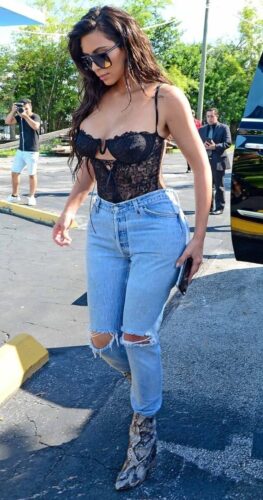 Baddie Outfits with Combat Boots
Combat boots are so comfortable.
18. White Dress and Black Combat Boots
19. Combat Boots and Leather Jacket
Baddie Date Night Outfits and Baddie Valentine's Day Outfits
These sexy outfits for date night or Valentine's Day are perfect if you love the baddie aesthetic.
Here are 6 sexy outfits for Valentine's Day.
20. Off-Shoulder Black Baddie Dress with Heels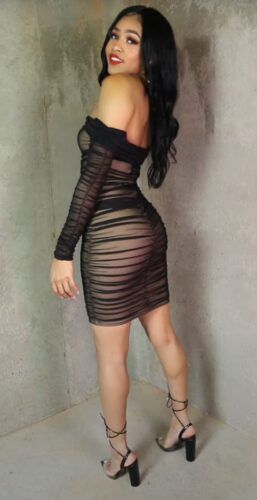 21. Pink Bodycon Baddie Dress for Valentine's Day
22. White Dress with Red Thigh High Booties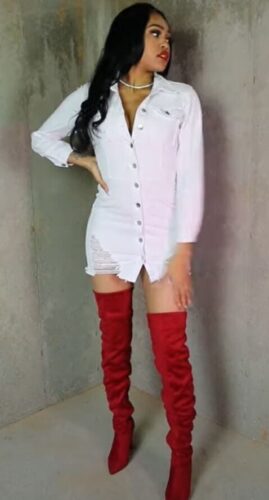 You will LOVE this sexy date night or Baddie Valentine's Day outfit with thigh-high boots.
23. Hot Pink Pants and a White Tank for Baddie Valentine's Day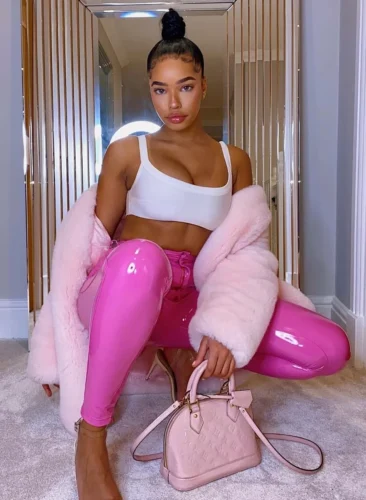 24. Sweet Pink Pants and a Top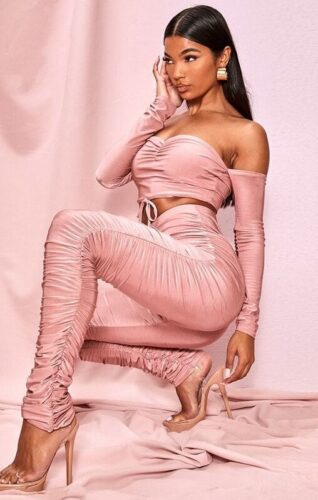 25. Baddie Outfit with Khaki Pants
Get this Baddie Outfit:
Accessories for Baddie Outfits
Here are the accessories you need, in addition to the MUST-have white, chunky sneakers.
Bucket hats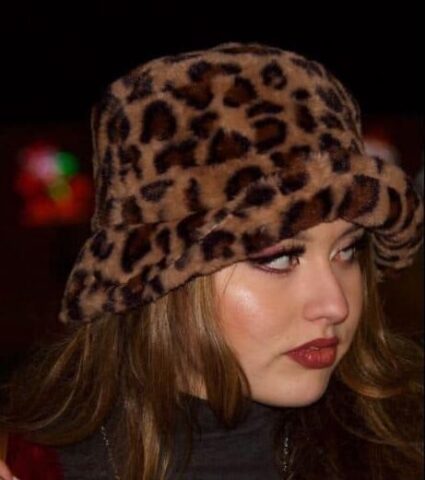 Sunglasses
Go with square sunglasses for baddie outfits.
Or retro red or pink glasses.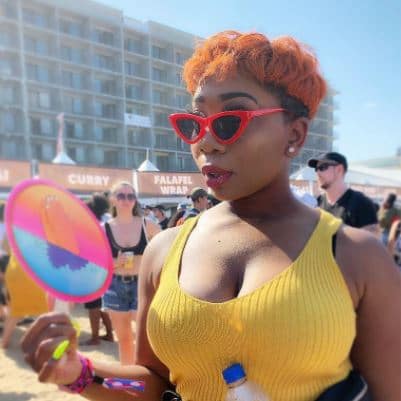 Neon hair clips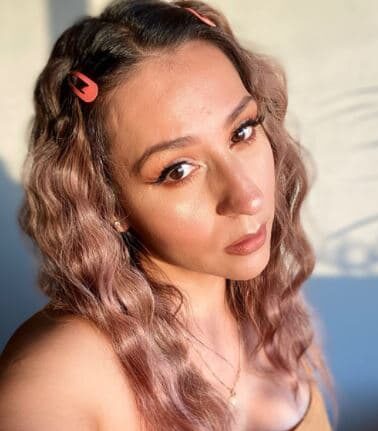 Shoes for Baddie Outfits
You need chunky sneakers for your baddie outfits.
Makeup for Baddie Outfits
Not sure how to do your makeup? There are lots of YouTube videos with tips for doing baddie makeup.
Here are a few quick and easy tips.
Eyebrows
The KEY feature of a baddie is defined eyebrows.
The Billion Dollar Brows kit is amazing for that. No microblading needed.
Under Eye Concealer
You don't want to look tired! The Maybelline Instant Age Rewind Eraser for dark circles is my favorite.
Eyeshadow
Stick to browns and neutrals.
Lips
You want matte, nude lips for baddie makeup.

Eyelashes
Long, thick eyelashes are essential.
Use an eyelash primer/eyelash build first to get LONG and THICK eyelashes. I love the Christian Breton primer.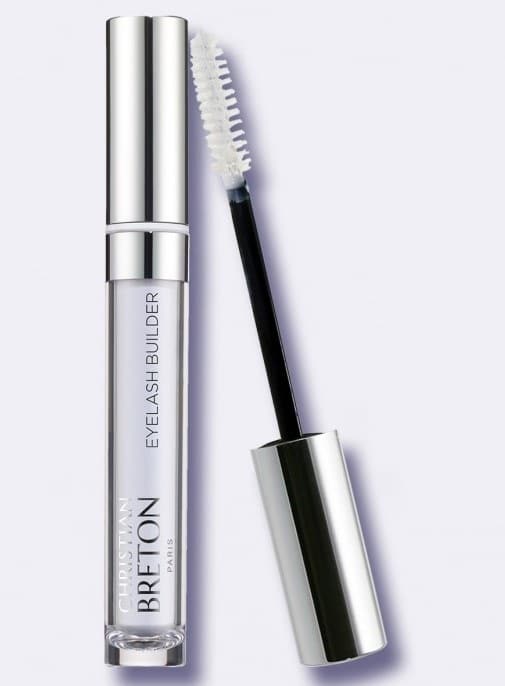 Then apply a simple mascara.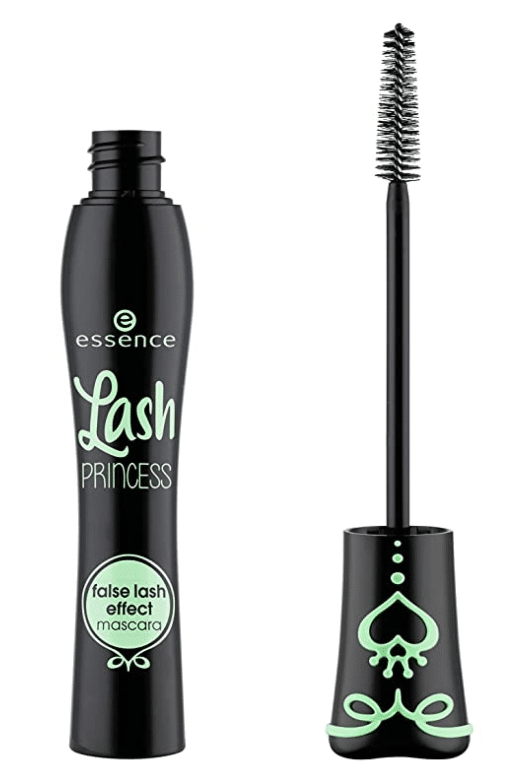 Cheeks
You want defined cheekbones and a sun-kissed look. Go with a bronzer instead of a light pink blush.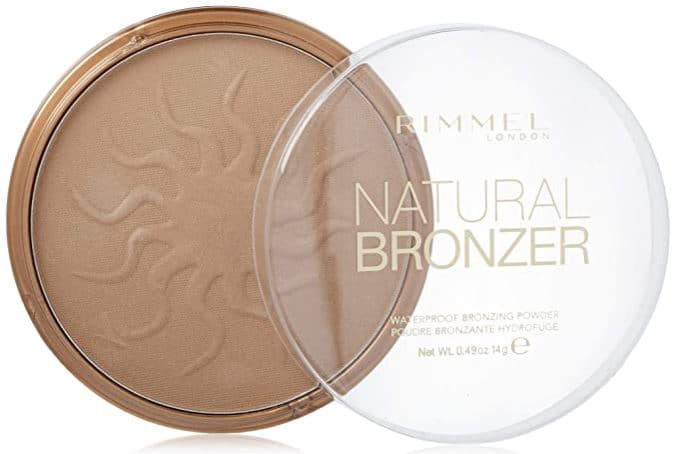 If you are willing to splurge, get the Hoola bronzing powder. It's better than the L'Oreal bronzer above, but it's also more expensive.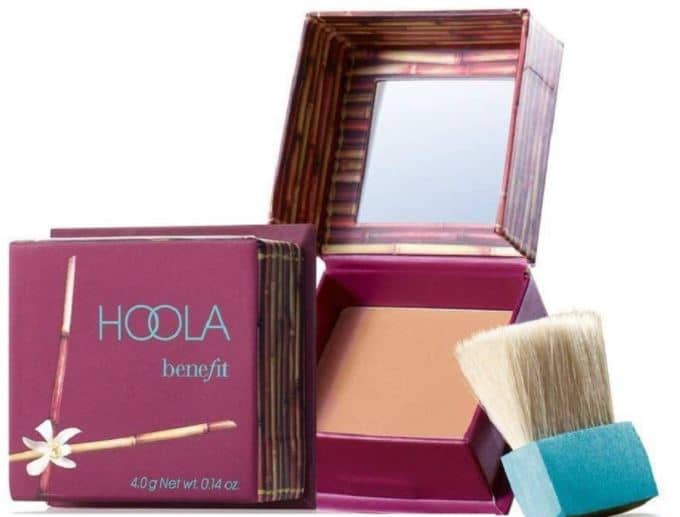 YouTube Video – How to Do Baddie Makeup for Baddie Outfits
More Clothes for Baddie Outfits
Want to have MULTIPLE baddie outfits? Buy these clothes to have multiple things to choose from.
Crop Tops
Black is the classic choice.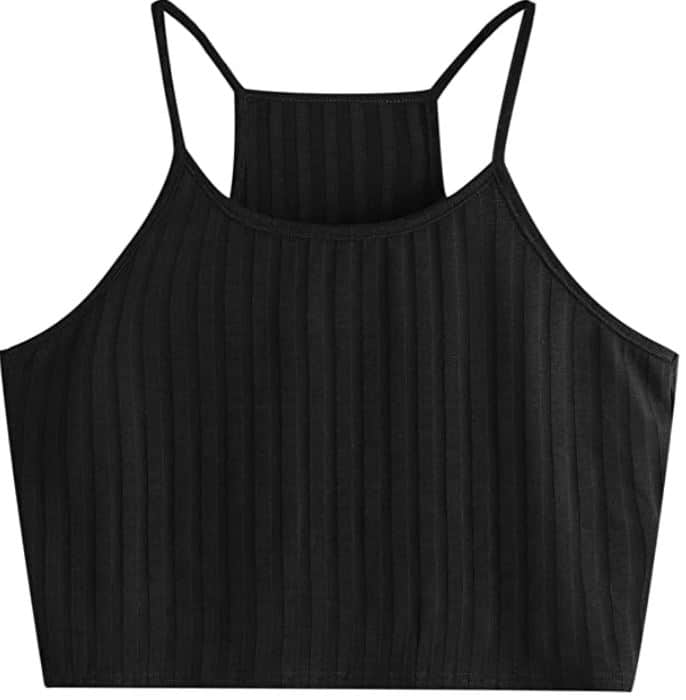 Red is perfect too. It's bold.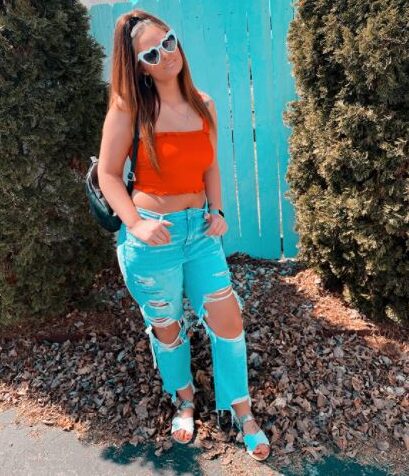 Cropped Sweatshirts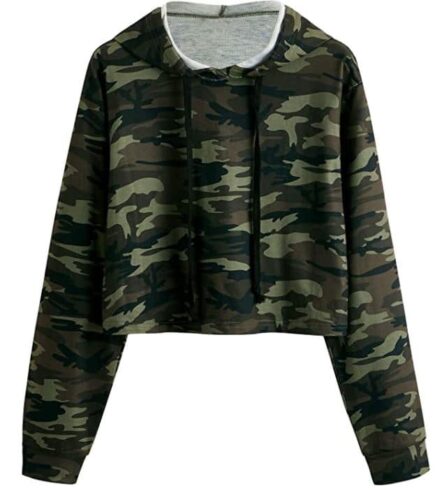 High Waisted Light Jeans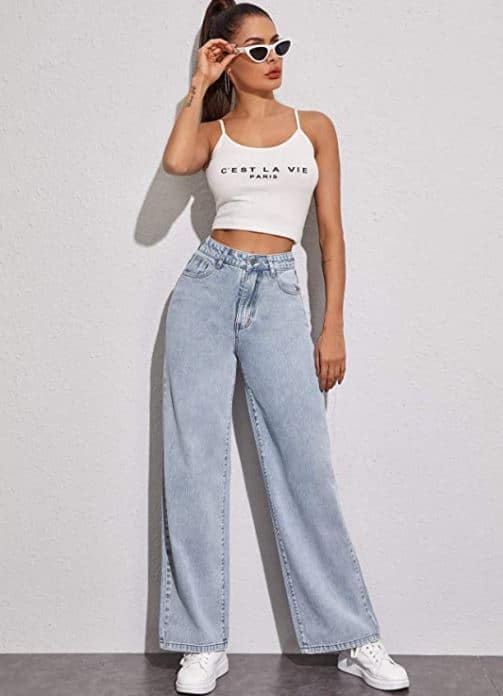 Matching Workout Sets
Sweatpants
Bodysuits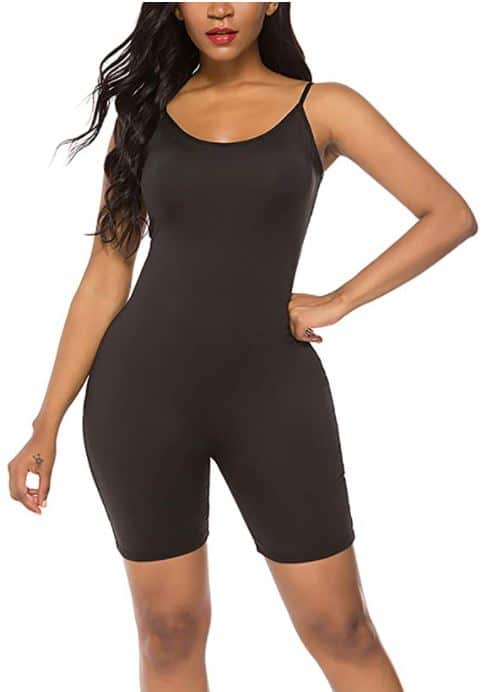 Pink Clothes for Baddie Outfits
Pink is in. Here are a few cute clothes for baddie outfits.
Pink Crop Top Sweatshirt
Plaid Baddie Outfits
Plaid is popular for baddie outfits. You can't go wrong with pants and a crop top.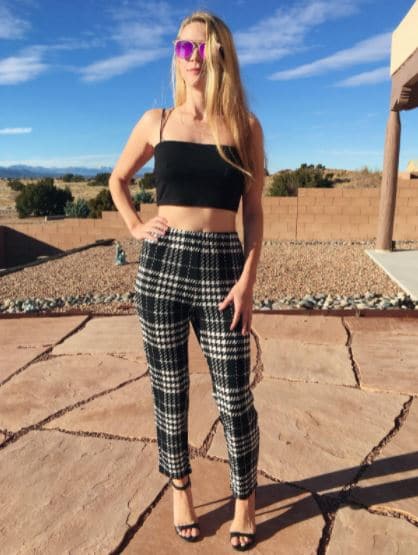 Matching plaid sets are also in for baddie outfits.
YouTube Video with Baddie Outfits
This short YouTube video has LOTS of baddie outfit ideas.
The Baddie Aesthetic Heels
Connect with Very Easy Makeup
I'd love to connect with you!
Follow Very Easy Makeup on Facebook to get notified of new beauty, makeup, and fashion posts!
Please subscribe to the Very Easy Makeup YouTube channel. You'll find how-to tutorials for very easy makeup and bleaching hair blonde at home.
Sign up for the Very Easy Makeup Newsletter.