10 Matching Family and Dog Christmas Pajamas You'll Love!
This post may contain affiliate links, which means I may earn a commission if you decide to make a purchase through our links, at no cost to you. You may view the disclosure here.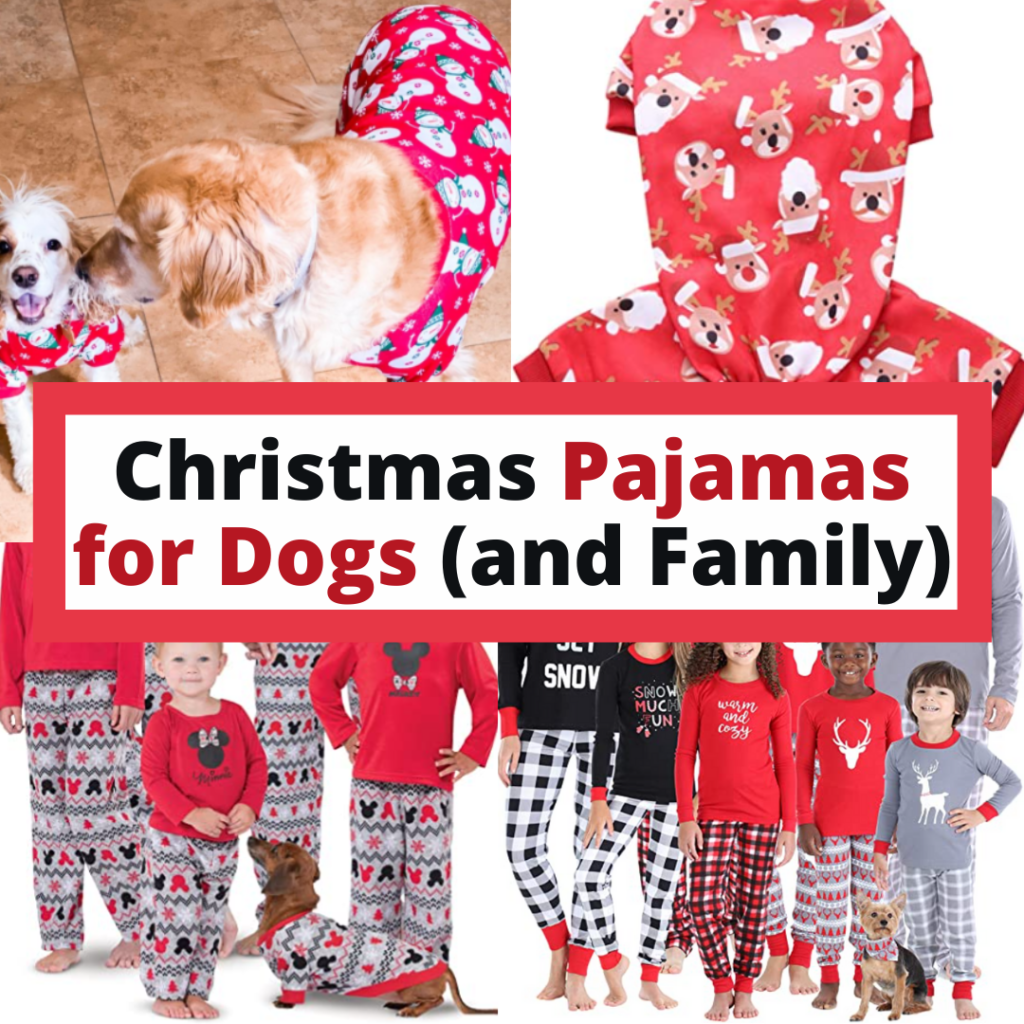 Matching Christmas Pajamas Family and Dog
Want to wear Christmas pajamas for your family and your dog?
Lucky for you, Amazon has lots of matching Christmas pajamas for your dog and the entire family.
Continue reading for the best family and dog Christmas pajamas.
Best Matching Christmas Pajamas for Family and Dog
Happy holidays!
Below are the best Christmas pajamas for family and dog!
All these Christmas pajama sets for your dog and family get great reviews too!
After checking out these Christmas pajamas, check out these cute Christmas outfits for your dog too.
1. Red Plaid Matching Fleece Pajamas for Families (Dogs Included!)
These matching family Christmas pajamas for families and their pets are perfect for the holidays and for Christmas photoshoots!
You can't go wrong with plaid for the holidays. This red and white plaid matching pajama set is perfect for your entire family. It makes for great Christmas and holiday pictures too!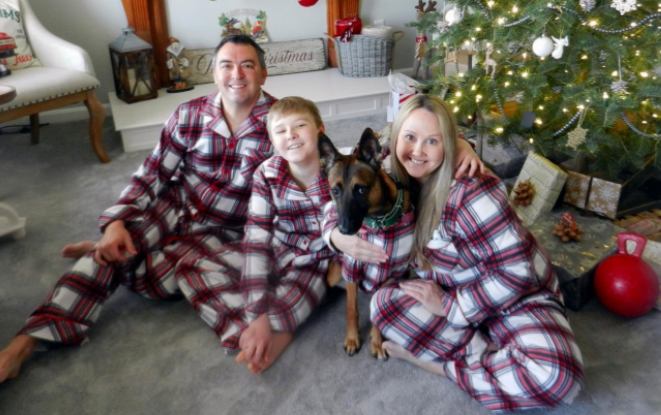 2. Buffalo Plaid Matching Pajamas for Families and Pajamas for Dogs
These matching buffalo plaid pajamas are perfect for the entire family. You can get matching Christmas pajamas too for your dog!
3. Red Henley Christmas Pajamas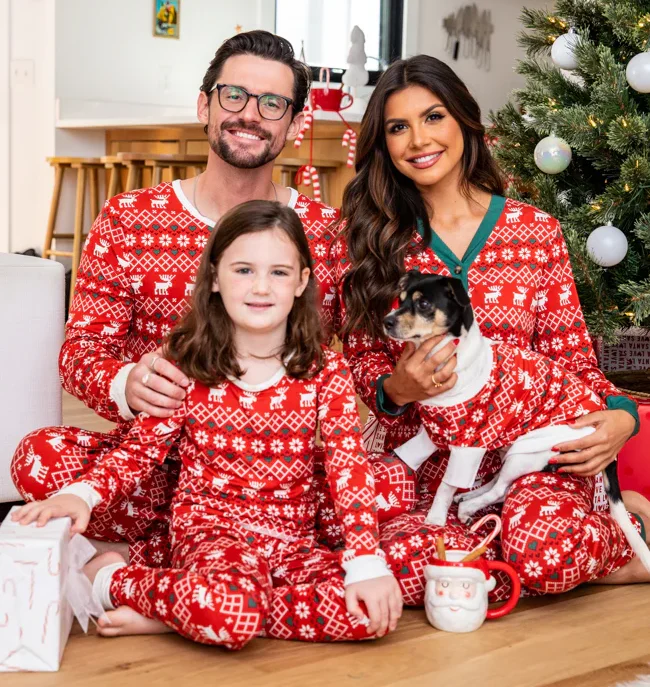 Pink Lily has really cute Christmas pajamas for women (including plus sizes), men, kids, and dogs. These matching family Christmas pajamas are so cute!
4. Matching Polar Bear Christmas Pajamas for Your Dog and Family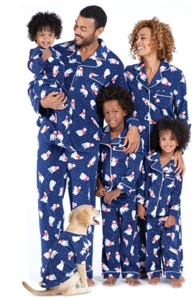 Christmas pajamas by PajamaGram are perfect for the holidays. I love the dark blue with polar bears. These pajamas are so cute! Your dog will look so handsome too in the matching Christmas pajamas.
5. Disney's Mickey Mouse Christmas PJs for Dogs and the Family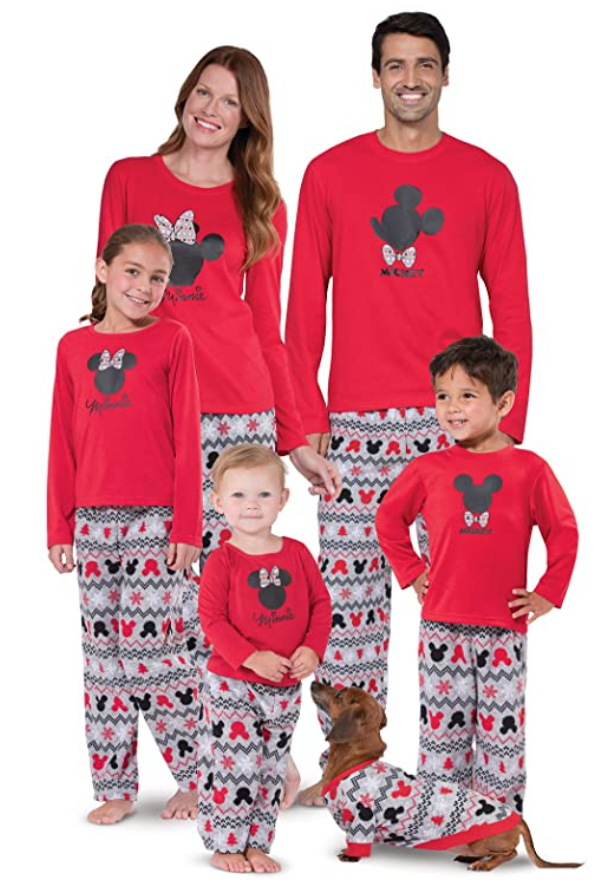 Who wouldn't love matching Disney Christmas PJs for your family and dog? These matching Christmas pajamas with Minnie Mouse are perfect for family pictures or Christmas Eve.
6. Matching Red and White Striped Pajamas for the Family and Your Dog
These Christmas pajamas by PajamaGram get great reviews on Amazon. They are soft, well-made, and super cozy for Christmas 2020!
These Christmas pajamas look super cute for photos with Santa too!
7. Snowmen Matching Pajamas with Bandana for Your Dog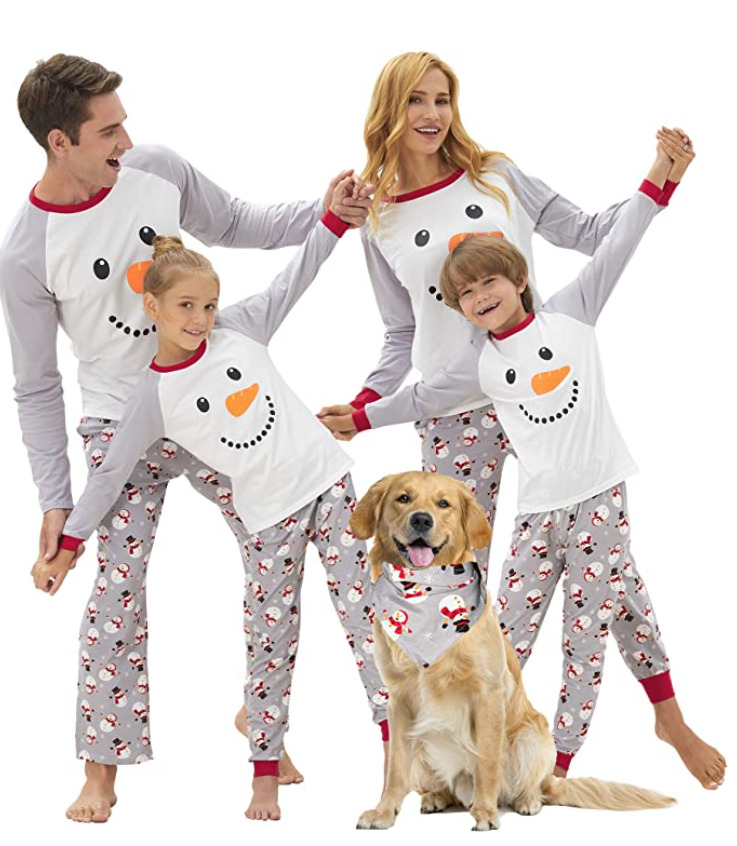 Want to get matching Christmas pajamas for your family and a matching bandana for your dog? Check out these PJ sets on Amazon.
These snowmen Christmas pajamas are so cute! If you don't have a dog, you will still love these pajamas for your family.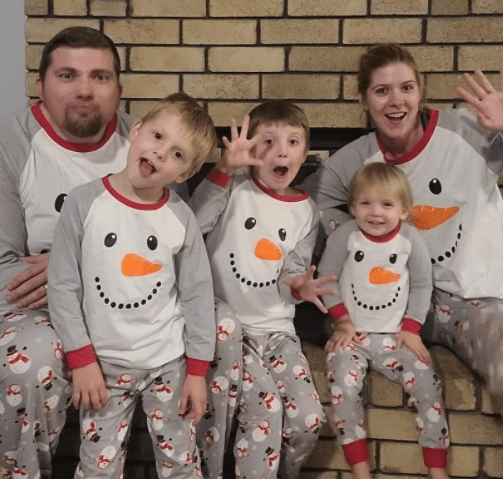 8. Red and Black Matching PJs for the Whole Family (and Dog!)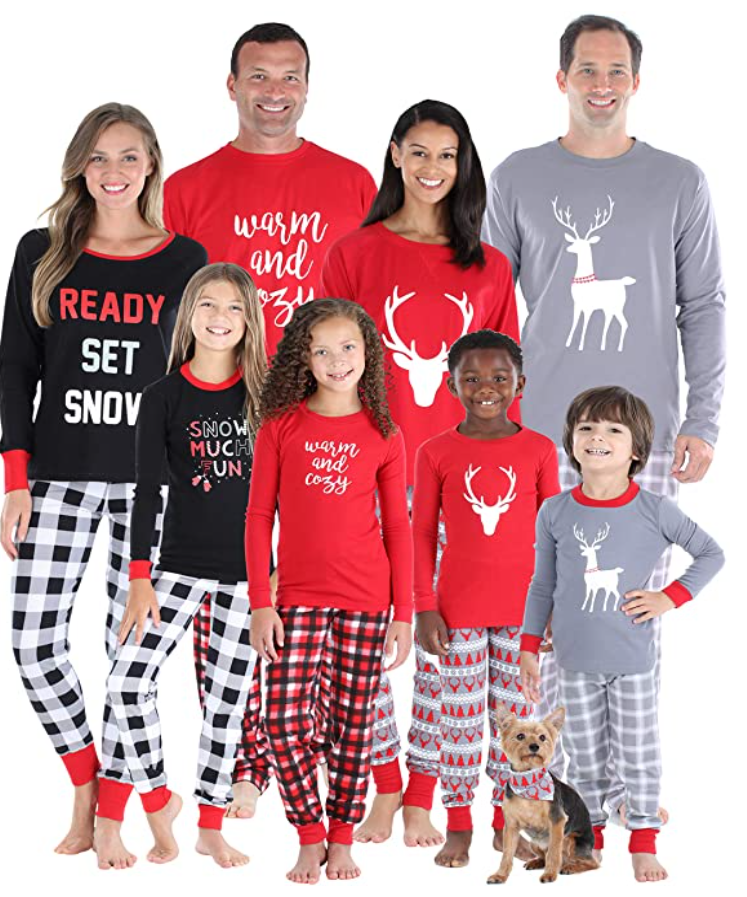 These pajamas also work great for Christmas Day!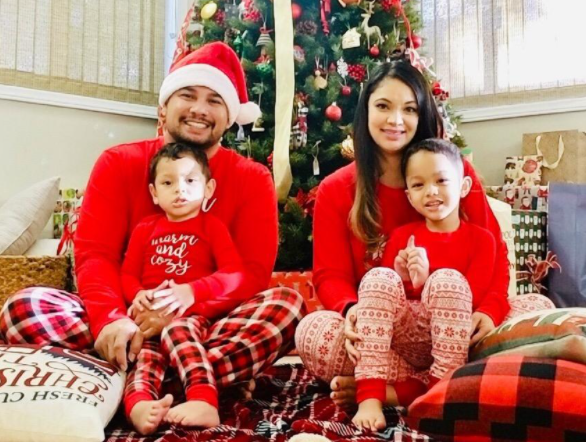 9. Red Flannel Pajamas with Pet Bandana
10. Candy Cane Pajamas for Dog and Family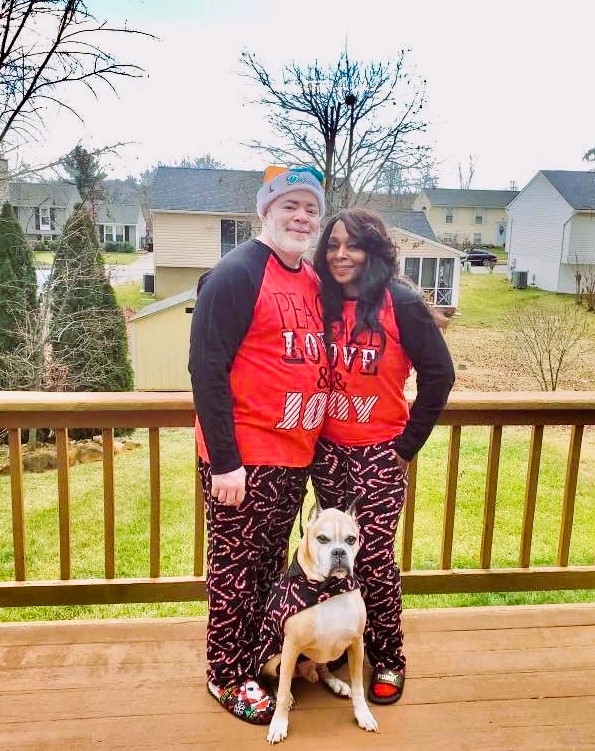 The Best Christmas Pajamas for Dogs
Searching for cute Christmas pajamas for your dog only? These are my five favorites from Amazon. Your dog will look so cute!

Check out these super cute Christmas pajamas for dogs.
1. Snowman Red Christmas Pajamas for Dogs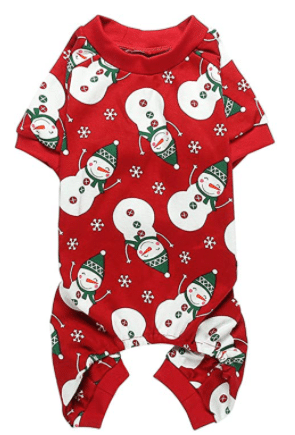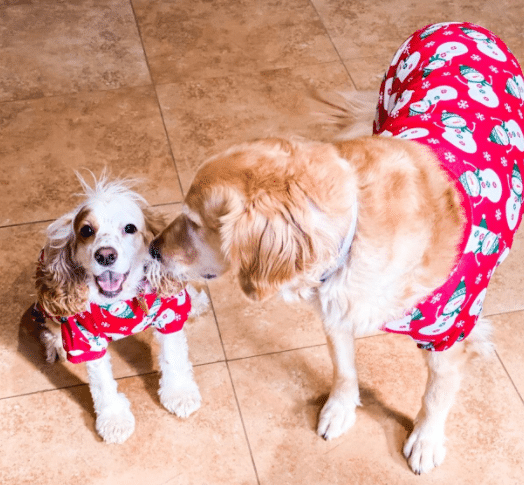 2. Reindeer Christmas Pajamas for Dogs
3. Christmas Holiday Sweater for Dogs
4. Cute Santa Pajamas for Small Dogs
More Holiday Pajamas, Outfits, and Clothes for the Family
If you enjoyed this article, please give it 5 stars below and share it with a friend!
You may also be interested in these related holiday and Christmas articles by Very Easy Makeup.
Happy Holidays!
Matching Christmas Pajamas for the Whole Family
Christmas Family Photo Outfits
The 10 Cutest Christmas Pajamas for Women on Amazon
Christmas Onesies for Women on Amazon