15 Cute Outfits with Snakeskin Boots + What to Wear with Them!
This post may contain affiliate links, which means I may earn a commission if you decide to make a purchase through our links, at no cost to you. You may view the disclosure here.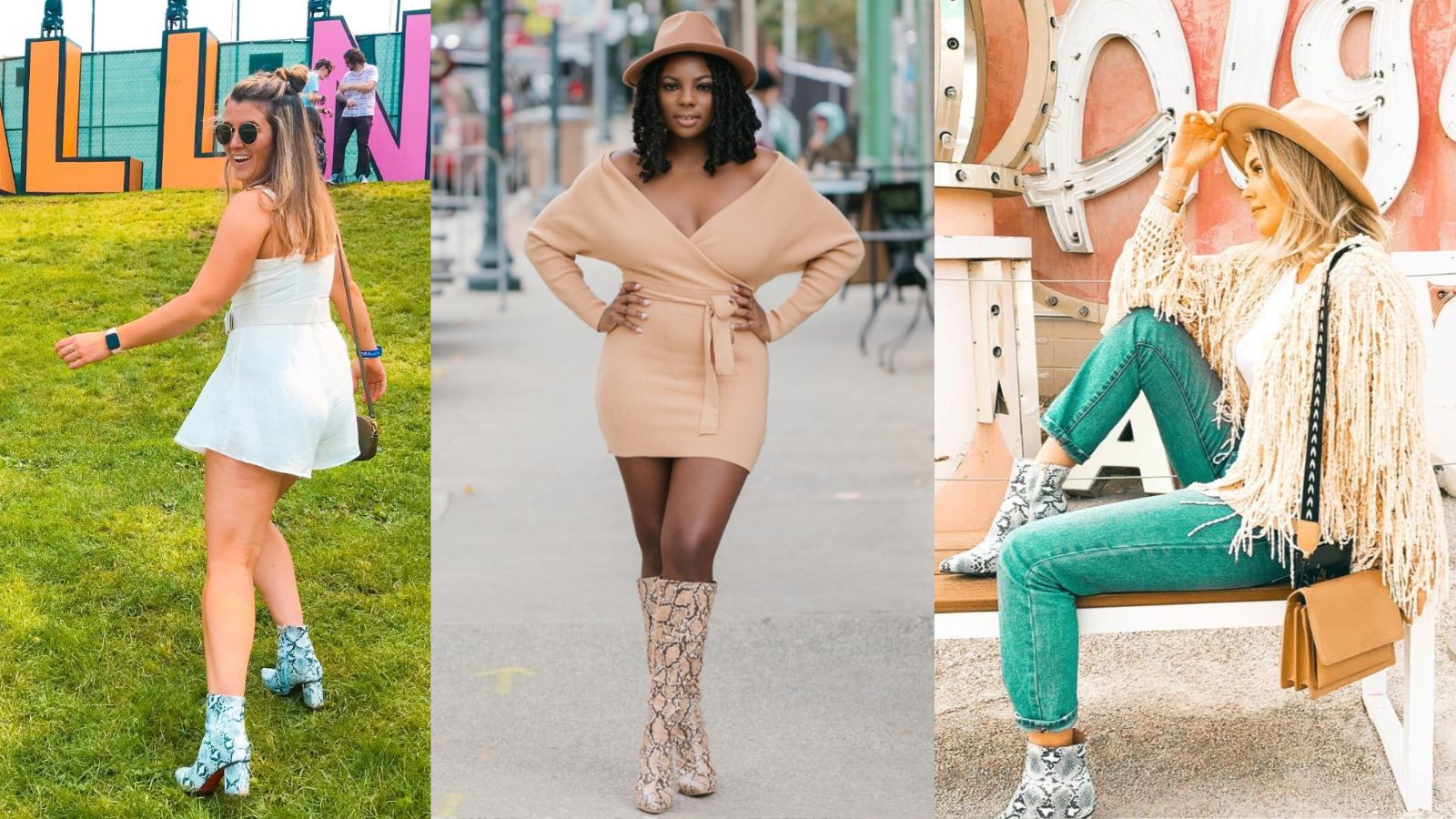 Cute Outfits with Snakeskin Boots
If you have a new pair of snakeskin boots and aren't sure what to wear with them, check out these cute outfits with snakeskin boots.
This fashion guide is all about cute outfits with snakeskin boots and includes:
Lots of cute outfits with snakeskin boots
Outfits with thigh-high snakeskin boots
Snakeskin boots with dress outfits
Where to Buy Snakeskin Boots
In case you don't have a pair of snakeskin boots yet, below are some of my top places to shop!
Lulus: Lulus is my #1 recommendation for shopping for snakeskin boots. They don't have a huge selection, but Lulus will have 1-3 pairs of super cute and trendy snakeskin boots to choose from.
Amazon: Amazon has tons of snakeskin boots. Here are my favorite snakeskin boots on Amazon. You can check out more snakeskin boots from Amazon here!
Nordstrom: Nordstrom has some really high quality snakeskin boots from Schutz, Free People, and Ariat that you may want to check out!
Cute Outfits with Snakeskin Booties to Try This Season
Here are a few cute outfits with snakeskin booties.
You may also want to check out the second outfit in this Stitch Fix fall outfit guide, which includes a Stitch Fix outfit with snakeskin booties.
1. Jeans + Cream Top + Hat + Snakeskin Booties
This country-inspired outfit with snakein booties is so trendy! Perfect for a trip to Nashville or for a fun photoshoot opp. Wear snakeskin booties with jeans for a fun country concert outfit idea.
View Snakeskin Boots on Amazon
2. Black Leather Skirt + White Blouse + Snakeskin Booties
Black and white snakeskin booties look great with a black skirt and a white top. Plus, black and white snakeskin booties are a perfect statement piece. Wearing snakeskin booties with a cute top and skirt is also a fun outfit for summer engagement photos.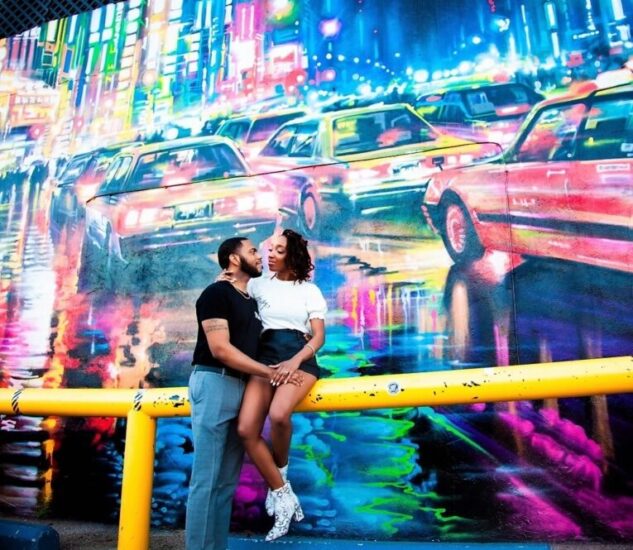 View Snakeskin Boots on Amazon
3. All Black + Red Raincoat + Snakeskin Booties
A super cute outfit with snakeskin boots is to pair all black with a pop of red and booties!
You will LOVE these snakeskin boots from Amazon! Super cute and perfect for a cute outfit with black leggings.
View Snakeskin Boots on Amazon
4. White Summer Dress + Snakeskin Booties
For a summer music festival, why not pull out those snakeskin booties?
These snakeskin booties are perfect for a cute music festival outfit. Pair with a cute romper for juniors too! 😊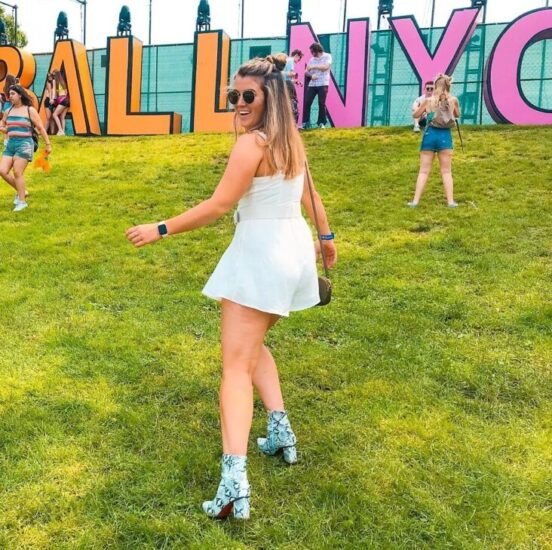 View Snakeskin Boots on Amazon
5. Skinny Jeans + Tank Top + Suede Leather Jacket
If you want a go-to outfit for fall, pair skinny jeans with snakeskin booties, a simple tank top, and a suede jacket. This is such a cute outfit idea for fall!
View Snakeskin Boots on Amazon
6. Black Jeans + Bodysuit + Black Hat + White Snakeskin Booties
Want a cute outfit for fall? Pull out an orange or mustard bodysuit, and then pair it with black jeans, a black hat, and white snakeskin booties.
You can't go wrong by pairing a cute outfit with a hat and snakeskin booties.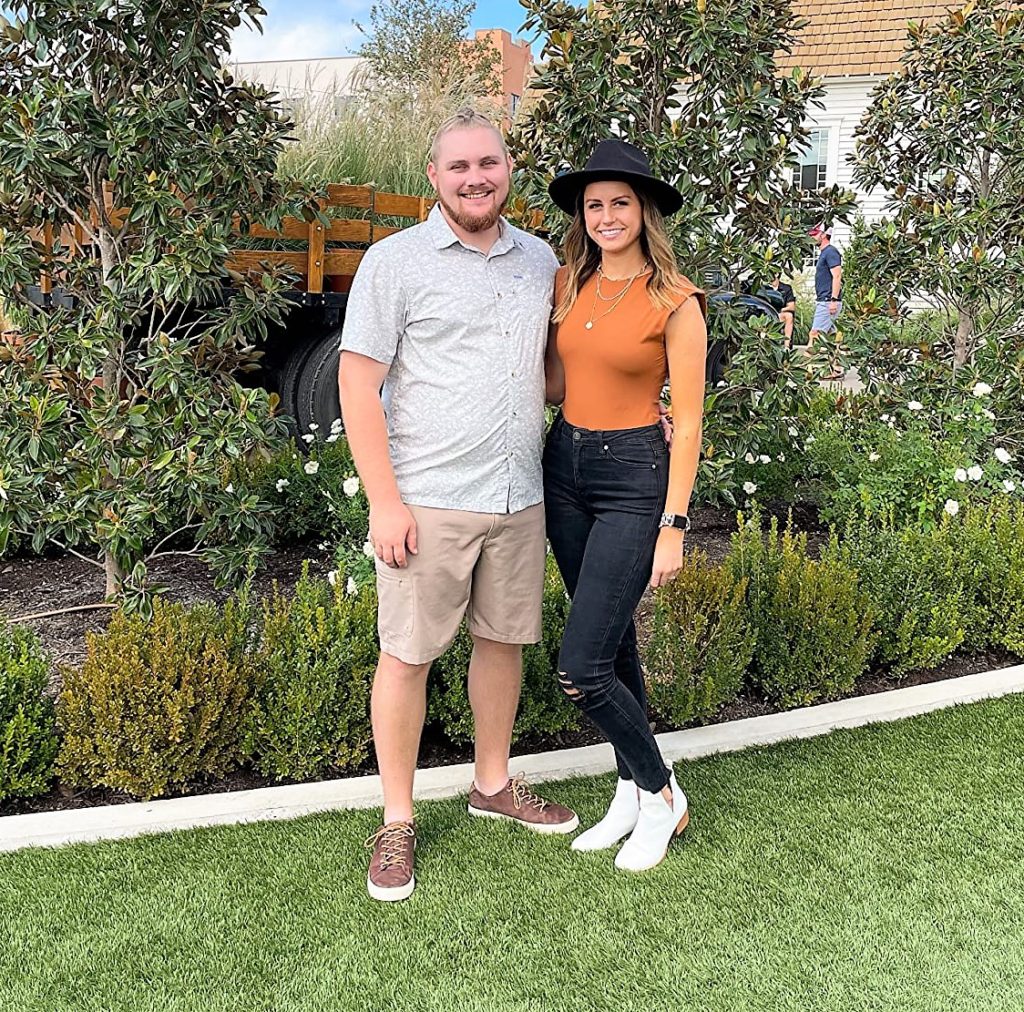 7. Button-Up Sweater Dress + Snakeskin Booties
A button-up sweater dress is classy and perfect for going out to dinner or for wearing to work. If you want to rock snakeskin booties at work, this beige dress from Lulus with snakeskin booties is the outfit for you!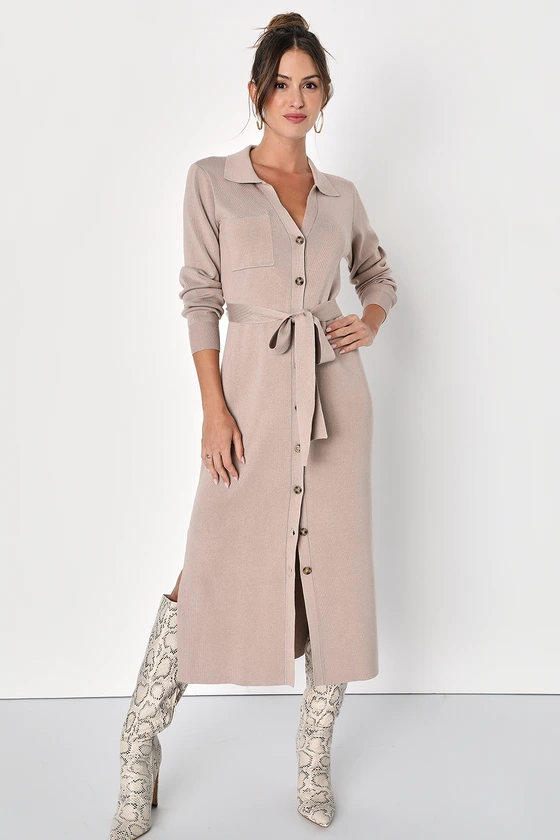 8. Sweater Dress + Snakeskin Boots
Amazon has so many sweater dresses, including this sweater dress (shown below), that are just perfect for fall and for pairing with snakeskin booties! Look for a dress in cream, beige, or brown to pair with light brown snakeskin boots!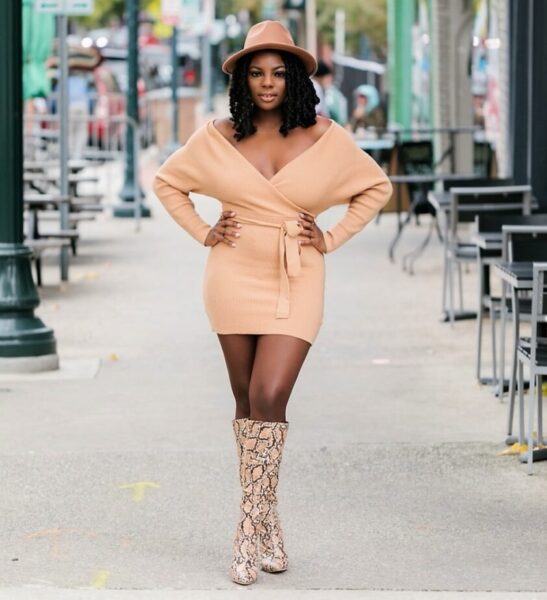 This sweater dress is one of the best dresses on Amazon for fall.
Get this Cute Outfit with Snakeskin Boots
9. Snakeskin Booties + Flannel Shirt + Jeans
If you are looking for the perfect fall outfit with snakeskin booties, pair a flannel shirt with jeans (either skinny jeans or wide leg jeans) and snakeskin booties! To complete the look, curl the ends of your hair and complete the outfit with a cute crossbody purse in a neutral color like beige or tan.
Get this Cute Fall Outfit with Snakeskin Booties
10. Corduroy Mini Dress + Snakeskin Boots
If you want a dress for fall to pair with snakeskin boots, a cute corduroy dress with snakeskin boots would look cute! This corduroy dress from Lulus is so cute, and it looks great with white cowgirl boots too!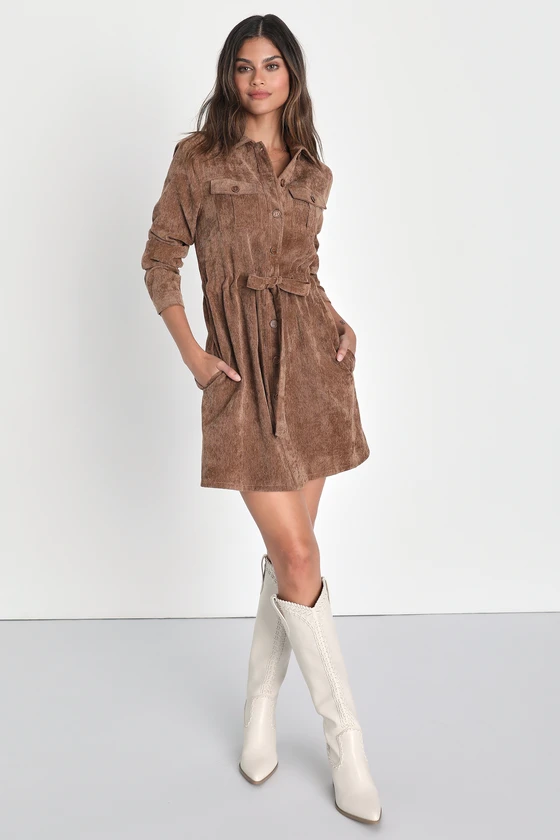 11. Black Mini Dress + Snakeskin Boots
Pairing a black mini dress with snakeskin boots will draw all attention to your sexy boots! If you happen to be searching for a cute mini dress, check out this fashion guide with the best mini dresses on Amazon.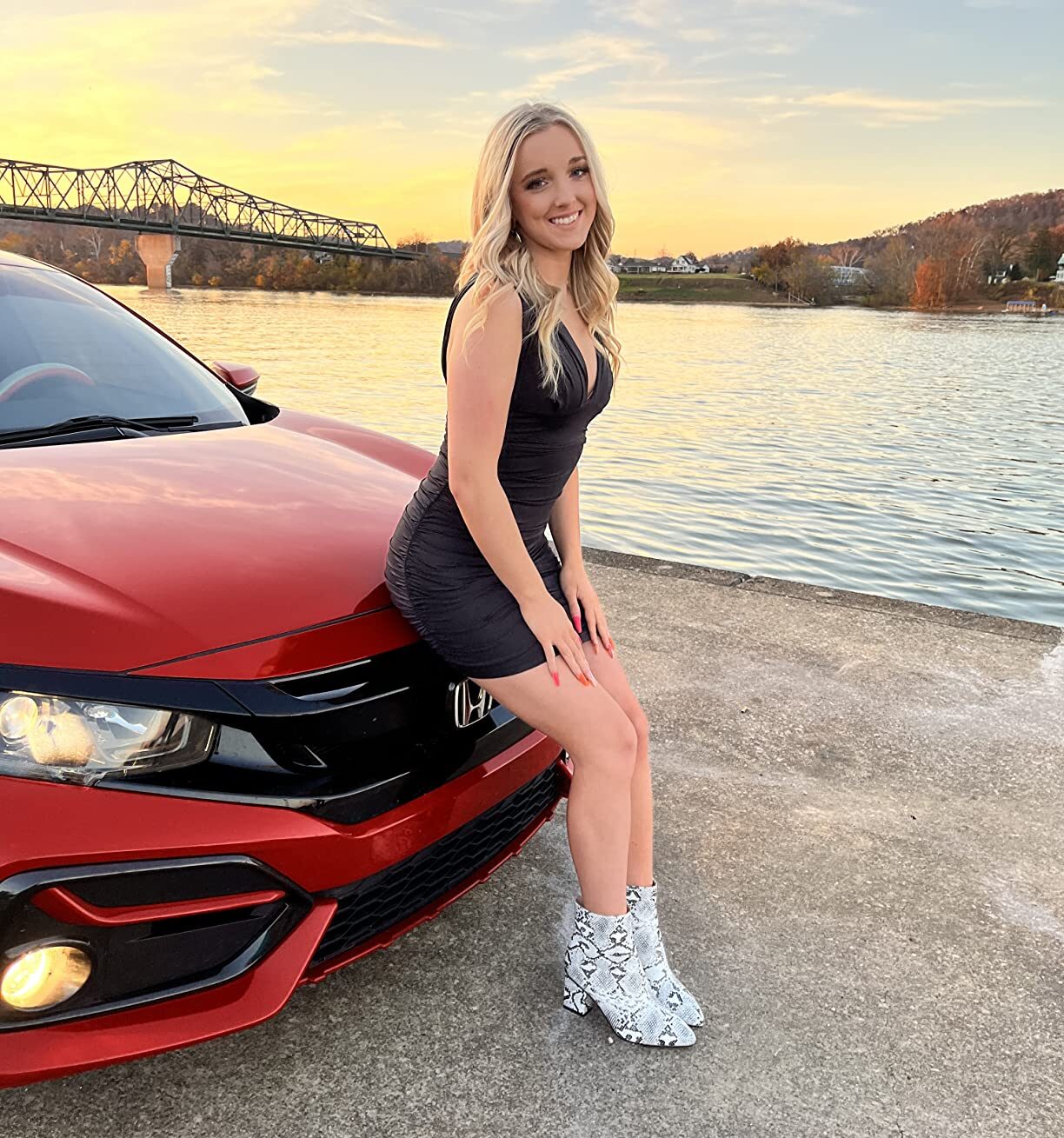 View Snakeskin Boots on Amazon
12. Midi Sweater Dress + Snakeskin Boots
This snakeskin boots outfit idea is classy and perfect for fall! You can get this exact sweater dress from Lulus. Pull your hair back into a low ponytail and wear classy earrings to complete this chic outfit idea!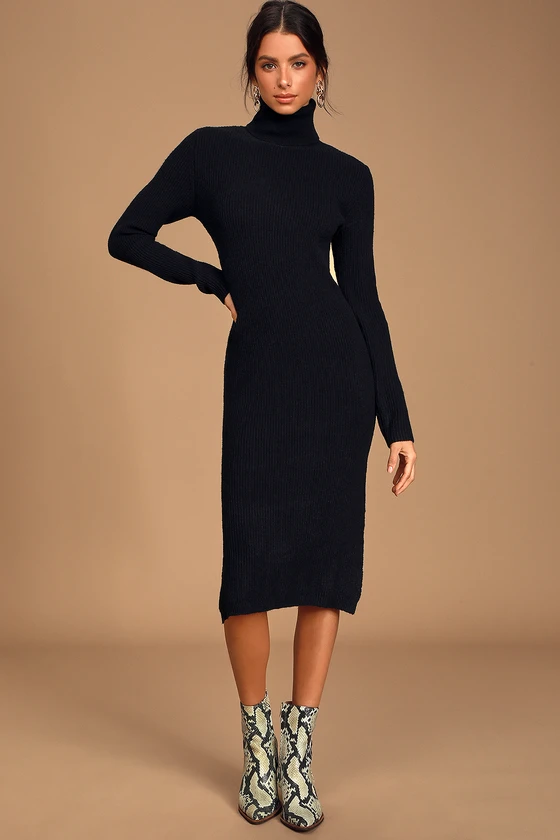 13. Pink Dress + Snakeskin Booties
This fall outfit for curvy women is so, so sexy and cute!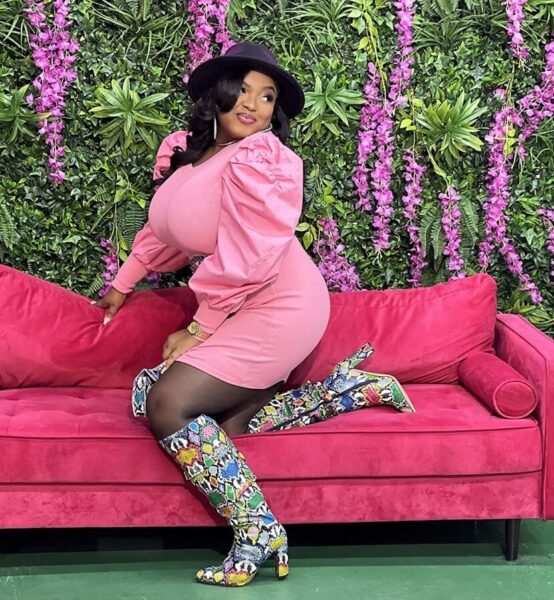 View Snakeskin Boots on Amazon
14. Snakeskin Boots with Jeans and a Hat
This cute fall outfit with a fedora hat and snakeskin booties is so stylish! If you love fedora hats, check out this Amazon shopping guide with the best Fedora hats for women!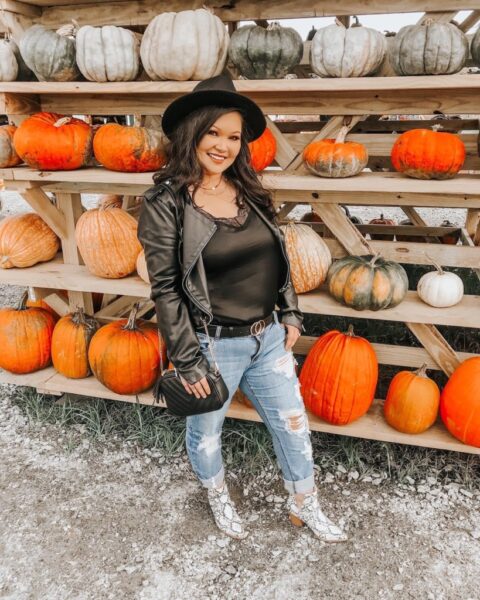 View Snakeskin Boots on Amazon
15. Black Jeans + Black Top + Cardigan + Snakeskin Boots
Want a cute and cozy outfit for Thanksgiving or for the holidays? Then wearing all black with a long cardigan and snakeskin boots is a cute outfit idea! You can buy these exact snakeskin boots with a pointed toe from Lulus here!
What to Wear with Snakeskin Boots
Snakeskin boots can add a bold and stylish twist to your outfit Below are more ideas on what to wear with snakeskin boots.
1. Classic Denim and White Tee
Pair your snakeskin boots with classic blue jeans and a simple white t-shirt for a timeless, casual look with a touch of edginess.
2. Leather Jacket and Black Skinny Jeans
Combine your snakeskin boots with a black leather jacket and skinny jeans for a rocker-chic ensemble that's perfect for a night out.
3. Boho Maxi Dress
Balance the boldness of your snakeskin boots with a flowy, bohemian-inspired maxi dress for a trendy, eclectic look.
4. Blazer and Tailored Trousers
Dress up your snakeskin boots by teaming them with a well-fitted blazer and tailored trousers for a sophisticated and stylish office outfit.
5. Mini Skirt and Graphic Tee
Create a fun and youthful outfit by pairing your boots with a mini skirt and a graphic tee, adding a touch of attitude to your style.
6. Sweater Dress
Keep cozy and chic by wearing a sweater dress with your snakeskin boots during the cooler months for an effortless, stylish look.
7. Floral Sundress
Contrast the wild pattern of your boots with a soft, floral sundress for a charming and feminine outfit choice.
8. Faux Fur Vest and Leggings
For a trendy and warm winter look, layer your boots with a faux fur vest and comfortable leggings. Or, pair a cute puffer vest with leggings and snakeskin boots!
9. Ruffled Blouse and Wide-Leg Pants
Achieve a boho-luxe aesthetic by combining a ruffled blouse with wide-leg pants and your snakeskin boots for an ensemble that's both comfortable and fashionable. If you love wide-leg pants, check out these outfit ideas with wide-leg jeans.
10. Midi Skirt and Turtleneck
Opt for a chic, retro-inspired look by wearing a midi skirt, turtleneck, and your snakeskin boots – a combination that exudes elegance.
11. Crop Top and High-Waisted Jeans
Embrace a touch of the '90s by wearing a crop top and high-waisted jeans with your boots for a cool and confident outfit.
12. Utility Jumpsuit
Go for an edgy, utilitarian vibe by choosing a stylish utility jumpsuit to pair with your snakeskin boots. Show Me Your Mumu has tons of cute jumpsuits for women!
13. Sheer Blouse and Leather Shorts
Combine a sheer blouse with leather shorts for a bold and daring outfit that perfectly complements your statement boots. This would be a fun outfit idea for a night out or for a bachelorette party at a drag show!
14. Trench Coat and Skinny Trousers
Create a sleek and modern look by donning a trench coat over skinny trousers, finishing the ensemble with your snakeskin boots.
15. Bohemian Kimono
Layer a bohemian-inspired kimono over a simple top and jeans, allowing your snakeskin boots to stand out as a focal point in your ensemble. This look is perfect for festivals and casual gatherings. Check out these super cute kimono cover-ups to find the perfect bohemian kimono!
More Snakeskin Boots and Snakeskin Boots Outfit Ideas
Snakeskin Boots Outfit Ideas on Pinterest
Best Snakeskin Boots on Amazon
Related Fashion Articles by Very Easy Makeup
If you enjoyed this article, check out these similar articles and pages by Very Easy Makeup.
The Most Comfortable Bras EVER
Loungewear Sets with Pants for Women