10 Best One Piece Swimsuits on Amazon (All Under $45!)
This post may contain affiliate links, which means I may earn a commission if you decide to make a purchase through our links, at no cost to you. You may view the disclosure here.
Best One Piece Swimsuits on Amazon
One piece swimsuits are IN for summer, and fortunately, you don't need to spend more than $45 for a great looking swimsuit!
These are the 10 BEST one piece swimsuits on Amazon.These swimsuits have over 1,000 reviewers, 4.5/5.0 stars or higher, and are flattering on women with pear shape body types, apple shape body types, small busts, AND big busts.
Amazon has one piece swimsuits for everyone!
This post may contain affiliate links. View the disclosure here.
10 Best One Piece Swimsuits on Amazon
To make the top 10 list, a one-piece swimsuit had to meet the following criteria:
More than 2,000 reviews on Amazon (many have more than 10,000 reviews!)
Eligible for Amazon Prime & Free Returns
Under $35
Overall Rating of 4.5 Stars or Higher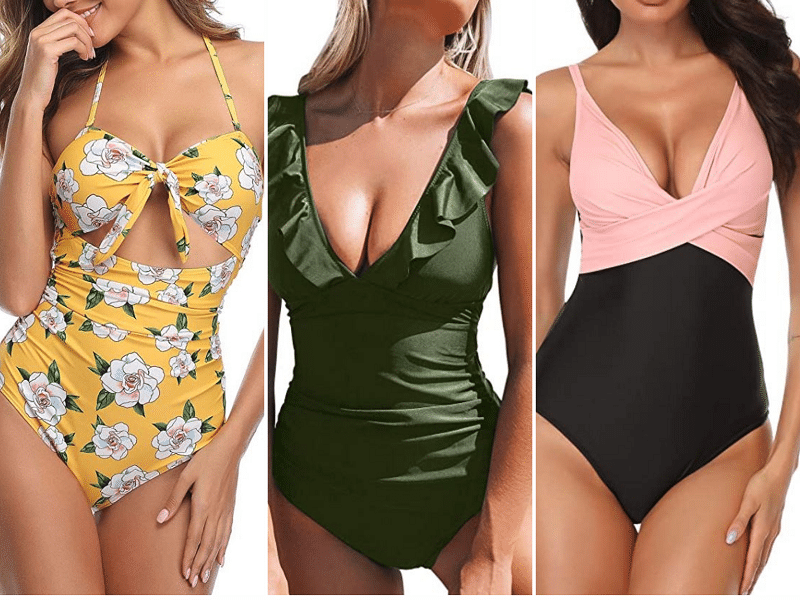 Here is the top 10 "best of" list. Happy shopping!
1. Tempt-Me One Piece Vintage Swimsuit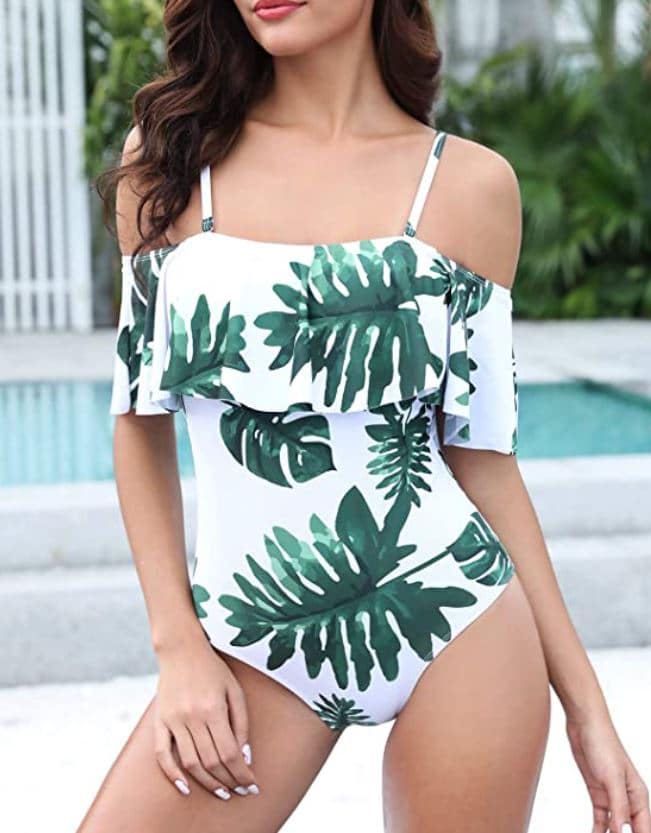 2. Smismivo Tummy Control Halter (Sizes: Small to 3X-Large)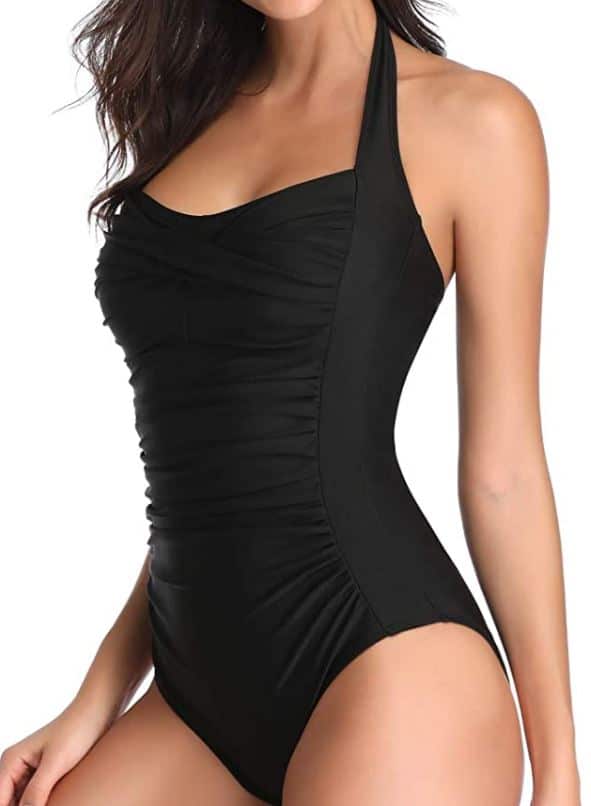 This one piece swimsuit fits amazingly well, is super cute, and hides a belly.
One Amazon reviewer said this one piece swimsuit was the BEST swimsuit for women in their 60s!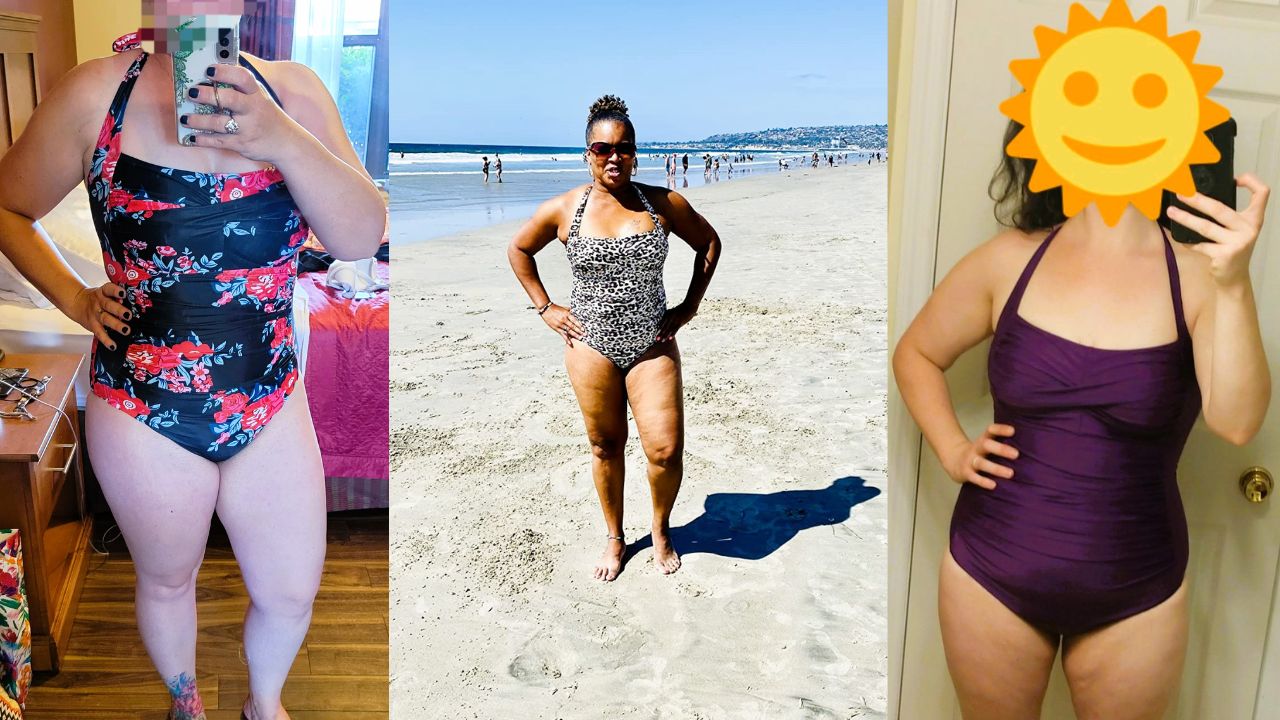 This one piece swimsuit is also great for postpartum women.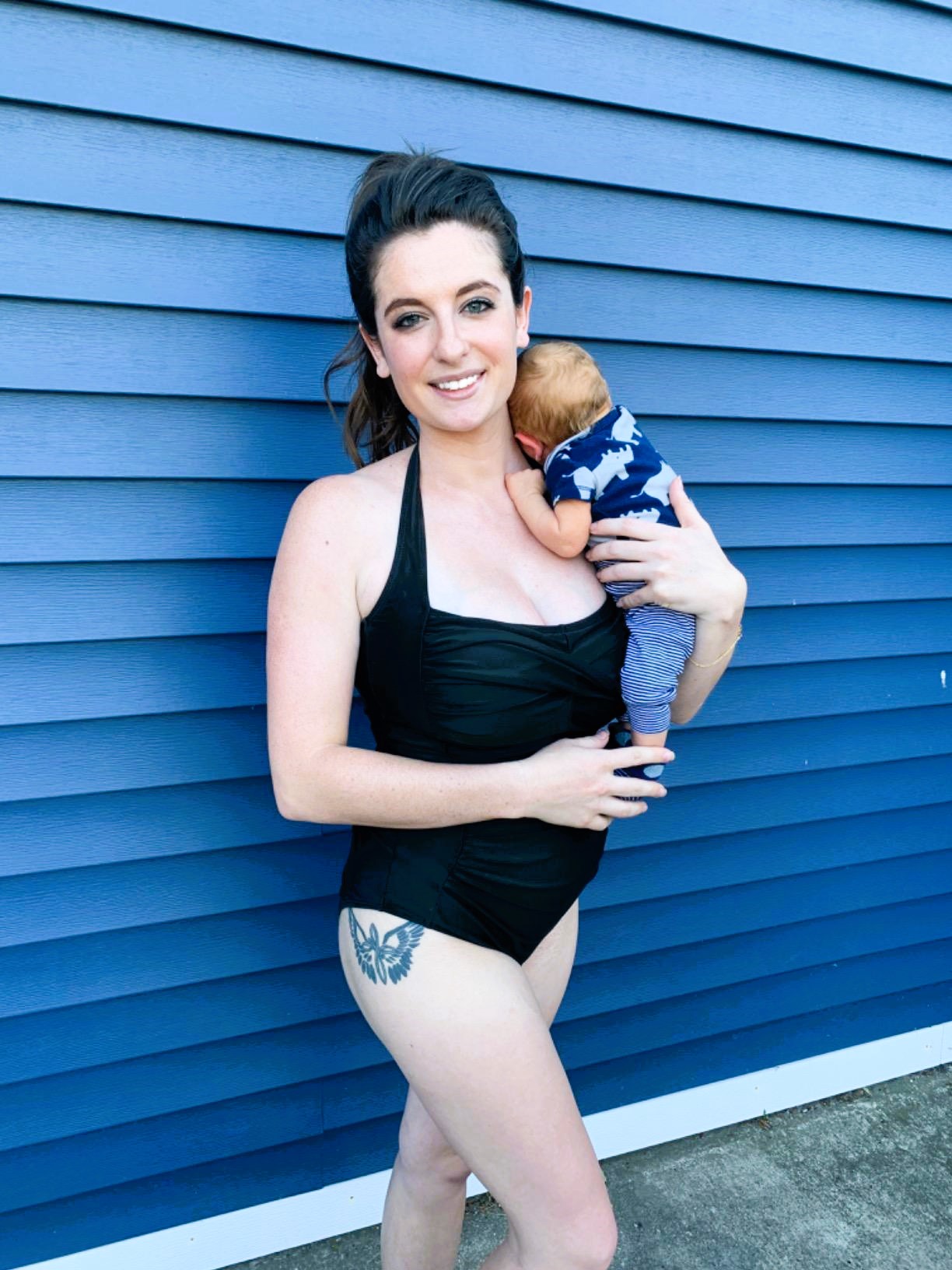 Another woman who purchased this swimsuit in size 2XL said this flattering swimsuit provides great coverage and does a great job at hiding (fat) rolls.
3. Hilor Shirred Halter One Piece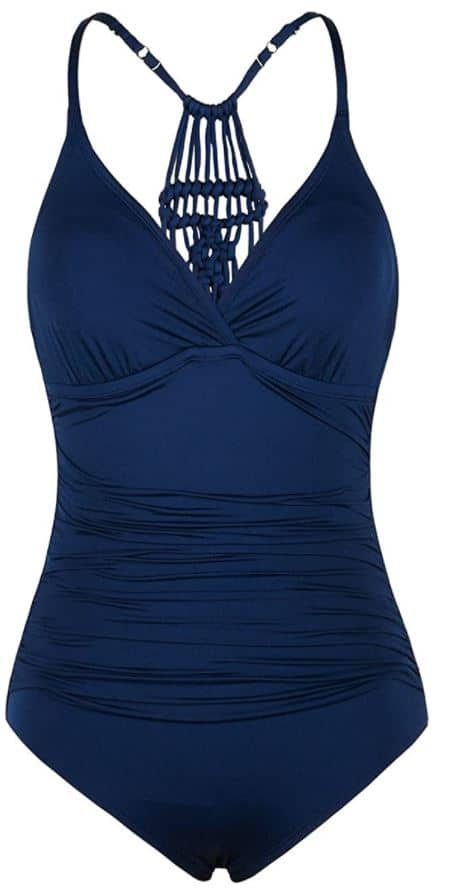 4. Tempt Me One Piece with High Neck and Plunge Neck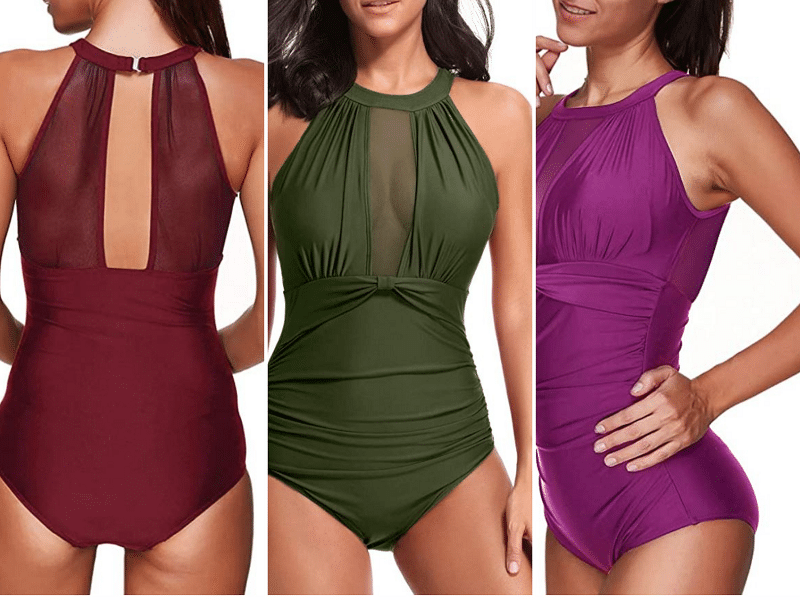 5. Hilor One Piece Front Crossover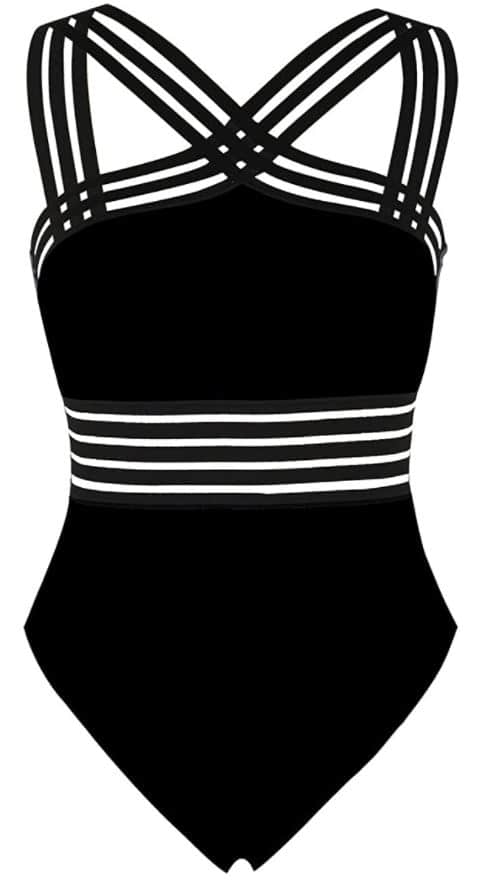 6. Hilor One Shoulder Ruffle Swimsuit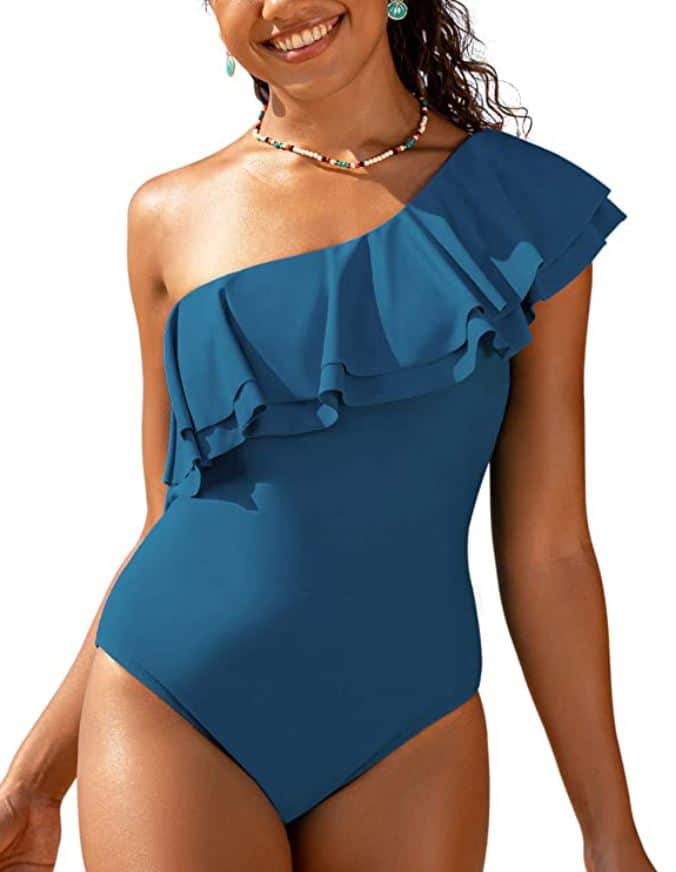 7. CUPSHE V Neck One Piece Ruffled Lace Swimsuit
8. Tempt Me Yellow Floral Tummy Control One Piece Swimsuit (Sizes: XX-Small to 24 Plus)
This flattering one piece swimsuit is so cute!! One woman said that the stretch and comfort of this bathing suit was unreal!
This one piece swimsuit also comes in so many CUTE colors and patterns on Amazon...including neon colors!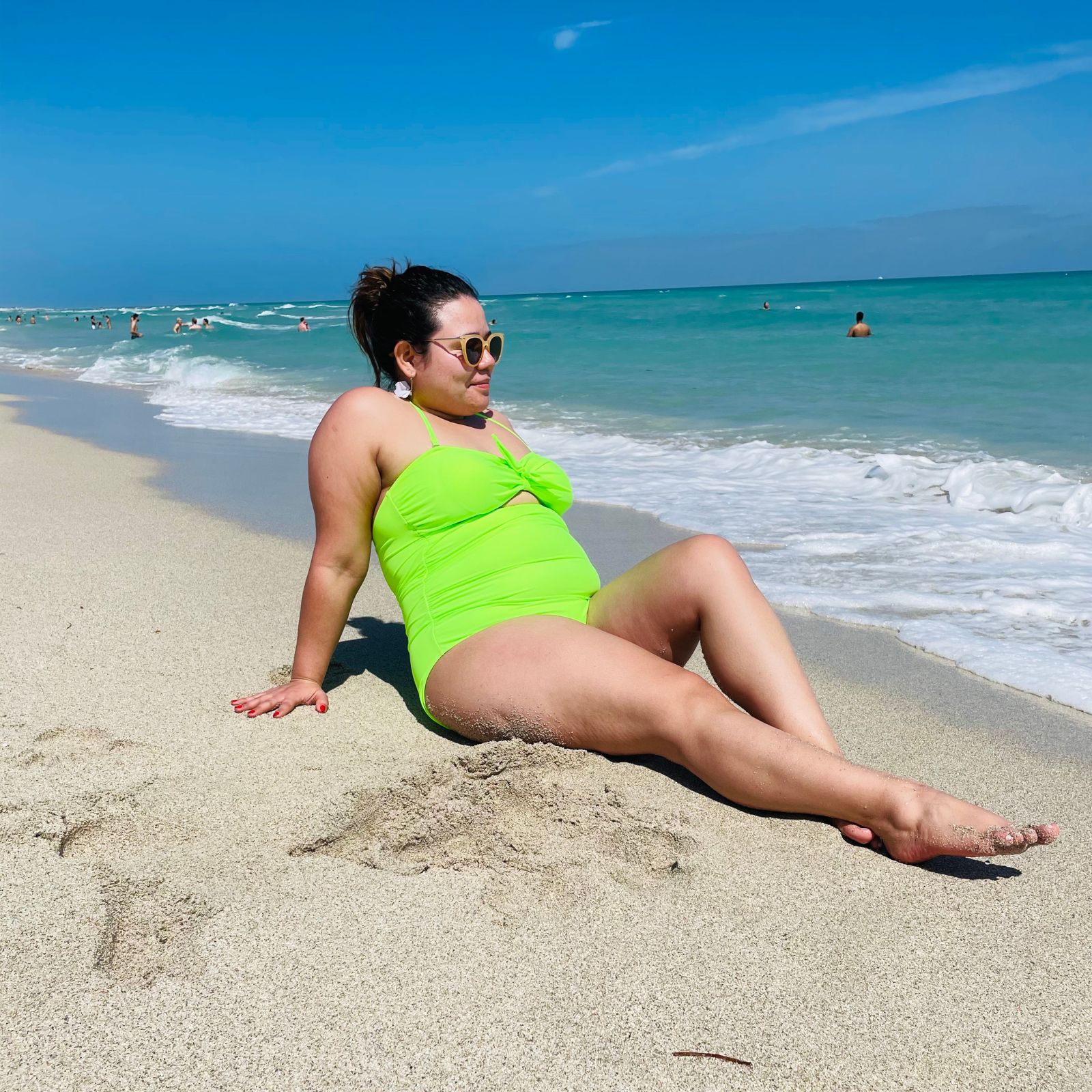 9. Tempt Me One Piece Mesh Swimsuit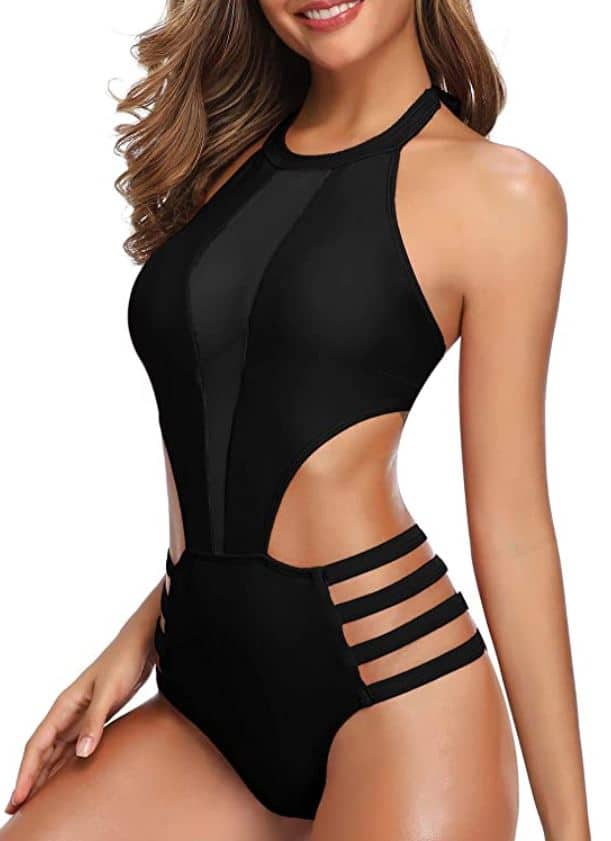 10. B2prity Monokini One Piece Swimsuit
One Piece Swimsuits on Amazon – Pinterest
Want inspiration for cute, affordable swimsuits? Check out this Pinterest page by Very Easy Makeup.

The Best Cover Up for the Beach
Want a cover up for the beach? This cute cover up on Amazon has over 5,000 positive reviews!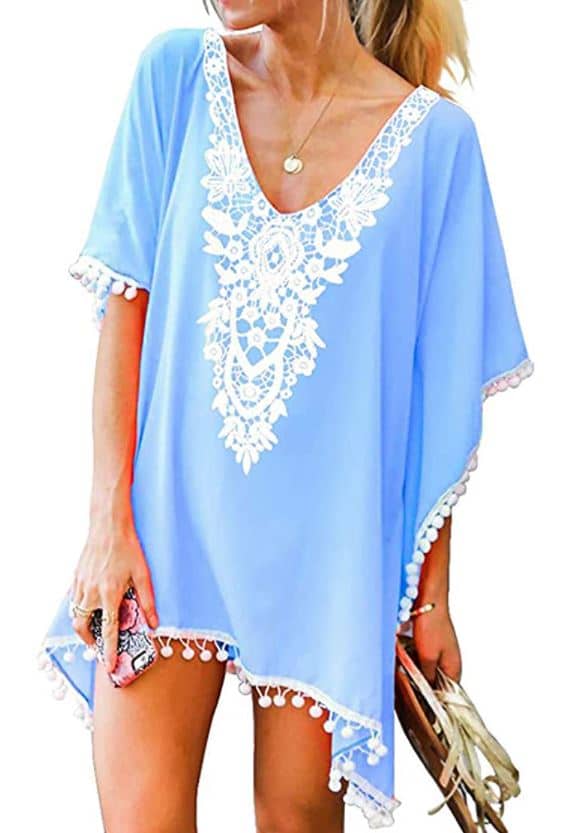 This cover up works for plus size women (it comes in sizes up to 3X-L), hourglass figures, moms, and teens. It works for everyone!
What's Your Favorite One Piece Swimsuit?
Did I skip a swimsuit that you absolutely love? I'd love to hear from you!
Write a comment below with a link to YOUR FAVORITE one piece swimsuit and I'll update the top 10 list if it's better!
More Swimsuit Guides
Best Pink One Piece Swimsuits on Amazon