10 Best Affordable Resort Wear Stores to Check Out
This post may contain affiliate links, which means I may earn a commission if you decide to make a purchase through our links, at no cost to you. You may view the disclosure here.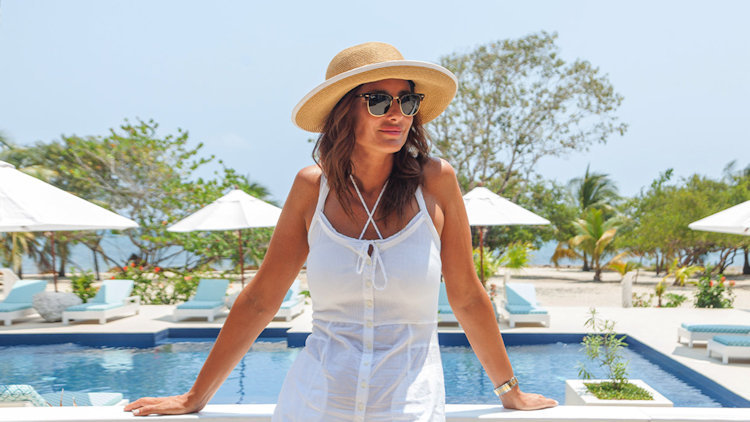 Affordable Resort Wear Stores
I LOVE beach vacations.
Whether it's a cruise vacation, a beach vacation to Florida, or a fancy resort (still TBD – but I'd love to go to one!), a girl needs a cute and classy resort wear outfit.
Of course, brands like Trina Turk and Johnny Was have cute resort outfits, but where can a girl find affordable resort wear?
This post contains affiliate links. View the disclosure here.
10 Best Stores to Buy Affordable Resort Wear
If you are searching for affordable resort wear, here are the stores I recommend you shop at.
P.S. - You may also want to check out these cute beach brands and beach stores.
1. Amazon
Amazon actually has a LOT of great and affordable clothes for a resort vacation.
Whether you are looking for tropical dresses, plus-size vacation outfits, or kimono beach cover-ups, Amazon has it.
This is one of my favorite resort dresses on Amazon: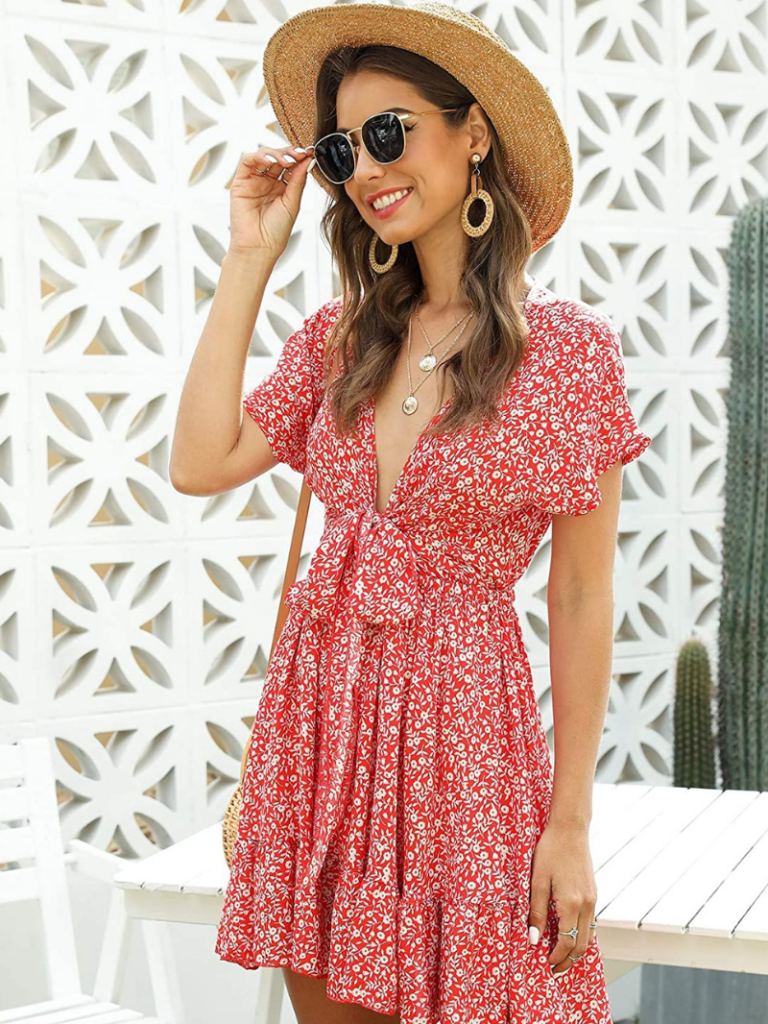 Amazon has so many cute resort clothes! Below are some of my favorites.
Resort Wear from Amazon
2. Lulu's

Lulu's has lots of cute resort wear dresses for women. Lulus also has super cute beige dresses and cutout dresses for resort-wear outfits.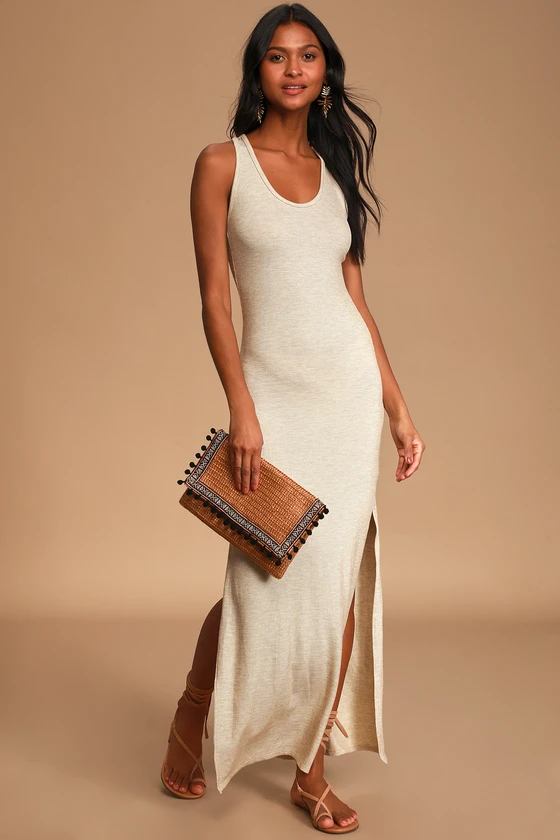 3. Lilly Pulitzer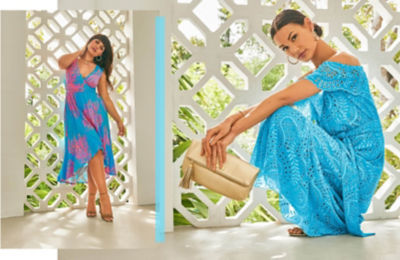 Shop Resort Wear on Lilly Pulitzer
I LOVE Lilly Pulitzer dresses and shorts. Lilly Pulitzer has great affordable resort wear that is perfect for Easter dresses, bridal parties, and spring outfits too.
3. Target
Target can be a hit or a miss, but Target sometimes has really cute clothes for beach outfits and resort wear, especially matching swimsuits and cover ups.
4. Tracy Negoshian
You can buy clothes from Tracy Negoshian on Jackie Z's website. I love her shorts and dresses!
5. Pink Lily
Pink Lily has cute and affordable resort wear clothes for women.
6. Tommy Bahama
Shop Resort Wear on Tommy Bahama
Tommy Bahama dresses and shirts are classy and cute! I love Tommy Bahama clothes. Tommy Bahama clothes remind me of vacations in Florida, Napa Valley wine tastings, and of course…resorts!
7. Red Dress
I've actually never bought anything from Red Dress, but a lot of influencers have cute pictures of themselves in dresses by Red Dress.
8. Kenny Flowers

Shop Resort Wear on Kenny Flowers
I've never met Christina of JetSetChristina, but I do love everything that she is doing with her blog and her cute resort outfits for women and men from Kenny's Flowers. (Way to go chica!)
9. CUPSHE
CUPSHE doesn't just have REALLY cute swimsuits. CUPSHE also has some cute dresses for resort wear.
10. Fab'rik
Fab'rik tends to be great for juniors and teens, but they have great dresses just perfect for affordable resort wear too.
Best Luxury Resort Wear Brands for Women (Expensive, But Great!)
These luxury beach brands also make cute outfits for resort vacations…they are just expensive!
1. Revolve
Revolve isn't cheap, but they do have really cute resort dresses if you are willing to splurge.
2. Everything But Water
Everything But Water has AMAZING swimwear and matching cover-ups.
3. Free People
Free People has casual tunics and maxi dresses in neutral colors (like tan, pink, and black) for a casual beach look.
4. Johnny Was
I absolutely LOVE The blouses and kimonos by Johnny Was. Clothing by Johnny Was is a splurge, but you will LOVE their designs and patterns.
5. Trina Turk
6. MILLY
7. Sundance
Affordable Resort Wear Hats
A girl NEEDS a hat (or two) for a resort vacation.
Below are my top picks for affordable resort wear hats.
Affordable Resort Wear Accessories
A girl needs a good pair of earrings or a necklace to complete any resort outfit! Jewelry can make any outfit look fancy and dressed up.
Affordable Resort Wear Beach Bags
The right beach bag can dress up any outfit. Here are my top picks for cute and affordable resort-inspired beach bags.
Affordable Resort Wear Purses and Clutches
Affordable Resort Wear Sandals and Wedges
I LOVE all these shoes for a resort getaway.
Summary
In summary, some of the best places to shop for affordable resort wear online include Lily Pulitzer, Tommy Bahama, Lulus, and Amazon. If you are willing to splurge, check out resort wear brands such as Free People, Everything But Water, and Trina Turk. No matter where you shop, don't forget to pack at least one sundress, a cute beach cover up, and a stylish swimsuit (or two or three!) to look stylish at the next resort you visit!
More Vacation Guides to Plan the Best Resort Vacation
Whether you are searching for a new swimsuit to wear at your beach resort or a cute tropical resort to wear at your resort dinner, I have you covered.
Dresses Perfect for a Beach Vacation
The Best Plus Size Tropical Maxi Dresses
The Cutest Beach Vacation Dresses
Beach Vacation Outfits with Matching Dresses, Shoes, and Bags
The Best Swimsuits to Wear for Your Beach Vacation
The Best Modest Yet Cute Swimsuits
The Best Swimsuits for DD Cup that Offer a Lot of Support
Unique and Fun One Piece Swimsuits
Cute Cover Ups for Resort-Wear and Beach Vacations
The Best Plus Size Swimsuit/Beach Cover Ups
The Best Swimsuit Cover Ups on Amazon
The Best White and Cream Crochet Cover Ups
Guides to Plan the Perfect Beach Day
What to Pack for a Day at the Beach
Cute Beach Outfits with Matching Swimsuits and Cover Ups
Cute Bridesmaid Matching Towels for a Beach Bachelorette Party