27 Rave Festival Outfits to Party All Night Long
This post may contain affiliate links, which means I may earn a commission if you decide to make a purchase through our links, at no cost to you. You may view the disclosure here.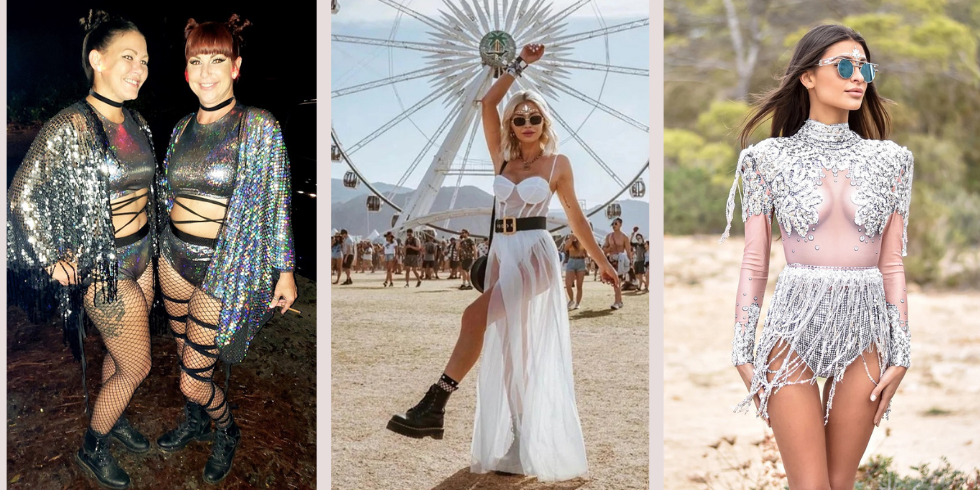 Rave Festival Outfits
Are you heading off to a rave festival?
It can be a bit tricky to figure out what to wear to a rave festival.
The best rave festival outfits for women include booty shorts, sequins, two-piece outfits with fringe, sunglasses, crop tops, glitter, and metallic.
Basically…wear anything fun, sexy, and wild to a rave festival. 😊
This guide is all about what to wear to a rave festival and where to buy rave festival outfits.
If you are searching for rave festival outfit ideas, check out these rave festival outfits below. 🥳
P.S. – You may also want to check out these music festival outfits and these disco rave outfits for more rave festival outfit ideas.
This post may contain affiliate links. View the disclosure here.
Cute and Sexy Rave Festival Outfits You Can Buy Online
Below are cute and sexy rave festival outfits. Have a blast!!!
1. White Cowboy Hat + Tank Top + Jeans
2. Bodysuit with Stars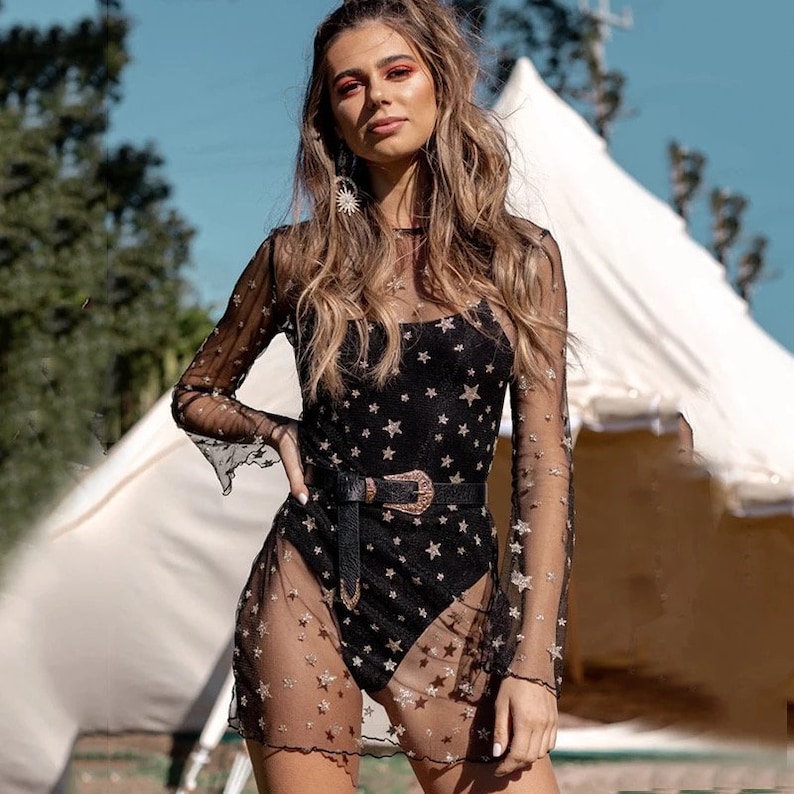 3. White Bodysuit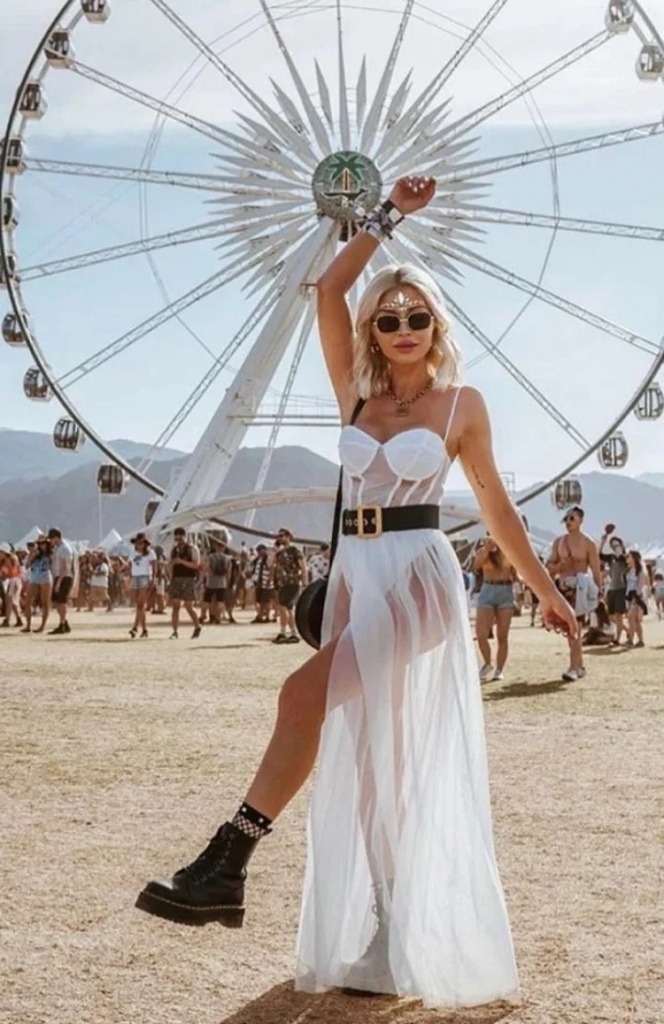 4. Holographic Two Piece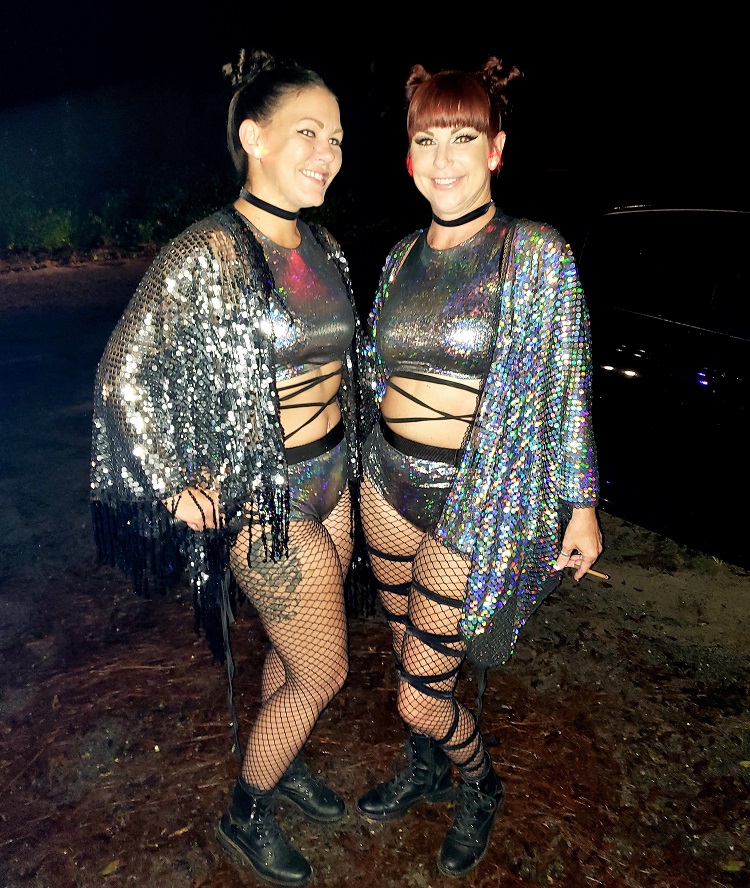 5. Reflective Crop Top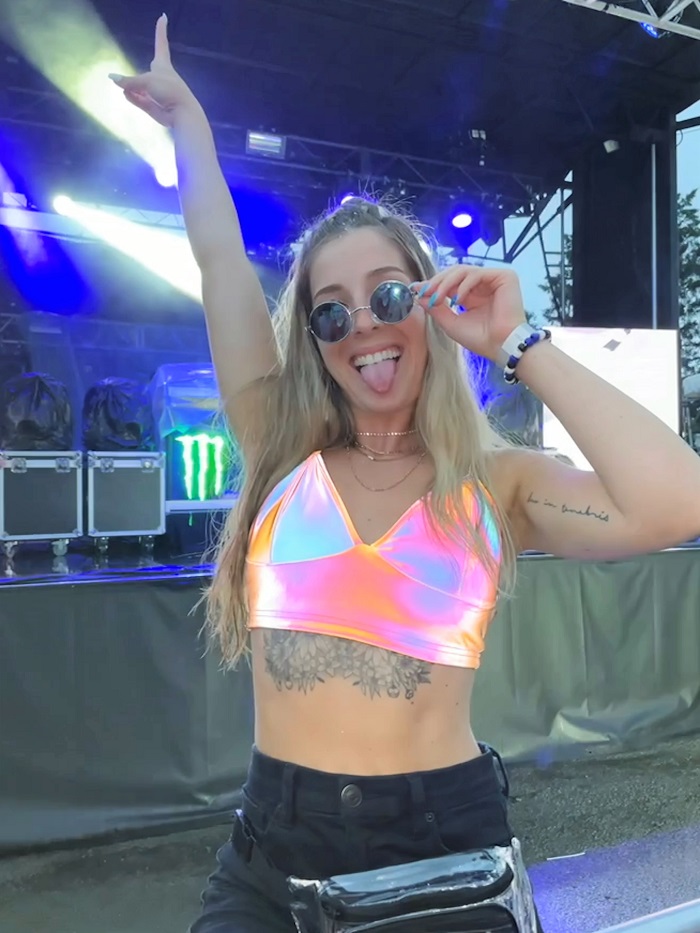 6. Feather Set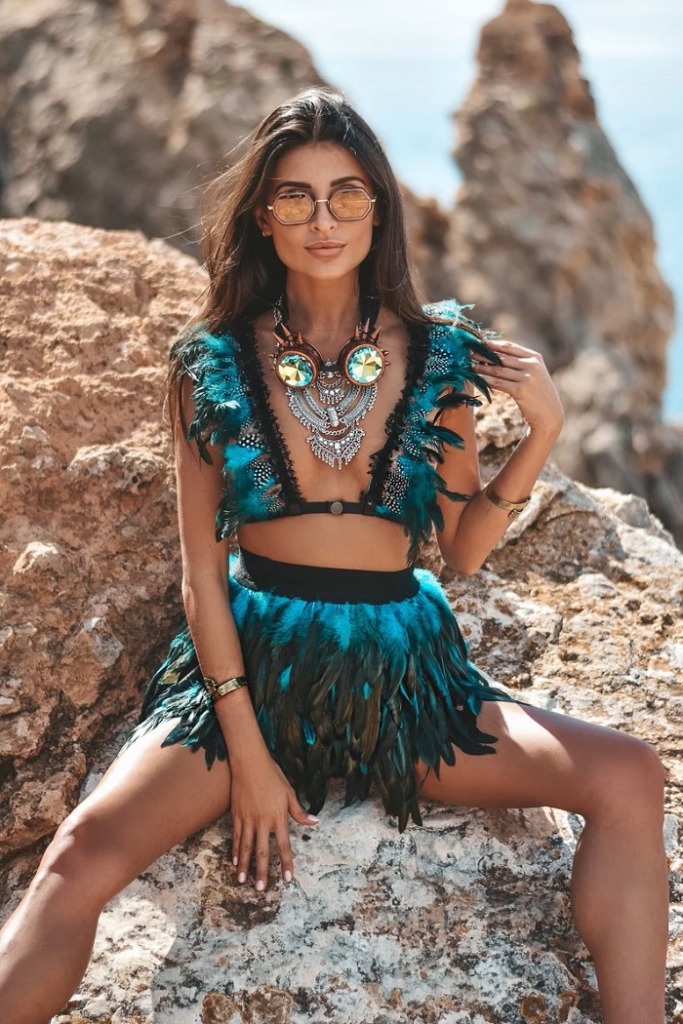 7. Holographic Tinsel Outfit
8. Blue Velvet Outfit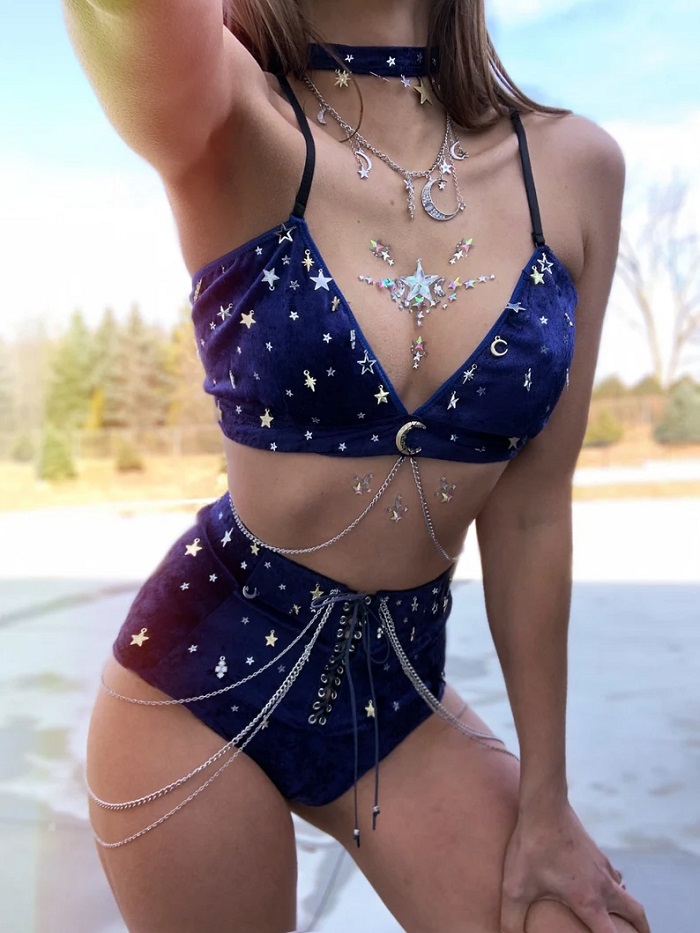 9. Tulle Mesh Skirt
10. Rave Bra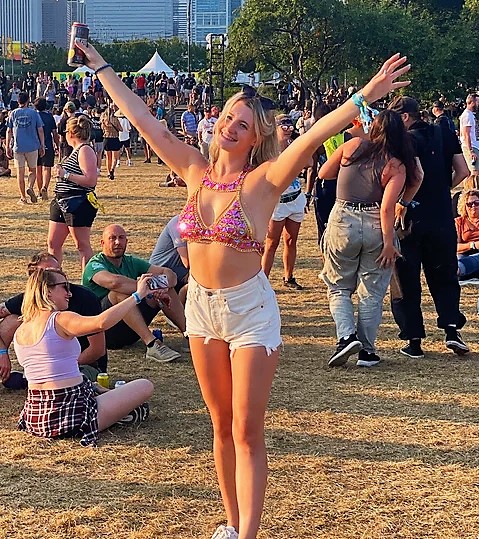 11. Leopard Print Crop Top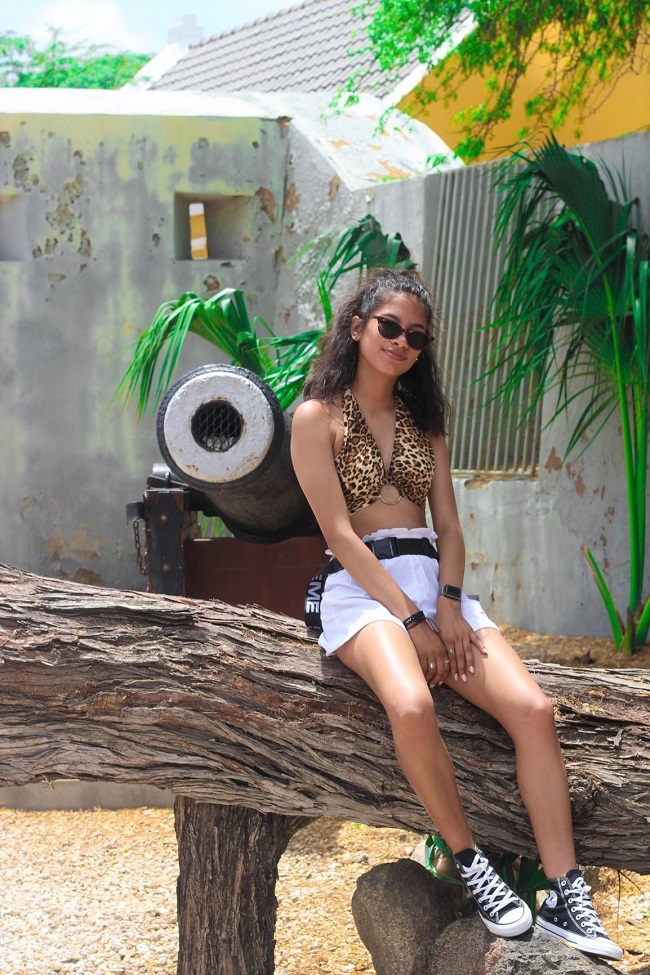 12. Black Rave Shorts Set
13. Neon Crop Top
14. Rhinestone Jumpsuit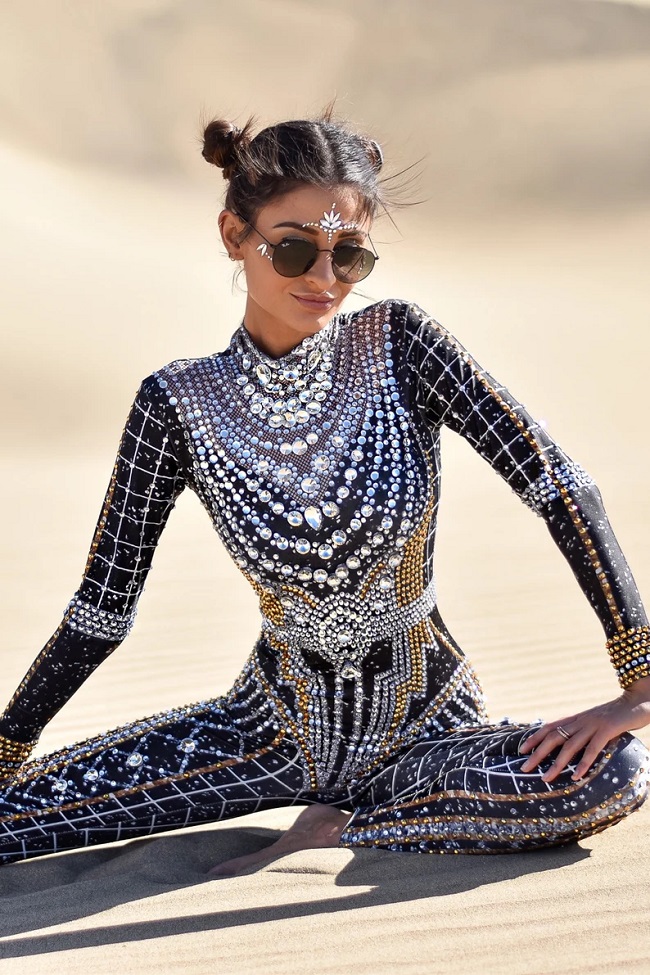 15. Light Up Fur Coat
16. Crystal Bodysuit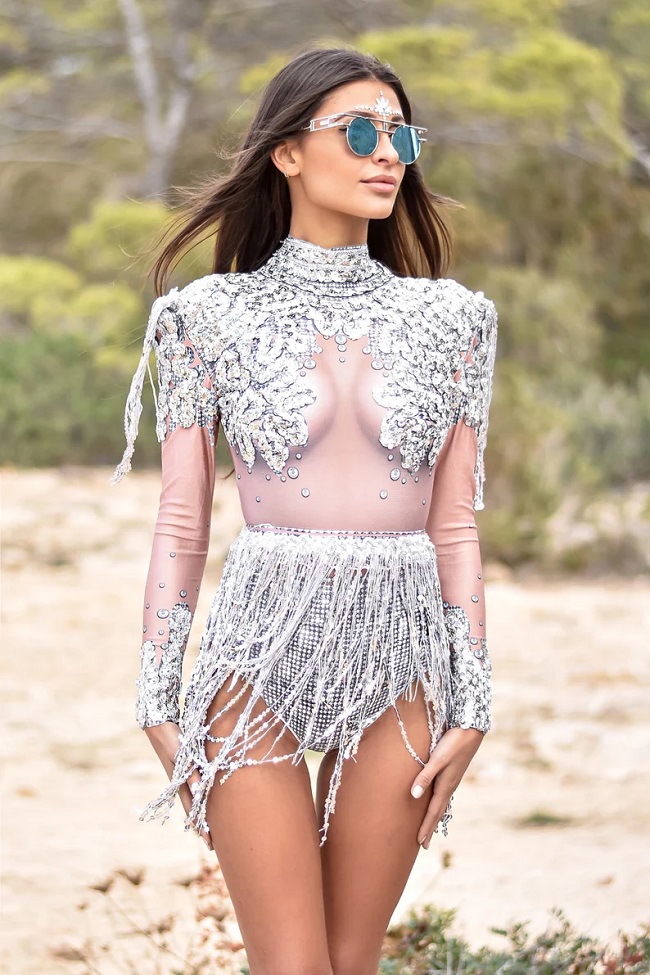 17. LED Rainbow Fur Coat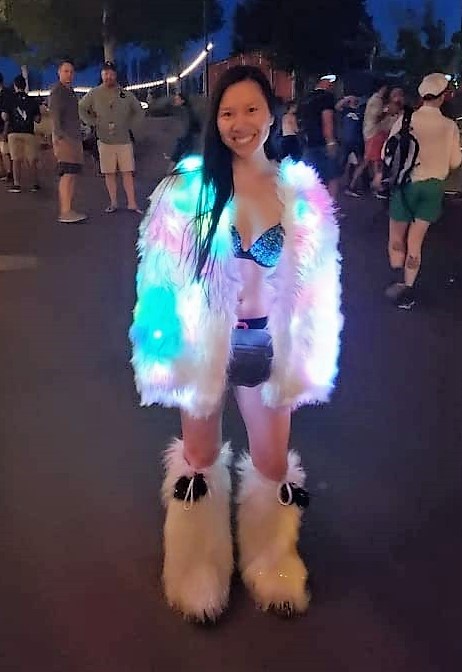 18. Cow Print Rave Bra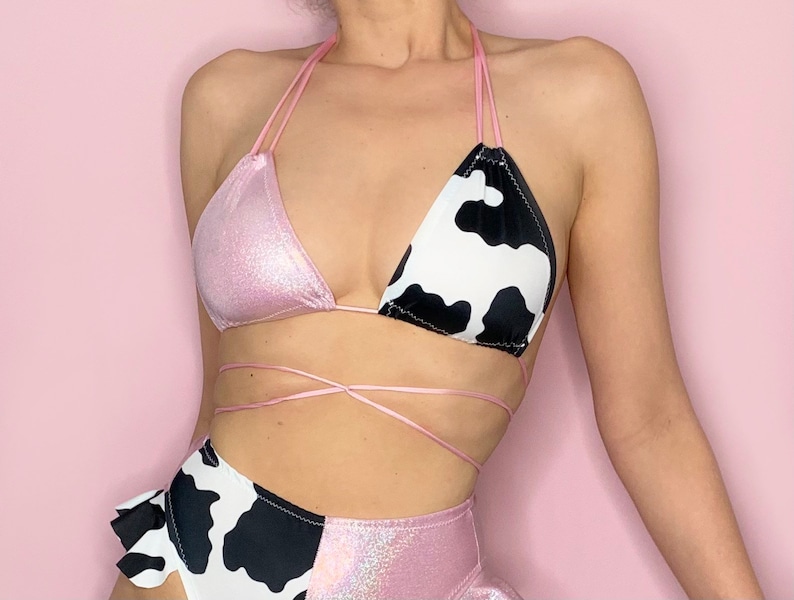 19. Skirt with Tassels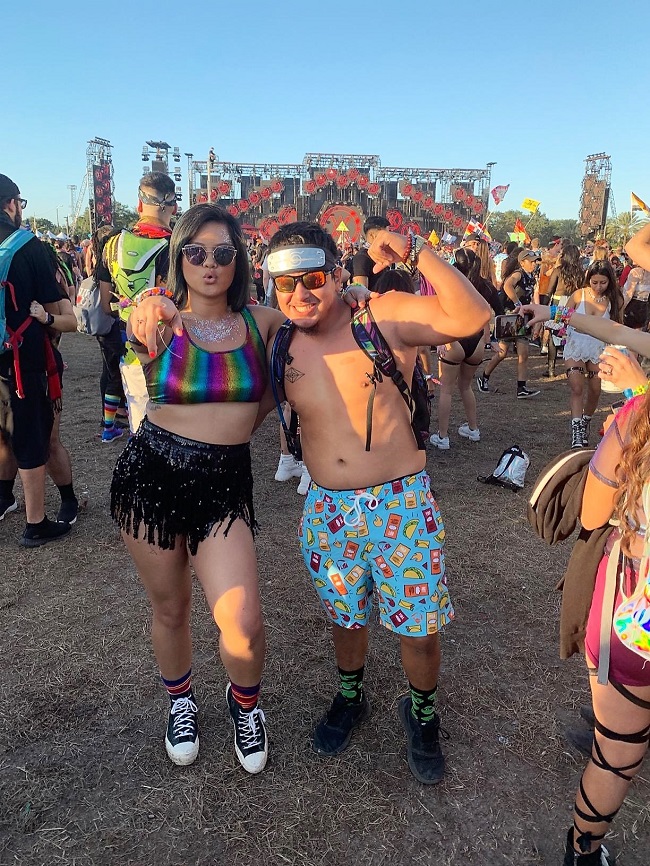 20. Cute Sequin Silver Skirt
21. 2-Piece Tie-Dye
22. Sparkly Pink 2-Piece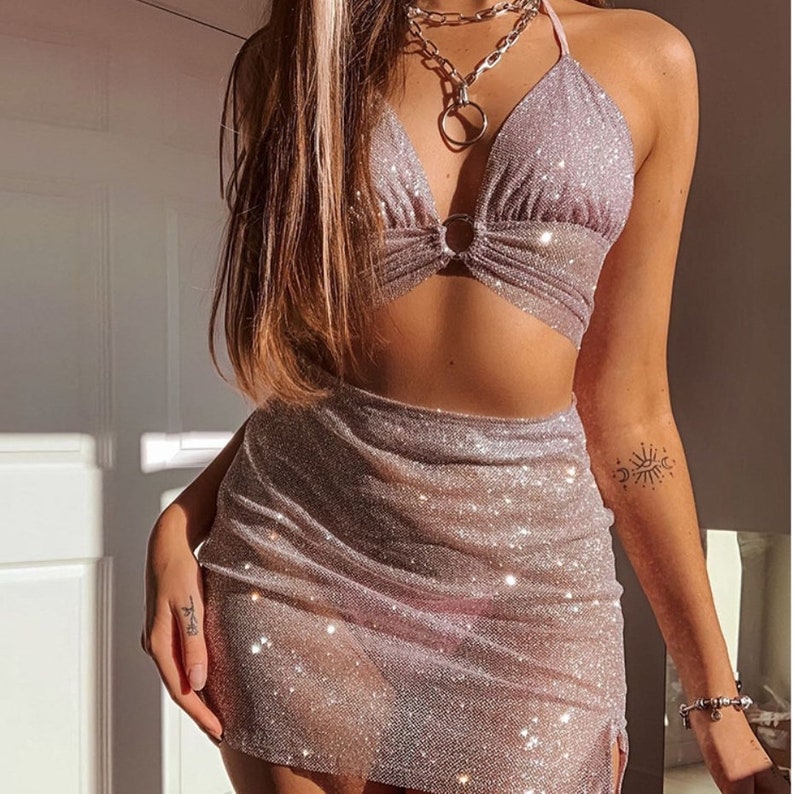 23. All Neon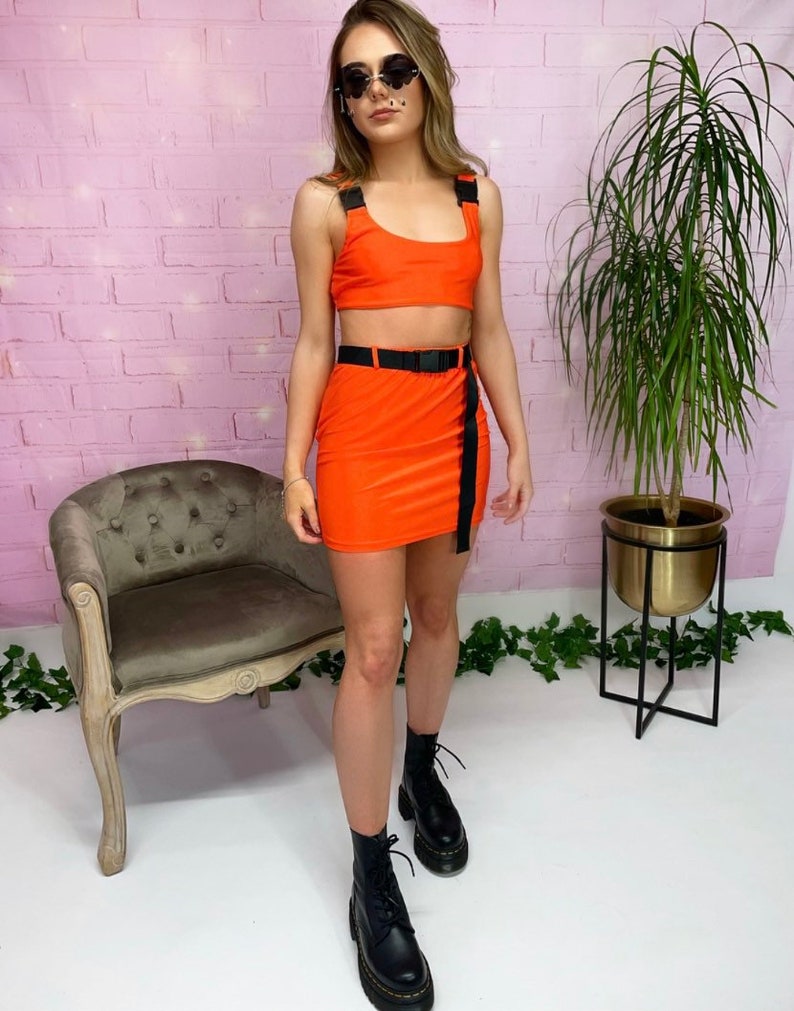 24. Criss Cross Bodysuit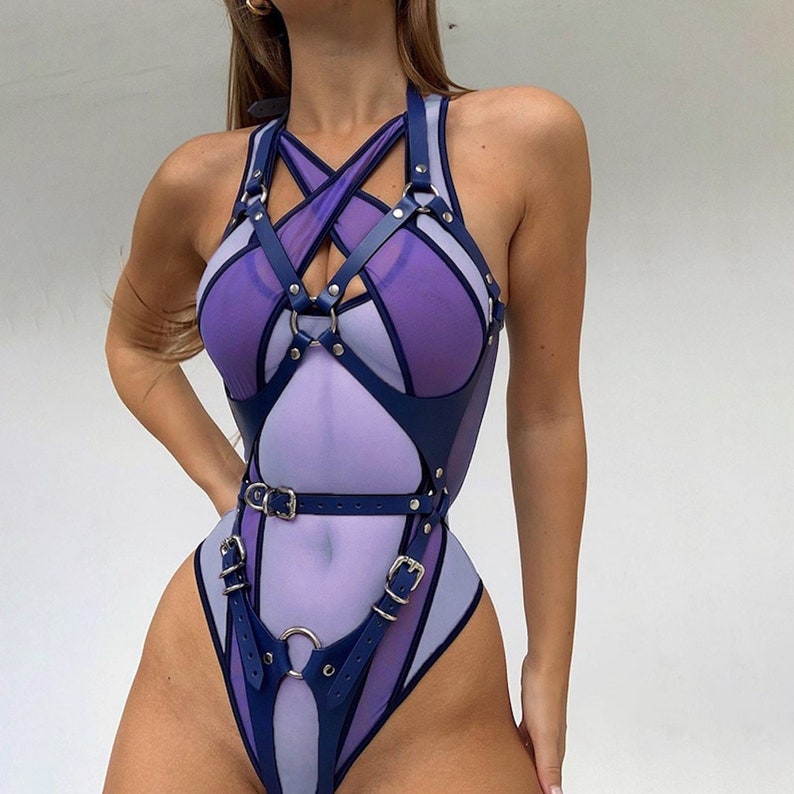 25. Sexy Backless Halter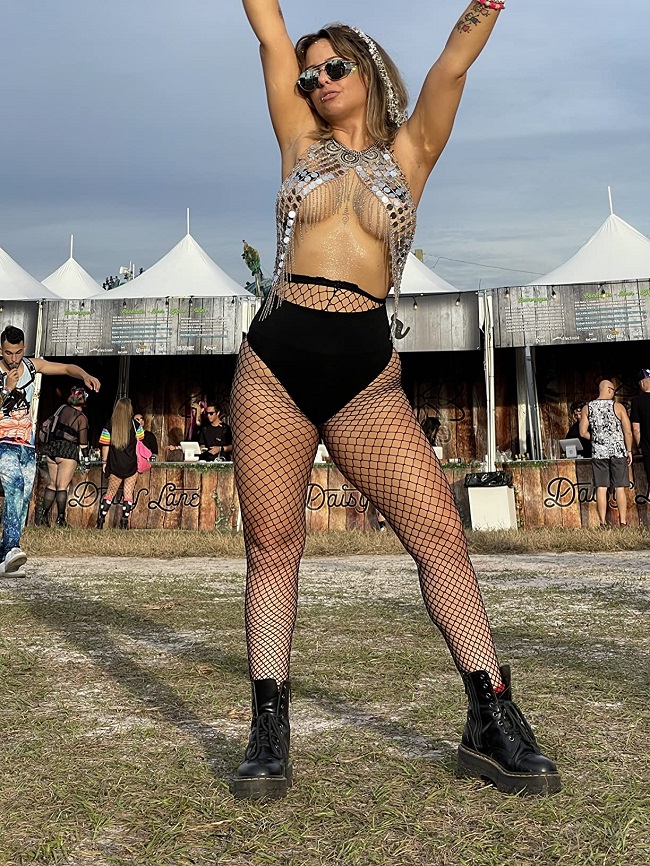 26. Mirror Dress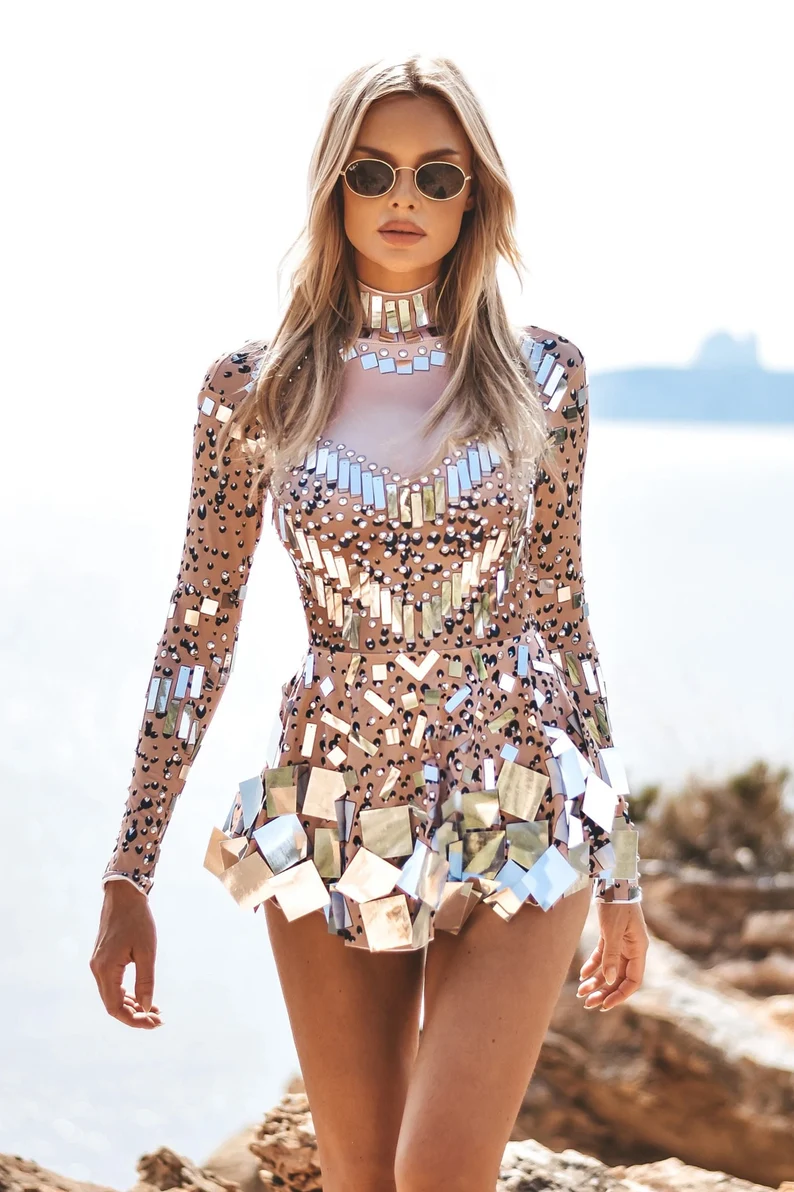 This mirror bodysuit/festival outfit is so unique and sexy!
27. Crystal Bodysuit
You will LOVE this bodysuit. Women say this rave festival outfit is beautiful, amazing, and just as pictured!
Rave Festival Accessories
Rave outfits call for glow-in-the-dark accessories, glitter, and fishnet tights.
Where to Buy Clothes for a Rave
Want to find more rave festival clothes and outfits?
Below are the best places to buy clothes for a rave.
1. Amazon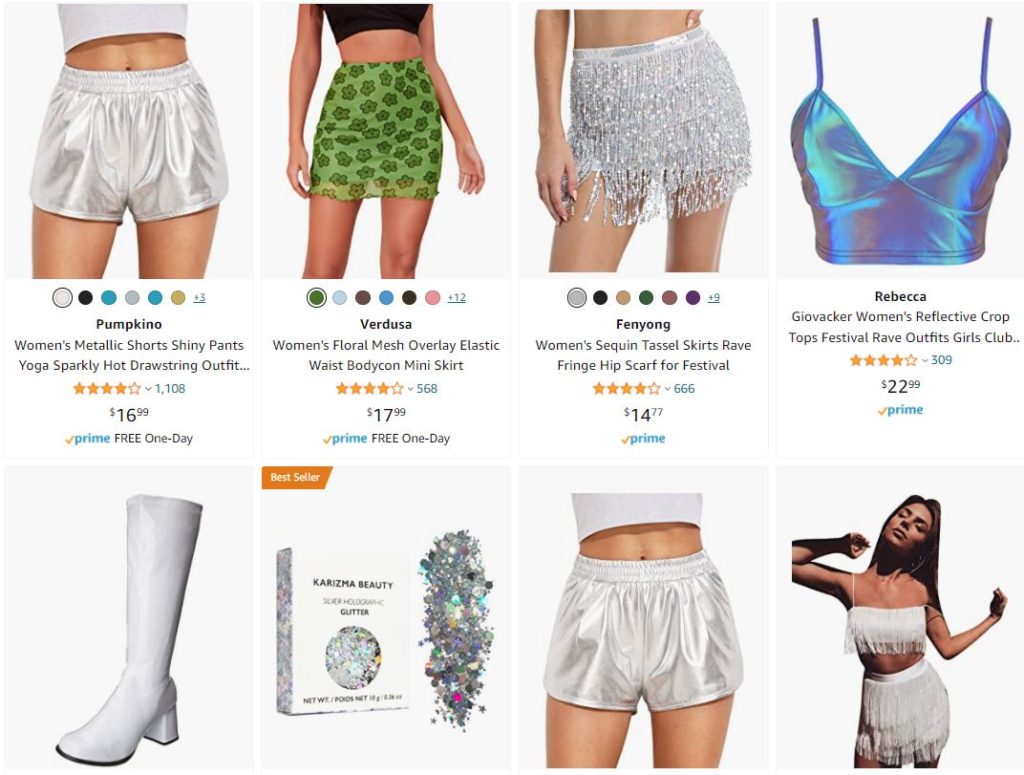 Shop Rave Festival Clothes on Amazon
2. SHEIN

SHEIN is always great for buying cheap costumes and outfits. SHEIN also sells cute plus-size rave clothes.
3. Etsy
Etsy has unique and creative rave festival outfits.
Etsy also has rave festival accessories like light-up nipple covers. 😳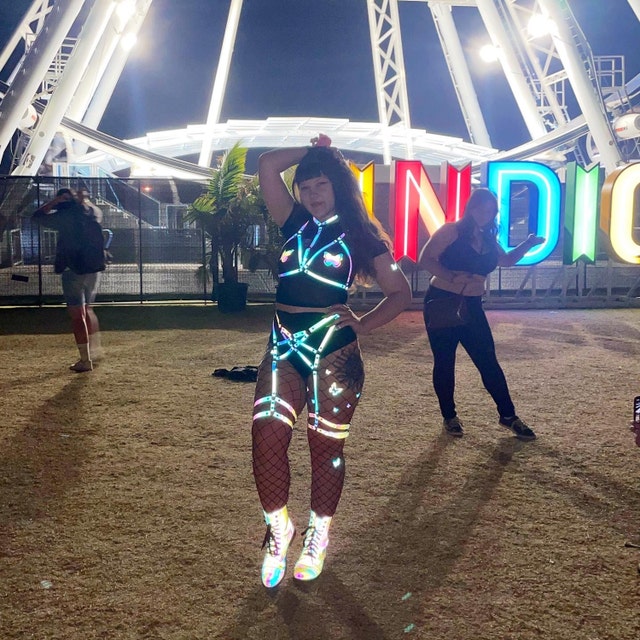 Rave Festival FAQs
Below are a few FAQs about rave festival outfits and raves.
What is a Kandi?
A Kandi is a beaded bracelet that many women wear at music festivals and rave festivals. Kandi bracelets are kind of like those beaded bracelets that you probably made at summer camp as a kid. 😊
If you want to wear a kandi bracelet with your rave festival outfit, you can buy a kandi bracelet kid on Amazon. Make matching bracelets for your friends too!
What is the dress code for a rave?
There is no dress code for a rave! Cover your private parts and you are good to go. 😉
What should a girl wear to a rave?
Many girls wear bootie shorts, mesh pants, and sequined skirts with tassels to a rave.
For the top, many women wear crop tops, sequin crop tops, shimmery crop tops, and bikini tops.
Many girls also accessorize a LOT for a rave. You'll want to wear colorful sunglasses, sequins and glitter, and combat boots. Fishnet tights are also appropriate and common.
More Party Outfits for Women
Country Music Festival Outfits for Women
Summer Outfits with Fedora Hats
Connect with Very Easy Makeup
I'd love to connect with you!
Follow Very Easy Makeup on Facebook to get notified of new beauty, makeup, and fashion posts!
Please subscribe to the Very Easy Makeup YouTube channel. You'll find how-to tutorials for very easy makeup and bleaching hair blonde at home.
Sign up for the Very Easy Makeup Newsletter.