Find the #1 Best Monokini Swimsuit (and It's on Amazon!)
This post may contain affiliate links, which means I may earn a commission if you decide to make a purchase through our links, at no cost to you. You may view the disclosure here.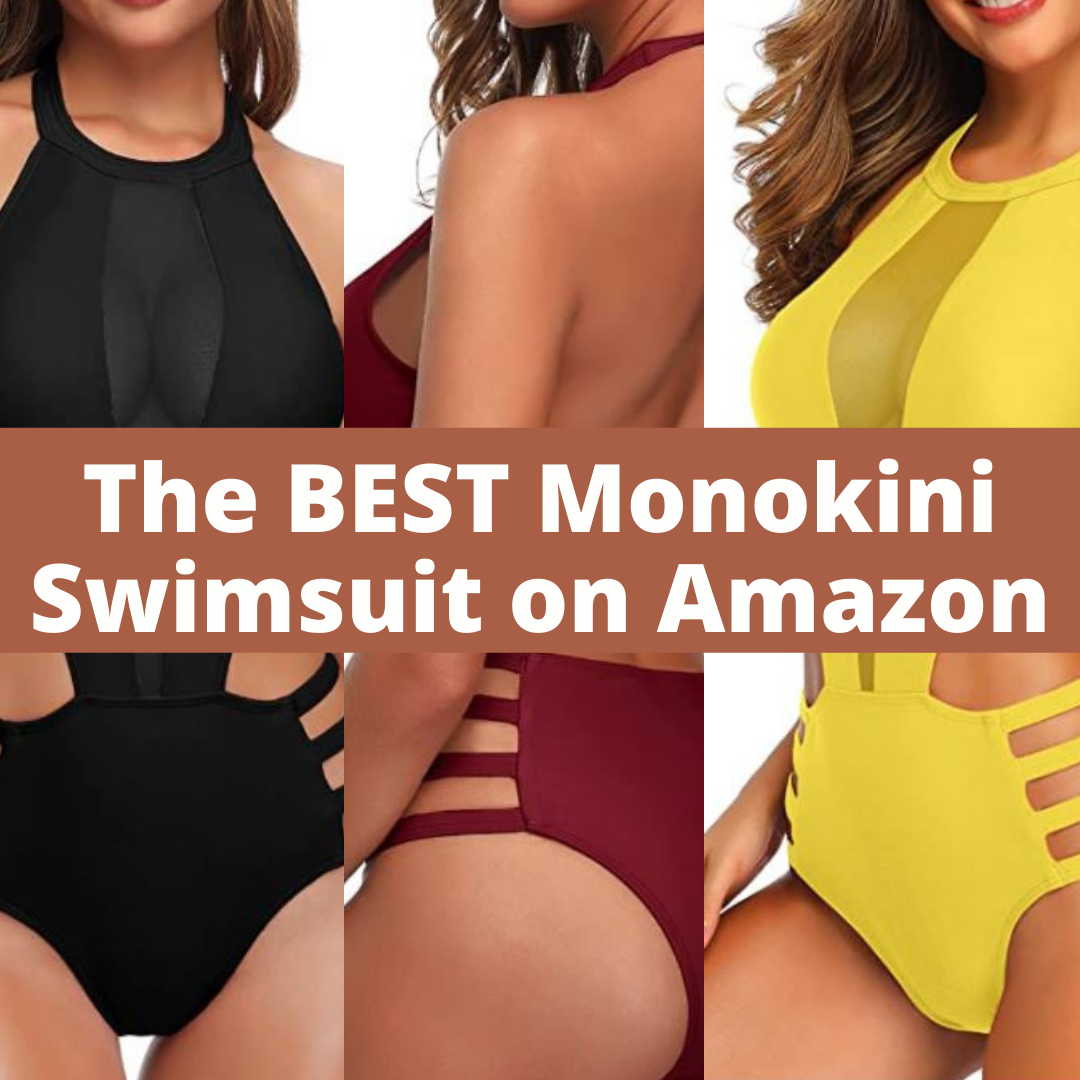 Best Monokini Swimsuit on Amazon
The Tempt Me monokini swimsuit on Amazon is a FAN favorite.
Literally…every woman seems to love this one-piece, cutout, mesh monokini.
But why?
Continue reading to find out why the Tempt Me monokini swimsuit is the BEST monokini swimsuit on Amazon for summer.
This post may contain affiliate links. View the disclosure here.
10 Reasons LOVE the Tempt Me Monokini Swimsuit on Amazon
What's not to love? Here are the top 10 reasons this is the best monokini swimsuit on Amazon.
1. It's the Best Monokini for Large Busts
This monokini is LOVED by women with large busts.
One woman said, "I'm 5ft, 137lbs, 34ddd(in Victoria's Secret bra sizing). I ordered the medium and it fits perfectly, not too tight or too loose in any areas." – Randi-O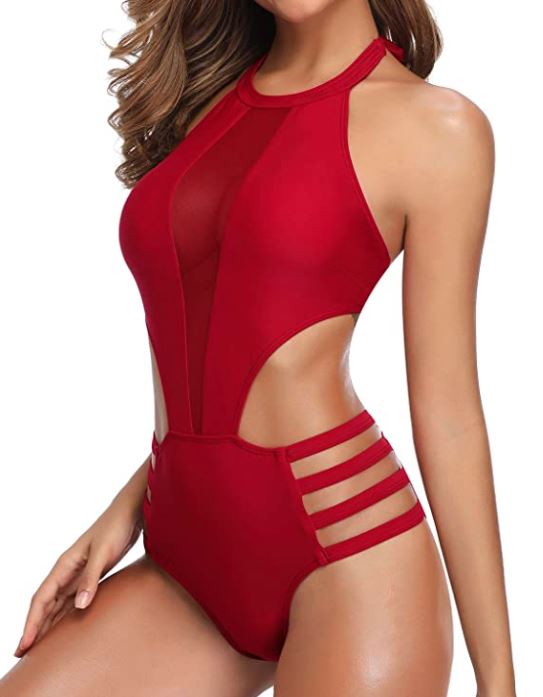 2. It's a GREAT Monokini for Plus Size
Women who are size 16 love this swimsuit. If you are a size 2x or 16 this swimsuit will look flattering!
3. The Tempt Me Monokini is JUST Modest Enough
The Tempt Me swimsuit has a high waist and shows off your booty, but it still offers enough coverage that you won't feel naked!
This is one of the best Brazilian cut monokini swimsuits. Can you say "HELLO!" legs?! 😊
4. The Monokini Looks AMAZING in White
What can I say? This monokini looks great in white. It actually looks good and isn't see through!
5. The Tempt Me Monokini Comes in Black for a Classic Look
The Tempt Me Monokini looks so pretty and sophisticated in black, yet sexy too.
6. The Tempt Me Monokini Comes in More than 15 Colors Online
Note a fan of white or black?
You have more options! Including red, yellow, purple, and hot pink.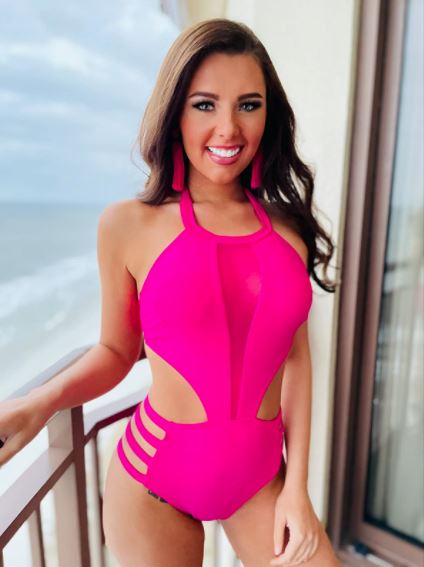 7. The Monokini Swimsuit Has Mesh
You need just the right amount of mesh to add modesty and sexiness. This monokini has that!
8. Plunging Neckline? You Got That Too
Show off the girls if you want! The Tempt Me monokini has a plunging neckline for added sexiness.
The mesh over the center adds modesty.
9. It's a Cheap Monokini
I hate to use the word cheap…but it's true! The Tempt Me one piece mesh monokini is under $35 online on Amazon.
10. The Monokini Actually Looks Good
This is subjective, but the Tempt Me monokini ACTUALLY looks good on women.
Check out the reviews and images on Amazon. You'll see for yourself!
Summary of 10 Reasons to LOVE the Tempt Me Monokini Swimsuit on Amazon
It's Great for Large Busts
It's a GREAT for Plus Size
It's JUST Modest Enough
It Looks AMAZING in White
It is Sexy in White
It Comes in More than 15 Colors Online
It Has Mesh
It Has a Sexy Plunging Neckline
It's Cheap
It Actually Looks Good
What Women Say About the Tempt Me Monokini Swimsuit
Curious to know what women have to say about this top-selling monokini?
Here are just a few of the top adjectives women use to describe the Tempt Me monokini.
1. Sexy
"It is very sexy but VERY BEAUTIFUL. My husband loves it. I get a lot compliments from others." – Trish
2. Flattering
"The swimsuit was extremely flattering and comfortable. Great quality and thickness especially in the tummy area." – Amazon Customer
3. Covers Tummy
"This bathing suite helps cover my mom belly and stretch marks. I haven't felt this good in a bathing suite since having my baby! The bathing suite is a nice thick material and very flattering for curves! I will definitely be getting more in other colors!" – Jahauna
4. Great for Busty Women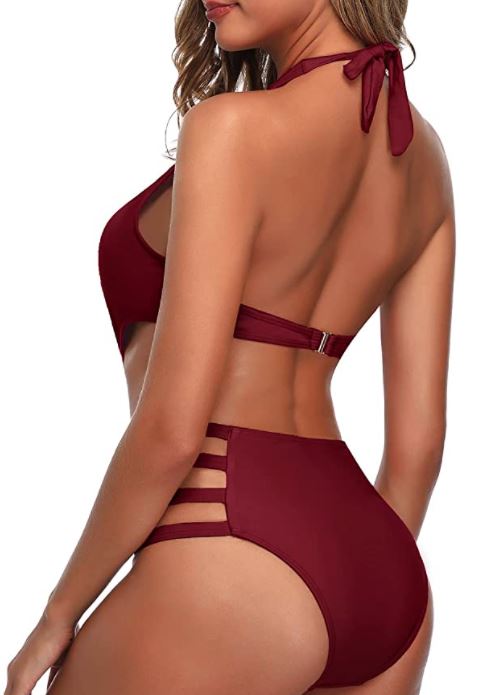 "It's a great price and I highly recommend it! I'm 5'3 125 lbs and 34DD. I bought a medium." – Mbsage
5. Excellent Quality
"I am so pleased with this purchase, the bathing suit is excellent quality for the price I paid." – Kobe a
6. Bright Colors
"Fit and quality are top notch!!! Really came above my expectations. The blue is so vivid and the fit is as expected." – Tinkerbell
More Swimsuit Guides
Best Monokini Swimsuits on Amazon
Sexiest Beach Sarongs (on Amazon!)
Connect with Very Easy Makeup
I'd love to connect with you!
Follow Very Easy Makeup on Facebook to get notified of new beauty, makeup, and fashion posts!
Please subscribe to the Very Easy Makeup YouTube channel. You'll find how-to tutorials for very easy makeup and bleaching hair blonde at home.
Sign up for the Very Easy Makeup Newsletter.