17 Best Places to Buy Affordable Business Casual Clothes
This post may contain affiliate links, which means I may earn a commission if you decide to make a purchase through our links, at no cost to you. You may view the disclosure here.

Affordable Business Casual Clothes
Does your work have a business casual work environment?
A business casual dress code means no need to wear suits or black work outfits.
You can probably get away with jeans and sneakers too for a cute business casual outfit, but you still need to look nice.
If you aren't sure where to buy affordable business casual clothes for work, check out my favorite places to shop for affordable business casual clothes below.
This post contains affiliate links. View the disclosure here.
17 Best Stores for Business Casual Work Clothes
P.S. Is your work a little bit more formal?
If YES, then you may want to check out my go-to places for business professional work clothes.
1. Amazon
Perfect for finding business casual work clothes, especially plus-size business casual outfits.
Search for clothes by Calvin Klein, Grace Karin, Vfshow, and HOMEYEE.
Amazon also has lots of cute work dresses with pockets!
No matter what kind of clothes you need for work, Amazon certainly has it.
RELATED:
2. Ann Taylor Loft
Ann Taylor Loft is GREAT for more casual dresses for work. It's a really great place for teachers to find work clothes too.
Perfect for teachers, casual shirts, and comfy dresses.
3. Target
Target always has cute clothes, including great finds for casual work clothes.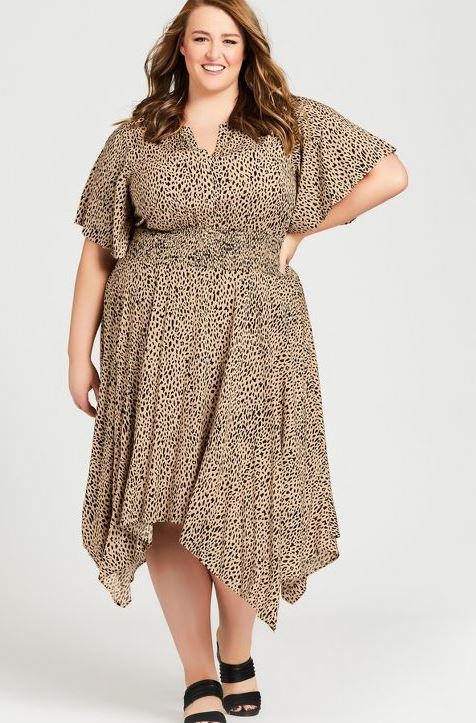 4. Ann Taylor
Dressier than Ann Taylor Loft. Perfect for pants and blouses.

5. Kohl's
Kohl's is great for finding cute dresses for work and pants for curvy women.
6. Express
Express is perfect for business casual or professional work clothes, especially for women in their 20s.
7. The Limited
The Limited is an often-forgotten place to shop for work clothes!
The Limited no longer has physical stores, but you can shop for clothes from The Limited online.
The Limited also sells LOTS of GREAT plus-size business casual work clothes for women.
8. The Banana Republic
Perfect for cute and pretty work clothes.
8. J. Crew
Perfect for finding basic t-shirts and colorful dresses for work.
10. Zara
Perfect for finding black, white, and tan business casual basics.
11. Macy's
Usually has a great selection of blouses and skirts from a variety of brands.
11. Ross
Great for finding cheap dresses for work. You'll often find dresses by brands like Calvin Klein and Tahari.
12. Marshalls
Great for finding business casual pants and business casual blouses and tops for spring.
13. TJ Maxx
Great for finding cheap blazers for work and dresses too. TJ Maxx doesn't usually have many work skirts, but they do sell good work totes.
14. Nordstrom Rack
You will be surprised by what you can find at Nordstrom Rack. You have to dig, but they often have good business casual clothes.
15. J. Crew Factory Outlets
J. Crew is great for knit sweaters, floral dresses, simple tank tops for layering, and fun jewelry.
16. H&M
H&M is perfect if you want a statement piece of clothing for work, but don't want to spend a lot of money.
Affordable work clothes from H&M don't always last a long time and may not be trendy next season, so keep that in mind when shopping.
17. Thrift Stores
If you ever want a simple, black work jacket – check out your local thrift store! I've found the best black jackets by brands like Nine West at my local thrift store for less than $15.
Shopping Tip: If you live in the Northeast, check out Savers. Basically, ALL of my work jackets and dresses are from the Savers stores in Rhode Island. It's my favorite place to go thrift store shopping.
More Fashion Guides for Work
Liked this article with tips on where to buy affordable business clothes for work?
You may want to check out these related articles too!
Business Casual Outfits on Amazon
Business Professional Outfits on Amazon
The Best Professional Shoes for Work