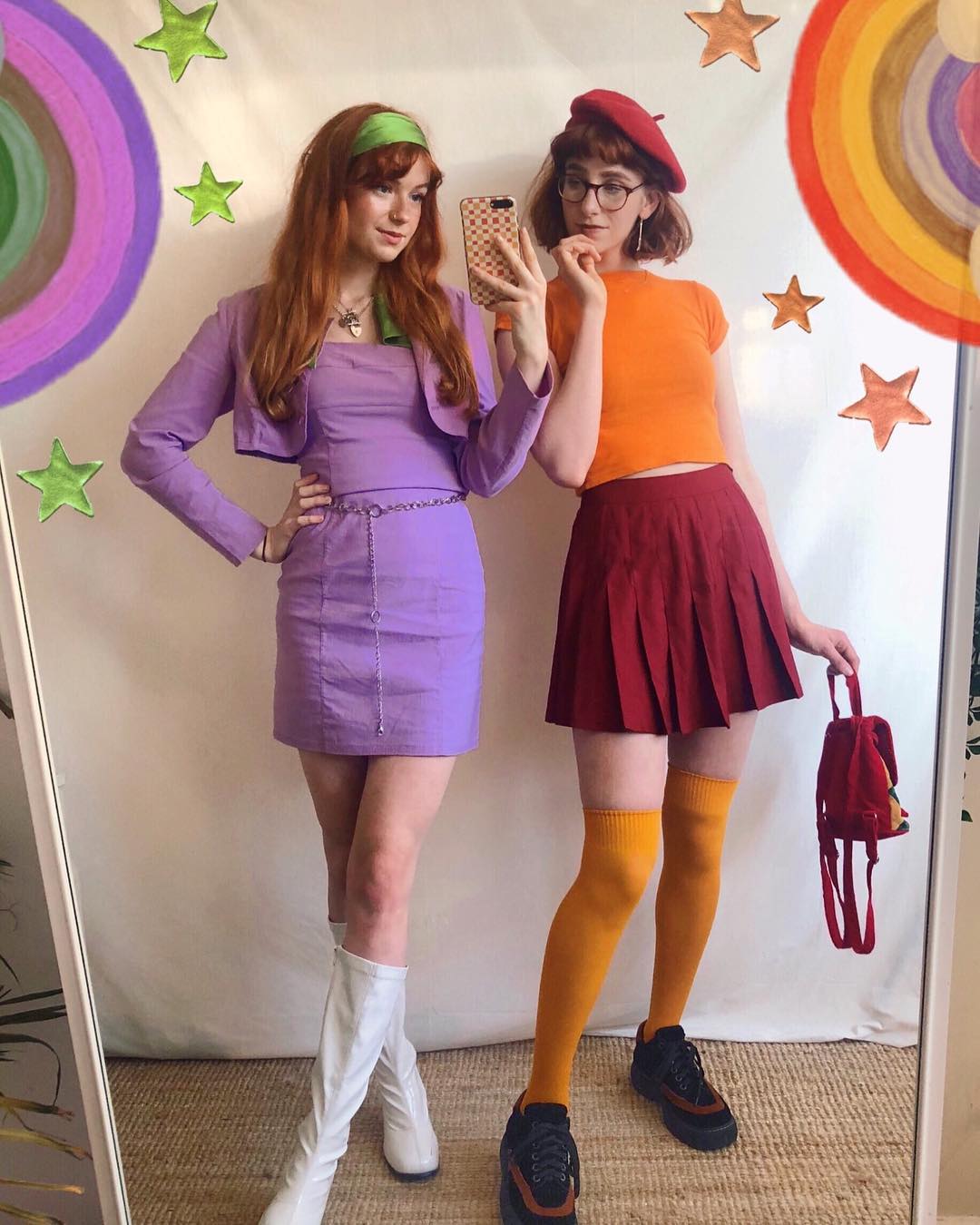 DIY Velma Costume
Who doesn't love Velma from Scooby Doo? She's smart, honest, and pretty cute in a nerdy way!
If you want to dress up as Velma for cosplay or Halloween, here is EXACTLY what you need for an easy DIY Velma costume.
What You Need for an Easy DIY Velma Costume
Here's what to buy on Amazon for a DIY Velma costume.
1. Orange Turtleneck for Velma Halloween Costume
2. Knee High Orange Socks
3. Red Skater Skirt for Velma DIY Costume
Alternative Red Skirt with Pleats for Velma Costume:
4. Glasses
5. Magnifying Glass
6. Cute Red Backpack
7. Red Close Toe Heels with Strap
Plus Size Velma DIY Costume
Want a DIY Velma costume in a larger size? Check out these clothes for a plus size Velma DIY costume.
1. Orange Turtleneck for Velma Costume – Plus Size and 3XL-Large
This orange turtleneck comes in sizes up to 3X-Large.
2. Skirt for Plus Size Velma DIY Costume
These two skirts come in sizes XX-Large on Amazon.
More Articles by Very Easy Makeup
Liked this article with tips on how to do your own DIY Velma costume? Check out these related articles too!
Connect with Very Easy Makeup
I'd love to connect with you!
Follow Very Easy Makeup on Facebook to get notified of new beauty, makeup, and fashion posts!
Please subscribe to the Very Easy Makeup YouTube channel. You'll find how-to tutorials for very easy makeup and bleaching hair blonde at home.
Sign up for the Very Easy Makeup Newsletter.
This post contains affiliate links. View the disclosure here.