51 Cute College Girl Group Halloween Costumes 
This post may contain affiliate links, which means I may earn a commission if you decide to make a purchase through our links, at no cost to you. You may view the disclosure here.
Are you looking for easy, fun, and cute group Halloween costumes for college?
Check out these fun, sexy, and cute group Halloween costumes for college.
This ultimate guide with cute and easy college girl group Halloween costumes includes:
DIY costumes for college students
Group Halloween costumes for college
College girl group Halloween costumes
Cute Group Halloween Costume Ideas for College Girls
Cute group Halloween costumes for college include:
White Claw Girls Fun Halloween Costume for College
Baywatch Babes Group Halloween Costume
Spice Girls Costume Ideas for Groups of 5
A Royal Flush for Groups of 5
The Girls and Guys from Grease for Group Halloween Costumes
Mario Brothers Halloween Costumes for Large Groups
1. White Claw Girls– Super Easy DIY Halloween Costume Idea for Groups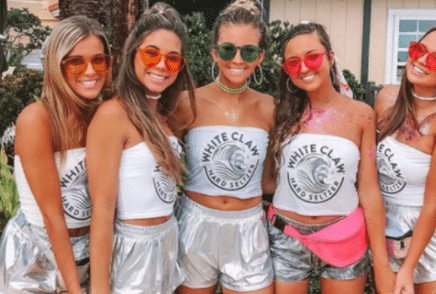 Dressing up as White Claw Girls is such an easy DIY costume idea for groups.
Copy This Cute Group Halloween Costume Idea for College
2. Baywatch Babes – Fun 80s Group Halloween Costume Idea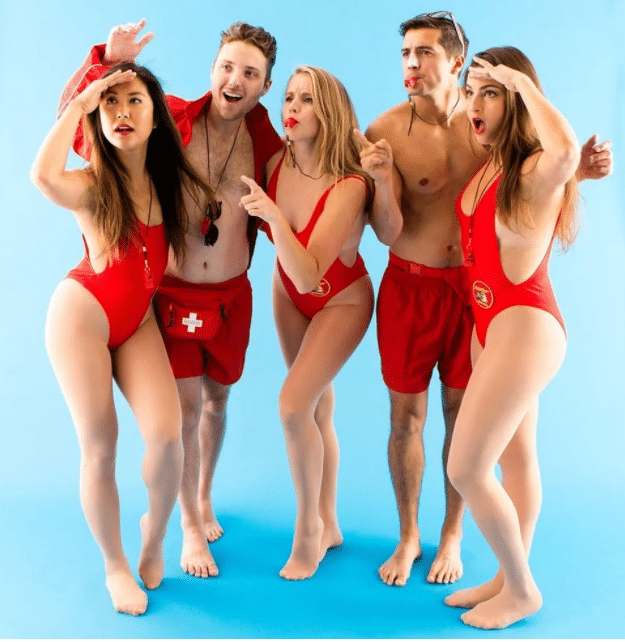 Copy this Easy and Cute Halloween Group Costume for College Guys and Girls
3. Spice Girls – Fun Halloween Costume Idea for College Groups of 5

Baby Spice Halloween Costume
Sporty Spice from Spice Girls Costume for Halloween
Scary Spice Halloween Costume
Ginger Spice Halloween Costume
Posh Spice from Spice Girls Outfit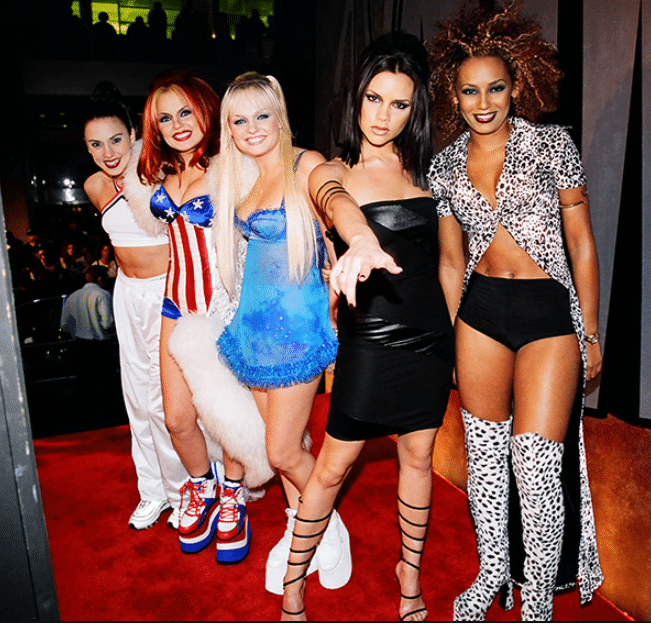 4. Royal Flush DIY Cute Halloween Costume Idea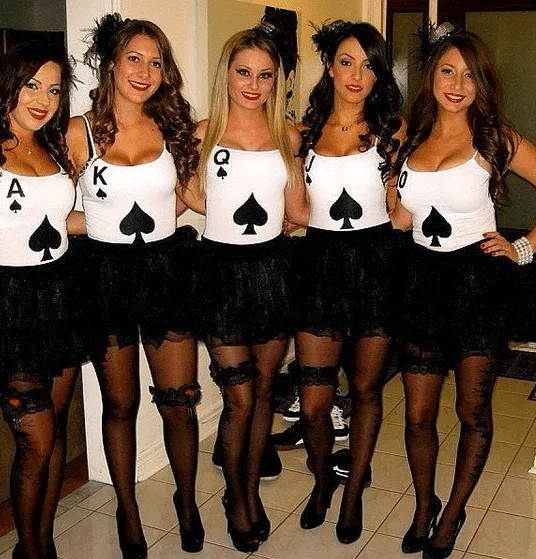 Get These Sexy Group Halloween Costumes for College Students
5. Girls from Grease – Fun and Cute Halloween Costume Idea for Groups of Guys and Girls
Get These Grease Halloween Costumes for College Students (Guys and Girls!)
6. Fruit Salad
Get These Cute Group Halloween Costumes for College Students
7. Mario Brothers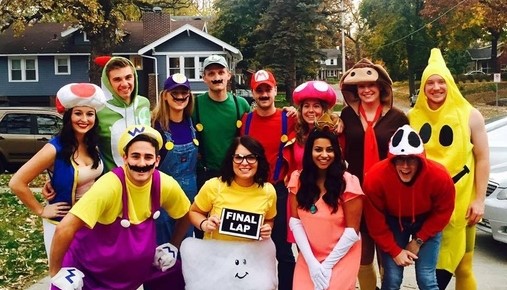 Get These Group Halloween Costumes for College Students (More Mario Brothers Costumes on Amazon!)
8. Disney Princesses
9. Girls from Clueless
10. Ninja Warriors
11. Hooters Girls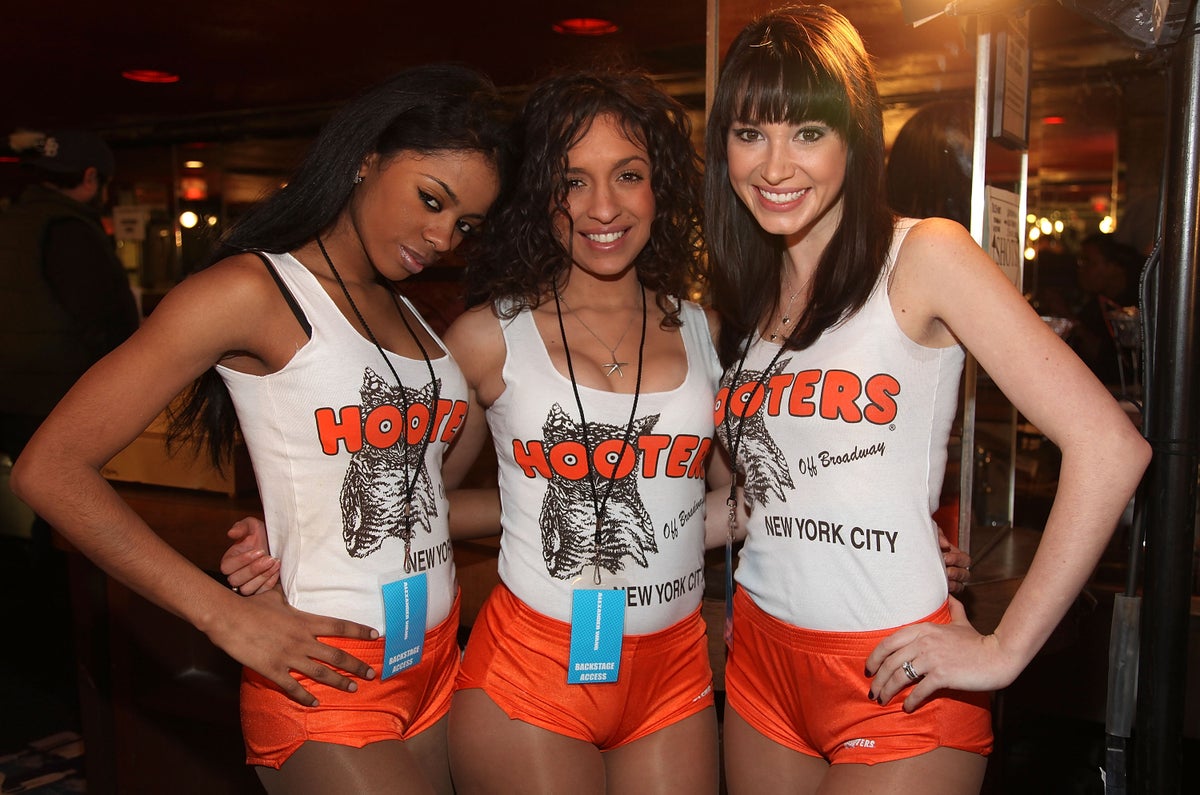 Hooters Girls for Group College Halloween Costumes
12. Cops and Robbers
13. Tooth Ferries
14. Party Animals
15. Barbies
16. Cowgirls Gone Wild
17. Mermaids Under the Sea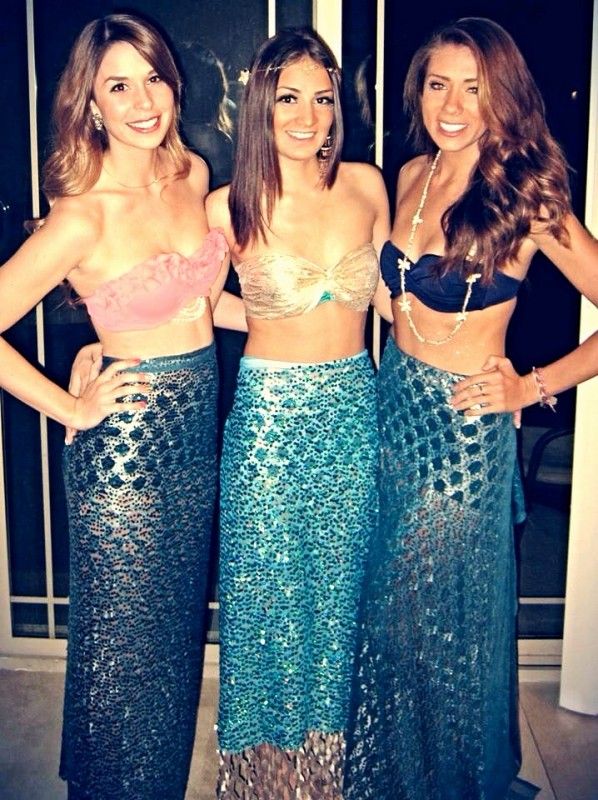 18. Victoria's Secret Angels
These Victoria's Secret angel costumes for college girls are so cute!
All you need are pink kimonos (buy here on Amazon) and sheer tights with sparkles (available here on Amazon). Pair with black heels and glitter makeup!
19. Hot & Smart School Girls in College
20. Girl Scouts with Cookies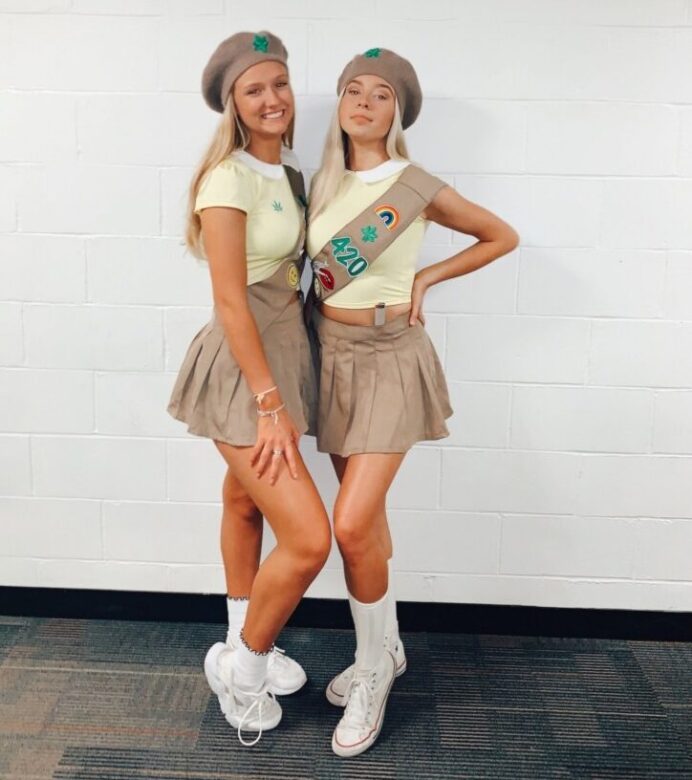 21. Hippies from the 70s
22. Boxers
Dressing up as boxers are cute and sexy college girl group costumes! All you need is a black sports bra (like this Nike sports bra on Amazon) and a light pink robe (available here on Amazon).
23. Cheerleaders
24. Greek Goddesses
25. Cute Babies
26. Mummies
27. Ninja Turtles
28. Tequila, Salt, and Lime
29. Party Pinatas
30. Dalmatians
31. Cowgirls – Easy DIY College Halloween Costume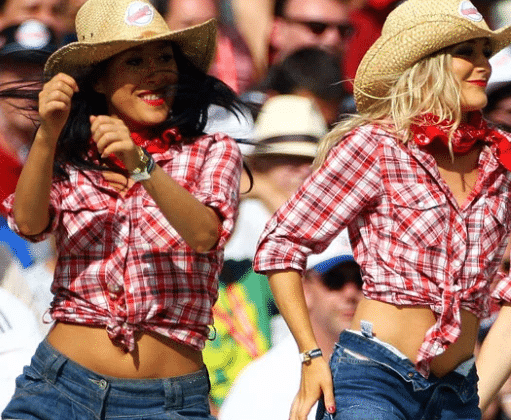 Get These Cute Halloween Costumes for College Students
32. 3 Blind Mice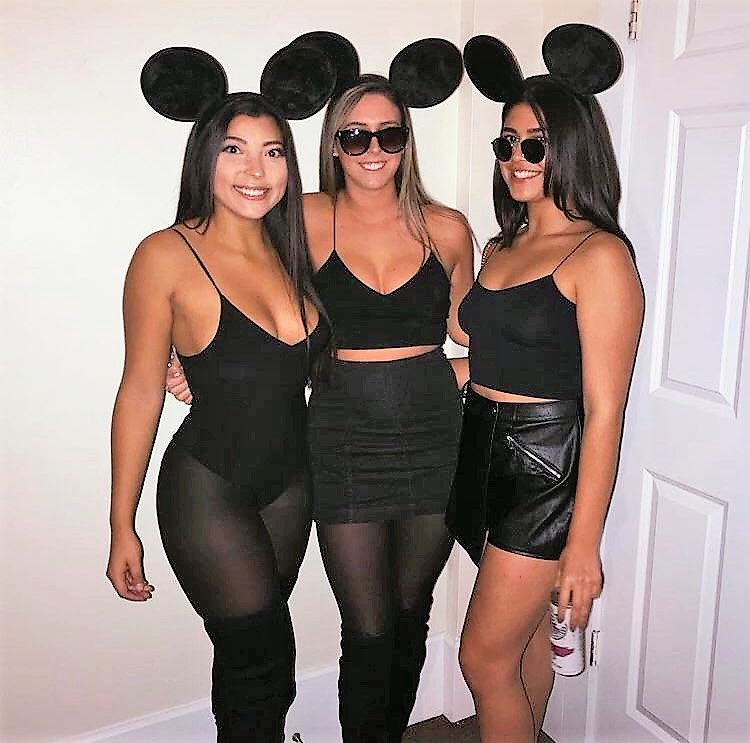 Get These Cute DIY Halloween Costumes for Groups in College
33. Sailors for Group College Costumes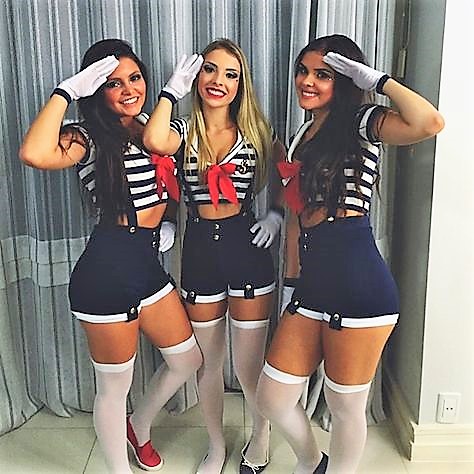 Get These Easy DIY College Halloween Costumes
34. Leopards for College Girl Group Costumes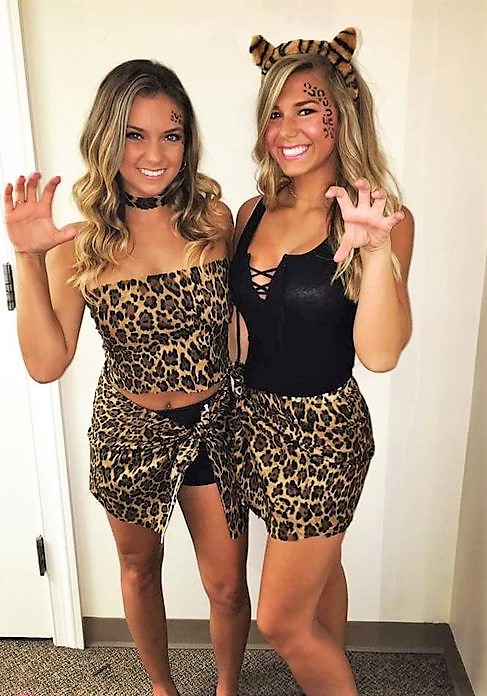 Get this DIY Halloween Costume Idea for Groups of College Students
35. Sexy Swat Team Costumes for College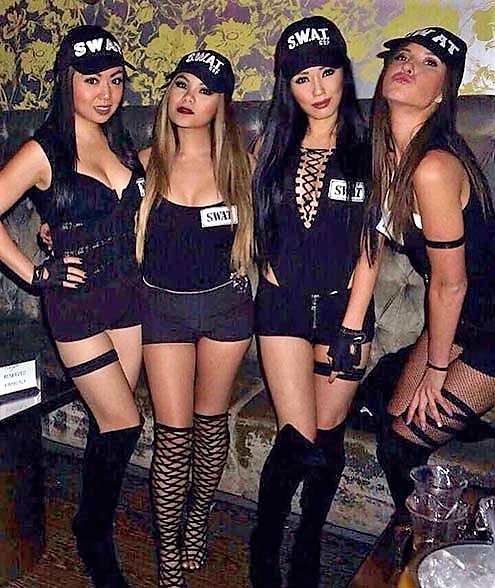 Get These Sexy Group Halloween Costumes
36. Devils and Angels Group College Costume Idea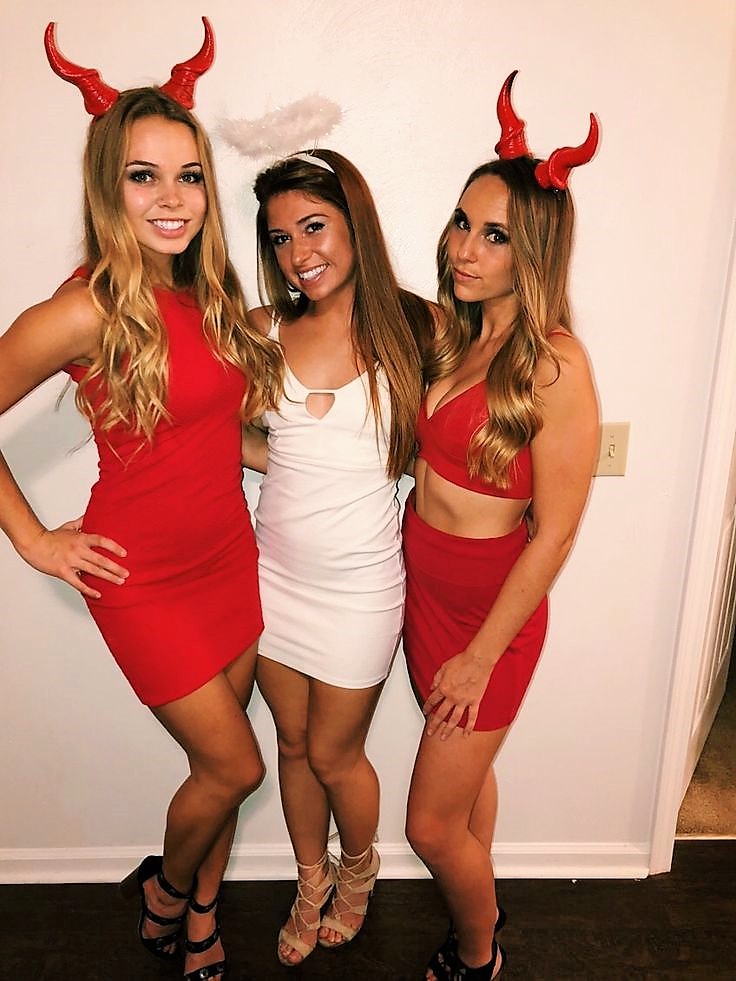 Sexy Costumes for Groups of College Girls for Halloween: Angel DIY Costume
Devil DIY Costume
37. Cute Unicorns for College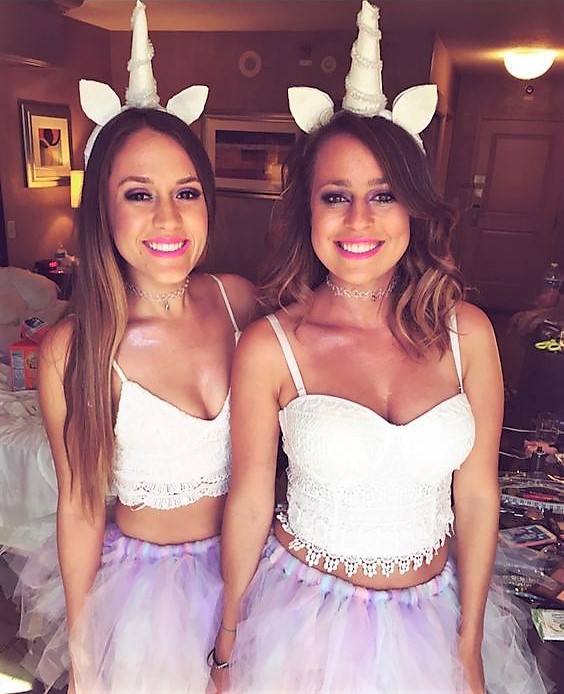 Group Unicorn Halloween Costumes for College on Amazon
Unicorn Headbands for Easy DIY Unicorn Costumes for College:
38. Cave Girls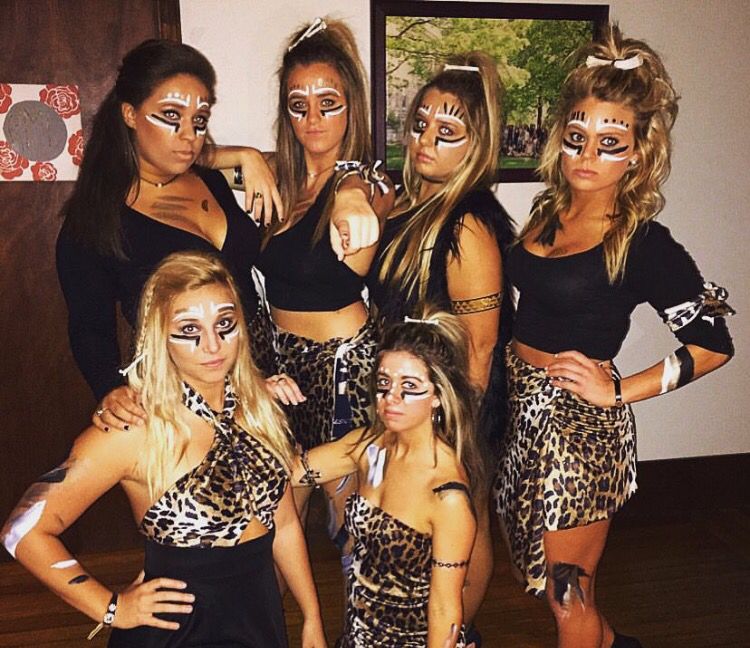 Dress up as Cave Girls for Halloween
39. Cute Space Aliens for Halloween
Dress Up as Space Aliens for College Halloween Parties
40. Pink Modern Mermaids
Dress Up as Sexy Mermaids for College Parties
41. Harley Davidson Biker Girls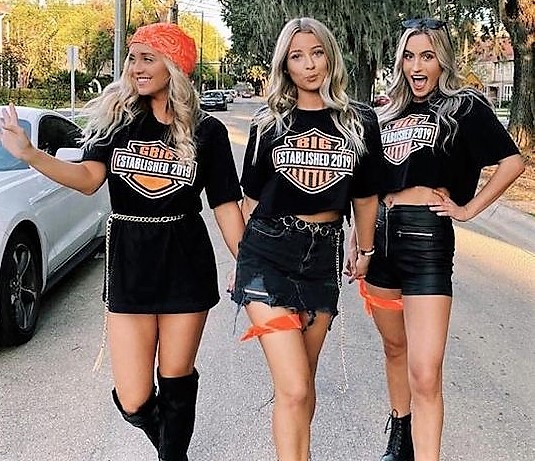 Get these Biker Girl Costumes
42. Disney Princesses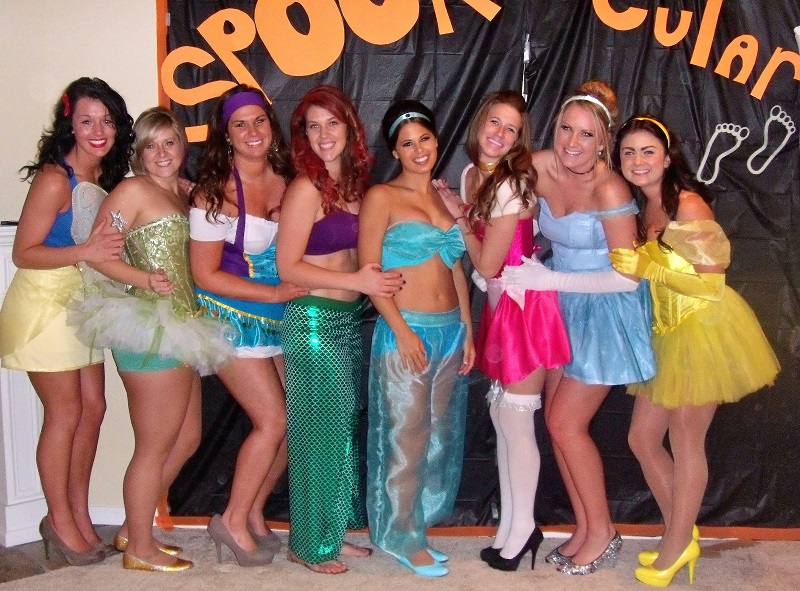 Learn where to buy these Disney princess costumes for college here.
43. Cher, Tai, and Dionne from Cher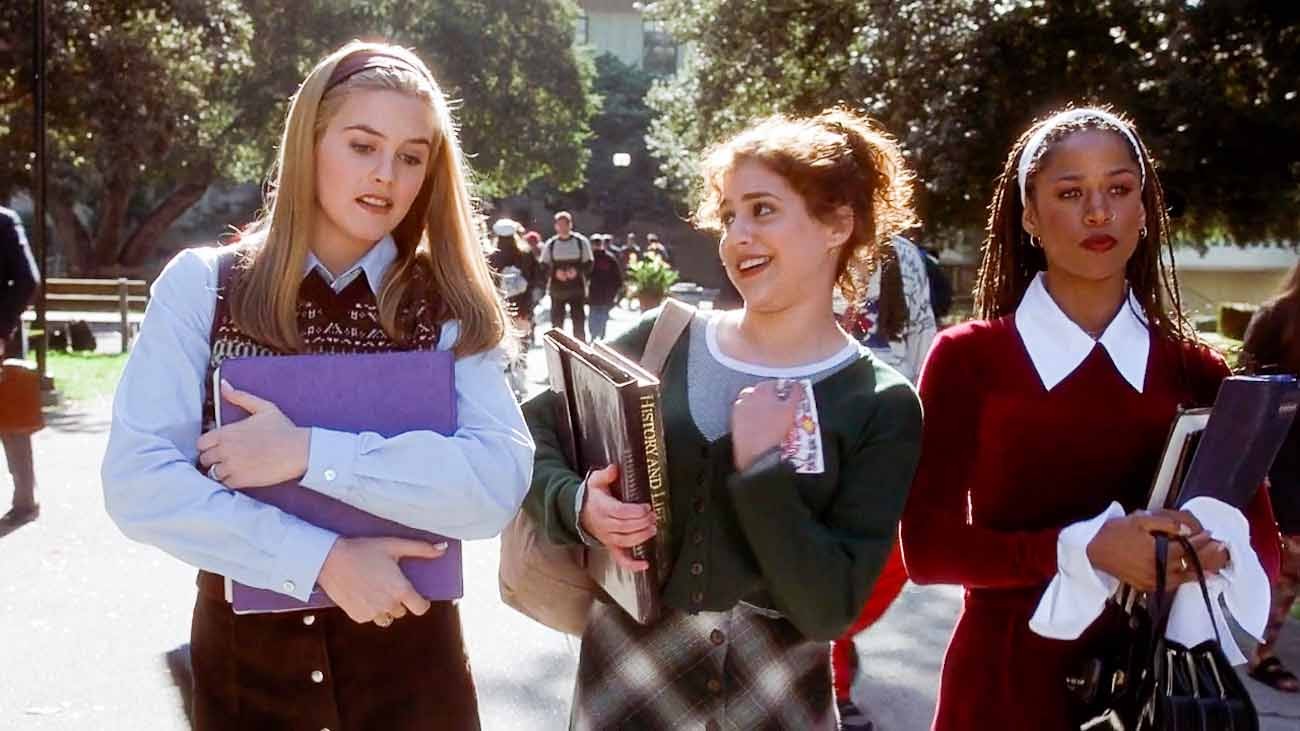 Get the Halloween costume for Dionne, the costume for Cher, and the costume for Tai.
44. Ghostbusters
45. Tennis Girls
47. Life Guards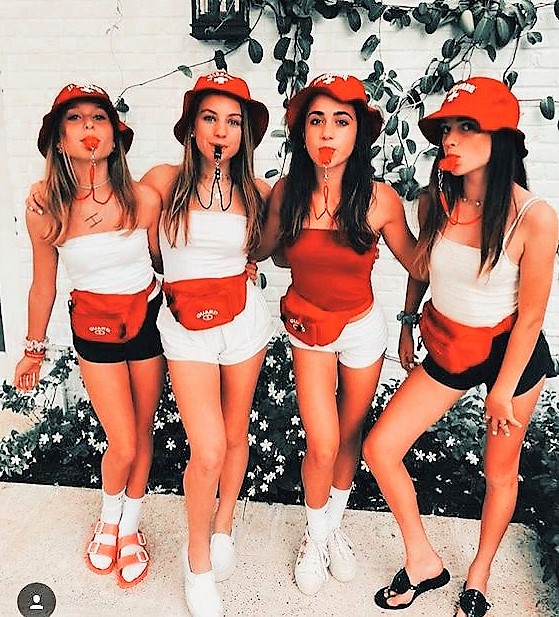 48. NASA Astronauts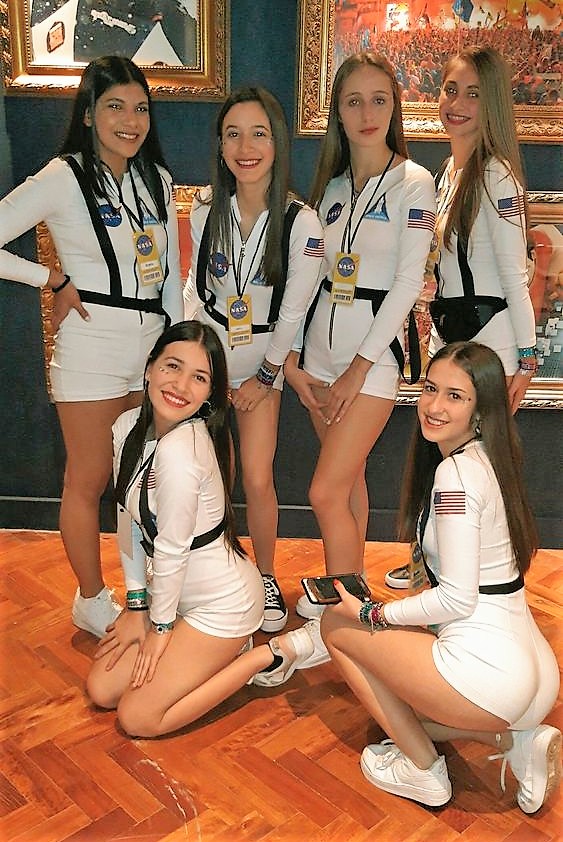 49. Great Gatsby Girls
50. Pirates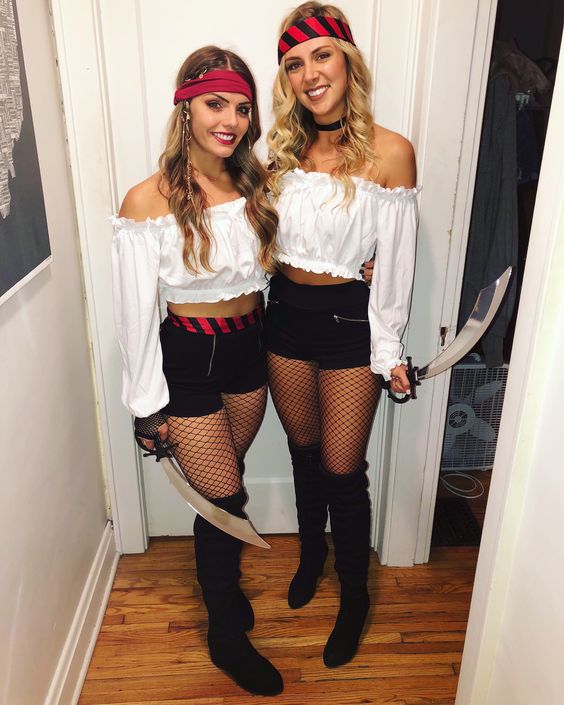 51. Finding Nemo
These Disney costumes for college girls from Finding Nemo are so cute! All you need to buy are the Finding Nemo shirts on Amazon (or just wear an orange/blue tank top) and a cute tutu skirt.
You can also buy Finding Nemo stuffed animals on Amazon. Complete your cute costumes with glitter on your face and cute makeup!
More College Halloween Costume Ideas
Best College Halloween Costumes for Couples
Hottest College Halloween Costumes
Disney Princess College Halloween Costumes
Explore All Halloween Costume Ideas
More Girl Group Costume Ideas and Guides
You may want to check out these guides from other websites too!
Female Group Halloween Costumes on Pinterest
Female Group Costumes for Halloween (from apluscostumes.com)