11 Cute 30th Birthday Photoshoot Outfit Ideas
This post may contain affiliate links, which means I may earn a commission if you decide to make a purchase through our links, at no cost to you. You may view the disclosure here.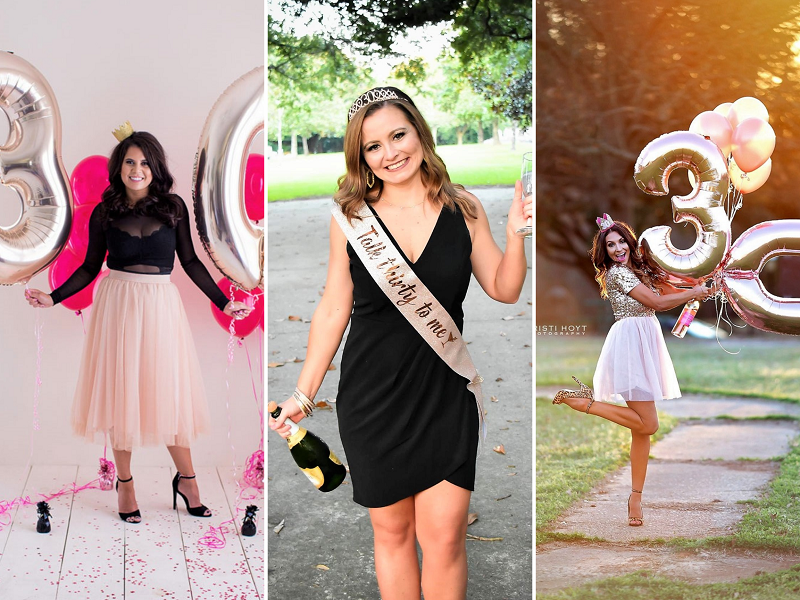 30th Birthday Photoshoot Outfit Ideas
It's your birthday! Time to PARTAY!
If you are planning a 30th birthday photoshoot, then you need a stunning birthday photoshoot outfit.
This guide includes LOTS of 30th birthday photo shoot outfit ideas.
P.S. Love black and gold? Then check out these black and gold outfits for your birthday party.
30th Birthday Photoshoot Outfit Ideas You'll Love (and Can Copy on Amazon!)
I'll continue to add more 30th birthday photoshoot outfit ideas as the year goes on. 😊
1. Black Skirt + Lace Shirt
This classy 30th birthday outfit idea is fun and flirty! This black tulle skirt on Amazon is so, so cute and perfect for any birthday photoshoot!
Get this 30th Birthday Photoshoot Outfit: Black Tulle Skirt | Lace Black Shirt
2. Pink Skirt with a Black Lace Shirt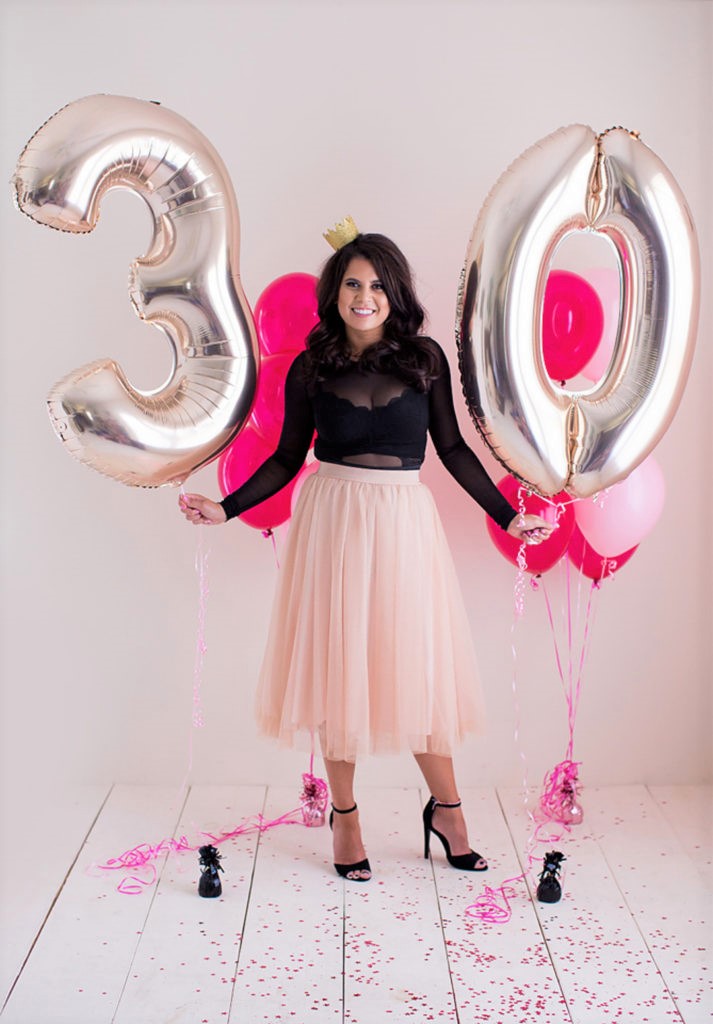 Get this 30th Birthday Photoshoot Outfit
3. Pink Skirt with White Sparkly Top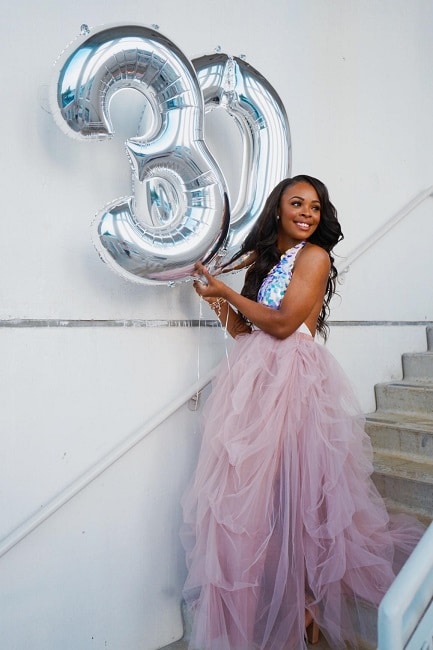 Copy this 30th Birthday Photoshoot Idea: Pink Tulle Skirt | White Sequin Top
4. Bright Red Sparkly Dress with Matching Heels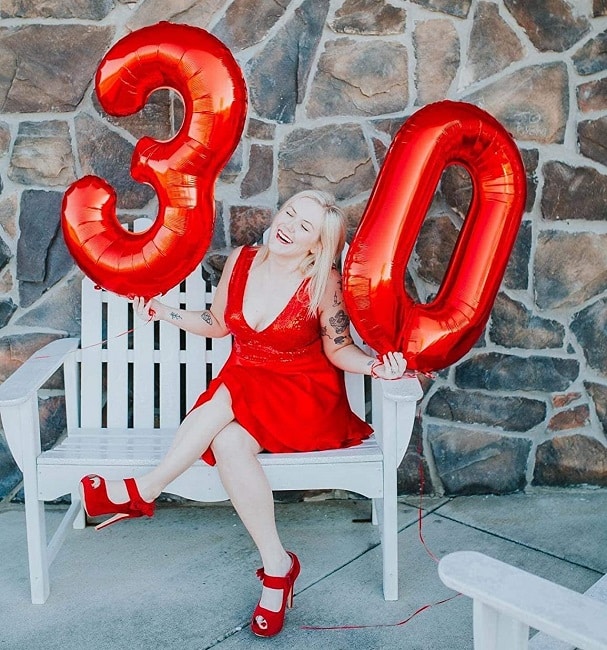 Get this Fun 30th Birthday Photoshoot Outfit: Red Sparkly Dress
5. Princess Pink Sparkly Dress and Gold Heels
Get this Cute 30th Birthday Photoshoot Outfit: Pink Party Dress
6. Pink Tutu with a Sexy White Lace Corset
Get this 30th Birthday Party Photo Shoot Outfit
7. Pink Tulle Skirt with a Simple White Tank Top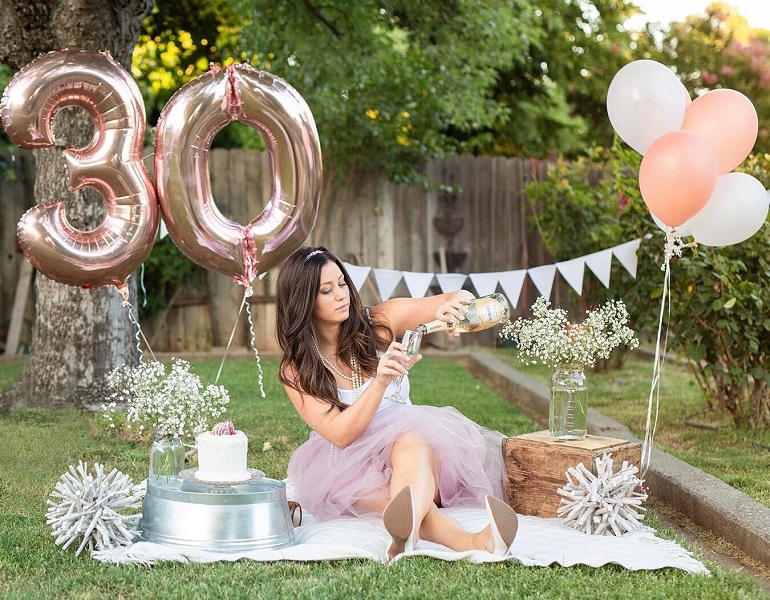 Get this 30th Birthday Shoot Outfit: Pink Skirt
9. Black Tulle Skirt with a Rose Colored Shirt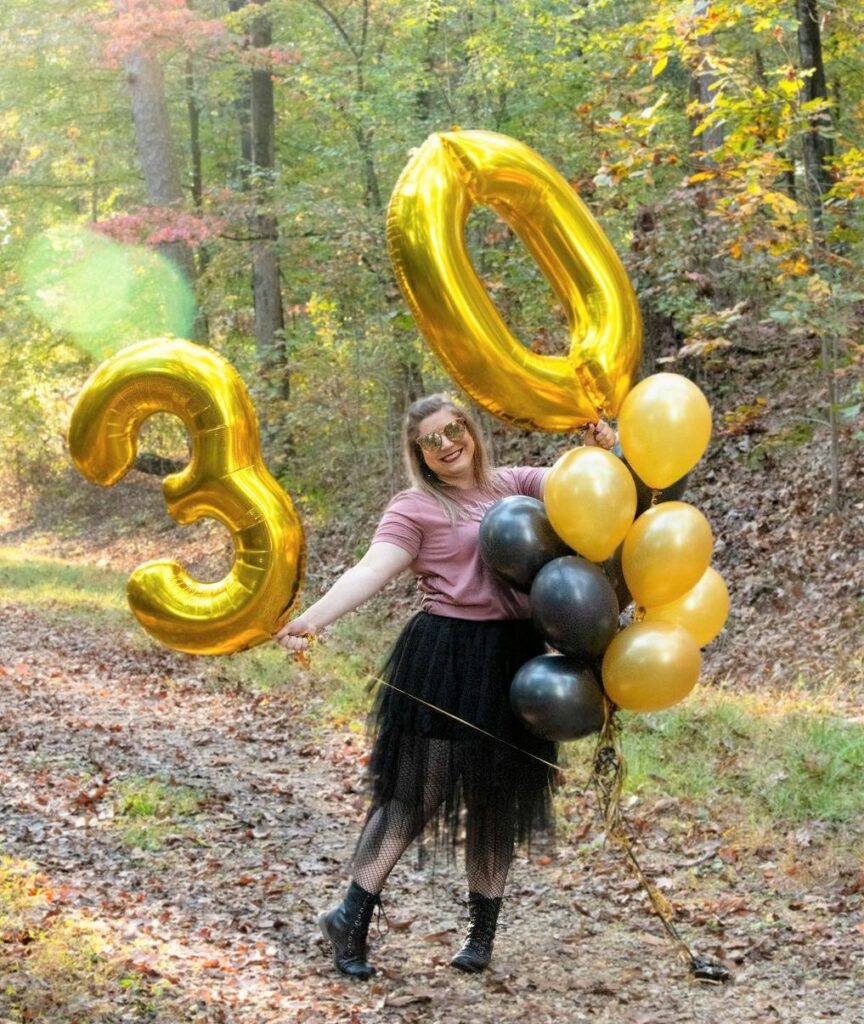 This casual 30th birthday photoshoot outfit is perfect for fall!
Get this Fun 30th Birthday Photo Shoot Outfit: Tulle Skirt | It's My Birthday Shirt | Black Boots | 30th Birthday Balloons
10. Pink Skirt and Sparkly Tank Top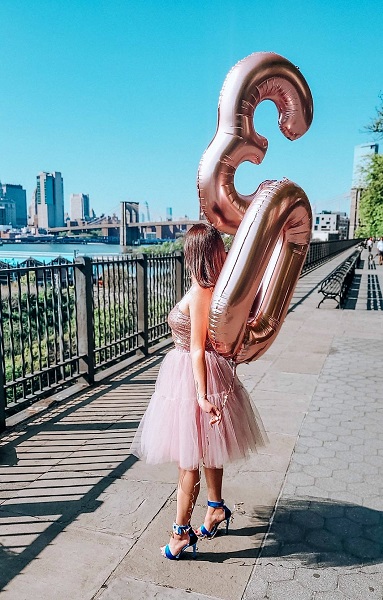 This 30th birthday party outfit is so cute and fun!
Get this 30 birthday photoshoot outfit: Pink Tulle Skirt
11. Orange Skirt with a Sparkly Shirt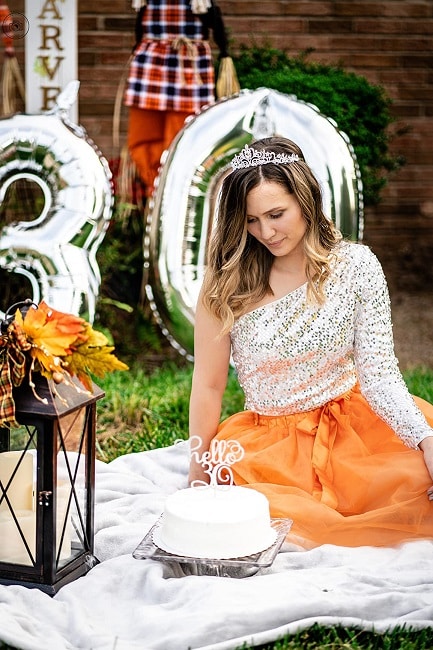 Get this 30th Birthday Photo Outfit: Sparkly Shirt | Orange Skirt
This 30th birthday photoshoot outfit is so much fun!
30th Birthday Photoshoot Ideas
Whether you want a fun and playful shoot or something more elegant and refined, here are some 30th birthday photoshoot ideas to consider.
1. Vintage Vibes
Transport yourself back in time with a vintage-themed photoshoot. Wear attire reminiscent of a different era, find a retro backdrop, and capture the essence of nostalgia in your photos! This idea can bring a touch of timeless charm to your 30th birthday memories.
2. Outdoor Adventure
For the adventurous at heart, an outdoor photoshoot in a scenic location can be truly magical. Whether it's a mountaintop, a beach, or a forest, the natural beauty of the outdoors will provide the perfect backdrop for your milestone celebration.
3. Glamour Shots
If you're looking for a sophisticated and stylish approach, consider a glamour photoshoot. Book a studio session with professional lighting and makeup to highlight your elegance and maturity as you step into your 30s.
4. Around the World
Embrace your love for travel by creating a photoshoot inspired by your favorite destinations. Dress in clothing from different countries and use props that symbolize your wanderlust, capturing the excitement of a global journey.
5. Childhood Memories
Revisit your childhood with a nostalgia-filled photoshoot. Incorporate elements from your youth, like old toys or clothes, and take pictures that celebrate your growth and accomplishments over the years.
6. Family and Friends
Include your loved ones in your photoshoot. Gather your family and closest friends for a group photo to commemorate this special day and the people who have been with you on your journey.
7. Fitness and Wellness
If health and wellness are a significant part of your life, consider a fitness-themed photoshoot. Showcase your strength, agility, or flexibility with action shots, or simply capture the vitality of your 30-year-old self in a gym or outdoor setting.
8. Pop Culture Tribute
Pay homage to your favorite movies, TV shows, or pop culture icons. Dress up as your idols and create a photoshoot that reflects your passions and the entertainment that has shaped your life.
9. Home Sweet Home
Embrace the comfort and familiarity of your own home for a cozy indoor photoshoot. Capture candid moments, or set up scenes that reflect your daily life, providing an intimate glimpse into your world.
10. Artistic Expression
For those with a creative flair, try an artsy photoshoot. Use various artistic elements like paint, props, or interesting compositions to create unique and visually captivating images.
More Photoshoot Ideas
Birthday Outfit Ideas on Pinterest
21st Birthday Photoshoot Ideas
Summer Engagement Photoshoot Ideas