The Most Affordable Designer Purses Under $500 that are Not Coach
This post may contain affiliate links, which means I may earn a commission if you decide to make a purchase through our links, at no cost to you. You may view the disclosure here.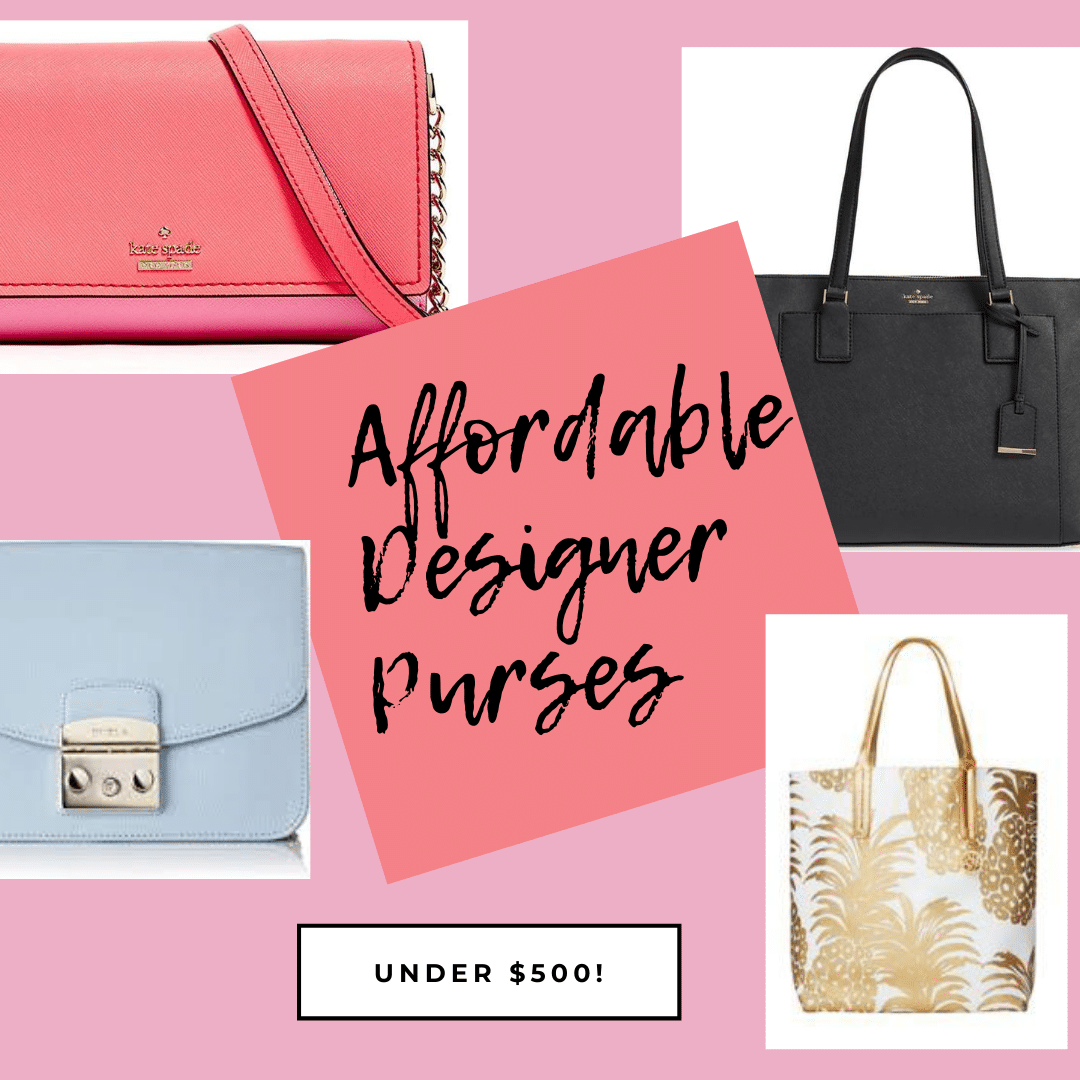 Affordable Designer Purses
Who doesn't love shopping for a new purse or handbag? A fun purse can instantly cheer you up, and a classy purse can make any outfit look luxurious and rich.
Designer bags by Coach, Louis Vuitton, Chanel, and Gucci are nice, but EVERYONE seems to have them.
Plus, they are very expensive.
Why not go for an affordable, stylish, and classy designer bag that isn't everywhere on the streets? It's time to add some affordable designer purses to your collection!
This post may contain affiliate links. View the disclosure here.
Affordable Designer Purses
Below are the best designer brand bags that are affordable.
Best of all? They are NOT the typical designer bag that every woman owns.
5 Best Affordable Designer Purses
Here are the 5 best affordable designer purses.
1. Furla – Best Designer Bag Alternative to Chanel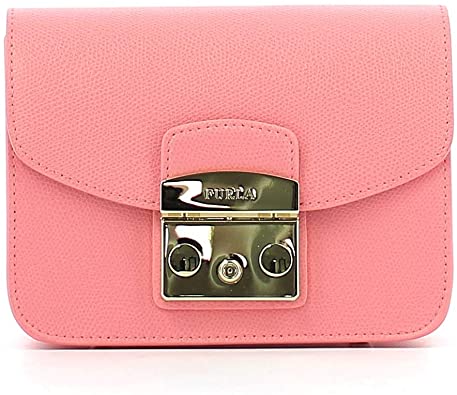 My friend from New York recently moved to Atlanta and I LOVE the purses she has. I complimented one of her purses (it was Furla!), and then she has ANOTHER super cute purse with her that is perfect for spring and summer the other night.
Furla makes feminine, yet stylish and bold, purses that I love. Plus, they are made in Italy and scream classy, European style.
Why buy expensive designer purses by Gucci when you can buy Furla?
My favorite purses by Furla are the Furla 1927 Mini Crossbody purses/bags.
2. Kate Spade – Best Cheerful and Fun Designer Bag for Spring and Summer
Kate Spade has super colorful crossbody purses and clutches. If you are going to buy a Kate Spade purse you should get a fun color like pink, red, or blue.
I personally own a glittery pink purse and a small gold clutch. You can buy purses from the Kate Spade website online, but I prefer to buy my designer bags on Amazon or eBay.
Kate Spade Gold Clutch on Amazon
3. Lilly Pulitzer – Best Fun Tote Bag for Travel, Beach, and Resorts
I love the buttercup shorts by Lilly Pulitzer, and the Lilly Pulitzer resort totes are super cute too! They are perfect for the beach, picnics, or days when you need to carry a lot.
Plus, you can't help but smile and feel like you are on vacation at a fancy resort when you are holding a Lilly Pulitzer purse!
I recommend buying Lilly Pulitzer purses on eBay. The selection is MUCH greater than what you'll find on the Lilly Pulitzer website. And cheaper too.
My favorite Lilly Pulitzer tote finds:
Lilly Pulitzer Gold Tassels Reversible SHOPPER Canvas Tote in Gold Metallic (Oh Cabanana Boy)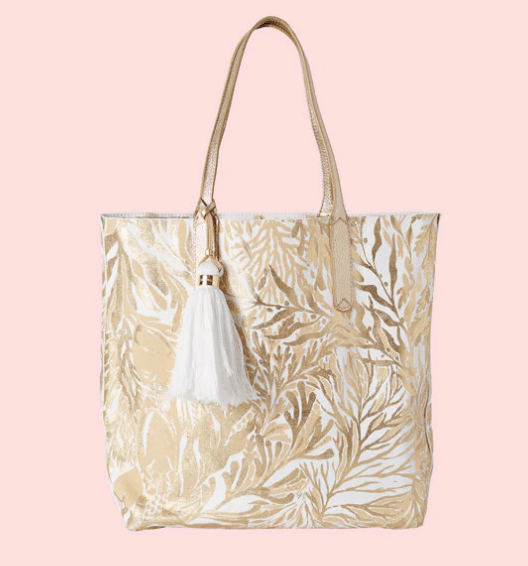 Lilly Pulitzer Reversible Seaside Tote
4. Michael Kors – Best Designer Bag for Work and Laptop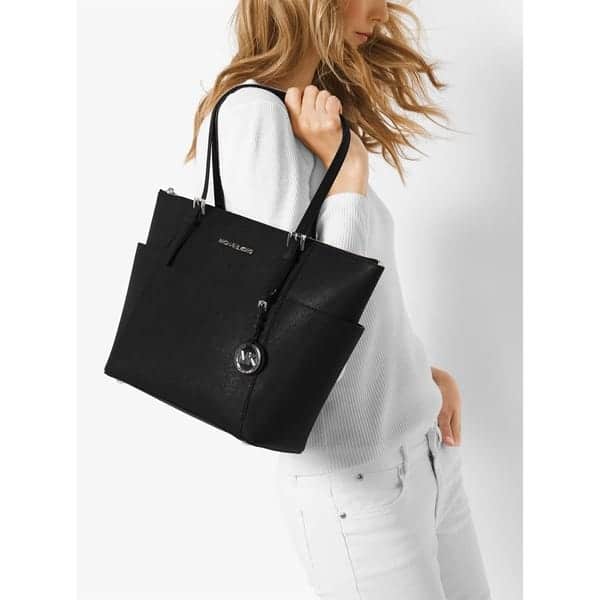 I love the work bags by designer Michael Kors.
I'm loving the Michael Kors Jet Set East West Top Zip Large Tote bag right now.
5. Dooney & Bourke – Best Designer Brand Bag Alternative to Gucci Jackie Bag and Celine Luggage Tote
If you want a classy, sophisticated purse or bag for work, check out the bags by Dooney & Bourke.
Dooney & Bourke makes great bags that are alternatives to the Gucci Jackie Bag and Celine Luggage Tote, but are much more affordable!
Gucci Jackie Bag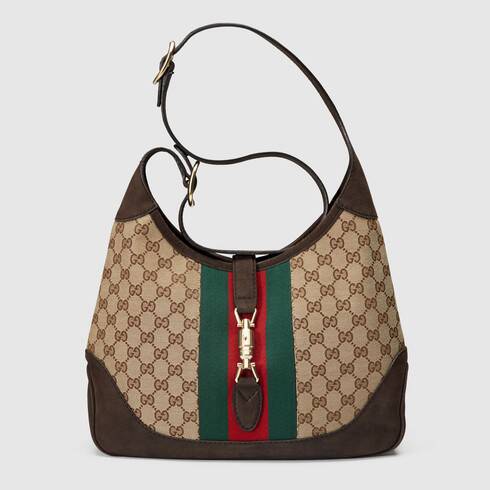 Alternative: Dooney & Bourke
More Affordable, Designer Purses to Check Out
Here are a few other (relatively) affordable designer purses and brands to check out.
1. Betsey Johnson
Best Alternative to Louis Vuitton Graffiti Bag
2. Saint Laurent
Best Alternative to the Gucci GG Marmont
3. Tommy Bahama
Best Alternative to the Dolce & Gabbana Beatrice Shopping Bag and bags by Vera Bradley
4. Fossil
Best Alternative to Coach, the Louis Vuitton Multi Pochette, and the Chloé Faye Mini Leather and Suede Shoulder Bag
Best Affordable Designer Brand to Luis Vuitton, Hermes, and Fendi
Furla is a great brand if you love the Louis Vuitton LV Pont 9, the Hermès Birkin Bag, and the Fendi Fab Bag.
Louis Vuitton LV Pont 9 Bag:
Louis Vuitton Alternative: Furla Women's Brava Mini Crossbody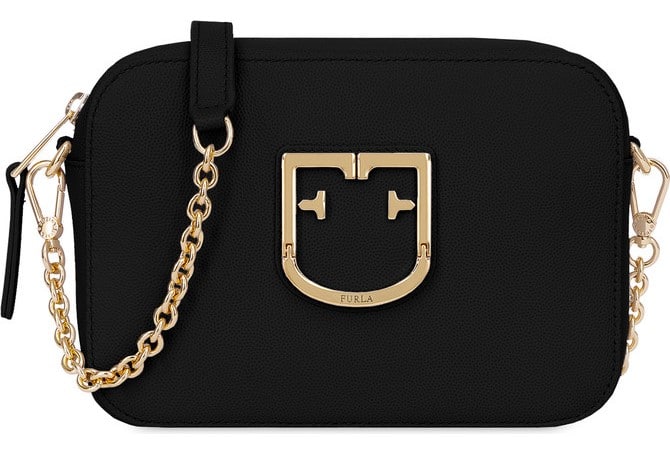 Hermès Birkin Bag
Hermes Alternative:
Furla Metropolis Magia Ladies Medium Back Onyx Leather Satchel 962991
Best Alternative Brand to Prada
Kate Spade is also a great alternative to Prada. Why get the boring Prada Galleria Medium Textured-leather Tote for $2,500 when you can buy the Kate Spade New York Women's Margaux Large Tote for $268 on Amazon?
Prada Galleria Medium Textured Leather Tote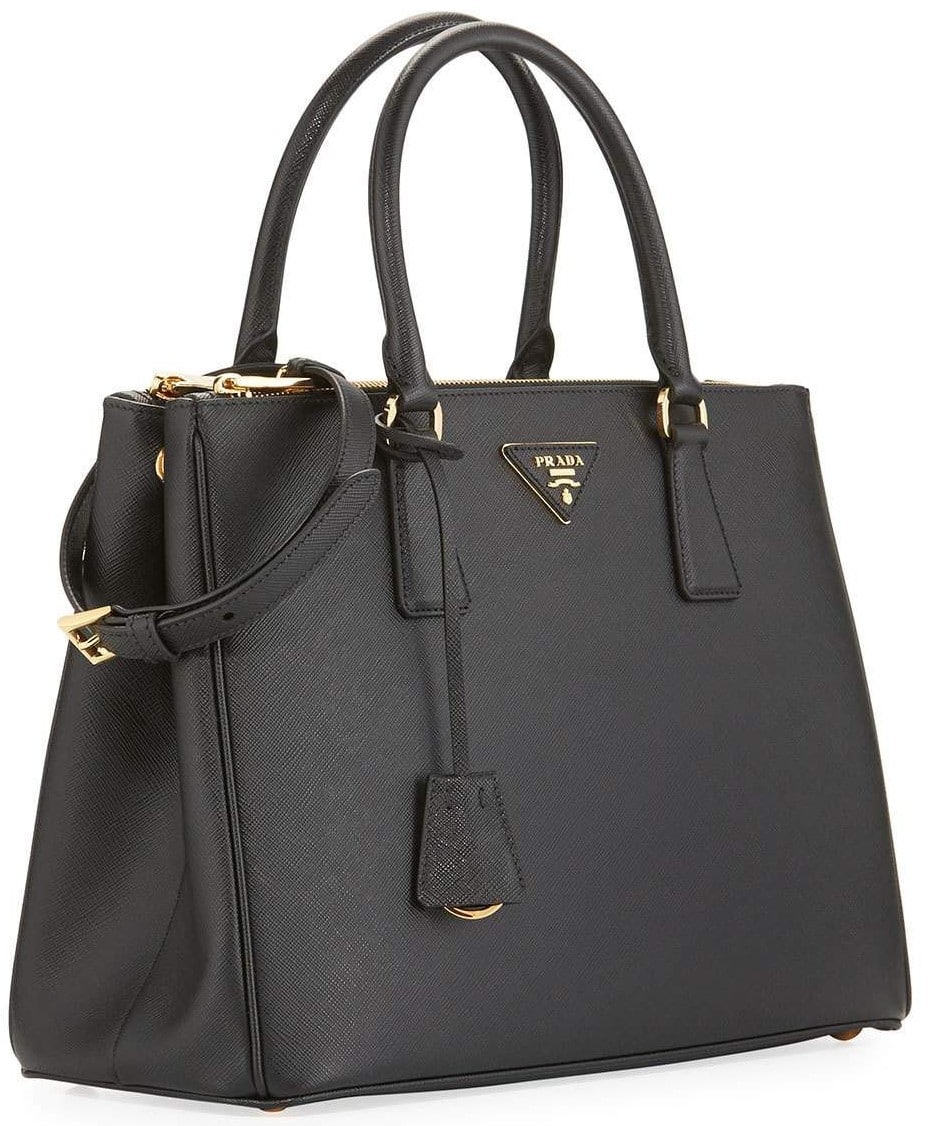 Prada Alternative:
Kate Spade New York Cameron Women's Laptop Tote
What Affordable Designer Purses Do You Love?
Is there a purse brand that you are loving now? I'd love to hear from you!
Leave a comment below!
Lots of love, and happy shopping!
Christina Marie from Very Easy Makeup (offering fashion advice for women, hair stylish tips, and makeup and beauty product reviews)