10 Best Photoshoot Dresses That Are Oh So Glamorous!
This post may contain affiliate links, which means I may earn a commission if you decide to make a purchase through our links, at no cost to you. You may view the disclosure here.
Best Photoshoot Dresses
Are you searching for the perfect dress for a photoshoot?
It can be a bit overwhelming to choose the perfect photography dress.
Lucky for you, however, Amazon has quite a few REALLY STUNNING and affordable photoshoot dresses.
The gowns/dresses below get amazing reviews by photographers and women and are so, so glamorous!
This post may contain affiliate links. View the disclosure here.
Best Photography Dresses for Photoshoots
Continue reading for the BEST elegant and fancy photos for a dress photoshoot.
10 Best Photoshoot Dresses for Photographers to Use on Photoshoots
Below are the best elegant Dresses for photography.
1. SHEIN Red Sexy Satin Deep V-Neck Backless Maxi Dres
This long dress is simple and looks terrific in photoshoots, and you can't beat the price at under $50!
It works well for engagement photos as well.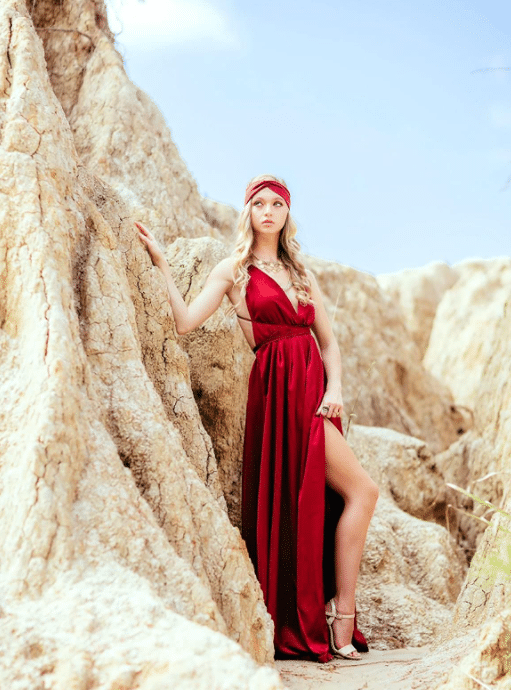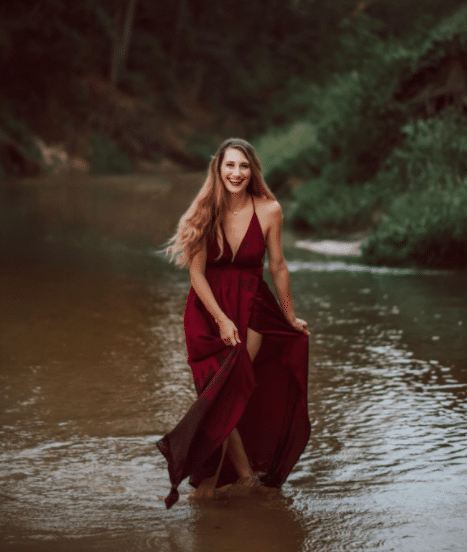 2. Miss ord Sexy V Neck Sleeveless Long Halter Party Dress for Photography

The low-cut halter dress fits tight to show off a woman's curves. This formal dress is "a show stopper" according to Amazon reviews and looks great in photos.
You'll want to keep this dress for shooting with models. The gorgeous train makes for great photos on windy days too.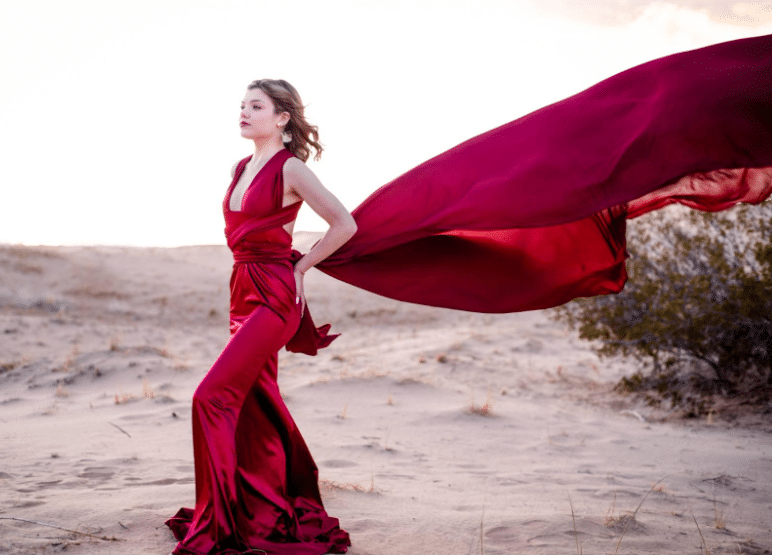 This red plunge dress is also perfect for wearing to a black tie wedding! 💃
3. DUSKYGIRL Long Flying Dress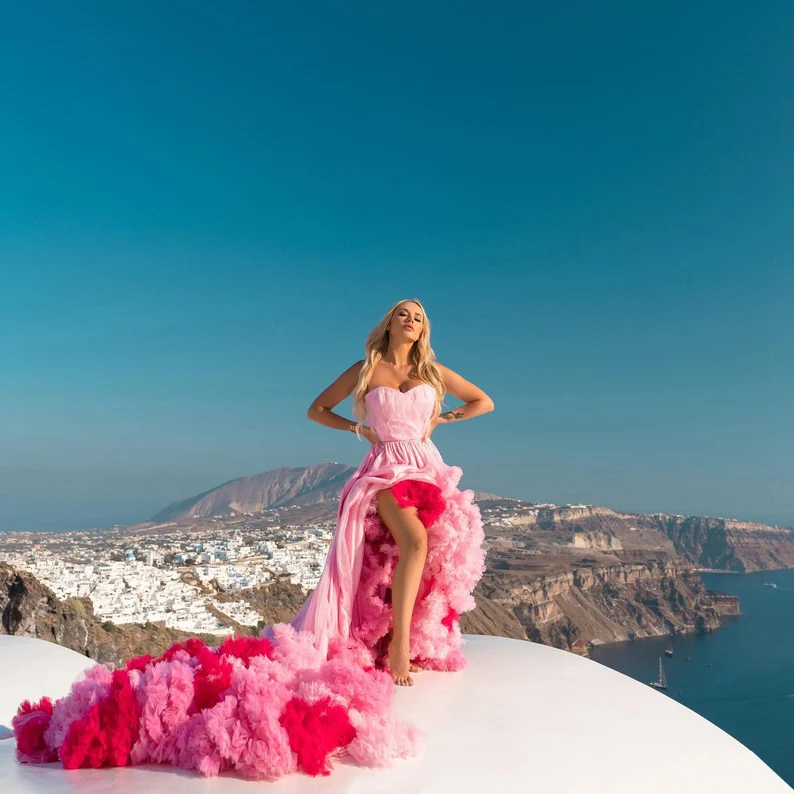 This pink photoshoot dress is amazing. This dress is absolutely amazing.
4. Women's Sparkling Deep V-Neck Long Backless Tulle Formal Gown for Pictures
This v-neck dress is backless with a tulle. This formal and elegant gown is perfect for photographers to use on models. This dress is long enough too!
This elegant dress looks great in rose gold and in gold.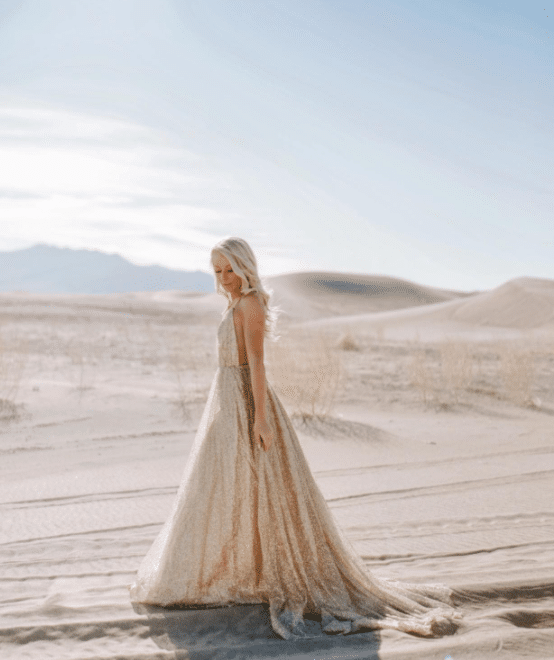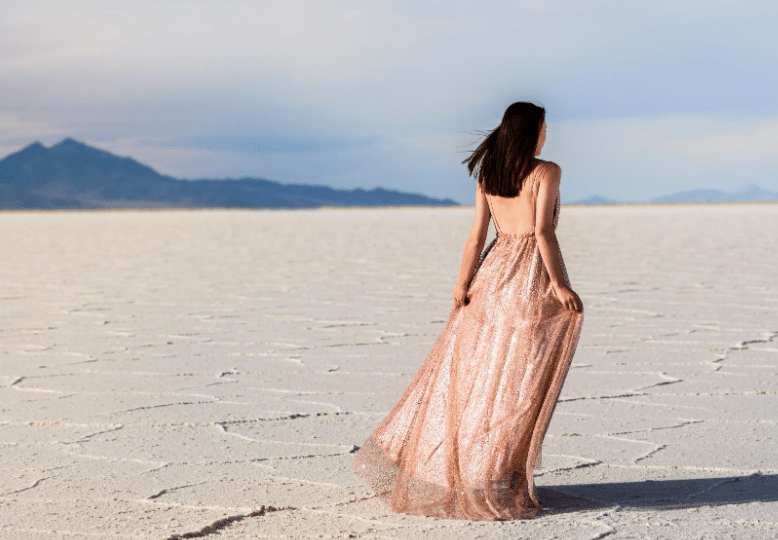 5. Vintage Boho Floral Gown
This dress looks amazing in photo shoots! It comes in silver/blue, light pink, red, and ivory.
This photoshoot dress also works well as a bridesmaid dress, a boho wedding dress, or a vintage wedding dress!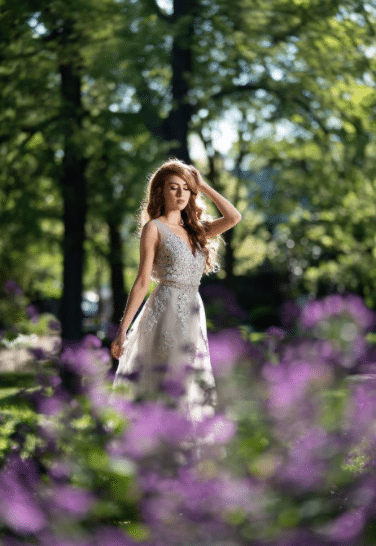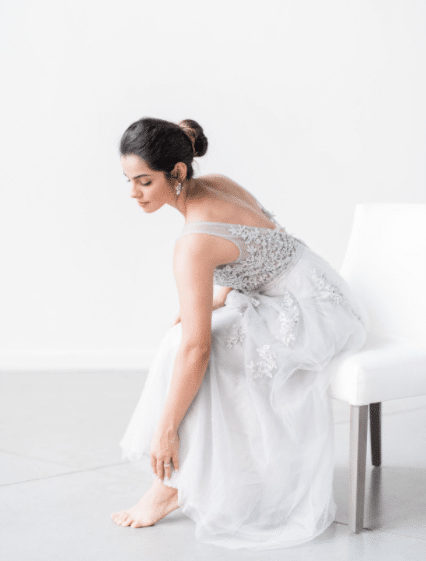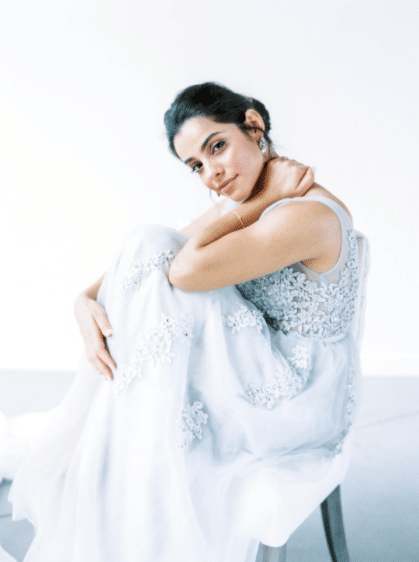 6. Sexy Blue Satin Deep V Neck Backless Maxi Party Evening Dress
This elegant dress, like the other formal dress by Shein, is under $50 on Amazon. (Talk about a steal!)
The satin dress has a deep V-neck and comes in black, navy, dark green, bright pink, and light pink.
This dress is classy and sexy at the same time and stunning in photo shoots.
Dark Green Dress for Photography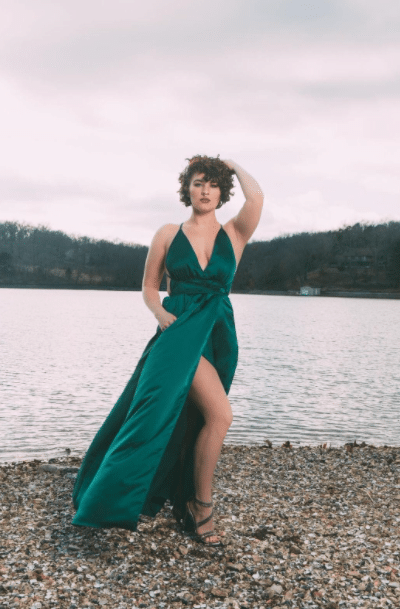 Satin Formal Dress in Blue for Photos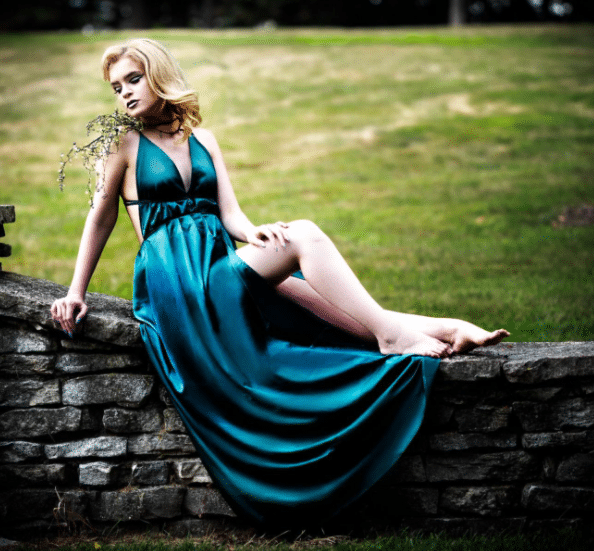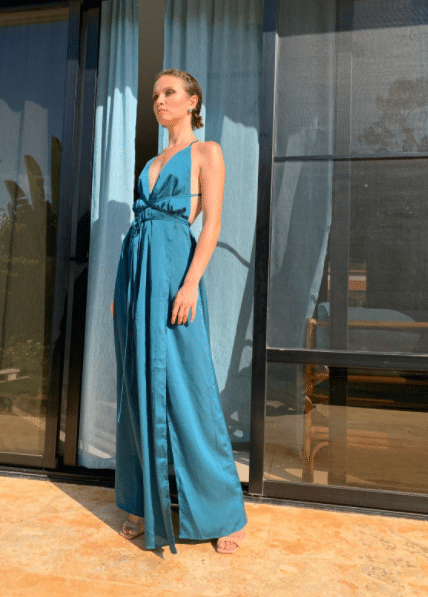 Sexy Black Dress for Creative Photoshoot by @hautemesy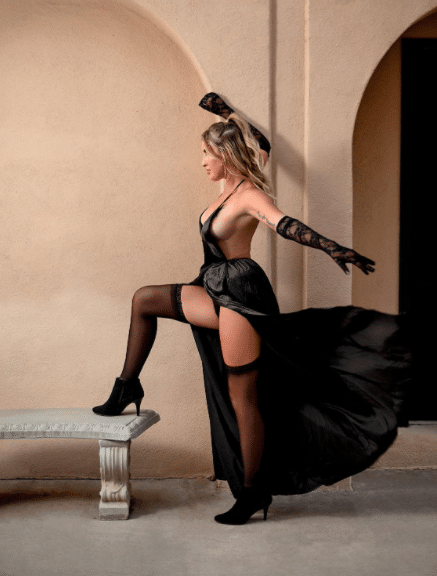 This dress works for maternity photoshoots and engagement photoshoots too!
7. Homdor Store Ball Gown with Slit
This cream/champagne dress with a slit looks AMAZING in photos. This dress also comes in sizes up to 24 plus.
8. WDPL Tulle Skirt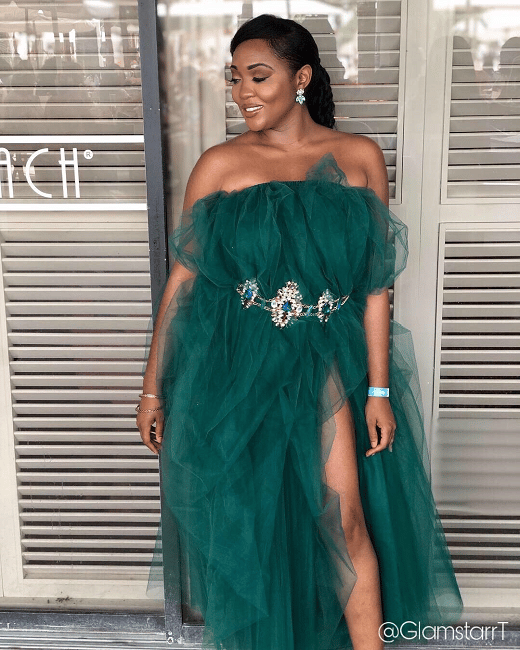 This fancy skirt looks AMAZING in photoshoots! Curvy women and plus size women love this photoshoot dress/skirt.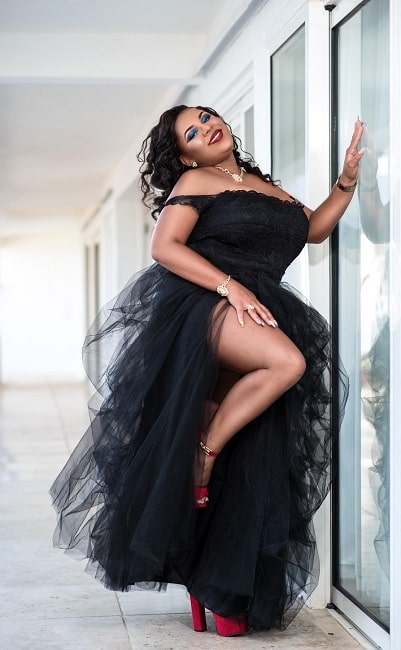 RELATED: Birthday Party Outfits
9. Women's Transformer Evening Long Dress (Multi-Way Wrap Convertible)
This transformer dress can be worn in so many ways!
The fit of this elegant dress is so flexible and will work for most models. This photoshoot with a model was taken by Allan Erickson on the Oregon coast.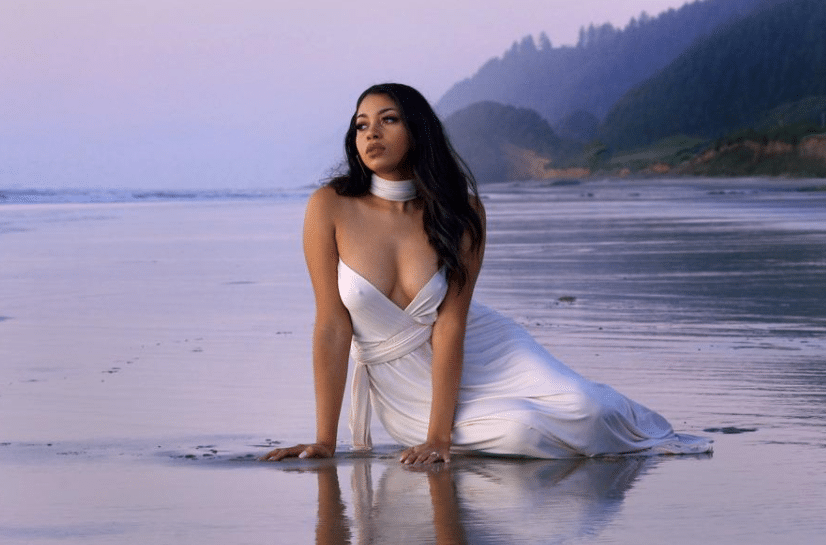 RELATED: Best Plus Size Bridesmaid Transformer Dresses
10. Sheer Long Robe by Michaelboy Store
This dress for photography is so unique and pretty! This is a popular dress for maternity photoshoots as well.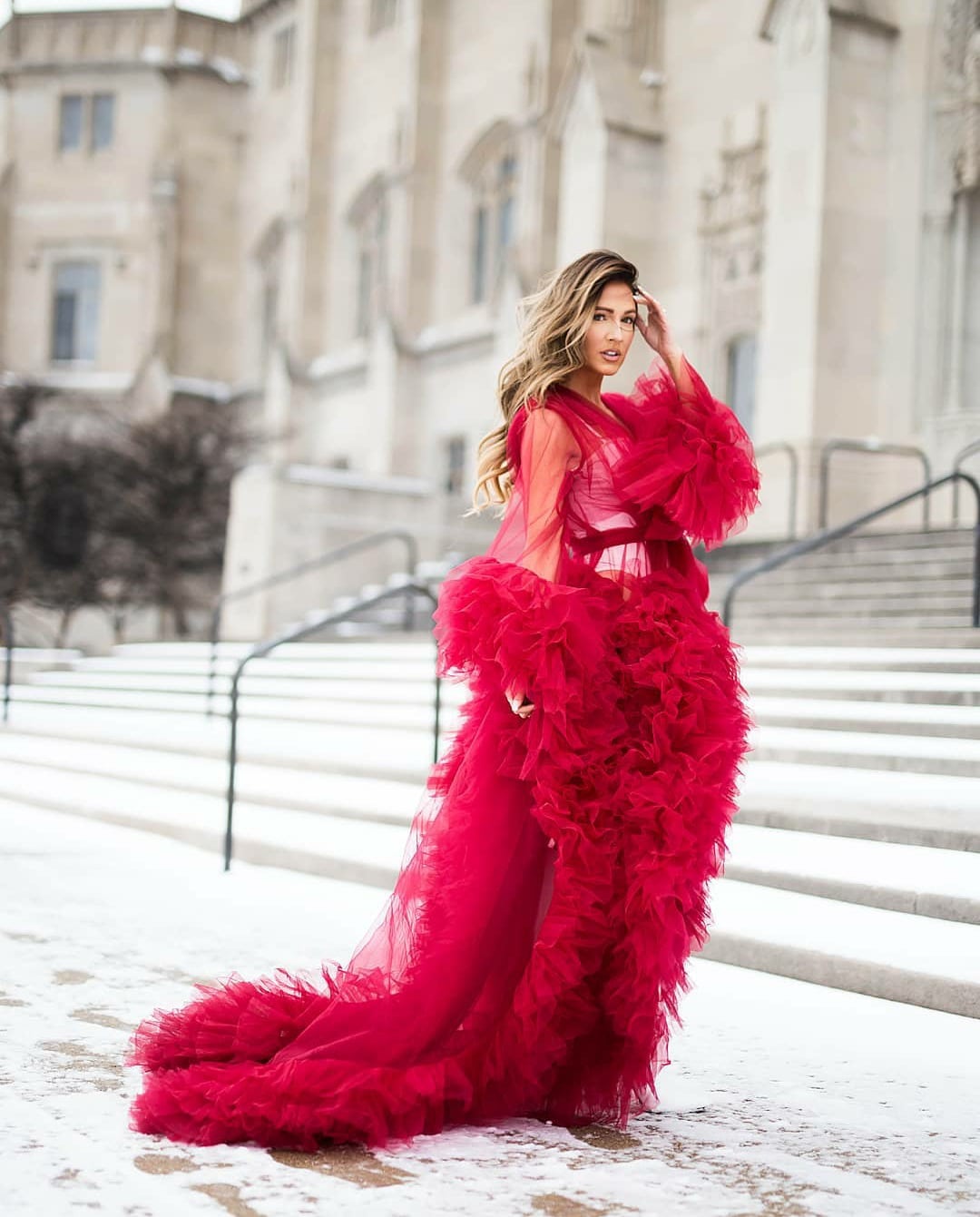 More Long Dresses and Outfits for Photo Shoots
Check out these articles for more ideas.
Christmas Maternity Shoot Dresses for Stunning Photo Shoots
The Top 10 Maternity Fall Photoshoot Dresses and Fall Photo Ideas
The Top 7 Maternity Spring Photo Shoot Dresses and Spring Photo Ideas
Fall Engagement Photo Shoot Outfits and Dresses
Related Fashion Articles by Very Easy Makeup
If you enjoyed this article, check out these similar articles and pages by Very Easy Makeup.
DIY Stitch Fix Outfits and Stitch Fix Outfit Ideas
Connect with Very Easy Makeup
I'd love to connect with you!
Follow Very Easy Makeup on Facebook to get notified of new beauty, makeup, and fashion posts!
Please subscribe to the Very Easy Makeup YouTube channel. You'll find how-to tutorials for very easy makeup and bleaching hair blonde at home.
Sign up for the Very Easy Makeup Newsletter.