10 Cutest Fall Floral Dresses on Amazon to Wear this Season
This post may contain affiliate links, which means I may earn a commission if you decide to make a purchase through our links, at no cost to you. You may view the disclosure here.
Searching for new, fun, and pretty outfits for spring or fall?
Then it's time to add some pretty fall floral dresses to your wardrobe!
Fall calls for warm orange, dark green, rich purple, and bright red floral dresses.
Spring is perfect for wearing pink, peach, and cream floral dresses.
Midi and maxi fall floral dresses with tan sandals are a perfect fall outfit idea, and you can always add a cute leather or jean jacket over the top for cool nights.
Below are the best fall floral dresses on Amazon.
Where to Buy Fall Floral Dresses
Of course, Amazon is my #1 recommendation for where to shop for fall floral dresses. However, you have options! Below are some more recommendations on where to shop.
Petal & Pup: Petal & Pup has so many cute and feminine fall floral dresses. Whether you want a fall wedding guest dress, a date night outfit, or a cute floral dress to wear with sneakers...Petal & Pup has tons of dresses to choose from!
Target: Target releases lots of cute and affordable dresses for fall each year, and that usually includes fall floral dresses! Target has plus size fall floral dresses too!
Vici Collection: Vici Collection is great if you want a fall floral dress that is classy and sexy!
Best Fall Floral Dresses on Amazon
These feminine pretty dresses get great reviews from women on Amazon and are oh-so pretty!
1. ZESICA Boho Floral Dress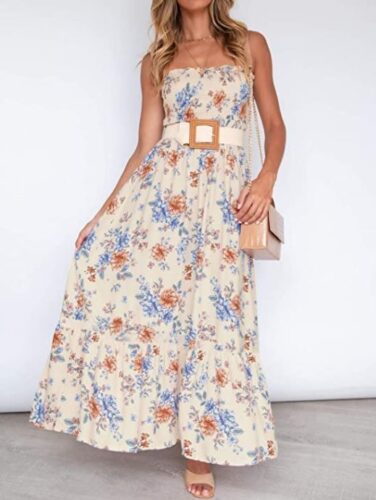 This cream floral dress is perfect for spring outfits and for early fall.
Add a belt to accentuate your waistline.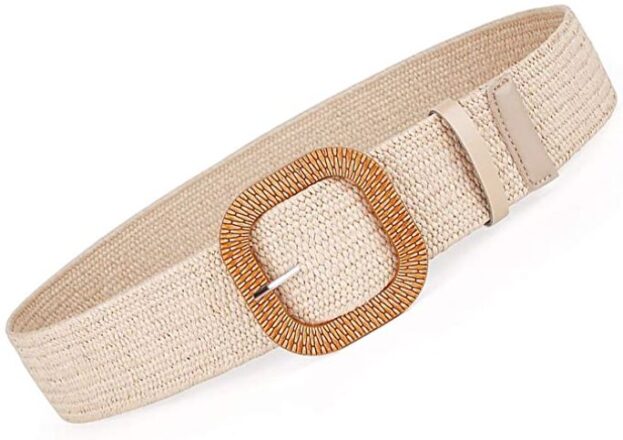 And finish the fall outfit with cute heels!
I love wedges by Naturalizer, Aerosoles, and Lucky Brand the most.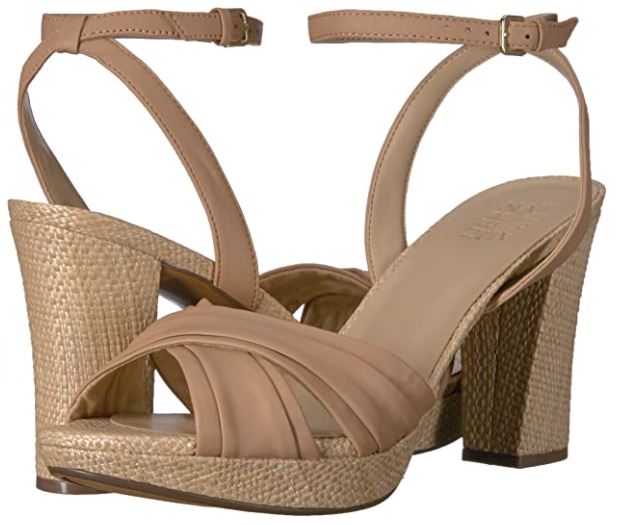 2. KIRUNDO V Neck Dress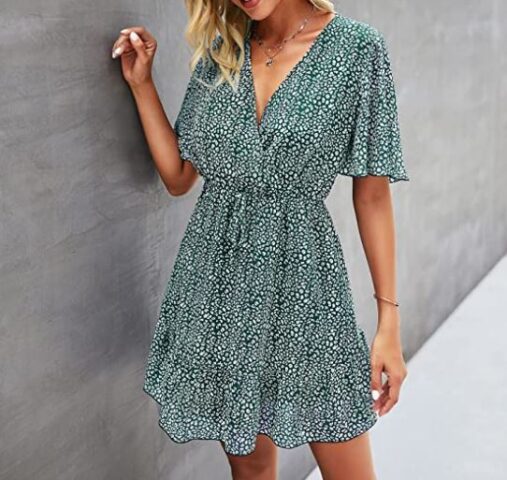 This cream floral dress is perfect for spring outfits and for early fall.
This knee-length floral dress comes in dark green and burgundy (perfect for fall) and light pink and baby blue (perfect for spring).
Women say this floral dress is very comfortable and cute.
3.
II ININ

Maxi Dress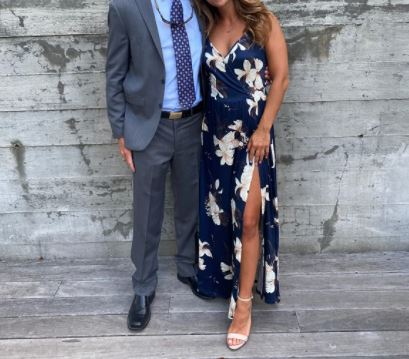 This is one of the best fall floral dresses for fall wedding guests.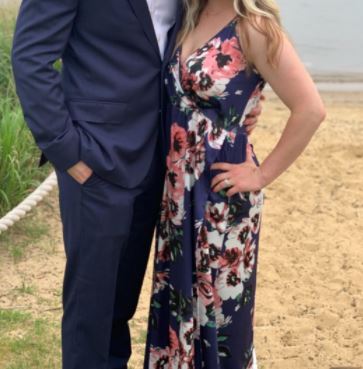 Open-toe tan heels look GREAT with long floral maxi dresses, especially if you are a wedding guest!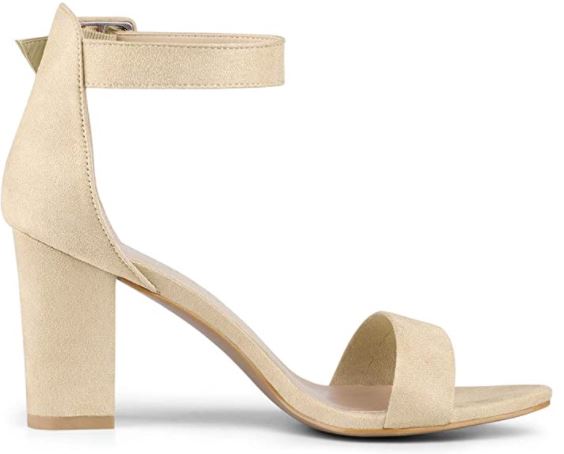 4. ZESICA Boho Wrap Dress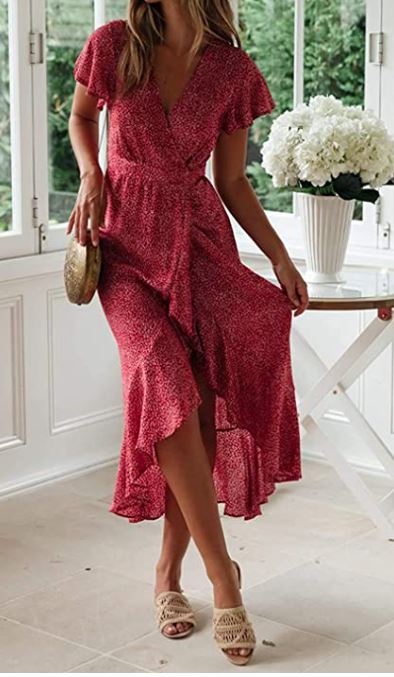 This is one of the most popular fall floral dresses on Amazon. I personally love it!
Add tan sandals to complete the look.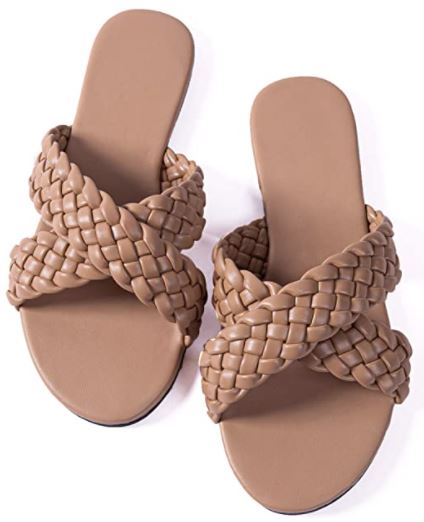 5. BerryGo Long Floral Boho Wrap Dress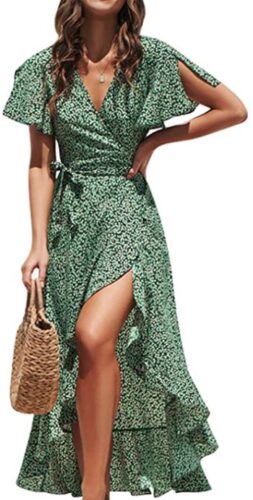 This floral dress is similar to the ZESICA boho dress, except the sleeves are a little bit different. Complete the outfit with a cute handwoven rattan bag.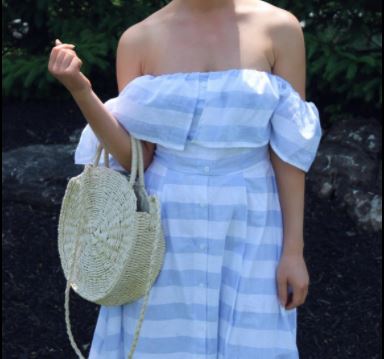 6. ECOWISH Long Floral Halter Dress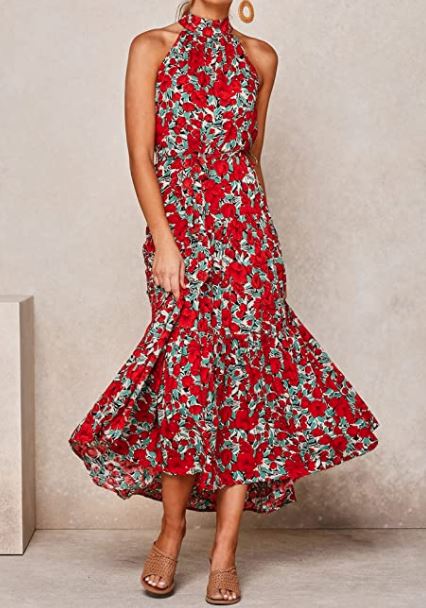 This is one of my favorite fall floral dresses. It has so much style!
Add rattan earrings to complete the fall outfit.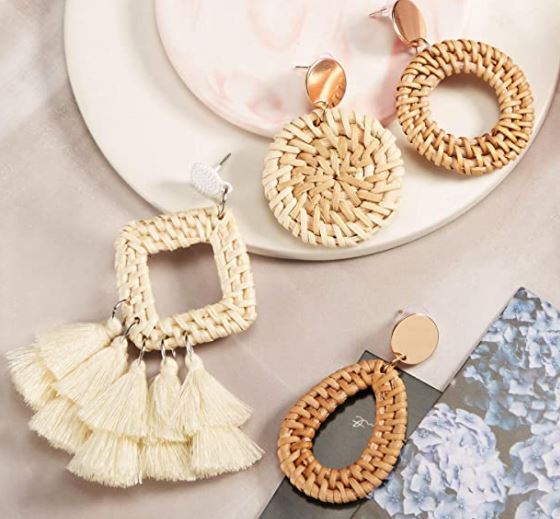 7. Floerns Long Floral Maxi Dress
Add gold heels to complete the outfit. Nina, Aerosoles, and Naturalizer have the most comfortable dress heels (in my opinion).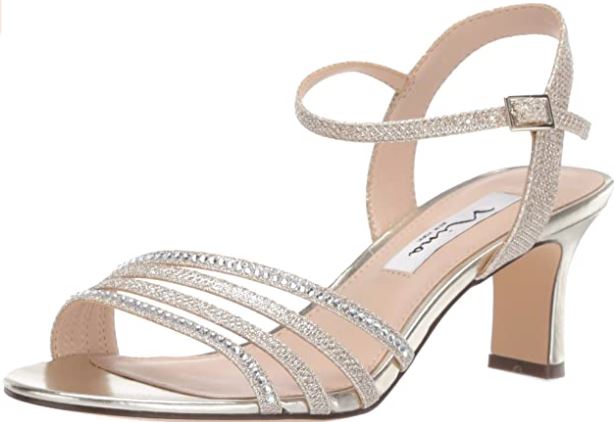 8. Floerns Off Shoulder Dress
Add a fun purse to wear with this summer/fall floral dress.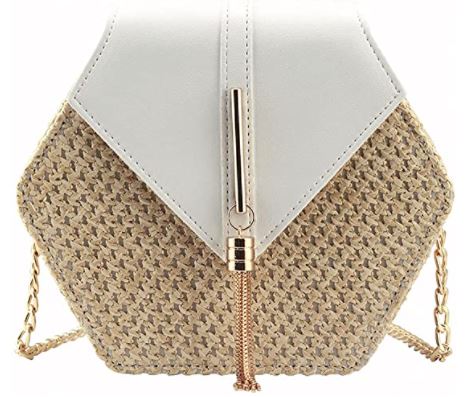 9. Milumia Floral Print Maxi Dress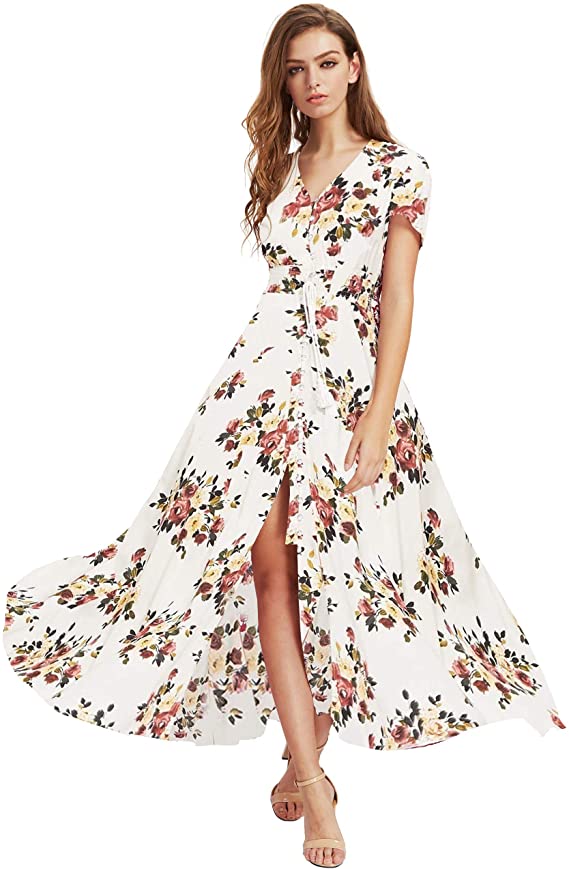 10. Glamaker Long Floral Dress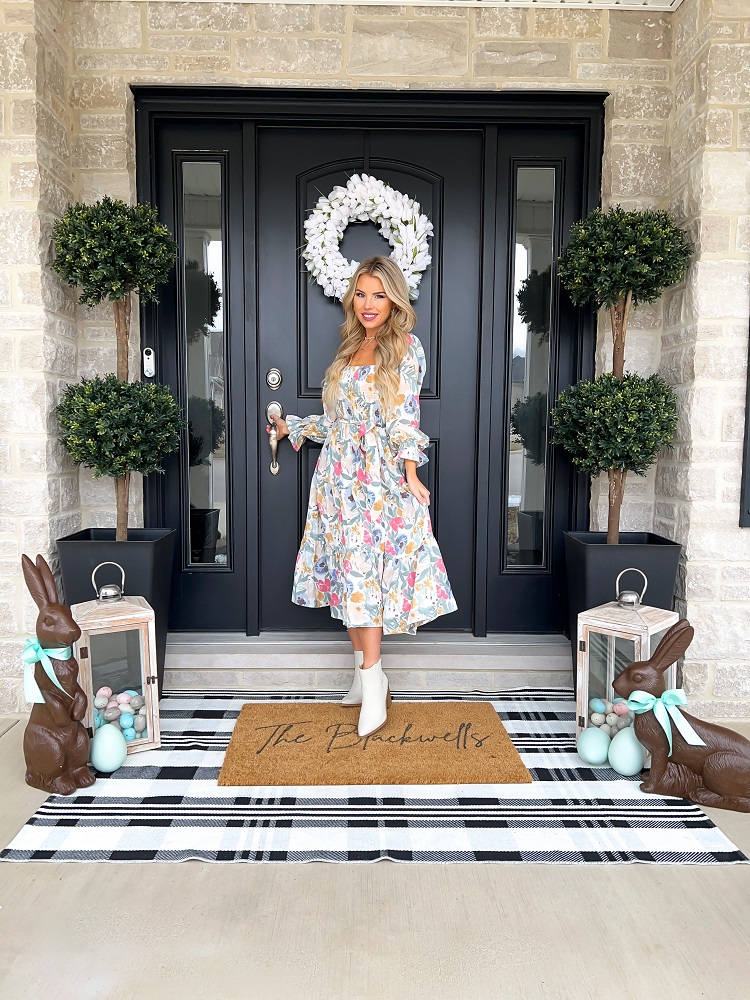 Jackets to Wear with a Fall Floral Dress
I personally love a suede or a jean jacket over long floral dresses.
Below are my top picks!
1. Allegra K Suede Moto Jacket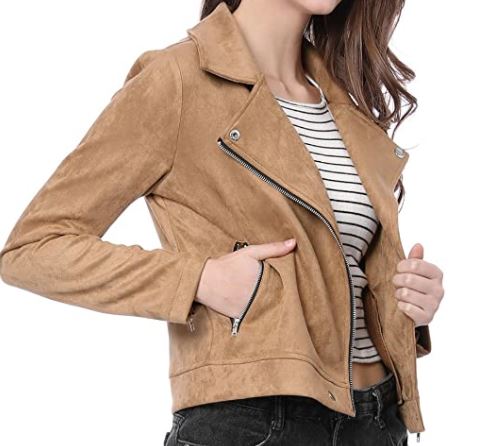 This suede jacket looks GREAT over fall floral dresses.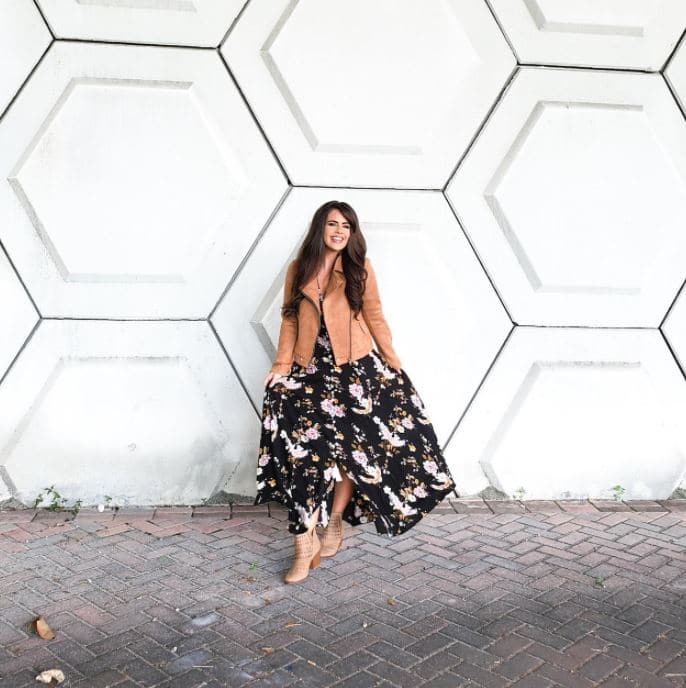 2. Levi's Original Trucker Jacket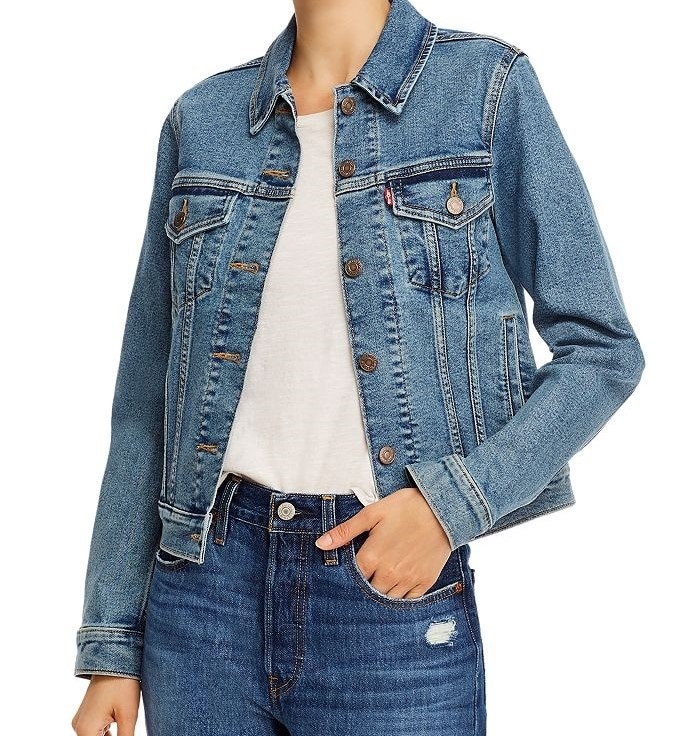 More Fall Fashion Guides