10 Best Tween Clothing Stores for Girls and Boys
This post may contain affiliate links, which means I may earn a commission if you decide to make a purchase through our links, at no cost to you. You may view the disclosure here.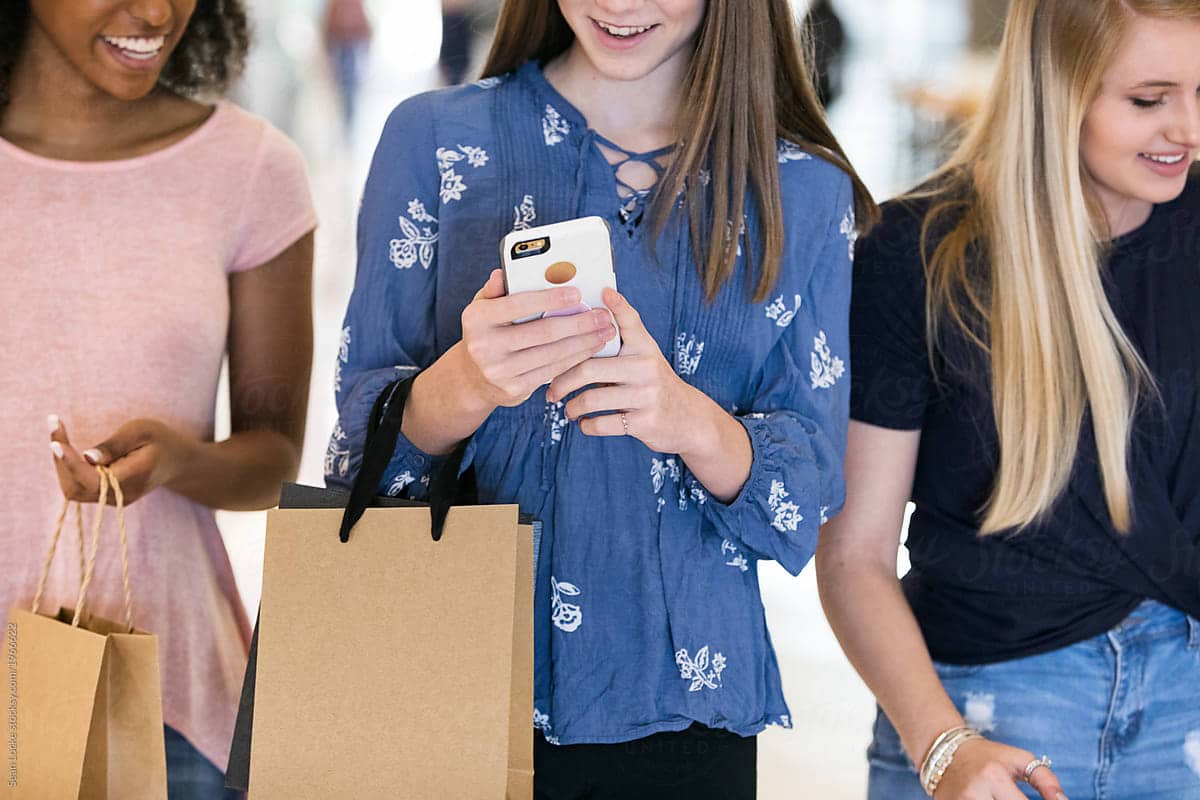 Places to Buy Clothes for Tweens
Where does one go to buy clothes for tweens nowadays?
Tweens probably don't want to wear kids' clothes anymore, but teen clothes may not fit quite right either.
I remember being a tween…it was so hard to find clothes that were cute, that fit well, and that aren't too "old" and boring.
Lucky for you, this shopping guide is all about the best tween clothing stores and the best places to buy clothes for tweens.
These tween clothing stores sell tween clothes for both boys and girls.
The 10 Best Places to Buy Clothes for Tweens
Here is my personal list of where I LOVED to shop as a preteen, tween, and teen.
These tween clothing stores online are affordable and tween-approved.
1. Kohl's
Kohl's has affordable clothes and a GREAT juniors section.
Kohl's is GREAT for finding shorts for tweens, athletic clothes for tween boys and girls, and back-to-school clothes.
Plus, Kohl's often has GREAT coupons online.
Shop Tween Clothes at Kohl's.com
2. Amazon
You can't beat shopping online! Amazon has a TON of clothes for tweens. And it's so easy to search for EXACTLY what you need.
Amazon also has a lot of plus size clothing options for kids and teens.
3. TJ Maxx
TJ Maxx doesn't have the biggest selection of skirts or shorts for tweens, but they do have a wide variety of cute t-shirts under $15 for tweens.
TJ Maxx is great for finding matching shirt and pants outfits for tweens.
4. Aeropostale
Aeropostale was the "friendlier" and more approachable store than Hollister or Abercrombie.
Aeropostale was my favorite place to buy hoodies and graphic t-shirts as a tween.
I personally loved the bright-colored clothing at Aeropostale as a tween.
Shop Tween Clothes at Aeropostale
5. Target
Target has simple t-shirts, shorts, and tank tops that are fun and cute for tweens.
You can also buy clothes for the entire family at Target online, including clothes for yourself!
6. Walmart
Believe it or not, Walmart has GREAT clothes for tweens. You just have to go to a GOOD Walmart in the suburbs.
Walmart sells cute tween clothes by Justice and InCity Boys Girls online.
Walmart is also a great place to buy tween jeans and denim skirts.
Shop Tween Clothes on Walmart Online
RELATED: Walmart Summer Clothings Finds (YouTube Video)
7. Forever 21
I STILL love Forever 21 to this day! Their clothes are fashionable, cheap, and so fun! Forever 21 is a great place to shop for tweens, teens, and adults.
Forever 21 used to be more focused on teen girl clothing, but now Forever 21 sells graphic t-shirts, dresses and rompers, and jeans for tweens. You'll find plaid shirts and shirts for tween boys too.
Shop Tween Clothes from Forever 21
8. Old Navy
Old Navy has trendy, affordable, and cute tween clothes. I highly recommend shopping for tween clothes from Old Navy online, as Old Navy runs out of clothing in their stores quickly!
Old Navy has really affordable tween jeans, t-shirts, hoodies, long-sleeve shirts, and sweatpants.
In summary, Old Navy has some cute stuff! I personally love their dresses for tween girls and their hoodies for tween boys.
Shop Tween Clothes from Old Navy
9. Macy's
Macy's has a pretty good juniors section.
Macy's has an entire Juniors department for tween boys and girls. Macy's is also my favorite place to shop for teen girls.
I recommend shopping at Macy's online. Macy's stores have been doing downhill over the past 5-10 years (in my opinion).
Shop Tween Girl clothing at Macy's
10. American Eagle Outfitters
American Eagle is one of the best places to shop for tween boys. I love the shorts and t-shirts for tweens at American Eagle. The clothes at American Eagle fit well too!
American Eagle has stylish clothes for both boys and girls, and it is a much more affordable place to shop for tweens than Hollister or Abercrombie and Fitch.
Shop Tween Clothes from American Eagle
More Articles by Very Easy Makeup
Did you like this article?
Please give it 5 stars below, leave a comment, and share it with friends on Facebook!
You may also like these related articles and pages by Very Easy Makeup.
Connect with Very Easy Makeup
I'd love to connect with you!
Follow Very Easy Makeup on Facebook to get notified of new beauty, makeup, and fashion posts!
Please subscribe to the Very Easy Makeup YouTube channel. You'll find how-to tutorials for very easy makeup and bleaching hair blonde at home.
Sign up for the Very Easy Makeup Newsletter.