10 Best Stores for Affordable Work Clothes
This post may contain affiliate links, which means I may earn a commission if you decide to make a purchase through our links, at no cost to you. You may view the disclosure here.
Affordable Work Clothes
It can be frustrating to find good-looking, professional clothes for work. I remember spending hours at the mall and trying on outfit after outfit at Macy's…and not loving ANYTHING.
If you struggle to find stylish, attractive, and flattering clothes for work…you are not alone!
Lucky for you, I've done the research for you.
This post is all about the best stores for work clothes.
This guide with the best places to buy affordable work clothes includes:
The best stores for work clothes (specifically, affordable professional work clothes)
The best stores for finding business casual outfits for work
The best brands of clothing for work dresses
Where to find affordable work clothes
If you are a recent college graduate, or a businesswoman looking for good-looking professional work clothes, check out these stores for the best work dresses and professional outfits.
You can also get ideas on what to wear to work on this Pinterest page with work outfits for women.
P.S. Does your work have a business casual dress attire dress code? Then you may want to check out this list of the best places to buy affordable business casual clothes for work.
10 Best Stores to Buy Women's Professional Clothes for Work
Here are the best stores for attractive and affordable work clothes.
1. Ann Taylor – Great for Work Suit Outfits and Work Dresses
Ann Taylor is my favorite go-to spot for work clothes. I love that you can buy their pantsuits in separate sizes. For example, a size 6 skirt and a size 4 jacket.
Ann Taylor also sells curvy fit work pants and very professional-looking tops.
Shopping Tip: Subscribe to their email list. Anne Taylor often has coupons for 40% off your purchase.
2. Ann Taylor Factory Outlet – Awesome for Work Tops and Accessories
Shop Ann Taylor Factory Outfit
If you live within an hour's drive of an outlet mall, it's worth the trip to check out the Ann Taylor factory outlet stores.
The Ann Taylor Factory Outlet has cuter clothes (sometimes!) than the Ann Taylor stores. The outlet also has different styles that you'd never find in the regular Ann Taylor store.
Shopping Tip: Go to outlet stores in the morning, before 1 pm. Outlet malls can get too busy and crowded in the afternoons.
3. Ross – Great Store for Cheap Dresses for Work (and Suits by Expensive Brands Too!)
Believe it or not, Ross has some good finds for work. Calvin Klein dresses are GREAT for work, and Ross happens to frequently have Calvin Klein dresses in their stores.
Ross will also have women's suits by Tahari sometimes, which is one of my favorite brands for work.
PS - If you love the Calvin Klein dress pictured above, you can buy it on Amazon here.
4. TJ Maxx – Best Store for Work Dresses by Calvin Klein and Ralph Lauren
Calvin Klein Dresses on Amazon
Like Ross, TJ Maxx can be a hidden gem for work clothes. I've bought great dresses by Calvin Klein and Ralph Lauren at TJ Maxx.
Or, you can find Calvin Klein dresses online from Amazon. I'm 5'6" and am a consistent size 6.
Shopping Tip: The best TJ Maxx stores are in the suburbs. It's worth is to drive an extra 15 minutes to go shopping at a nicer TJ Maxx store vs. the ones located in the city.
5. Banana Republic – Women's Clothing Store for Work Sweaters and Tops
Banana Republic pants have never fit me well, but Banana Republic does sell simple sweaters and t-shirts that are appropriate for work.
Banana Republic also has a LOT of cute work totes and leather bags.
6. Thrift Stores – Awesome Place to Find Suit Jackets
If you ever want a simple, black work jacket – check out your local thrift store! I've found the best black jackets by brands like Nine West at my local thrift store for less than $15.
Shopping Tip: If you live in the Northeast, check out Savers. Basically, ALL of my work jackets and dresses are from the Savers stores in Rhode Island. It's my favorite place to go thrift store shopping.
7. Amazon
Whether you want a pencil skirt, a work dress with pockets, or a new blazer, Amazon probably has it.
8. Nordstrom Rack
Nordstrom Rack can be a hit or a miss. You have to search through the racks, but you can find really pretty blouses and pencil skirts for work at Nordstrom Rack.
9. J. Crew Factory Outlet
J. Crew is great for blazers, knit sweaters, floral dresses, simple tank tops for layering, and fun jewelry.
10. H&M
H&M is perfect if you want a statement piece of clothing for work, but don't want to spend a lot of money.
Affordable work clothes from H&M don't always last a long time and may not be trendy next season, so keep that in mind when shopping.
Best Stores for Business Casual Work Clothes
Is your work a little bit more casual?
If YES, then check out the best stores for business casual work clothes.
Best Brands for Women's Business Professional Work Clothes
After MUCH trial and error, here are my top picks of the best women's clothing brands for professional work clothes.
These brands fit me super well.
If you are 5'6" with an athletic build, check out these brands for your work attire!
1. Tahari – Super Professional Work Clothes for Women
Tahari sells the BEST suits with great quality material. You can find Tahari at Macy's or Bloomingdales.
Tahari also has some nice ankle pants for work and work dresses on Amazon.
2. Calvin Klein – Awesome Professional Dresses for Women
Calvin Klein dresses fit REALLY well. Calvin Klein has the cut nailed down for women's work dress.
I'm consistently a size 6, which makes shopping easy.
3. Ann Taylor – Matching Work Outfits
Ann Taylor makes shopping for work clothes easy. You can go into the store and pick up an entire matching work outfit.
If you subscribe to their emails and "like" the Ann Taylor page on Facebook, you'll get coupons for 40-50% off frequently.
4. Ralph Lauren – Great Brand for Stretchy and Comfortable Professional Work Dresses
Ralph Lauren makes stretchy dresses for work. They are simple and fit comfortably. I'm usually a size 4 in Ralph Lauren.
The 3/4-Sleeve Ruched Jersey Dress is super comfortable, stretchy, and professional for work.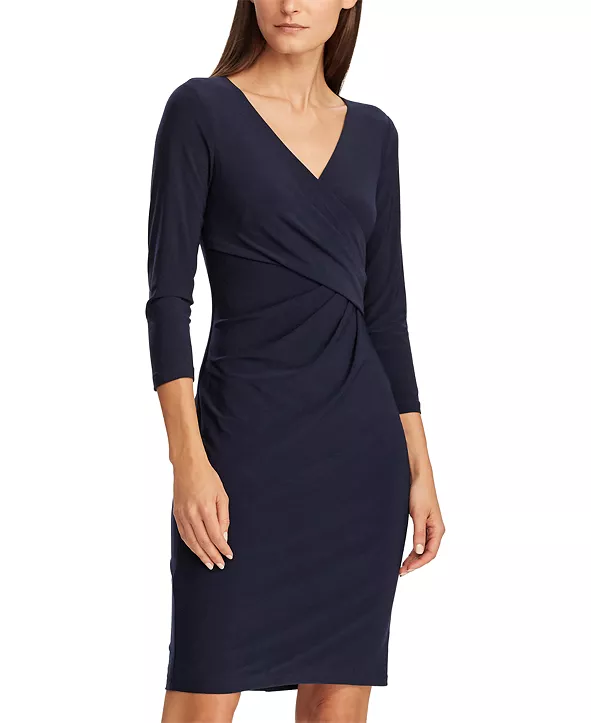 5. Ivanka Trump – Surprisingly Nice Women's Work Clothes
You may hate Ivanka Trump, and I completely respect your opinion.
But I have to give it to her; Ivanka Trump makes great work dresses!
I particularly like the Ivanka Trump Sheath Ponte Toggle Dress.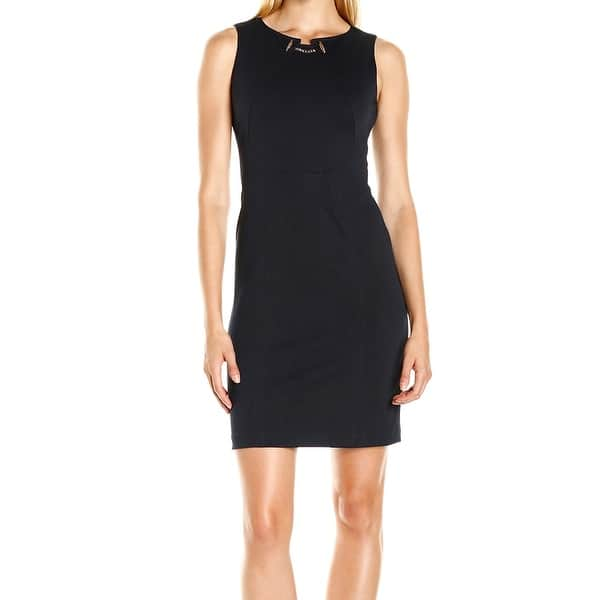 FAQS about What to Wear to Work
Have a question about choosing the best work clothes? Leave a comment below!
I just graduated from college. What are the basic work clothes that I'll need?
If you just graduated from college, start with one basic black dress, one black blazer, one black skirt, and 3-4 blouses as a start.
Where can I find business casual clothes for work?
Check out stores like J. Crew and Anne Taylor Loft for business casual clothes.
Kohl's and TJ Maxx sometimes have great clothes too.
Here is my top list of the best stores for finding affordable business casual clothes for work.
Where can I find business professional clothes for work?
Ann Taylor and the Banana Republic have great business professional clothes for women.
What are the best places to shop for work clothes in your 20s?
If you just graduated from college, you probably have a limited budget.
Check out TJ Maxx, the Anne Taylor Factory outlets, Banana Republic (when on sale), and the J. Crew outlet stores for work clothes.
Express also has great work clothes and outfits for women in their 20s.
What are the best places to shop for work clothes in your 30s?
If you are in your 30s, the best stores to shop for work clothes are Ann Taylor, Ann Taylor Loft (for business casual clothes), Macy's (for suits and blouses), TJ Maxx (for dresses), J. Crew, and Banana Republic.
What is the difference between Ann Taylor and Ann Taylor Loft?
In my opinion, Ann Taylor Loft is a bit more casual than Ann Taylor. Ann Taylor Loft is a great place to shop for work clothes for teachers.
Ann Taylor is better for a powerful woman in business outfits. To each her own!
Related Articles by Very Easy Makeup
Liked this article with tips on where to buy clothes for work? Check out these related articles too!
The Best Professional Shoes for Work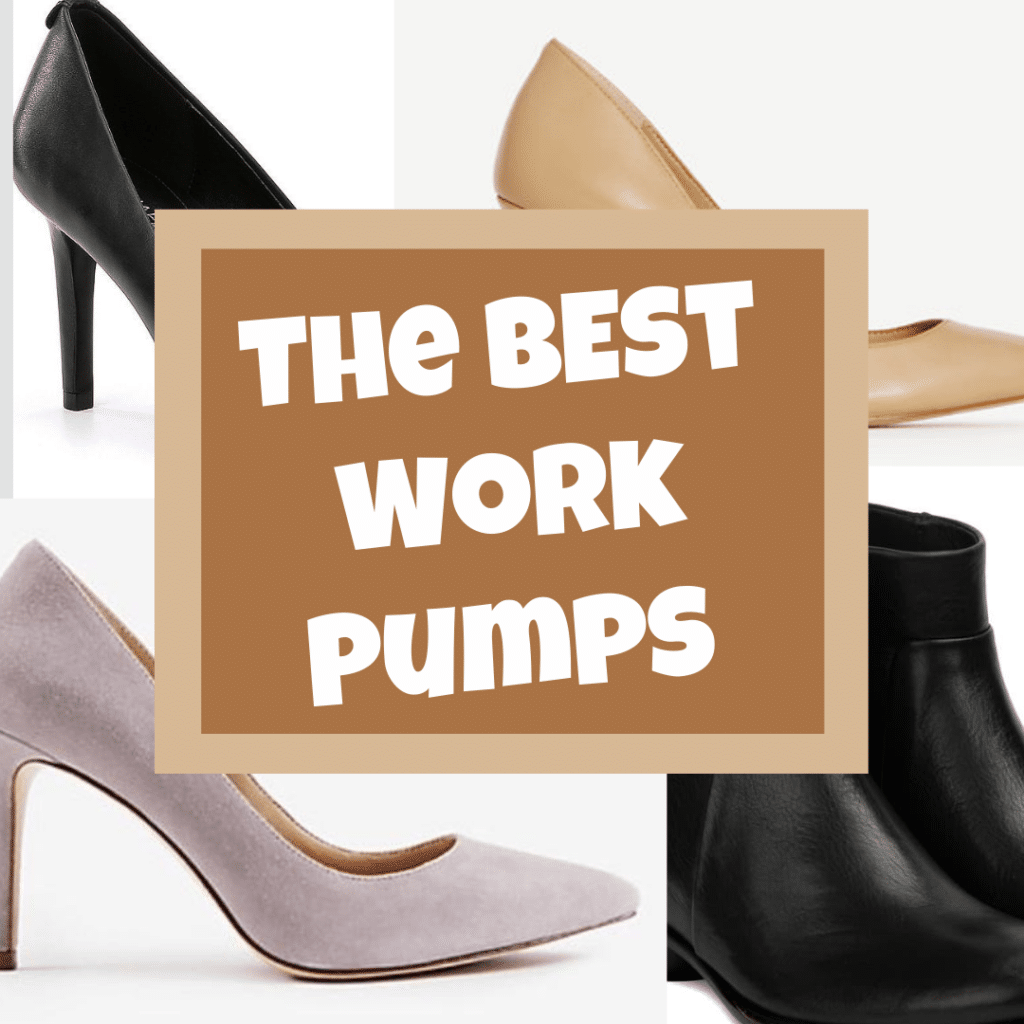 The Best Work Dresses with Pockets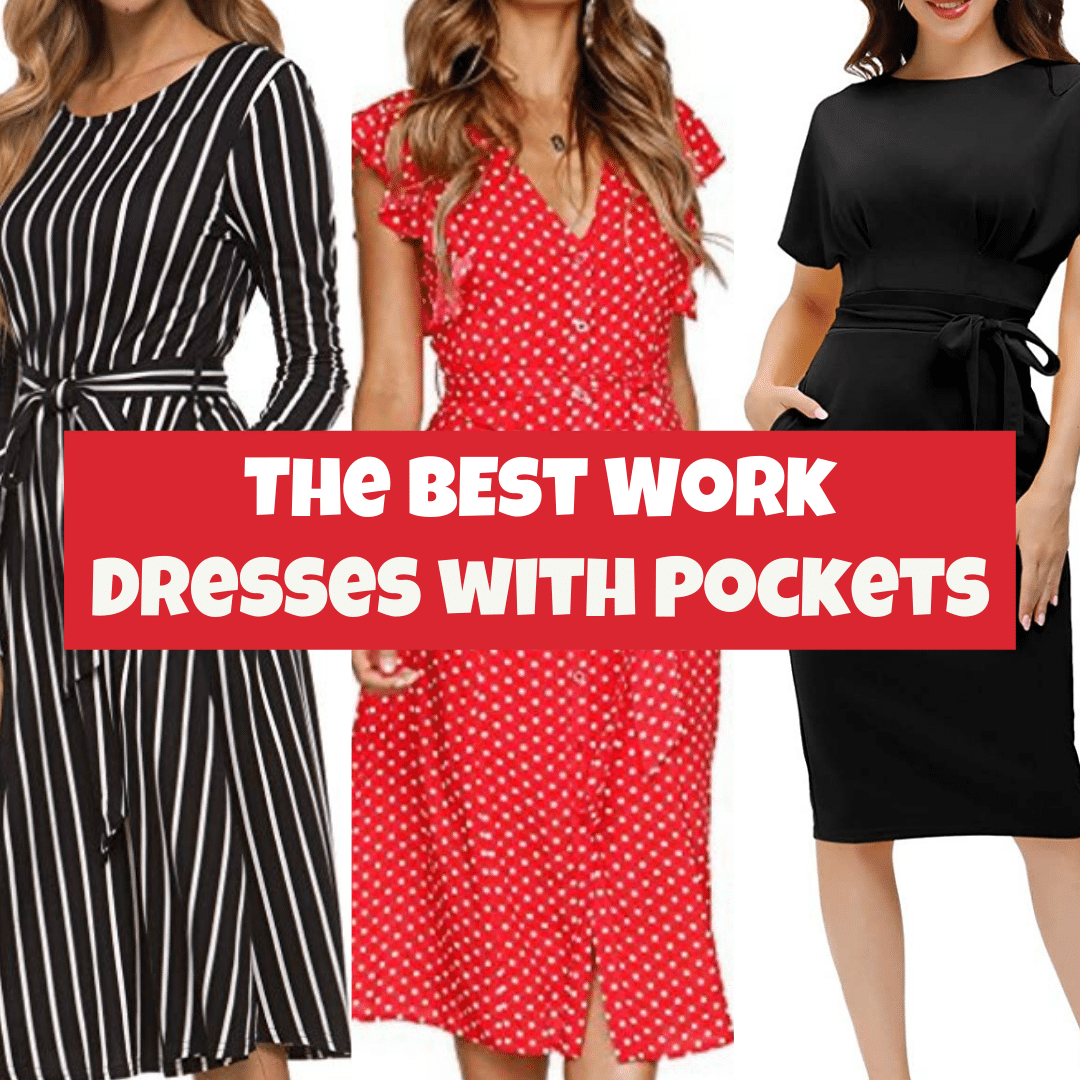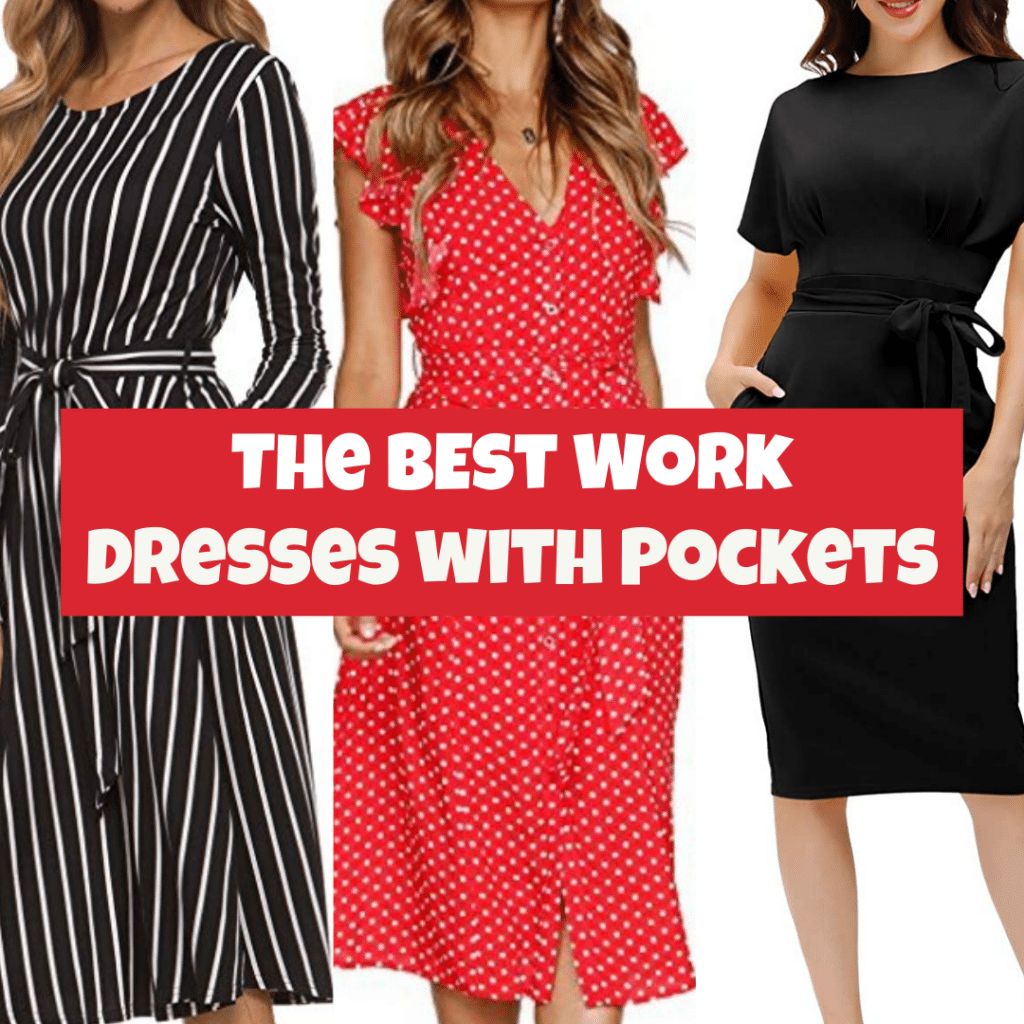 The Best Work Totes for Laptops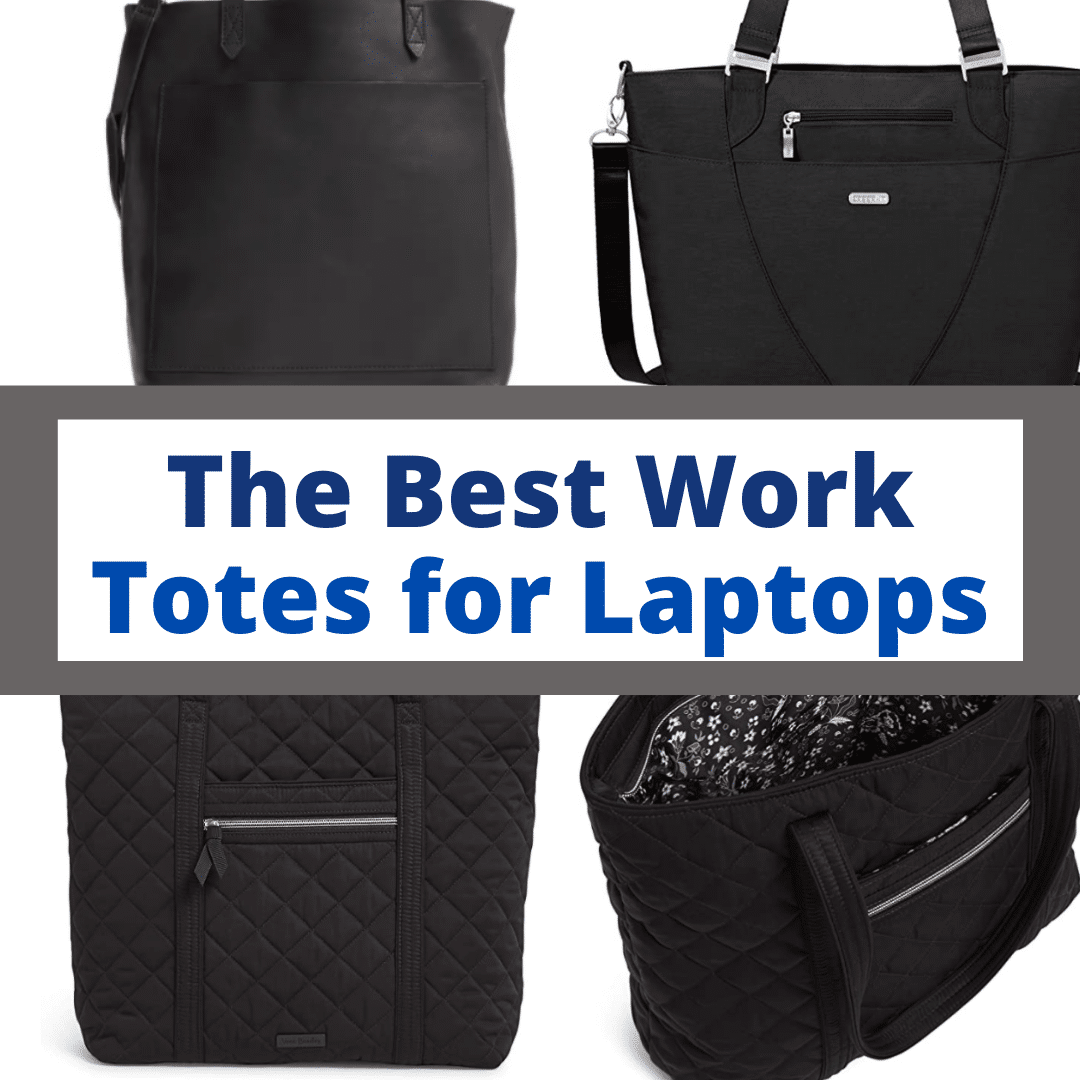 Connect with Very Easy Makeup
I'd love to connect with you!
Follow Very Easy Makeup on Facebook to get notified of new beauty, makeup, and fashion posts!
Please subscribe to the Very Easy Makeup YouTube channel. You'll find how-to tutorials for very easy makeup and bleaching hair blonde at home.
Sign up for the Very Easy Makeup Newsletter.