10 Cute Fall Date Night Outfits for Crisp Fall Nights
This post may contain affiliate links, which means I may earn a commission if you decide to make a purchase through our links, at no cost to you. You may view the disclosure here.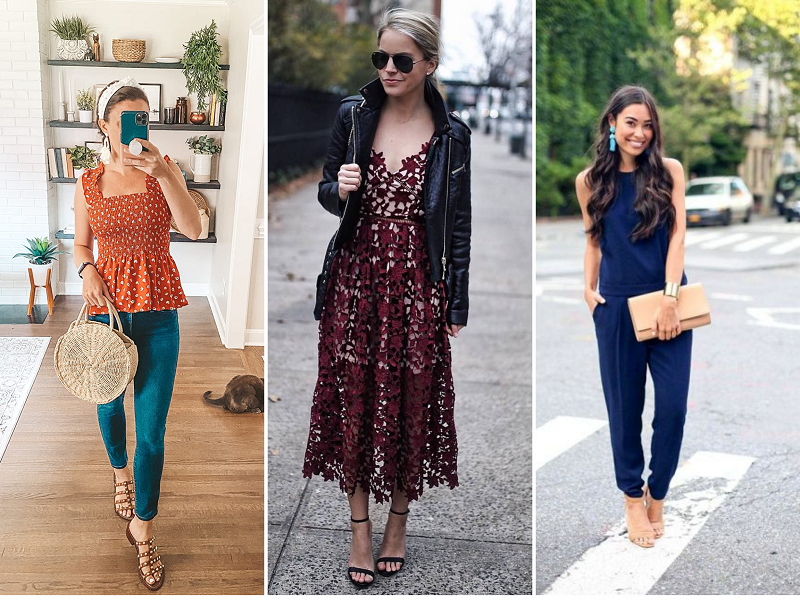 Fall Date Night Outfits
Summer date nights are fun, but I actually like fall dates much more!
Think apple picking, late lunches, dinners at local restaurants, concerts, and fun activities like bowling.
If you are searching for cute yet sexy fall date night outfits then you have come to the right place!
This post covers 10 fun fall date night outfits.
Whether you decide to wear jeans or a dress, always make sure to wear at least one piece of jewelry (my rule is three!) and to wear bright pink or red lipstick and a sexy, sweet-smelling perfume.
10 Sexy and Cute Fall Date Night Outfits
Some of these date night outfits are inspired from top Amazon influencers, which means it's easy for you to copy these fall date night outfits!
Just click on the orange "View on Amazon" button to add each clothing piece to your cart and then go ahead and check out. I'm all about making choosing the perfect fall date night outfit easy…in case you didn't notice. 😊
1. Midi Dress with a Leather Jacket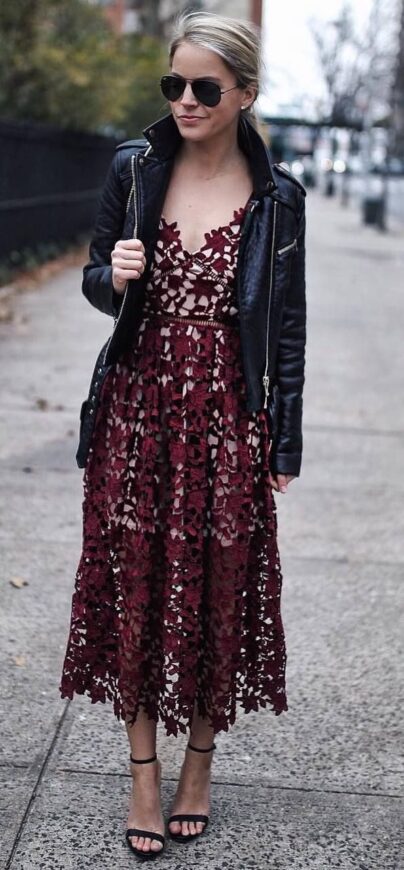 Get this Fall Date Night Outfit on Amazon
2. Gold Midi Skirt with Cami Shirt and Heels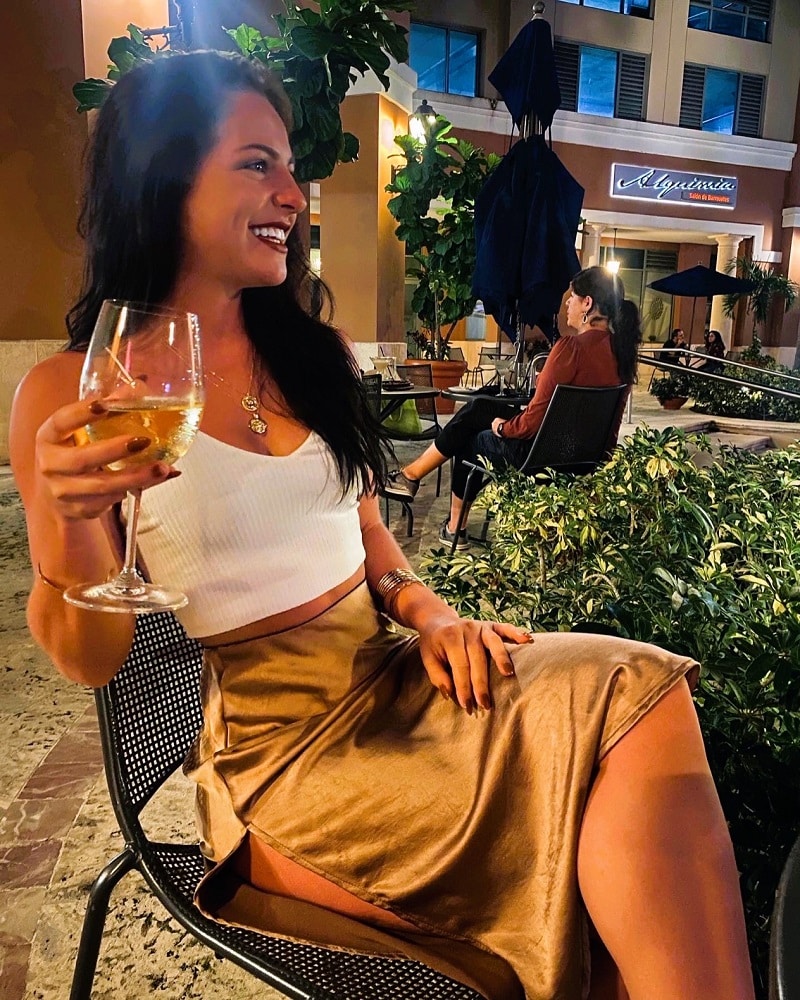 This gold skirt is so beautiful!! You will love wearing this skirt with a cami for a fall night outfit.
Get this Sexy Fall Date Night Outfit
3. Little Black Dress with Bright Heels
Get This Amazon Date Night Outfit
You can wear ANY little black dress with bright heels for a fun date night outfit. I love dresses by Calvin Klein (size 6) and GRACE KARIN.
LifeStride, Nina, and Calvin Klein usually have comfortable heels.
4. Sweater Dress with Heels
Sweater dresses are perfect for fall night outfits!
Get this Fall Date Night Outfit
5. Midi Skirt with Jean Jacket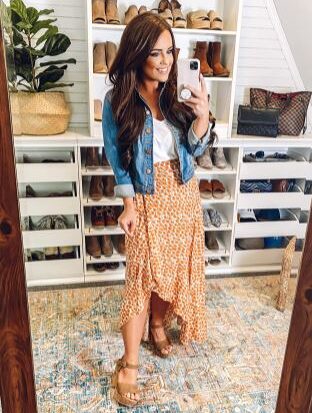 This is such a cute October outfit idea.
Copy this Fall Date Night Outfit
6. Pants Romper with Heels
A black romper is such a glam outfit idea for date night!
Get a Similar Classy Fall Date Night Outfit
Jumpsuits are so in for fall. You may love these dressy designer jumpsuits.
7. Sexy V Neck Blouse with Jeans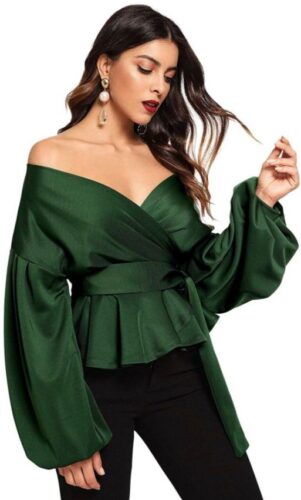 This Amazon fall outfit is perfect for date night or a fancy dinner with friends.
Get this Fall Date Night Outfit
8. Ruffle Top with Jeans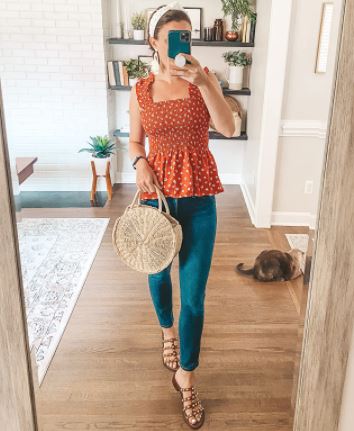 This is a cute outfit from Amazon for an afternoon brunch or festival date!
Get this Cute Fall Outfit for Dates
9. Off the Shoulder Dress and Heels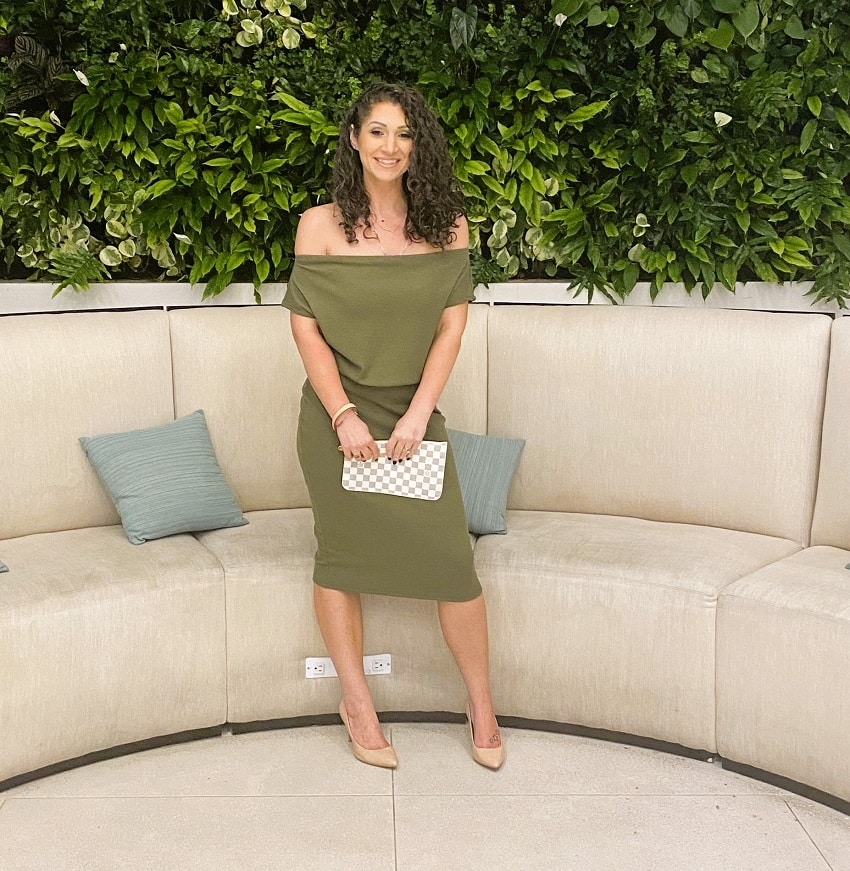 This fall date night outfit is sexy and comfortable!
Buy This Sexy Fall Date Night Outfit on Amazon
10. Off the Shoulder Blouse with Skinny Jeans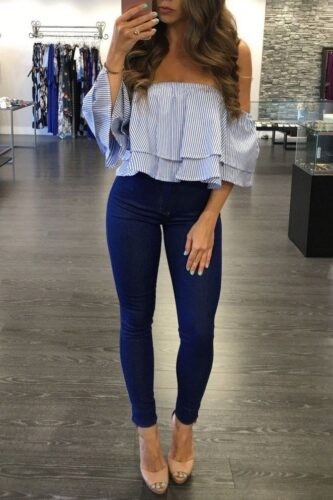 Skinny jeans are always perfect for fall outfits! An off-the-shoulder blouse is cute for date night.
Get a Similar Date Night Outfit for Fall
FAQs about Date Outfits
Have a question that's not answered below? Leave a comment!
What Date Outfits Do Guys Love?
You can't go wrong with a dress or a skirt! Most guys love a girl in a dress.
Studies show that red and light pink clothes are also good for a date.
What Are Good Daytime Date Outfits for Autumn?
Good daytime date outfits for fall include a simple dress with knee-high boots or skinny jeans and a cute off-the-shoulder or one-shoulder shirt.
What Are Good Date Night Outfits at Home?
Of course, you can always wear a cute loungewear outfit, but black leggings (all guys seem to love leggings!) and a semi-see-through t-shirt are probably better bet.
What Are Good Casual Date Outfits for Fall?
Go with jeans, classy boots, and a cute blouse or an off-the-shoulder sweater.
What Are Cute and Casual Dresses for Fall on Amazon?
I love all of these dresses!
Related Articles by Very Easy Makeup
Liked this article with cute fall date night outfits? Check out these related articles too!
Fall Outfits with Thigh High Boots
Plus Size Athleisure Outfits for Fall
Connect with Very Easy Makeup
I'd love to connect with you!
Follow Very Easy Makeup on Facebook to get notified of new beauty, makeup, and fashion posts!
Please subscribe to the Very Easy Makeup YouTube channel. You'll find how-to tutorials for very easy makeup and bleaching hair blonde at home.
Sign up for the Very Easy Makeup Newsletter.