27 Sexy Halloween Costume Ideas That Aren't Slutty!
This post may contain affiliate links, which means I may earn a commission if you decide to make a purchase through our links, at no cost to you. You may view the disclosure here.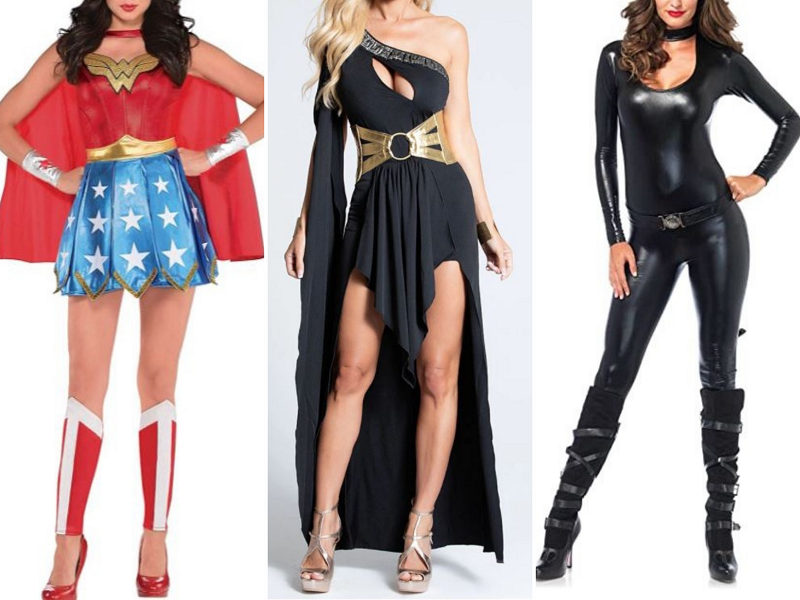 Sexy Halloween Costumes
It can be hard to find a GOOD Halloween costume for women that is sexy, but not slutty.
Of course, there's the option to dress up as a nurse, a maid, an angel, or a Playboy bunny – but those are SO, so stereotypical.
If you want a sexy Halloween costume, consider one of these hot and sexy Halloween costume ideas for women.
These sexy Halloween costumes will have all eyes on you! 😍
Topics in this costume guide with sexy Halloween costume ideas for women include:
Sexy Halloween costume ideas for curvy women (Jasmine, The Little Mermaid)
Sexy Halloween costumes with tights (policewoman, Catwoman, circus ringleader)
Hottest college Halloween costumes for women/girls
Where to Shop for Sexy Halloween Costumes
If you aren't sure where to even begin searching for a sexy Halloween costume, below are my top picks!
Windsor
Windsor is one of my top recommendations for buying unique and sexy Halloween costumes for women! When homecoming season rolls around, Windsor also sells really cute homecoming dresses too!
Amazon
Amazon makes shopping for sexy Halloween costumes so easy! Just type in "sexy Halloween costumes women" into the search bar and you'll find lots of sexy (but not slutty!) Halloween costume ideas.
Yandy
If you want a sexy Halloween costume that is really sexy, check out the costumes on Yandy!
Best Sexy Halloween Costume Ideas for Women
What's your favorite sexy Halloween costume for women?
Leave a comment below with your #1 pick!
1. Ninja
You can't go wrong with a sexy ninja Halloween costume.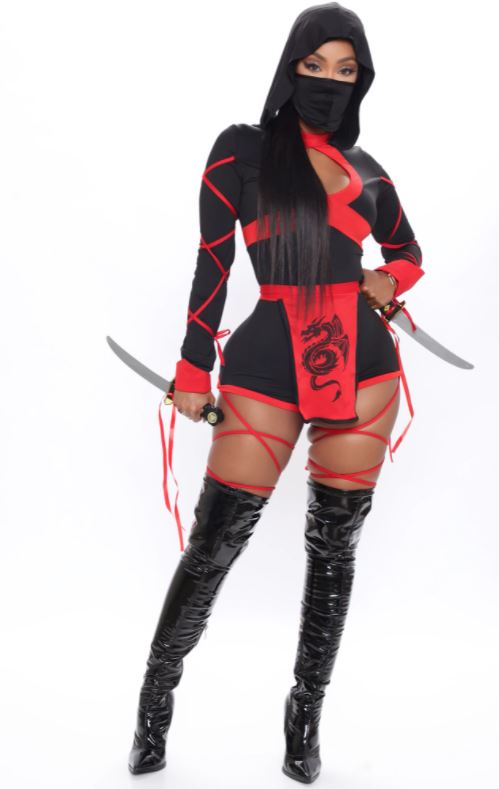 Amazon sells a LOT of ninja Halloween costumes for women but these two are my favorite.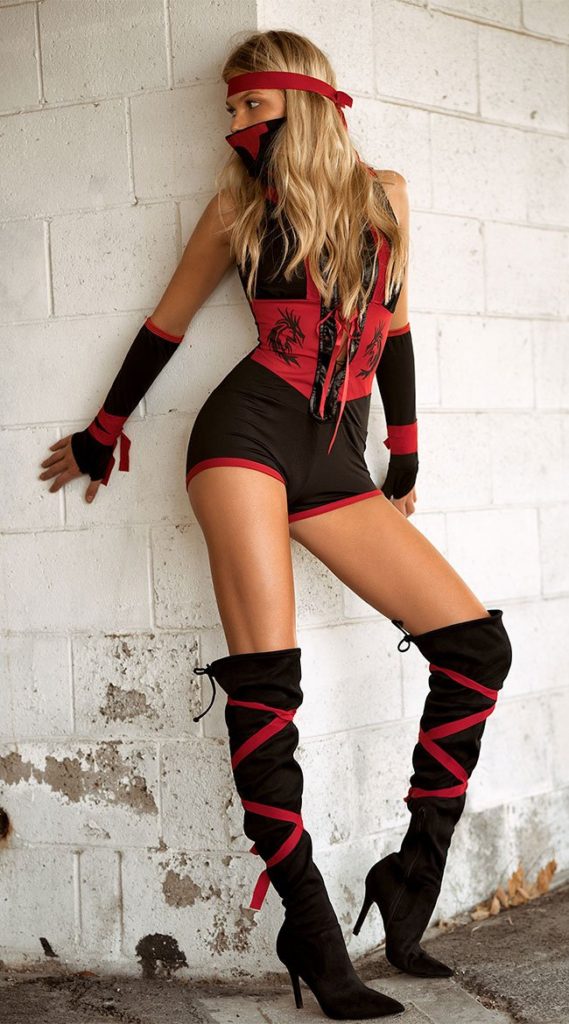 Add sexy boots and tights for added style. This is also a great sexy Halloween costume idea with a mask.
2. Wonder Woman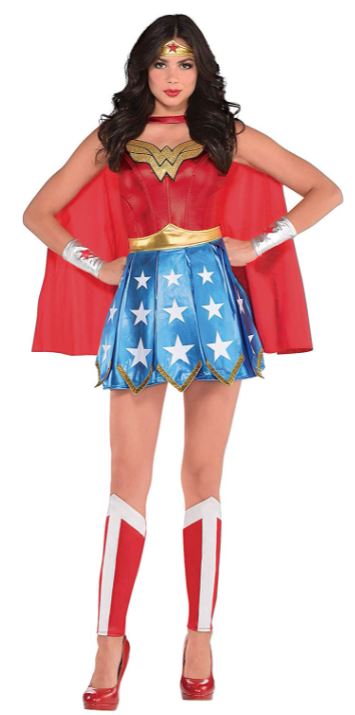 Who doesn't love Wonder Woman?
Wonder Woman is powerful and one of the most popular sexy Halloween costume ideas for women.
These are my two favorite D.C. Comics Wonder Woman costume on Amazon. If you want the Classic Wonder Woman look, go with the costume with a skirt.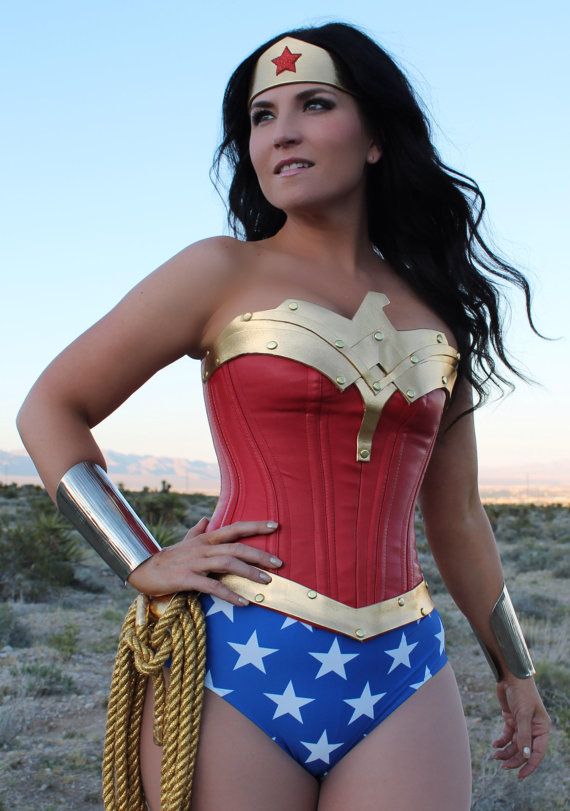 For a bolder costume, go with the sexy Wonder Woman costume with booty shorts.
3. Policewoman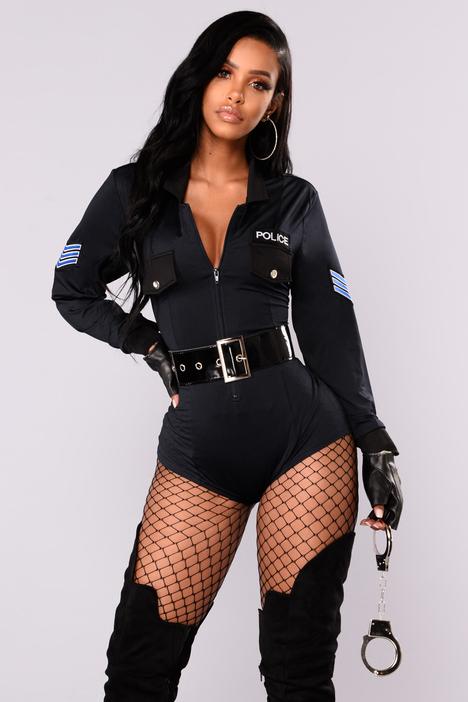 Time to pull the handcuffs out of the bedroom! Dressing up as a policewoman is a sexy Halloween costume idea. Make sure to get fishnet tights for a sexy costume.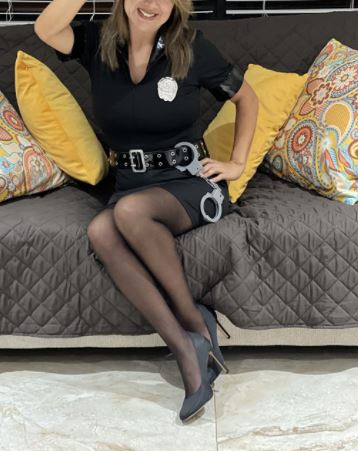 There is also a sexy policewoman costume with pants. Perfect if you live somewhere cold!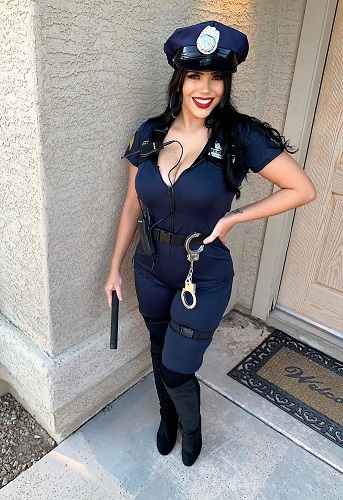 4. Top Gun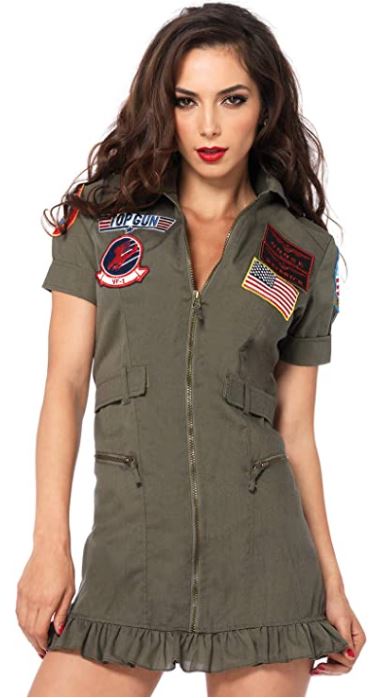 Top Gun is a sexy couple Halloween costume idea.
There's another version of a Top Gun costume for women with pants, but I like the dress costume with knee-high boots or thigh-high boots more.
Check out this YouTube Top Gun costume try on to see what this costume looks like in person!
5. Jasmine (or Arabian Princes)
If you have great abs or legs, then dressing up as Disney's Jasmine from Aladdin is a PERFECT Disney princess Halloween costume for college.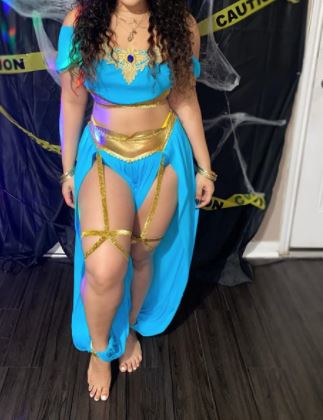 Plus, you can have your hubby dress up as Aladdin for a cute couple's Halloween costume idea.
6. Tinker Bell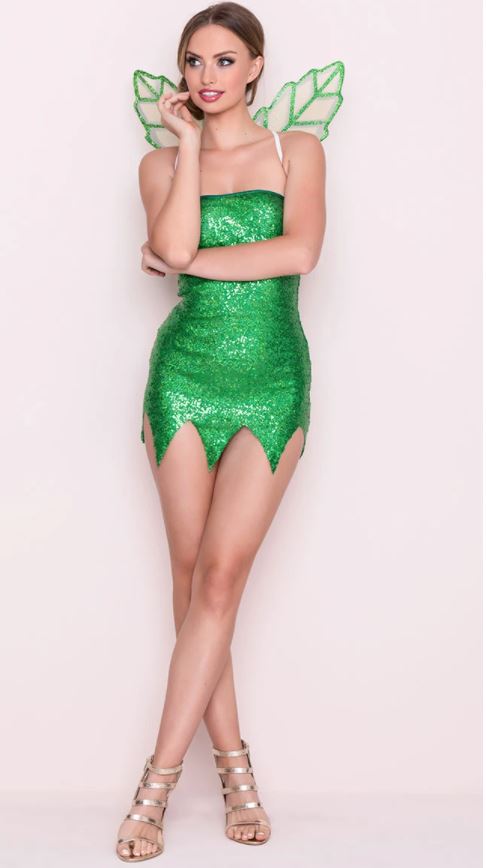 Tinker Bell is so cute, but she also has a mischievous side. This Tinker Bell dress is skin-tight and will show off your legs.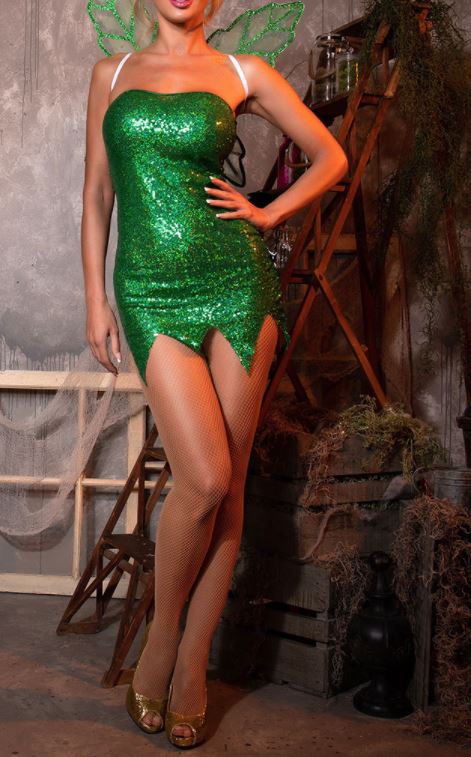 Dressing up as Tinker Bell is one of the hottest Halloween costumes for college.
7. Mermaid
Mermaid costumes look GREAT on both thin and curvy women. This mermaid skirt on Amazon is PERFECT for a sexy Halloween costume for women.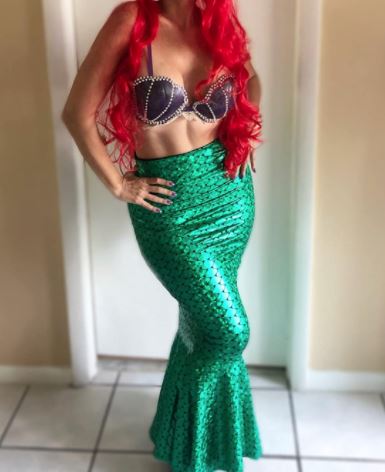 Add a red wig if you want to dress up as Ariel for a sexy Disney Halloween costume for women.
RELATED: Sexy Mermaid Costume DIY Ideas
8. Roman Goddess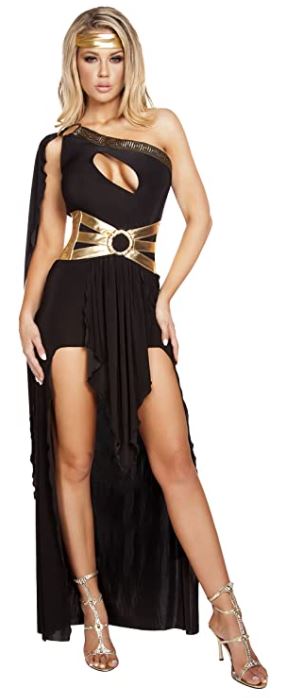 This Roman Goddess costume is such a sexy Halloween costume for women. Add silver or gold heels to make this sexy costume stand out.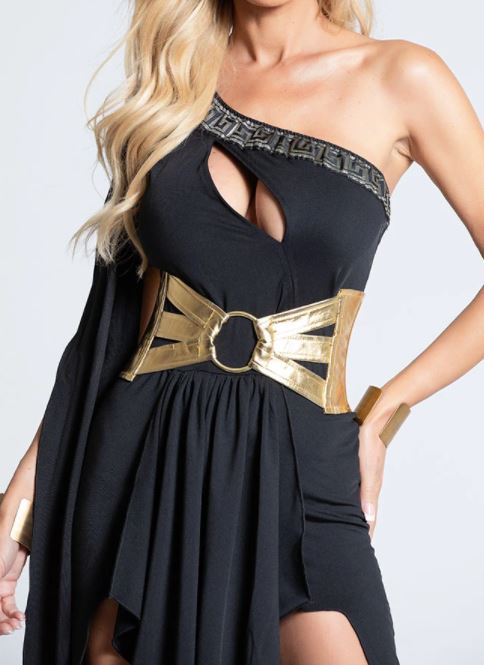 9. Catwoman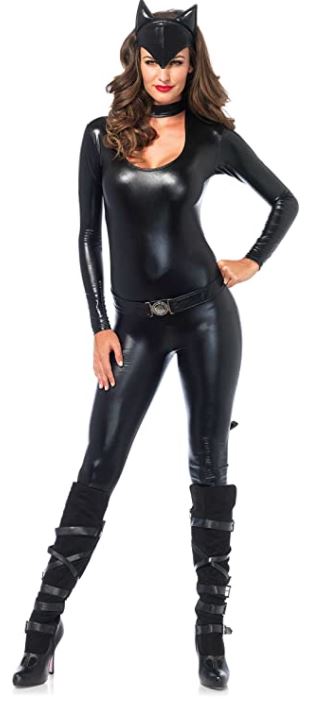 If you get cold on Halloween (at least I do!) but still want a sexy costume, dress up as Catwoman. There's something about black tights that is just so sexy…and this costume will keep you warm too.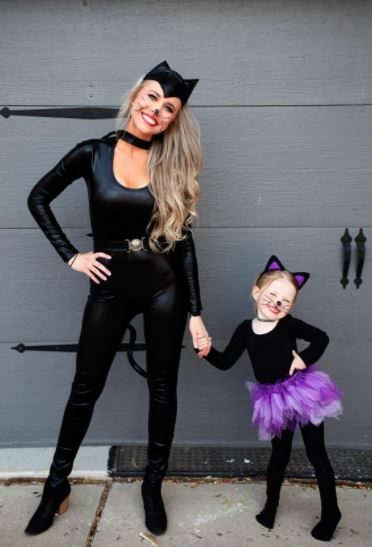 See what this exact Catwoman costume looks like in this YouTube Amazon Halloween costume haul.
There's also a sexy Catwoman costume with fishnet tights on Amazon too!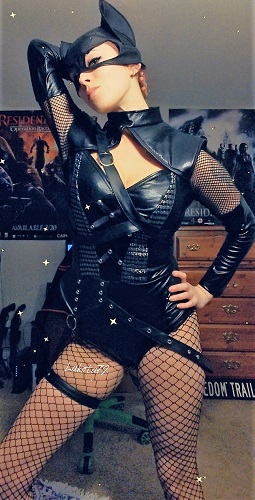 10. Circus Ringmaster
There are a few versions of a Circus Ringmaster costume for women on Amazon, but this one is the sexiest.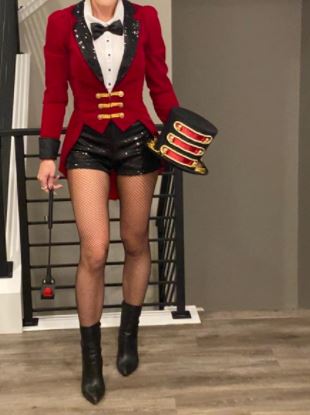 If you are a dog owner, you can dress up as a ringmaster and have your dog dress up as a lion for a cute dog and owner Halloween costume.
11. Cavewoman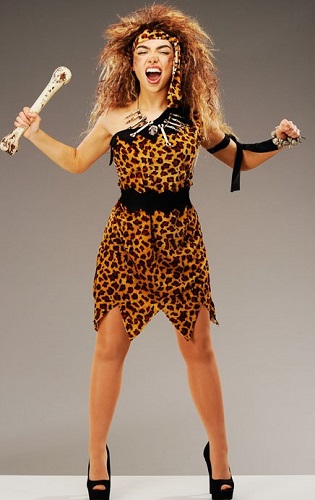 Dressing up as Cavewoman is also GREAT for a sexy couple's Halloween costume idea or a hot college group Halloween costume idea.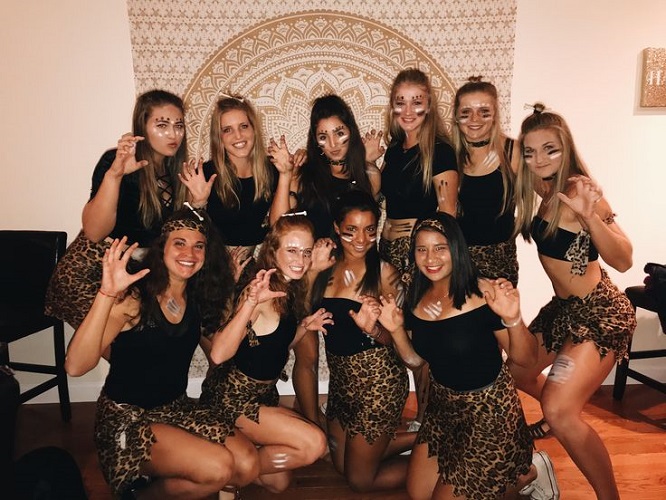 12. Cruella De Vil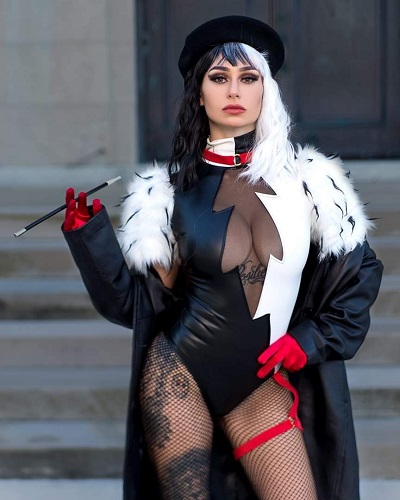 There's more than one costume idea for Cruella De Vil. A bodysuit makes for a super hot and sexy Halloween costume idea.
RELATED: Cruella De Vil Halloween Costumes and Ideas
13. 80s Girl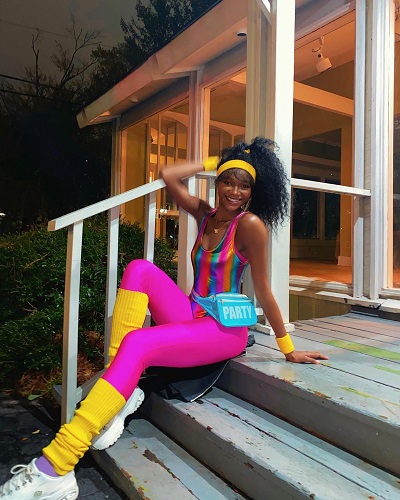 A girl/woman in leggings always makes of r asexy and hot Halloween costume.
14. Victoria's Secret Angel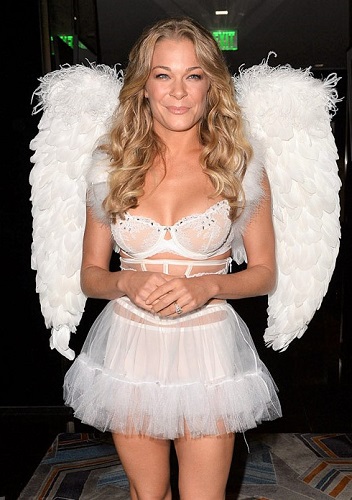 This Victoria's Secret sexy Halloween costume is so unique!
Learn how to copy this sexy Halloween costume idea: Victoria's Secret Angel Costume
15. Super Sexy Devil Costume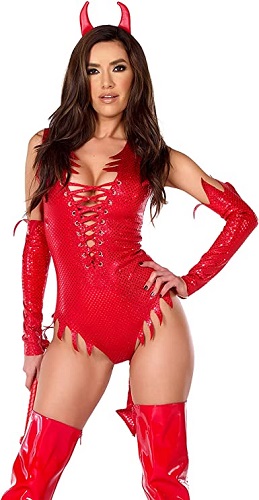 This devil Halloween costume is HOT!!!
Another sexy Halloween costume idea is to wear a red dress and then get a devil costume set:
16. Flight Attendant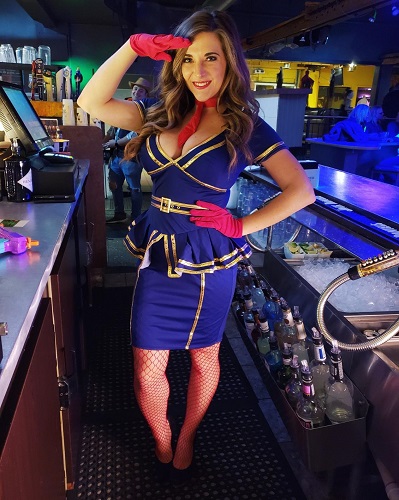 17. Firefighter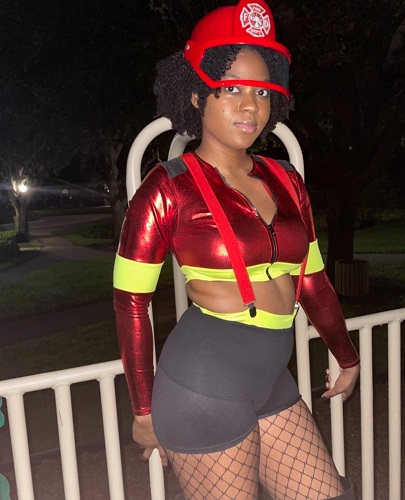 18. French Maid
Dressing up as a French Maid is a classic sexy costume for women.
19. Race Car Driver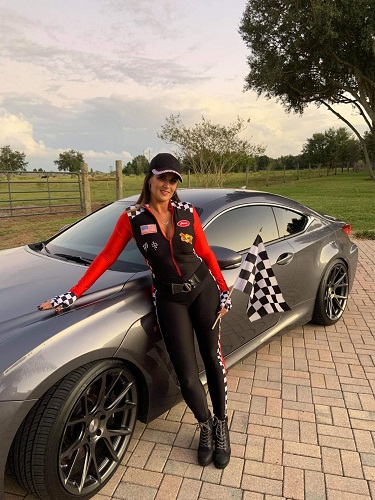 Ready, set, go! Get ready for the heat in this hot Halloween costume for women.
20. Cardiac Nurse
Any Halloween costume with fishnet tights is sexy!
21. Sexy Ref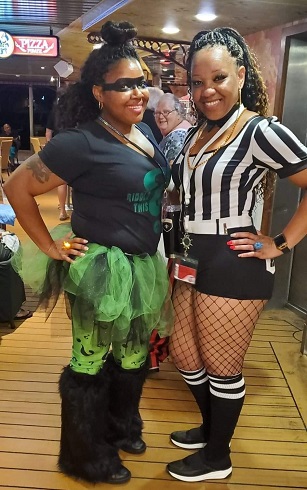 Keep everyone in line at night! This sexy referee costume for women is perfect for Halloween! Plus, you can wear comfortable sneakers for walking around and dancing all night.
22. Beer Babe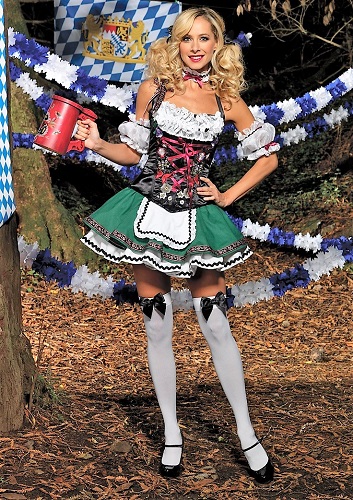 Dressing up as a beer maid is a super cute (and sexy!) Halloween costume. This beer maid costume also comes in plus sizes up to 4X-Large.
23. Medusa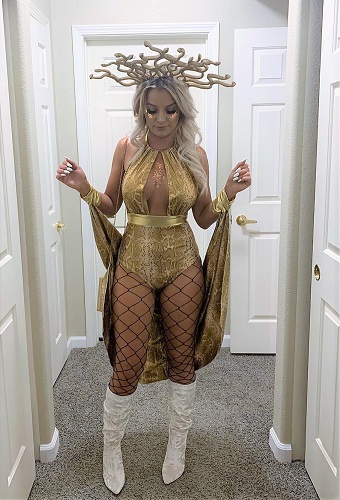 Women say this sexy Medusa costume is a must-buy for any costume party! This sexy costume is perfect for Las Vegas Halloween too.
24. Sexy Harlequin Costume
This red Harley Quinn bodysuit costume is so, so sexy!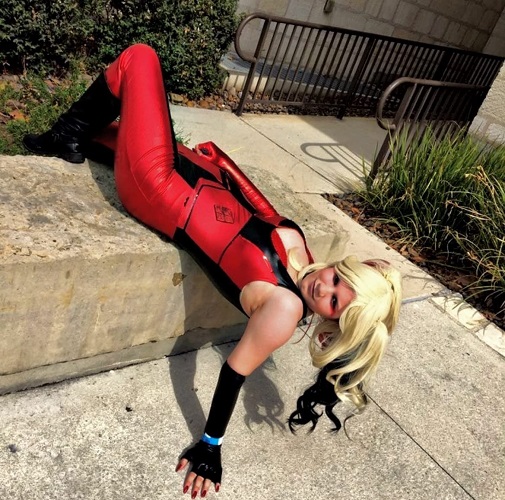 There is another version of the sexy Harley Quinn costume with shorts too.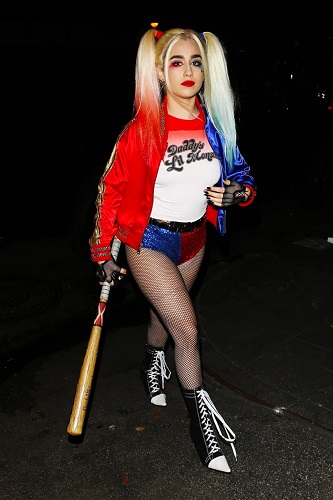 25. Princess Leia from Star Wars
This Star Wars Princess Leia Halloween costume is so, so sexy! This Star Wars costume for women is also a great cosplay costume.
26. The Darqueside Dark Lord Sexy Costume
You will absolutely love this sexy costume! It's very sexy without being super revealing.
27. Sexy Army Commando Costume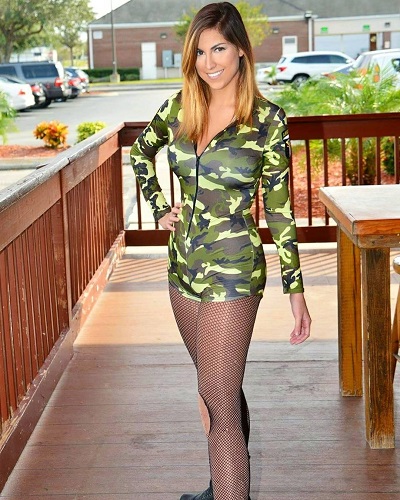 This sexy Halloween costume is super sexy! Women say this sexy costume fits really well. This costume also comes in plus sizes and is made with stretchy material!
More Sexy Halloween Costume Ideas
Sexy Couples Halloween Costumes
College Girl Group Halloween Costumes (sexy and cute costumes!)
Sorority Halloween Costumes (includes sexy costumes!)
Sexy Plus Size Halloween Costumes
See All Halloween Costume Ideas