11 Most Creative Halloween Costumes for Adults
This post may contain affiliate links, which means I may earn a commission if you decide to make a purchase through our links, at no cost to you. You may view the disclosure here.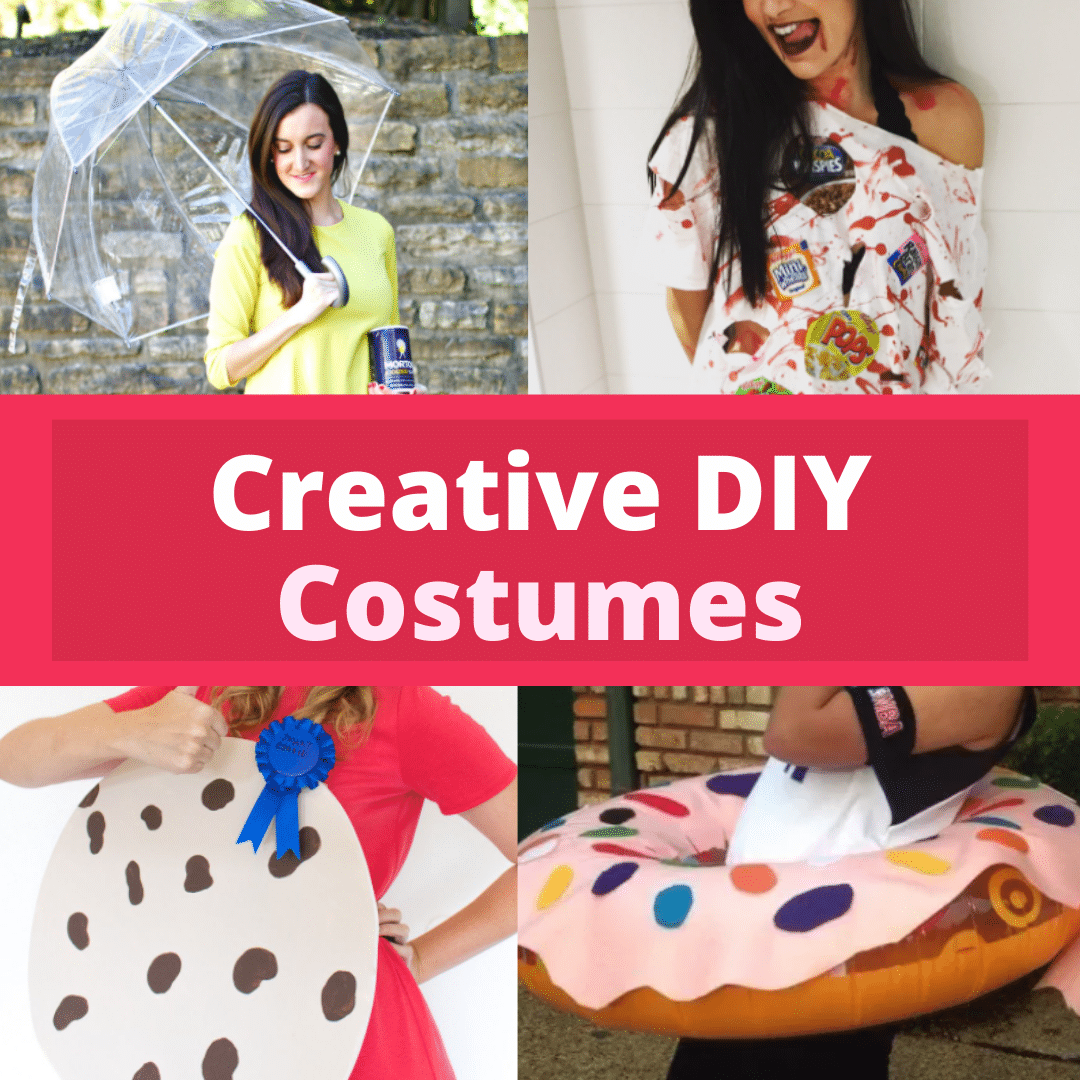 Creative Halloween Costumes
Want a fun and creative Halloween costume?
Check out these creative Halloween ideas for adults. These creative DIY Halloween costumes are perfect for adults and college students.
Creative DIY Costume IdeasCreative costume ideas include:
An Animal Cookie – Perfect for College Students!
The Morton Salt Girl – An Easy and Creative Halloween Costume for Adults
Dunkin' Donuts Girl – A Creative and Funny Halloween Costume
A Cereal Killer – An Easy DIY Creative Costume for Halloween
A Smart Cookie – A Creative DIY Costume for College Students
And more creative Halloween costumes for adults!
Most Creative Halloween Costumes for Adults
1. An Animal Cookie
Dressing up as an Animal Cookie? You bet! This is a GREAT creative Halloween costume for college students or women.
How to Dress Up as an Animal Cookie for a Creative DIY Halloween Costume
2. The Morton Salt Girl
This creative Halloween costume idea for women is super easy!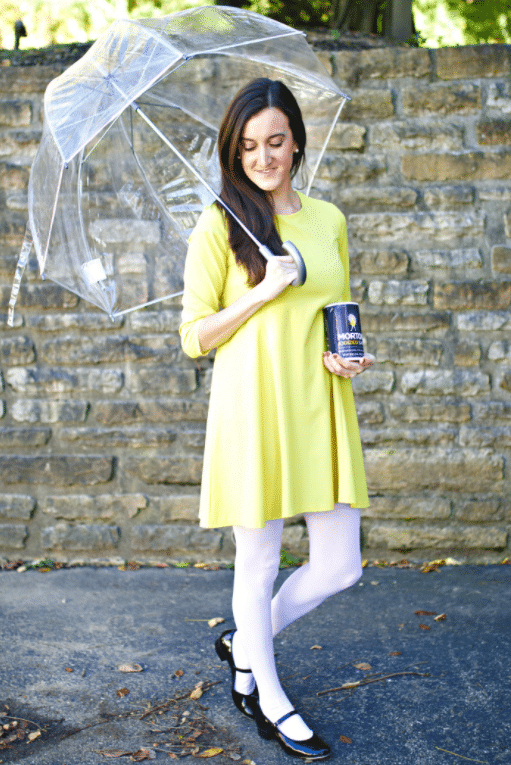 The Morton Salt Girl – DIY Costume Online for College Students and Women
3. Dunkin' Donuts Girl
A Donkin' Donuts girl is a funny and creative Halloween costume for women! It's a great costume idea for teachers too!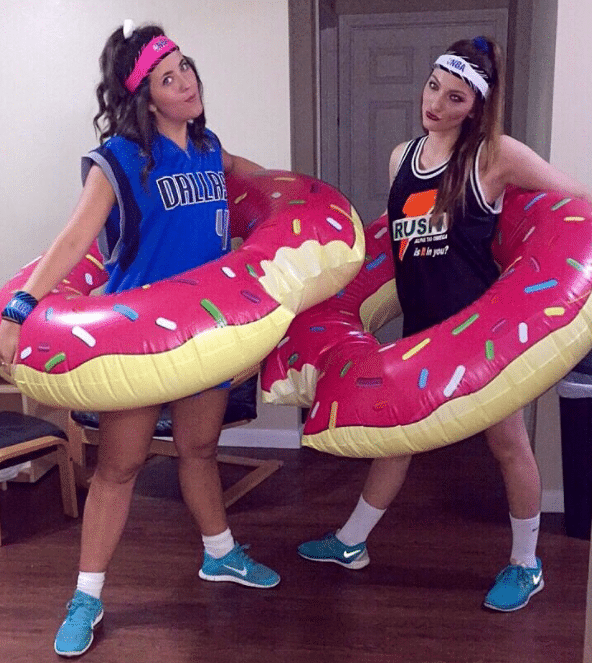 This is a creative and funny DIY Halloween costume for women or for men.
Dunkin' Donuts Easy and Creative DIY Costume for Adults
4. A Cereal Killer
This bad-ass and sexy Halloween costume for women is both creative and scary!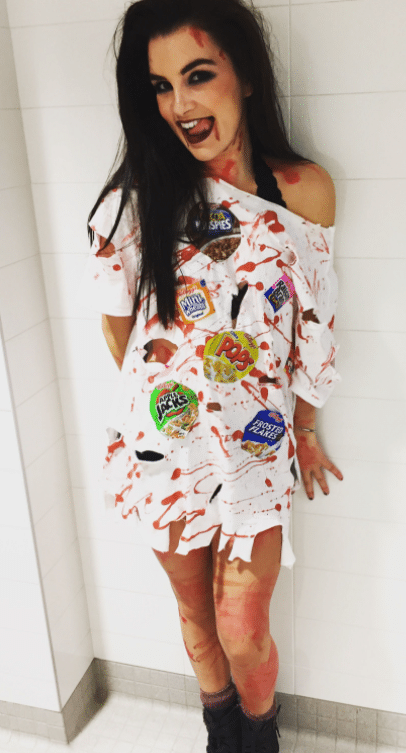 This is such an easy DIY Halloween costume for Halloween.
Creative DIY Cereal Killer Last Minute Costume Essentials
5. A Smart Cookie
If you are in college or grad school, this creative Halloween costume would be just perfect for you!

This is a witty and creative Halloween costume for college students or teachers.
Easy Last Minute DIY Smart Cookie Halloween Costume
6. Popcorn Girl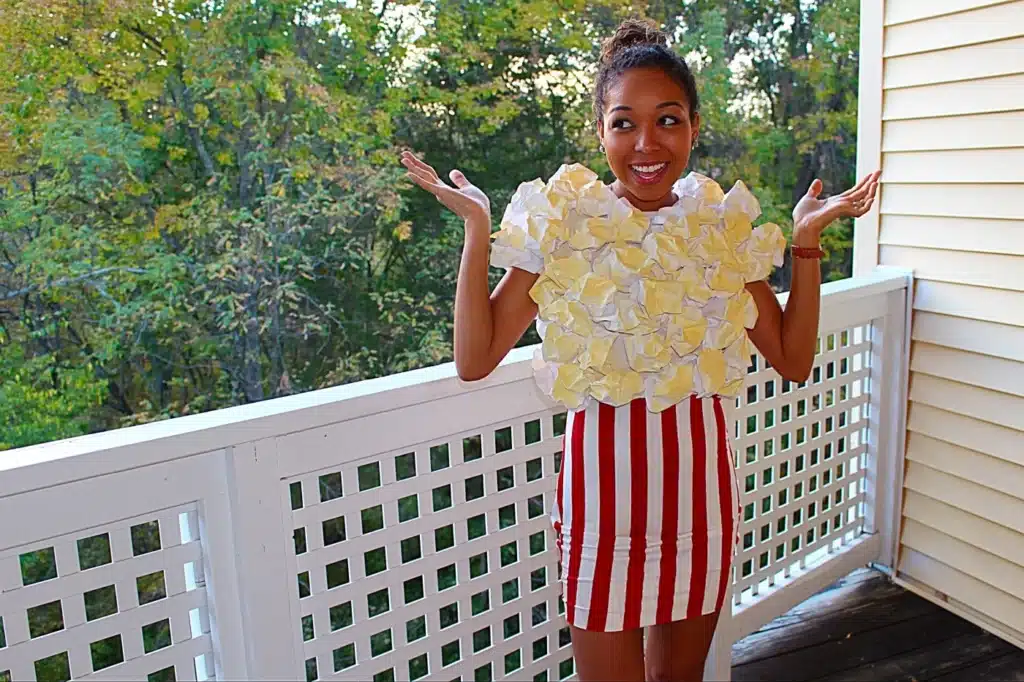 This popcorn girl costume idea is sure to make you pop at any Halloween party!
Get the tutorial for this costume here.
7. A Gumball Machine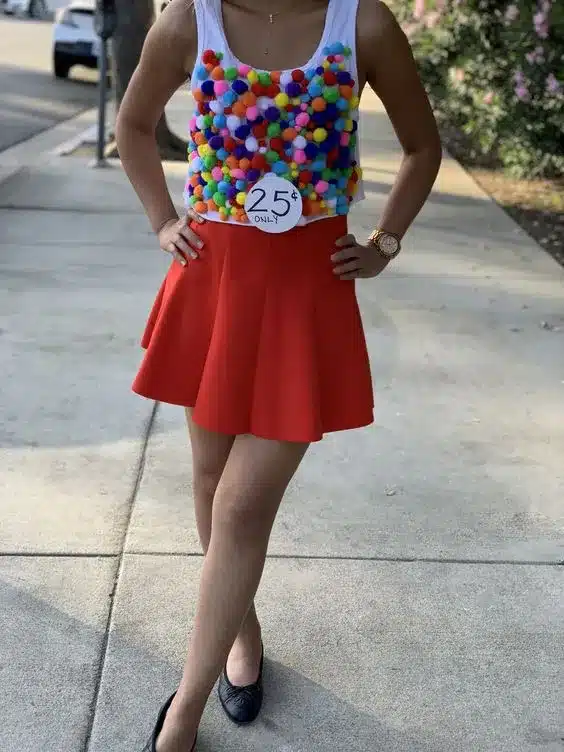 This is a great DIY and creative Halloween costume for women!
8. The Energizer Bunny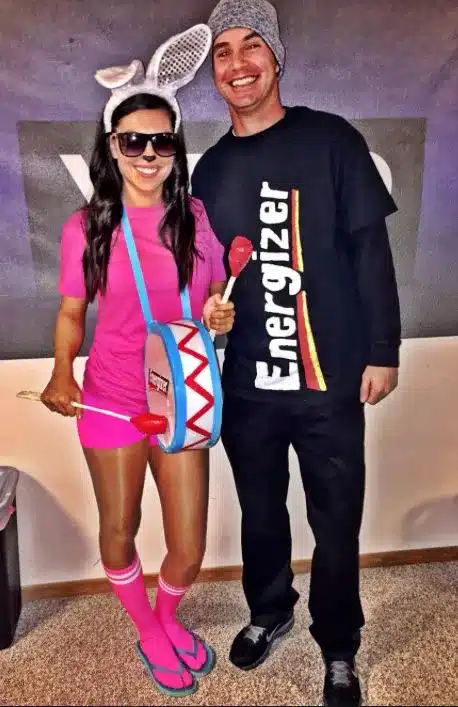 This DIY Halloween costume idea for couples is so creative! For this creative Energizer Bunny costume costume, you'll need a pink T-shirt and pink shorts. Then, wear bunny ears and get this Energizer bunny drum on Amazon!
9. Riding a Unicorn
You can always dress up as a sexy unicorn for Halloween, but why not go even MORE creative and dress up as a person riding a unicorn?!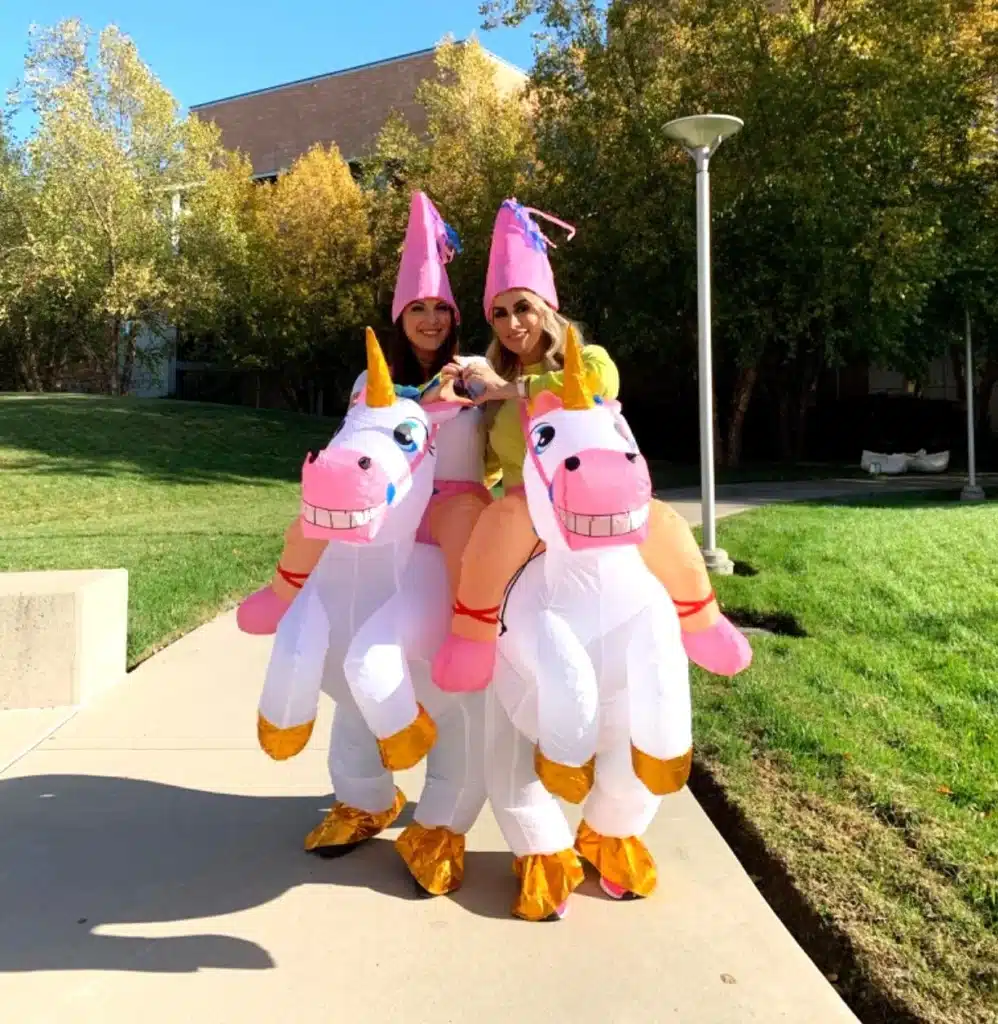 10. A Chicken
Want a creative Halloween costume for adults that will have everyone laughing out loud? Then this chicken costume is what you need! Plus, this funny chicken costume is work-appropriate (making it a great Halloween costume for work) and guaranteed to win costume contests!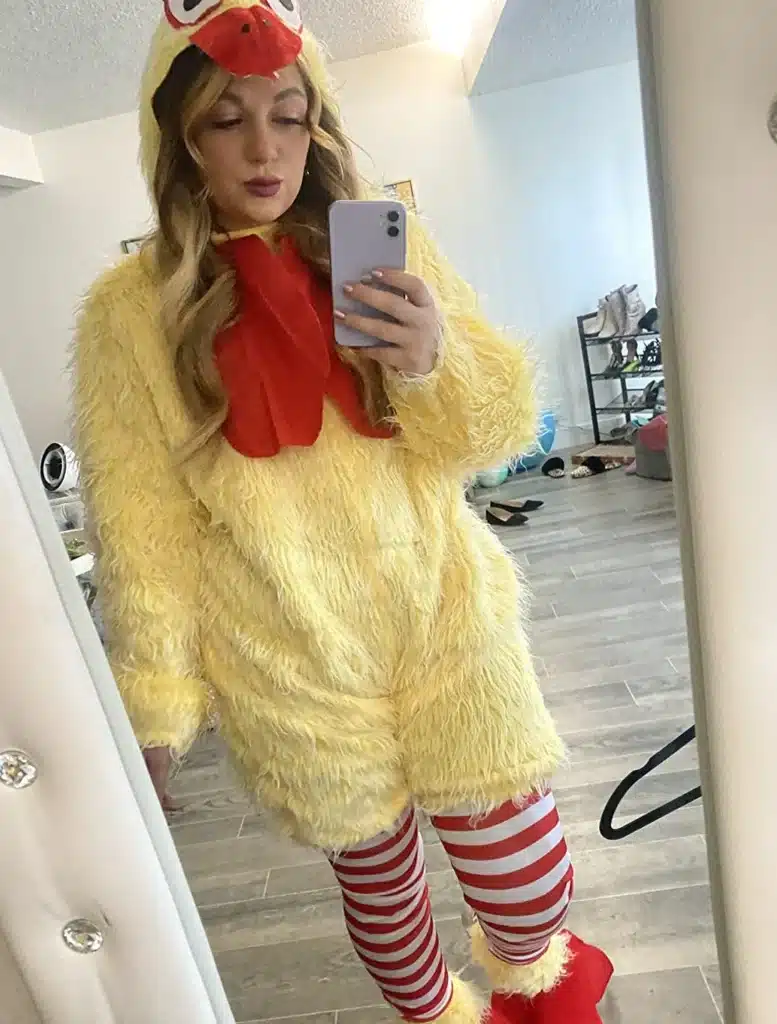 11. RIP 20s
If you are in your 30s, you will love this creative Halloween costume idea! All you need to do is buy a Skeleton costume from Amazon, and then hold up a sign that says "RIP 20's. Hello 30." Funny and easy to do!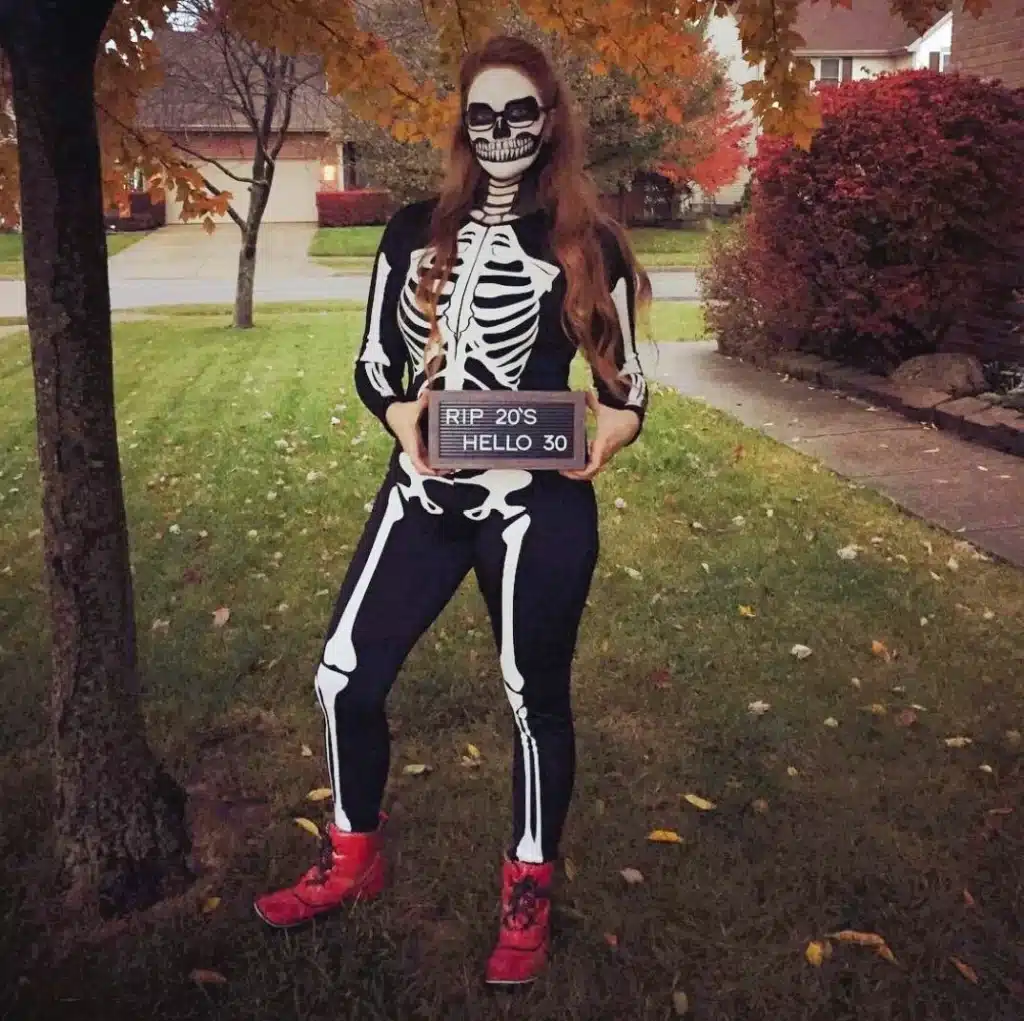 Summary
In conclusion, there are lots of creative Halloween costume ideas for adults! In general, the most creative Halloween costumes include a little bit of DIY work...and that's what makes them unique!
What's the most creative Halloween costume you have ever seen somewhere wear? Please leave a comment below. I'd love to hear from you!!
More Halloween Costume Ideas by Very Easy Makeup
Fleur Delacour Yule Ball Dress and Costume
Scary Halloween Costumes with a Face Mask
Best Dog and Owner Costume Ideas
Explore All Halloween Costume Ideas
More Halloween Costume Guides Online
Most Badass Female Halloween Costumes of All Time
Best Black Couple Costumes for Halloween