15 Best Halloween Costumes with Masks
This post may contain affiliate links, which means I may earn a commission if you decide to make a purchase through our links, at no cost to you. You may view the disclosure here.
Halloween Costumes with Masks
Happy Fall! With Halloween around the corner, it's time to start brainstorming Halloween costume ideas.
You are in luck if you are searching for a Halloween costume with a mask or Halloween costume ideas with masks.
This Halloween costume guide includes:
The best Halloween costumes with masks
Costumes with masks for adults
Female Halloween costumes with masks
Scary Halloween costumes with a face mask
Best Halloween Costumes with Face Masks
Continue reading for sexy Halloween costume ideas…each costume has a mask as part of the costume!
1. Ninja Costume for Women with a Face Mask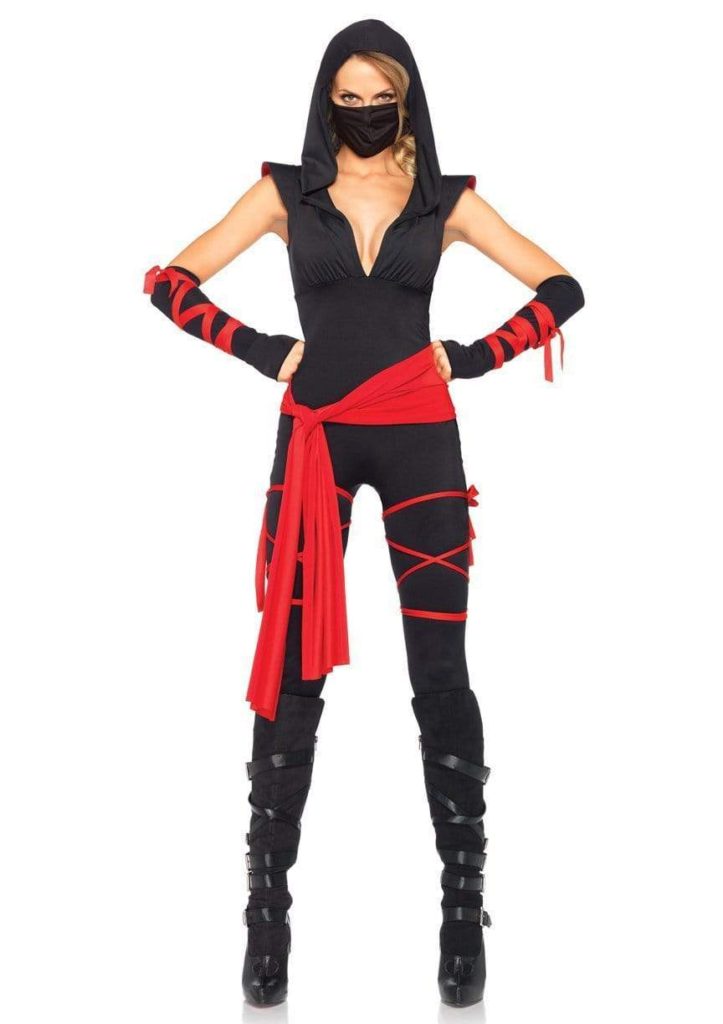 2. Sexy Dragon Ninja Costume with Bootie Shorts and Mask
3. Cat Woman – Warm Halloween Costume Where You Can Add a Mask
Cat Woman doesn't have a mask over her face, but she does have a face mask.
Wear a simple black COVID mask with your Cat Woman costume and it will look like your face mask is part of the outfit.
Amazon sells two great Cat Woman Halloween costumes for women. Both are sexy and get great reviews!
My favorite thing is that the cat woman costume includes leggings and a long-sleeved shirt so you won't get cold!
Here's the other Cat Woman costume on Amazon where you can easily add a mask for Halloween.
4. 1960s Cat Woman Costume with Black Face Mask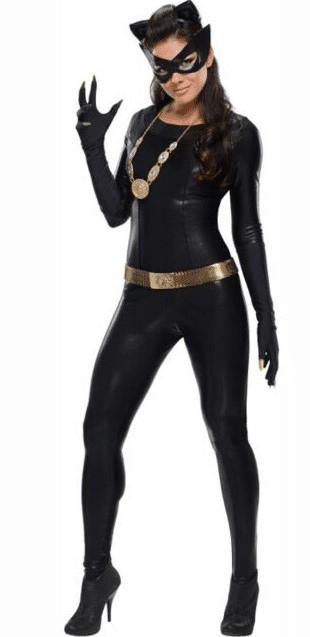 5. NEW Catwoman Costume from The Batman with Zoe Kravits
This Catwoman Halloween costume can include a mask too! See the Catwoman Costume from The Batman in this YouTube try-on!
6. Belly Dancer Costume
This belly dancer costume includes a thin face mask for women. This Belly Dancer Halloween costume includes a mask. Perfect for Halloween!
Or, you can get one of the other belly dancer costumes on Amazon and add your own face mask. That's what I'd recommend!
7. Arabian Dancer or Disney's Jasmine from Aladdin with Mask
Be an Arabian Dancer or Jasmine from Disney's Aladdin for Halloween. Just add your own blue mask to the costume. A mask will look like it's part of the Halloween women's costume!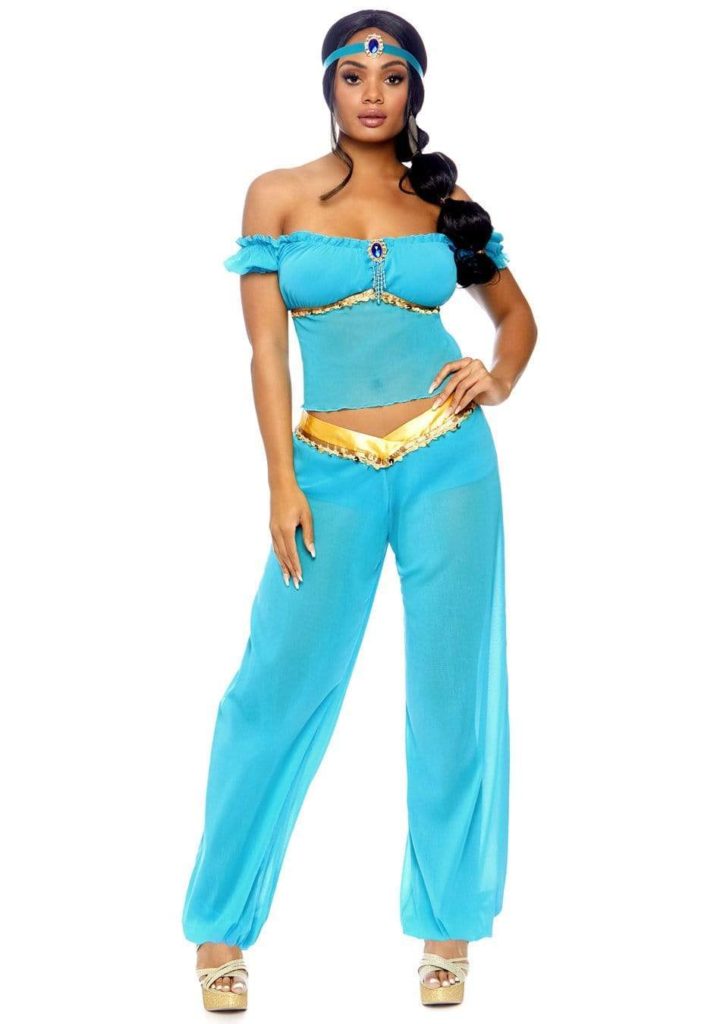 8. Skeleton Halloween Costume
A sexy Halloween costume shows off your curves! Be a skeleton and then add a matching skeleton-themed COVID mask for your Halloween costume idea.
Mask to Match the Skeleton Halloween Costume
9. Chicken Costume with Chicken Face Mask for Halloween
This costume is so cute, comfortable, and warm!
Be a chicken and add a chicken face mask for your Halloween costume. It's a perfect Halloween costume idea if you live somewhere cold!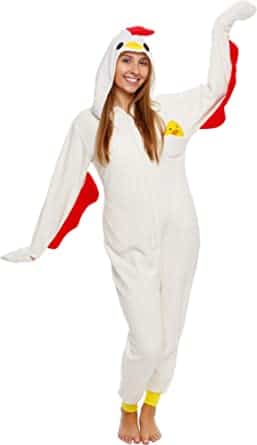 Mask to Wear with Chicken Halloween Costume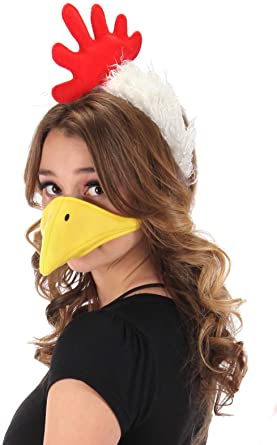 10. Día de Los Muertos (Day of the Dead) Halloween Costume with Mask
Instead of painting your entire face white for a Día de Los Muertos Halloween costume, you can wear a face mask! This Day of the Day Halloween costume on Amazon is fancy and has so many cute details.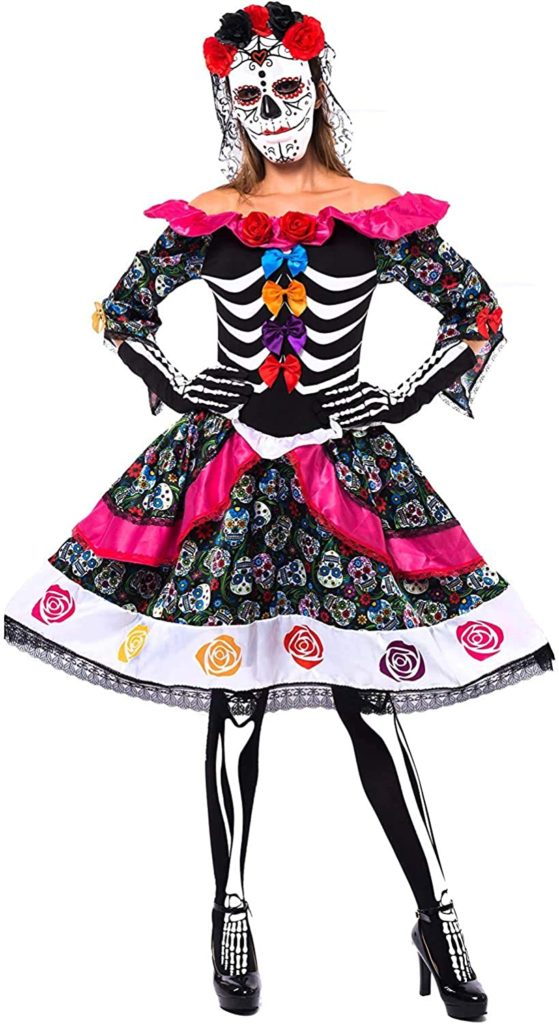 Mask for Day of the Dead Halloween Costume
This face mask gets great reviews on Amazon. Buy this mask for your Dia de Los Muertos women's Halloween costume!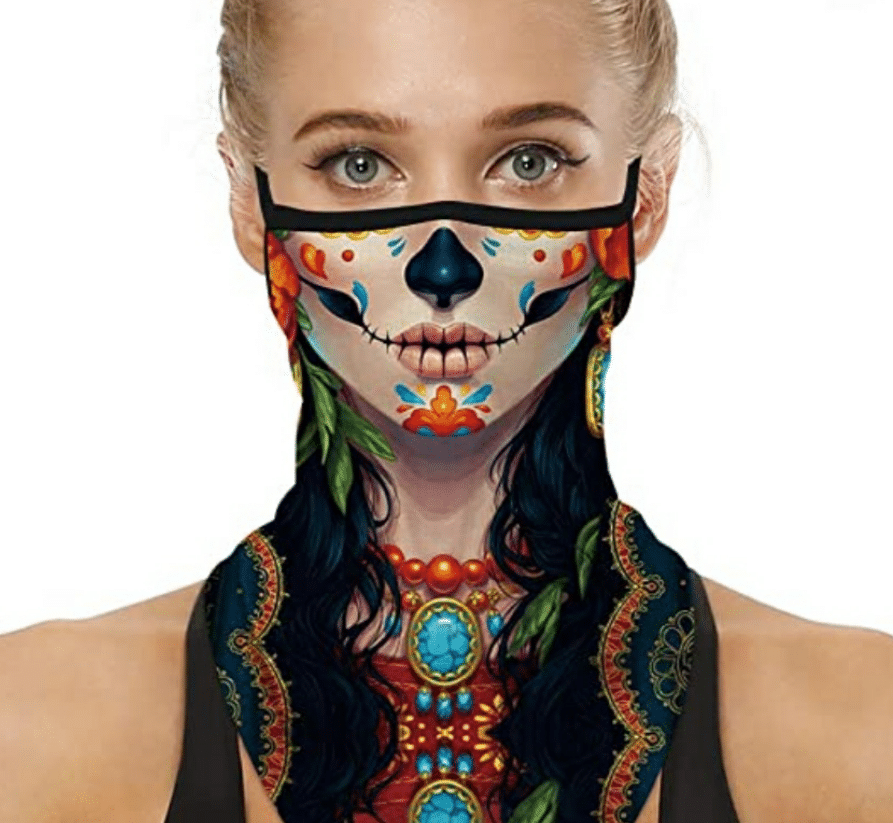 11. Scary, Elaborate Voodoo Magic Costume for Adults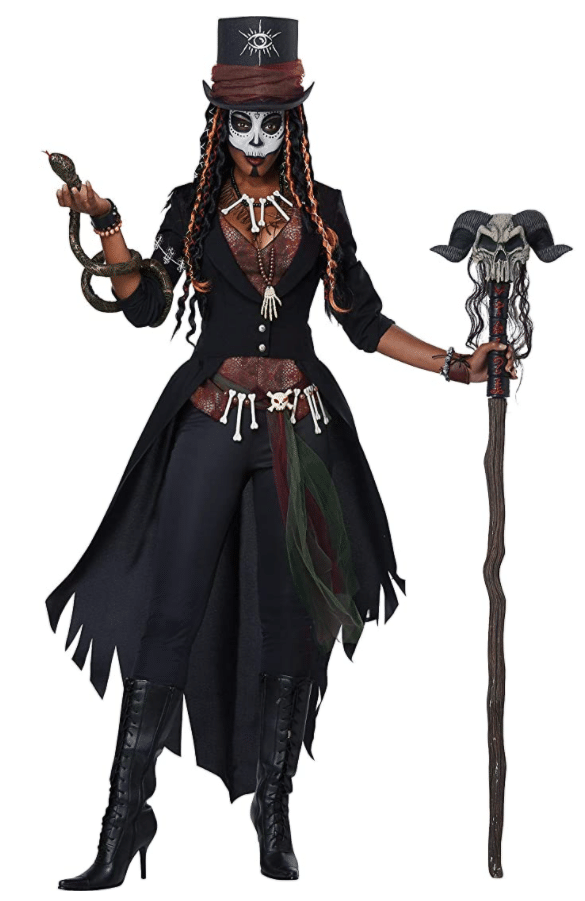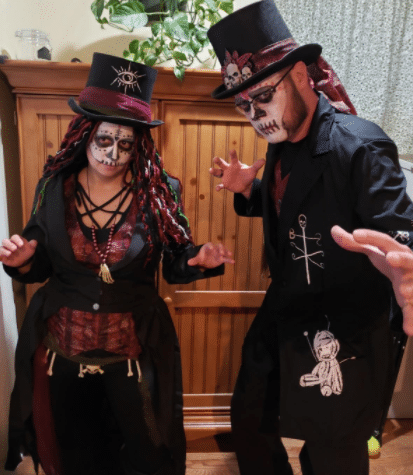 Voodoo Face Mask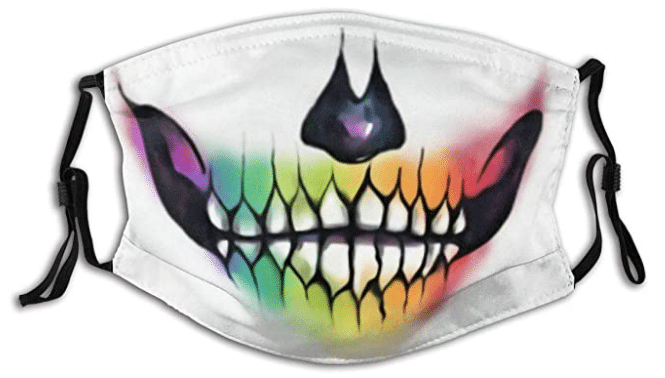 12. Gold and Black Deadly Ninja Assassin Costume
This gold and black ninja costume is sexy and incorporates a face mask for women.
This ninja costume comes in sizes small, medium, and large and gets great reviews too!

Wear a face mask instead of painting on red lips and black stitches.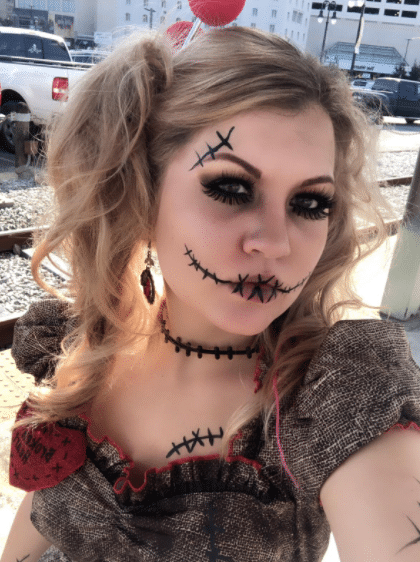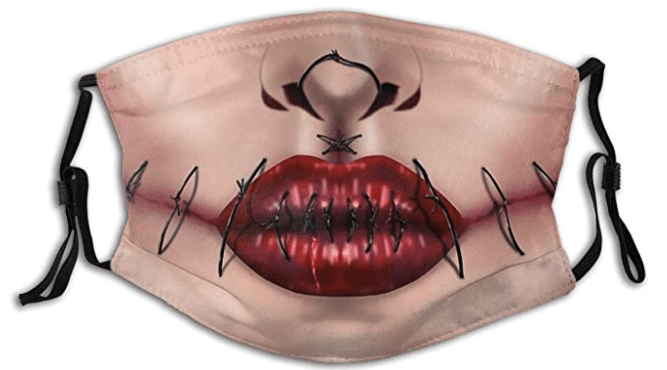 14. Wind Me Up Doll Costume for Adults (Female) with a Mask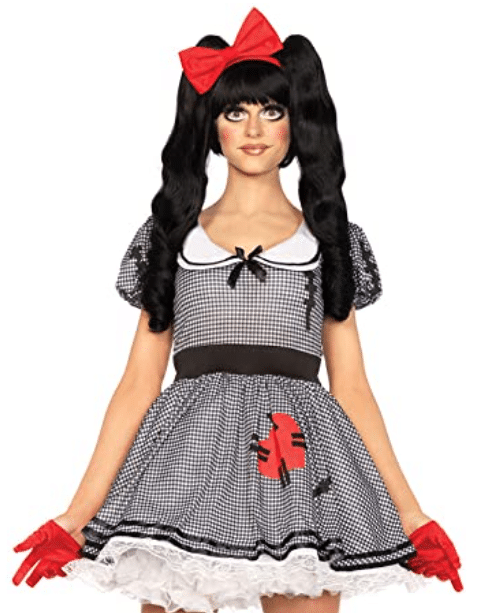 Complete your Doll Halloween costume with a face mask and makeup!
Gothic Voodoo Doll Makeup and Face Tattoo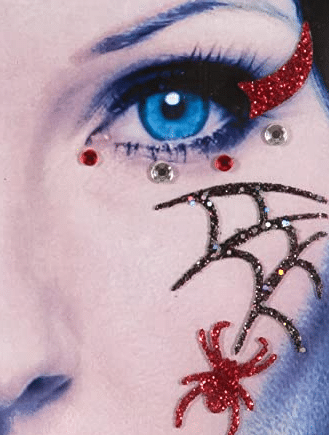 More Halloween Costumes with Face Masks
Check out this article by Very Easy Makeup to discover sexy Halloween costumes that incorporate masks for Halloween.
Easy Costume Ideas that Include a Mask for Halloween
You may also want to consider dressing up in one of these Halloween costumes to incorporate a face mask!
Conclusion
In conclusion, there are many Halloween costumes that incorporate a face mask. You just have to bit a little bit creative!