10 New Year's Eve Nail Ideas You Can Do Yourself
This post may contain affiliate links, which means I may earn a commission if you decide to make a purchase through our links, at no cost to you. You may view the disclosure here.
New Year's Eve Nailss
Happy early New Year!!
Whether you are heading off to a New Year's Eve party, hanging out at home in cozy loungewear, or going to bed in your favorite pair of comfy pajamas, you can spice up your life with fun New Year's Eve nails.
If you don't have time to go to the nail salon – no worries!
Below are 10 easy and cute New Year's Eve nail ideas.
This post may contain affiliate links. View the disclosure here.
New Year's Eve Nail Ideas
The top-trending nail colors for New Year's Eve nails are navy blue, black, gold, and silver.
And of course…lots of sparkle, glitter, and confetti to celebrate the new year!
10 Easy DIY New Year's Eve Nail Ideas You Can Do at Home
To copy each of these New Year's Nail ideas, you just need the right nail polish and 15 minutes of your time to get sparkly and fun NYE nails.
1. Confetti Party
This confetti nail polish with a white base is super cute and easy to apply!
2. Midnight Blue
This holographic nail polish will look perfect with a sparkly NYE party dress!
3. Black and Gold Sparkles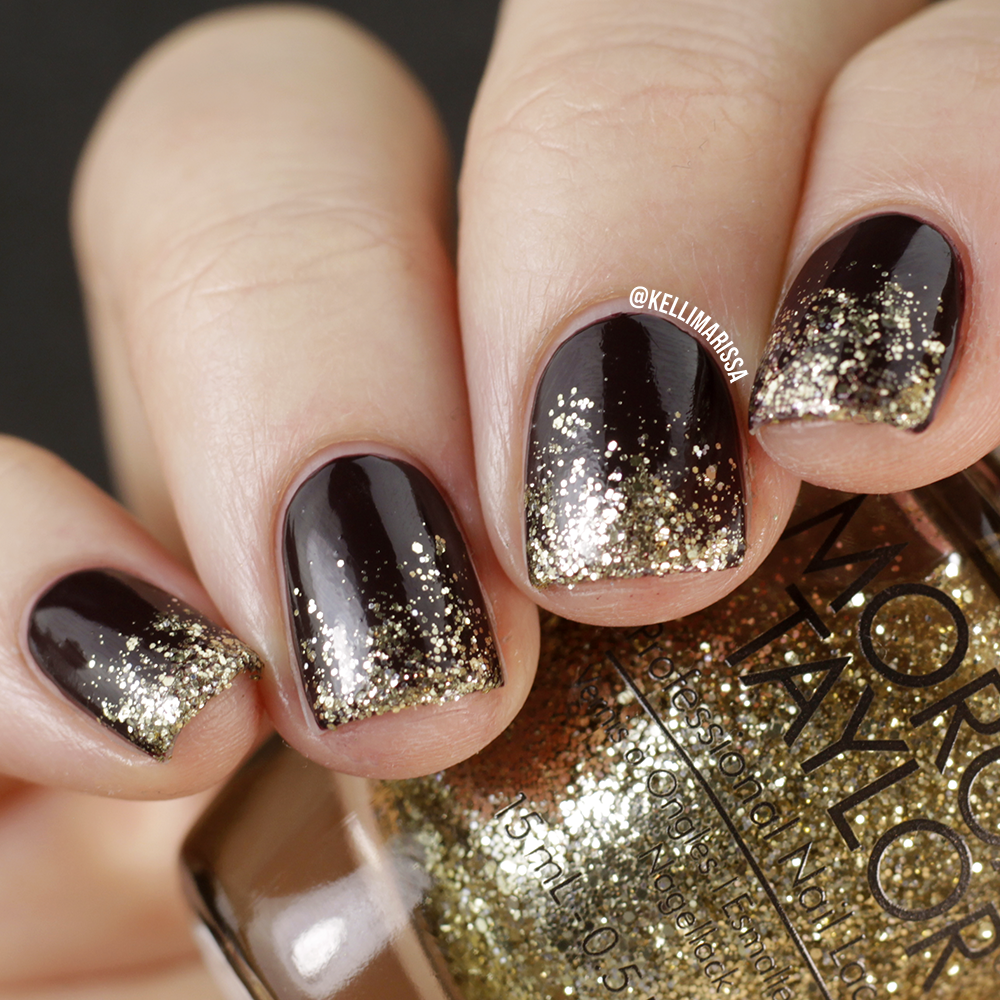 Black and gold are the PERFECT New Year's Eve nail polish colors.
4. Diamonds for Days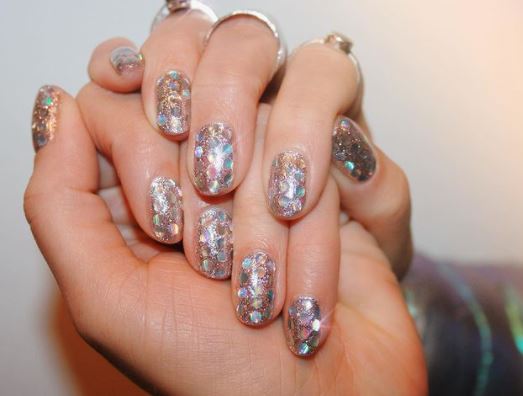 Copy these Nails with Rhinestones
You can make your own sparkly rhinestone nails for New Year's by applying nail art rhinestones.
5. Silver Sparkles
This simplistic NYE nails are so pretty!
6. Bright and Happy Pink
This bright pink nail polish will bring a smile to your face on New Year's Eve.
7. Silver with Gold Stars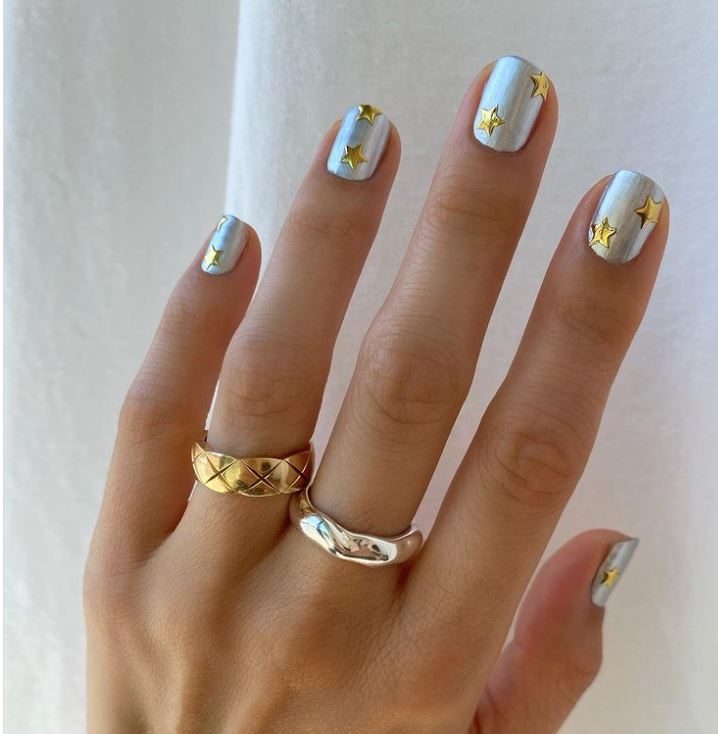 8. Gold and Glamorous Nail Tips
Women say that these gold foils are easy to use and perfect for nail accents.
9. Black and Silver Sparkles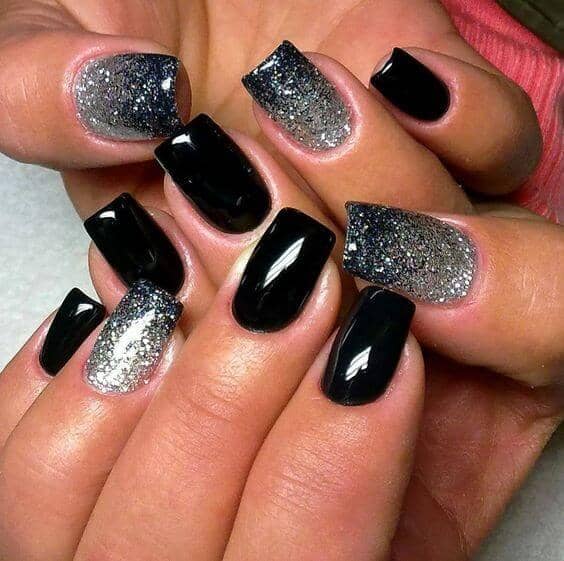 View Silver Sparkly Nail Polish
10. Celebratory Champagne
Enjoy a glass of champagne New Year's Eve while wearing this shimmery, lustrous champagne nail polish by ILNP.
Love Celebrating Every Holiday?
Love an excuse to dress up and celebrate?
Then it's time to start planning for Valentine's Day and spring break trips in March!
Start planning ahead by checking out these cute outfit ideas, makeup ideas, and nails for women.
Fun and cheerful winter nail ideas
Valentine's Day date outfit ideas
The best pastel loungewear outfit ideas for spring
Cute light pink pajamas for Valentine's Day night 😉
Connect with Very Easy Makeup
I'd love to connect with you!
Follow Very Easy Makeup on Facebook to get notified of new beauty, makeup, and fashion posts!
Please subscribe to the Very Easy Makeup YouTube channel. You'll find how-to tutorials for very easy makeup and bleaching hair blonde at home.
Sign up for the Very Easy Makeup Newsletter.