7 Best Vitamin C Serums According to 100s of Women
This post may contain affiliate links, which means I may earn a commission if you decide to make a purchase through our links, at no cost to you. You may view the disclosure here.
At Very Easy Makeup I'm always in search of the best beauty and skincare products. Vitamin C is essential for bright, youthful skin.
There are dozens of articles with "the best vitamin C serums" and each recommends more than 10 vitamin C serums. It's too much!
Fortunately, I have a network of female friends in Atlanta. We are part of a Facebook group and we share beauty product recommendations with each other.
Below are the top seven vitamin C serums, according to real women in Atlanta from my circle of friends.
This post may contain affiliate links. Read the full disclosure here.
7 Best Vitamin C Serums (According to My Circle of Friends in Atlanta)
You can't go wrong with any of these highly-rated and affordable vitamin C serums.
1. Obagi 20% Vitamin C – Strongest Vitamin C Serum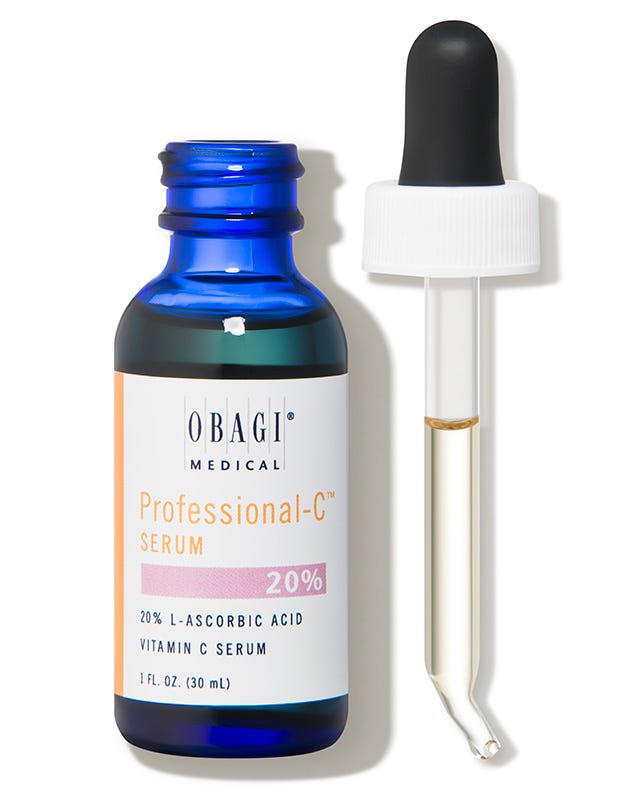 Obagi offers one of the highest concentrate of vitamin C serum. Josie from my Facebook group said, "I can tell a difference in only two weeks."
Obagi sells Vitamin C with 10%, 15%, and 20% vitamin C serum.
My friend buys the 15% serum, but most women on Amazon buy the 20%.
2. Revisions Vitamin C Complex – Best Vitamin C Serum for Mature Skin
The Revisions Vitamin C complex serum is pricey at more than $100, but it also delivers results.
It brightens dull skin and is one of the best vitamin C serums for treating wrinkles around the eyes.
3. SkinCeuticals C E Ferulic serum – Best Vitamin C Serum Recommended by Dermatologists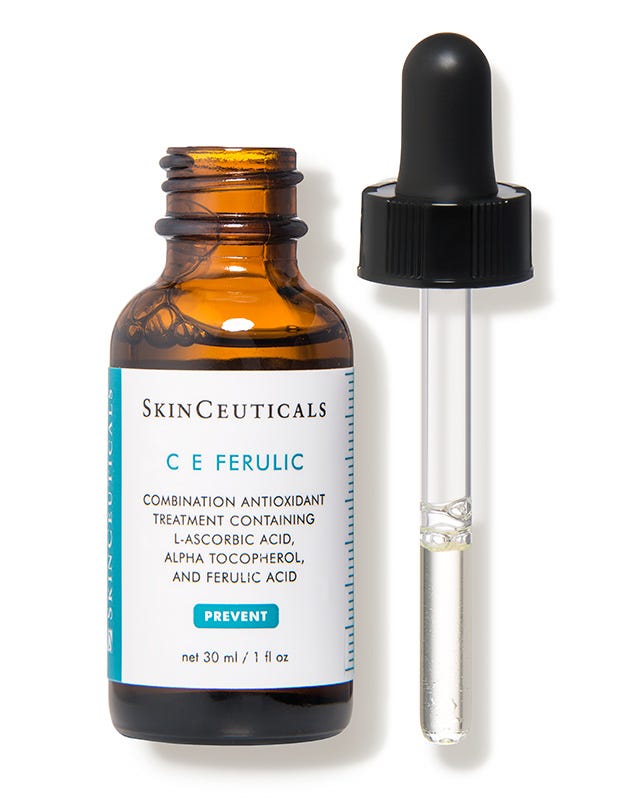 If you are going to buy one and only one vitamin C serum, the SkinCeuticals C E Ferulic vitamin C serum got the most votes from my female friends.
My friend Andrea said, "It's a little pricey, but worth it. Everything from SkinCeuticals is fantastic. I've tried other stuff, but it's just not the same."
My friend Donielle said, "It's the best hands down. I love SkinCeuticals and my dermatologist recommended it for me."
4. The Ordinary Vitamin C – Most Affordable Vitamin C Serum
The Ordinary is a brand that's been getting raving reviews by women recently. The Ordinary beauty products contain the key ingredients needed for great-looking skin without the high price tag.
The Ordinary sells a lightweight vitamin C serum on Sephora for only $13.
I've tried the Ordinary vitamin C serum and didn't see much of difference (similar to other reviews on Sephora), but other women swear by it.
5. Drunk Elephant C-Firma™ Vitamin C Day Serum – Best Serum with Fruit Enzymes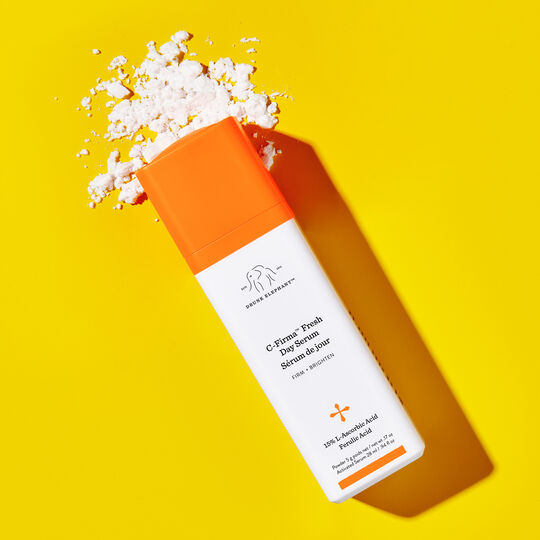 Drunk Elephant gets great reviews by many women. One of my friends said, "It's comparable to SkinCeuticals C E Ferulic serum at half the price."
The reviews on Sephora are mediocre (some women said it is sticky, greasy, and smelly), but some of my friends really like the Drunk Elephant Vitamin C serum.
6. Mad Hippie Vitamin C Serum – Best Vitamin C Vegan Serum for Acne
Mad Hippie offers a great Vitamin C serum.
My friend Alicia said, "It has great clean ingredients, feels nice on my skin and under makeup, and is very reasonably priced. It is highly recommended over and over again by estheticians in a skincare group I'm in."
Another girl said, "I love Mad Hippie. Had a horrible experience with Drunk Elephant. It burned my skin."
7. Reverse Brightening Regimen by Rodan and Fields – Best Serum for Dark Spots
According to my friend Anne P, "Rodan and Fields completely transformed my skin. My skin has seriously never looked more hydrated and healthy. The melisma and forehead wrinkles are gone. The Active Hydration Serum is a must and the Redefine line is the anti-aging is heavenly.
The Reverse Brightening Regimen also contains glycolic acid to speed up cell production to remove sun spots.
If you want to buy a Rodan and Fields product, reach out to my friend Amanda and she'll hook you up. She's amazing!
More Vitamin C Serums to Consider
Below are more of the best vitamin C serums for brighter, glowier, and even-toned skin. These serums didn't make the cut for my top 7 list, but were also recommended by my friends and rated as one of the best vitamin C serums by magazines like Women's Health, Glamour, Byrdie, and Allure.
For my skincare product reviews and skincare routine tips, check out the Very Easy Makeup skincare page.
Lots of love!
Christina Marie from Very Easy Makeup (offering very easy makeup tips, beauty product reviews, how-to guides for coloring hair at home, and fashion trends to follow for women)