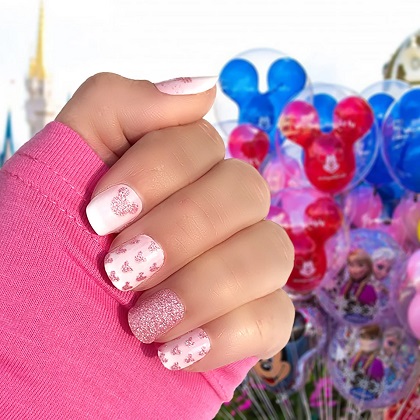 Disney Nails
Are you heading off to Disney World?
Then why not get ready by getting some fun Disney-themed nails?
If you are searching for easy and fun Disney nail ideas, check out the easy-to-copy Disney nails below. Yay for Disney!!
This post may contain affiliate links. View the disclosure here.
10 Easy Disney Nail Ideas
Below are super easy to copy Disney nails and nail ideas for your next trip to Disney?
Happily Ever After Disney Nails
Red and Black Mickey Mouse Disney Nails
Light Pink Ever After Disney Nails
Kids Pink Polka Dot Disney Nails
Rainbow Disney Nails
Kids Pink and White Disney Nails
Disney Minnie and Mickey Nails
Purple Disney Nails
Disney Halloween Nails
Disney Nail Art Stickers
Connect with Chic Lifestyle
I'd love to connect with you!
Follow Me on Facebook to get notified of new beauty, makeup, and fashion posts!
Please subscribe to my YouTube channel. You'll find how-to tutorials for very easy makeup and bleaching hair blonde at home.
Sign up for the Chic Lifestyle Newsletter.
Lots of love!
Christina Marie from Chic Lifestyle (offering beauty product reviews, very easy makeup tips, and affordable outfit ideas for women)