20 Super Cute Disney Outfits for Women
This post may contain affiliate links, which means I may earn a commission if you decide to make a purchase through our links, at no cost to you. You may view the disclosure here.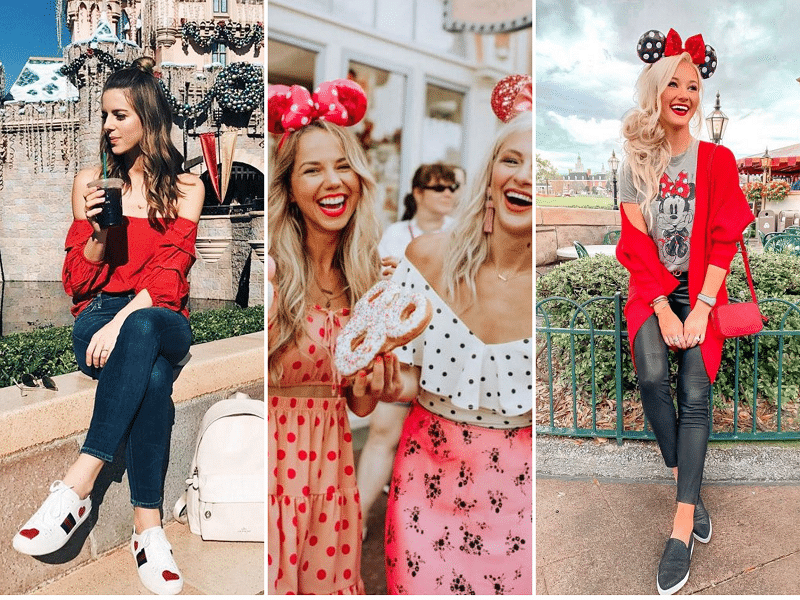 Cute Outfits for Disney World
Want some inspiration on what to wear to Disney World?
Here are a few ideas for cute Disney outfits for women.
This post contains affiliate links. View the disclosure here.
20 Cute Disney Outfits for Women
Have fun at Disney!
Below are cute Disney outfit ideas that I'm loving right now.
These Disney outfit ideas for women are affordable, cute, and comfy. Plus, these Disney outfits for women are hot-weather approved!
1. Polka Dot Romper + Sandals
2. Red Shorts + Disney T-Shirt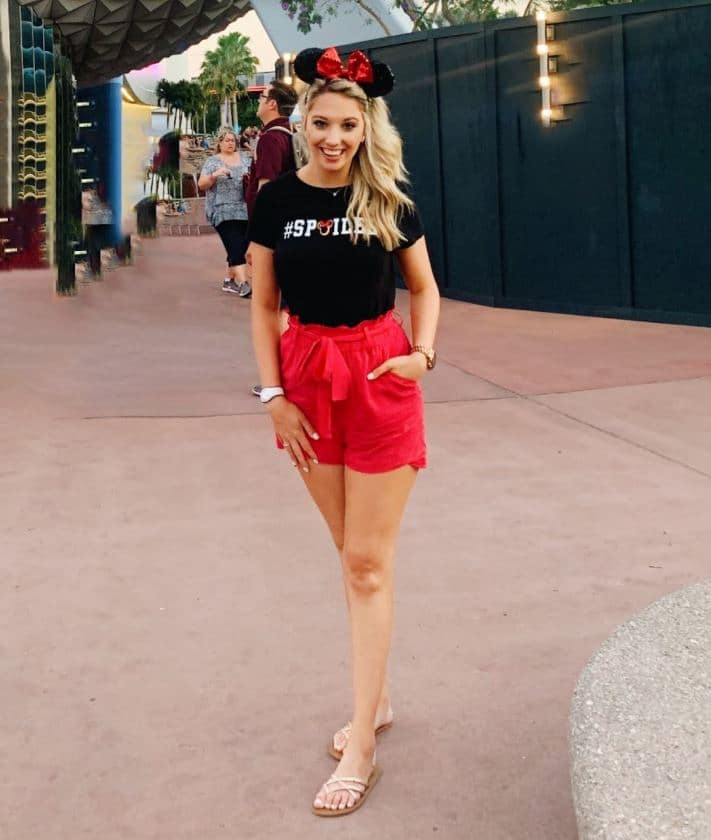 3. Disney Shirt + Leopard Skirt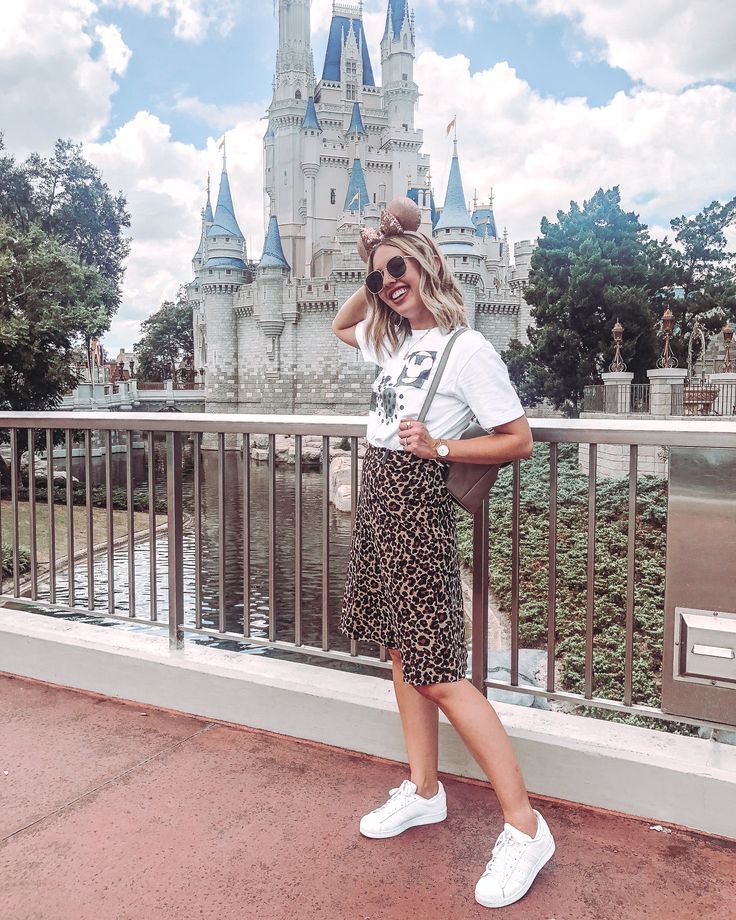 View Similar Leopard Skirt on Amazon
4. Cute Polka Dot Romper + White Sneakers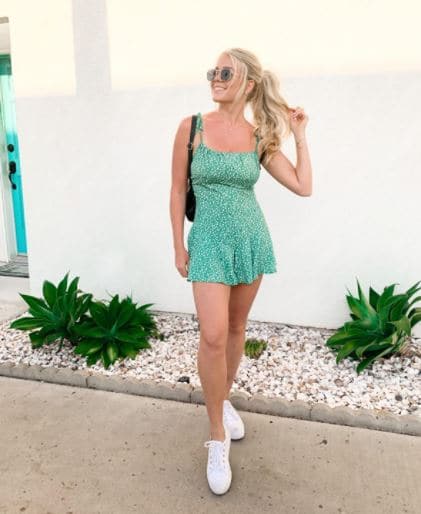 5. Striped Shirt + Jean Shorts
6. Anything PINK + Minnie Mouse Ears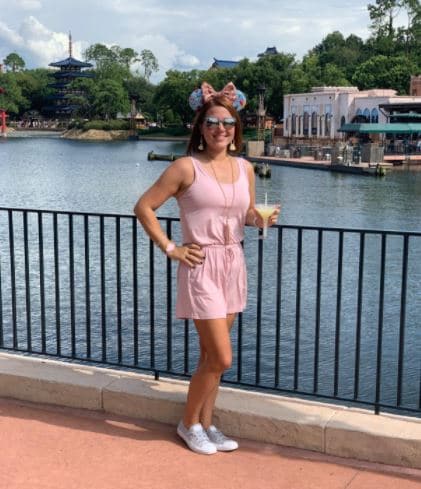 7. Comfy Romper + Jean Jacket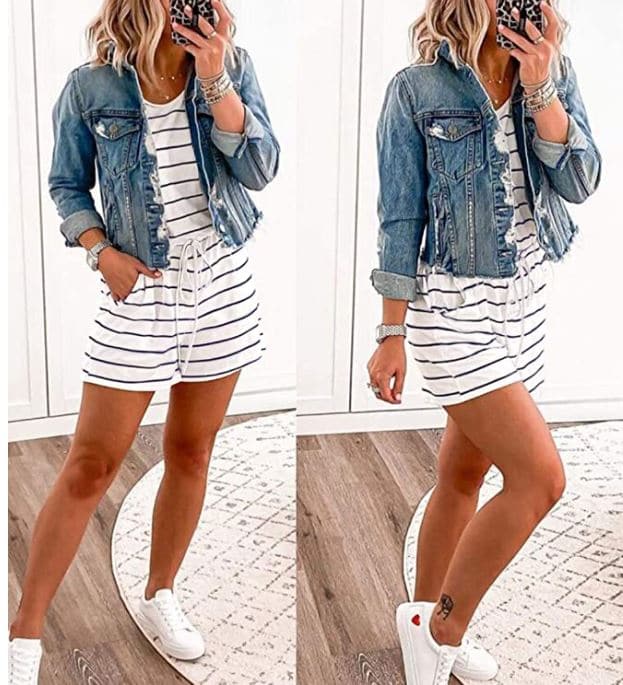 8. Anything with Polka Dots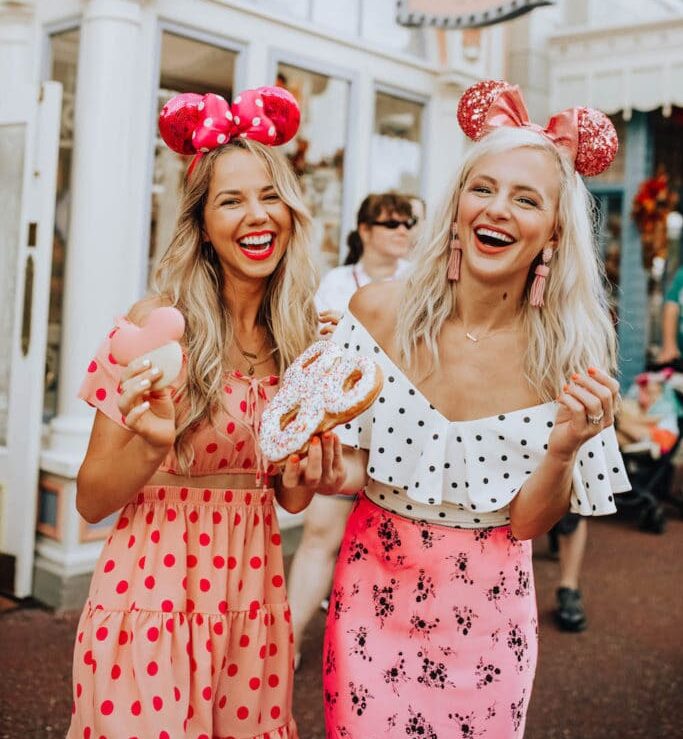 View Cute Polka Dot Blouse on Amazon
9. Leggings + Disney T-Shirt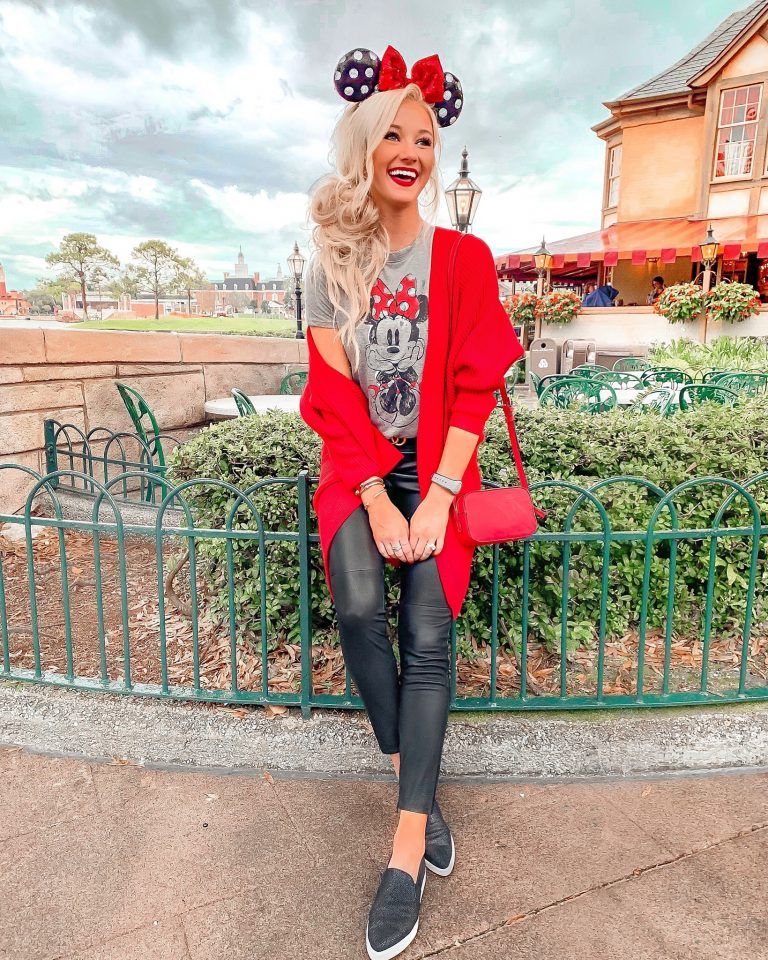 View Faux Leather Leggings on Amazon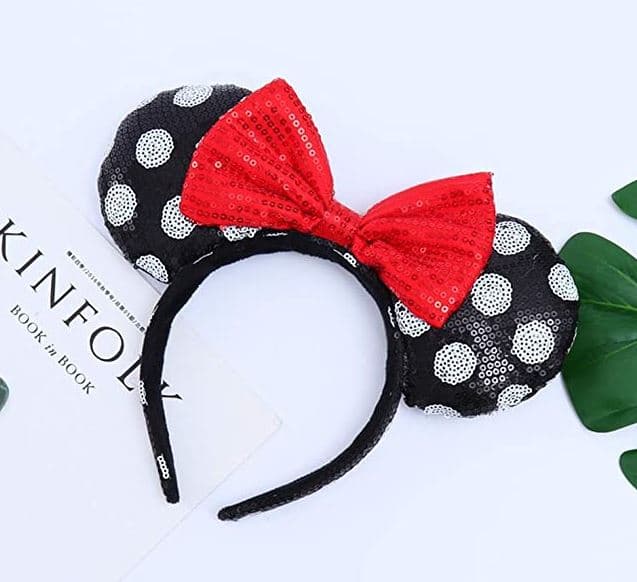 View Minnie Mouse Ears on Amazon
10. Jean Shorts + Minnie Mouse Purse
View Minnie Mouse Purse on Amazon
11. Disney T-Shirt + Fun Fanny Pack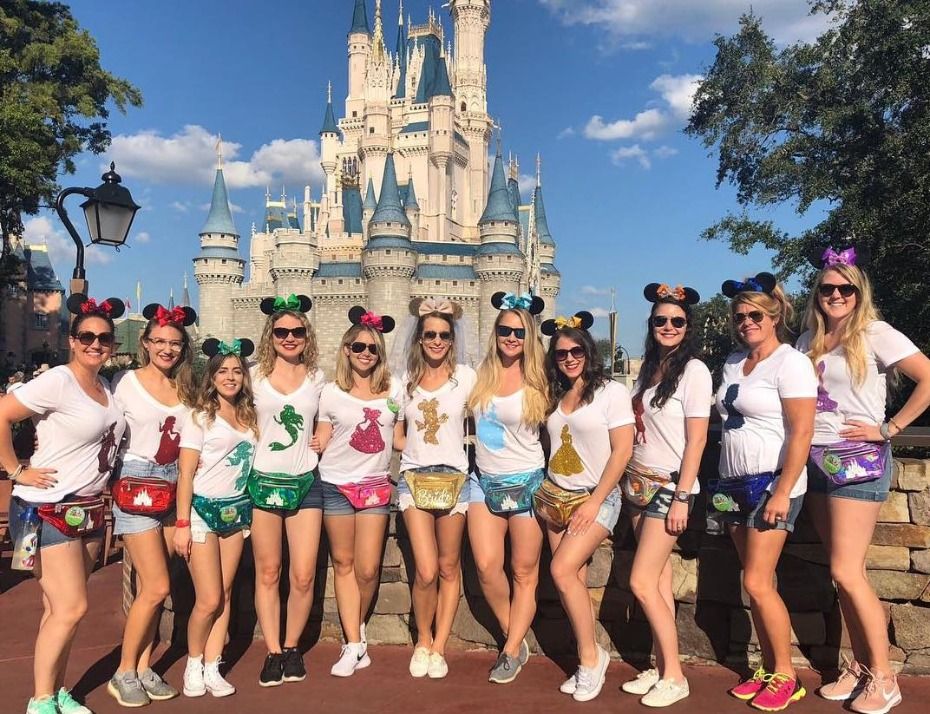 View Blue Fanny Pack on Amazon
12. Jeans + Off the Shoulder Blouse
View Similar Off the Shoulder Red Blouse
13. Cute Pink + White Romper + Mickey Mouse Purse for Disney
You will LOVE this cute Disney World outfit with a cute romper for women.
GET THE MICKEY MOUSE PURSE
This is one of my favorite outfit ideas for Disneyworld.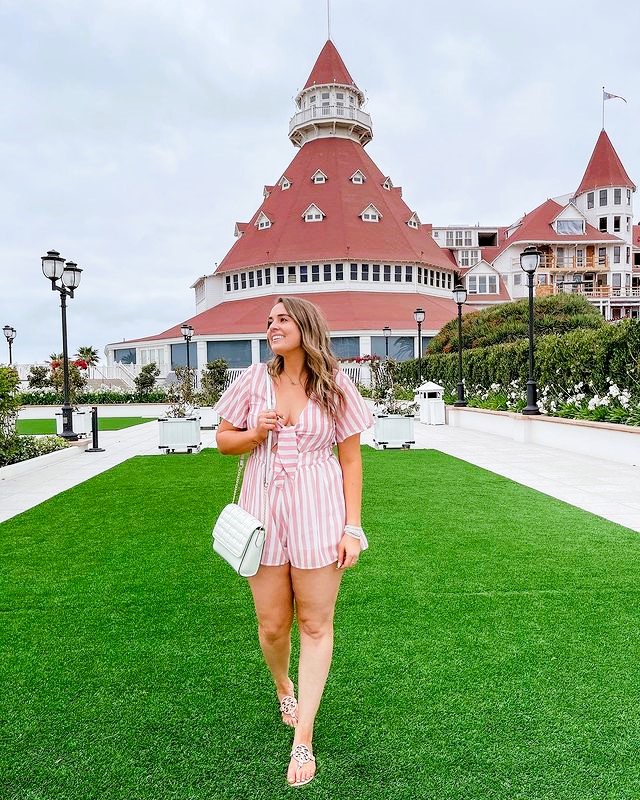 14. Polka Dot Dress + Minnie Mouse Ears
These cute Disney dresses with polka dots come in plus sizes too! Get matching Minnie Mouse ears to complete the outfit.
GET THESE DISNEY WORLD OUTFITS
15. Blue Mesh Fairy Dress with Headband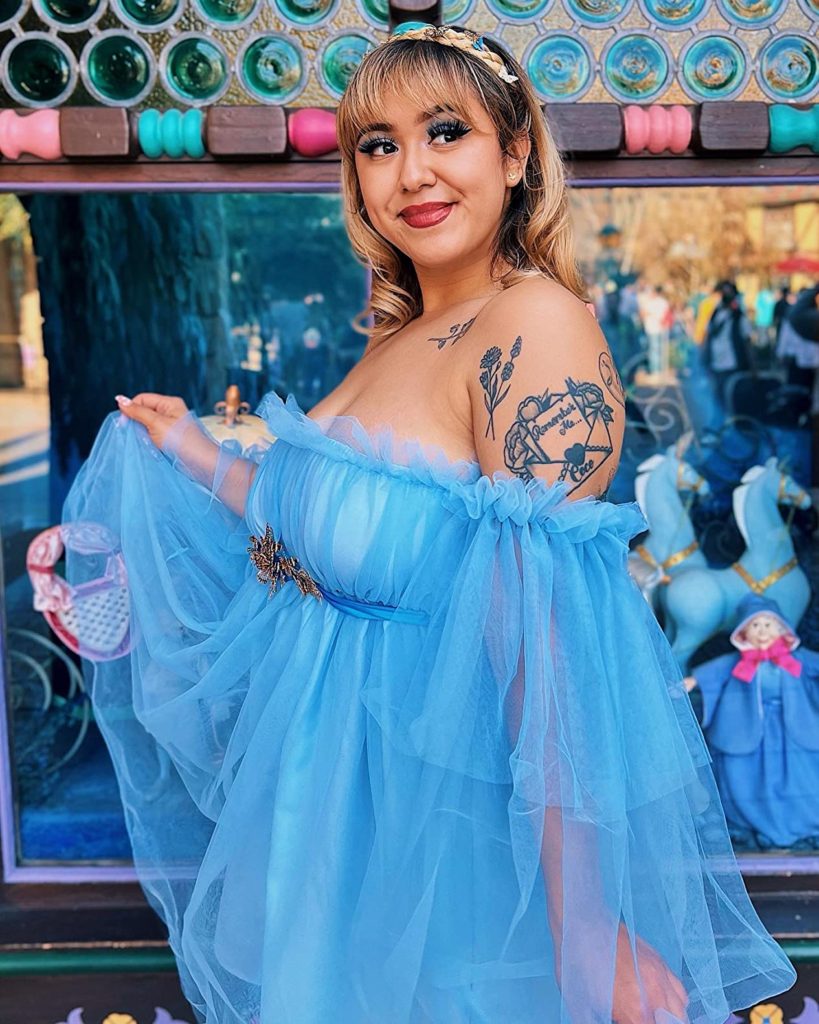 GET THIS CUTE DISNEY WORLD OUTFIT
16. Red Romper with Silver Minnie Mouse Ears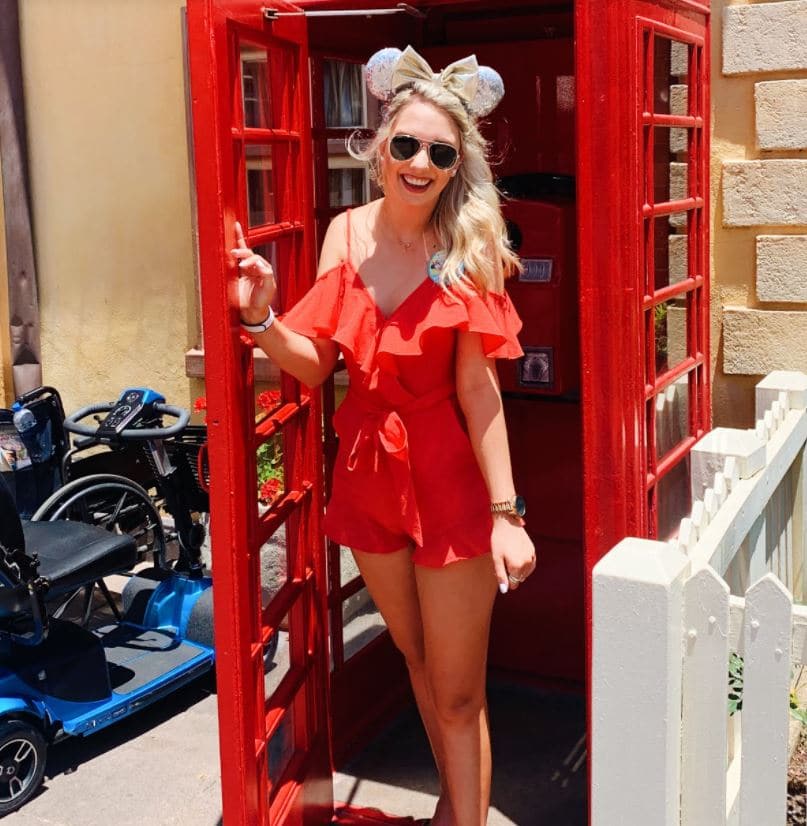 17. Cutout Midi Dress + Minnie Mouse Ears + White Sneakers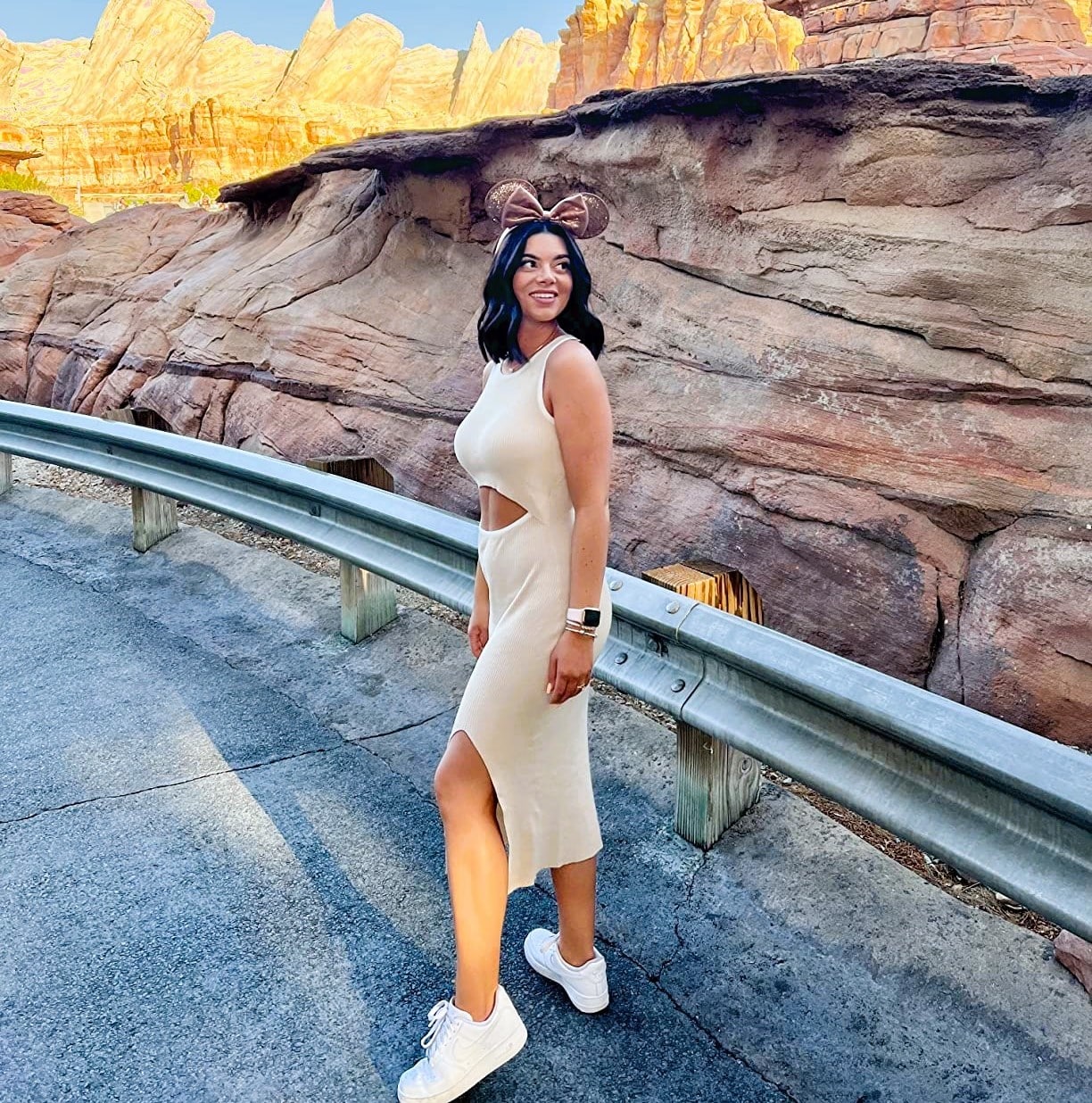 This cutout dress on Amazon gets raving reviews from women. Pair with white sneakers and cute Minnie Mouse ears for a chic Disney outfit!
GET THIS DISNEY WORLD OUTFIT
RELATED: Best Cutout Dresses for Women
18. Black and White Dress with Converse Shoes
GET THIS CUTE DISNEY WORLD OUTFIT
19. Black Shorts and Doc Martens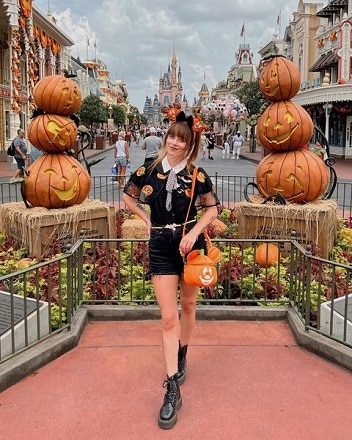 Fall outfits with Doc Martens are always in style, including at Disney's Magic Kingdom!
GET THIS CUTE DISNEY WORLD OUTFIT
20. Disney World Spirit Jersey + Shorts
The Disney World spirit jerseys are expensive, but I love them so much!! This is a must for wearing at Disney (and around home!). You can sometimes find the Disney spirit jerseys on sale on eBay.
Accessories to Wear with Cute Disney Outfits
An outfit isn't complete without accessories!
1. Minnie Mouse Purse
Summer Sandals
These sandals are so classy and comfortable. A girl has got to love cute sandals!
Cute Sun Hat
You'll want a hat to protect your face from the sun!
Backpacks to Wear with Your Cute Disney Outfit
You DEFINITELY will want a Disney backpack or a purse for Disney.
Fun Minnie Ears to Wear with Cute Disney Outfits
How many times will you have in your life where you can wear Minnie Mouse ears? If it's a cloudy day, go with the Minnie ears. If it's too sunny, stick with a cute hat!
Here are my favorite Minnie Ears on Amazon. These get the BEST ratings and are so cute!
Tip: Buy Minnie Ears BEFORE you go to Disney. Otherwise you'll end up paying more than $35!
Comfy Shoes to Wear with Your Cute Disney Outfits
I personally like wearing sandals (with straps!) or cute athletic sneakers at Disney. White sneakers are super cute and bit classier than a running shoe.
Here are my top picks.
Tips for Going to the Parks Disney
Here are a few tips for your day at the park!
1. Pack a water bottle. You can fill it up at the drinking stations.
2. Buy a $1 poncho from the Dollar Tree before you go. It will likely rain!
3. Bring healthy, light weight snacks. I like EPIC bars and almonds.
4. Pack light. You don't need to be lugging around a big backpack.
5. Take advantage of the toppings station! The lunch places with burgers have topping bars where you can add pickles, tomatoes, and lettuce.
6. Bring sunblock, a hat, and sunglasses.
7. Go to the rides with no lines. Sometimes the "silly" old rides are the best. I like the Country Bear Jamboree at Magic Kingdom. It's so bad…it's funny!
RELATED: Best Disney Backpacks
More Articles by Very Easy Makeup
Did you like this article? Check out these too!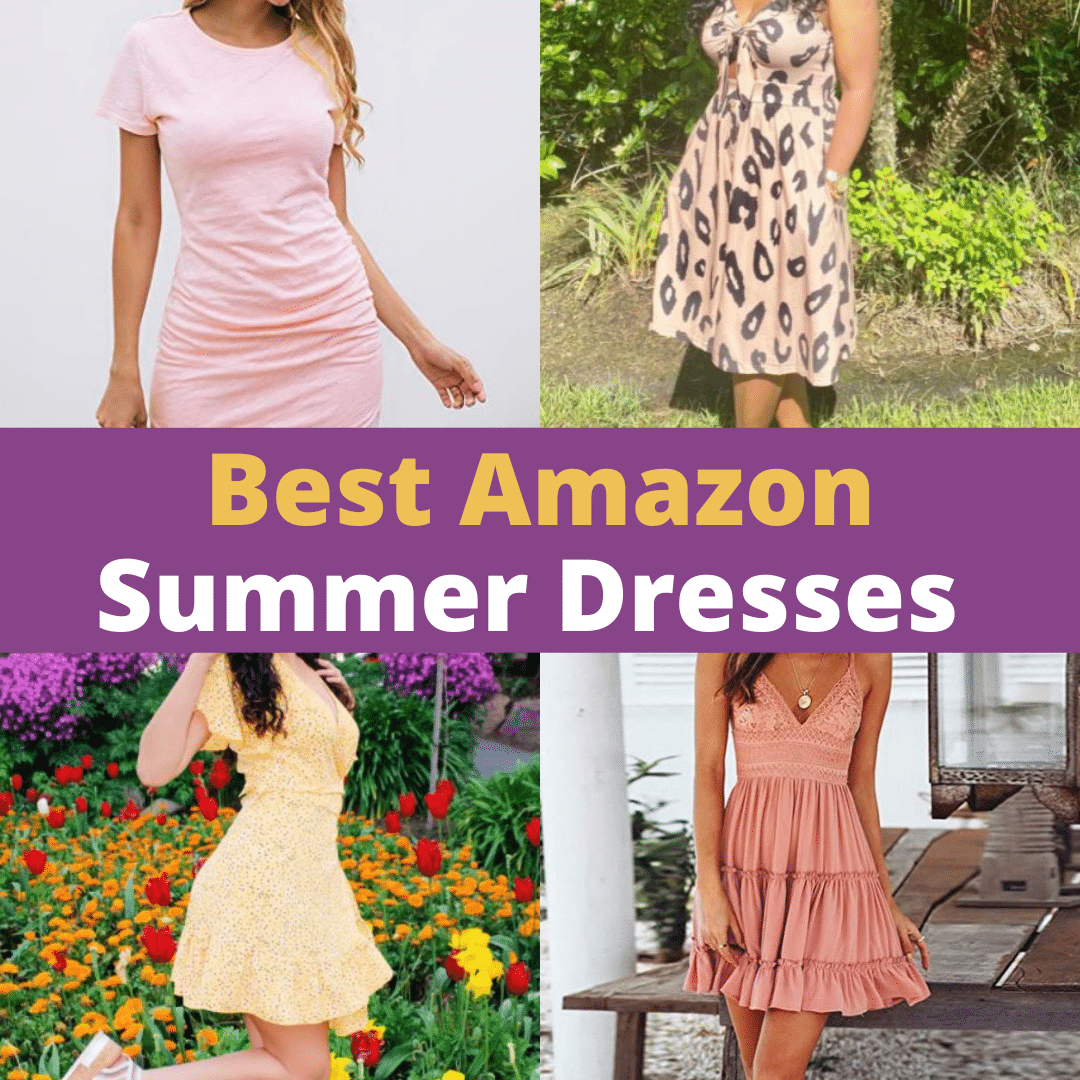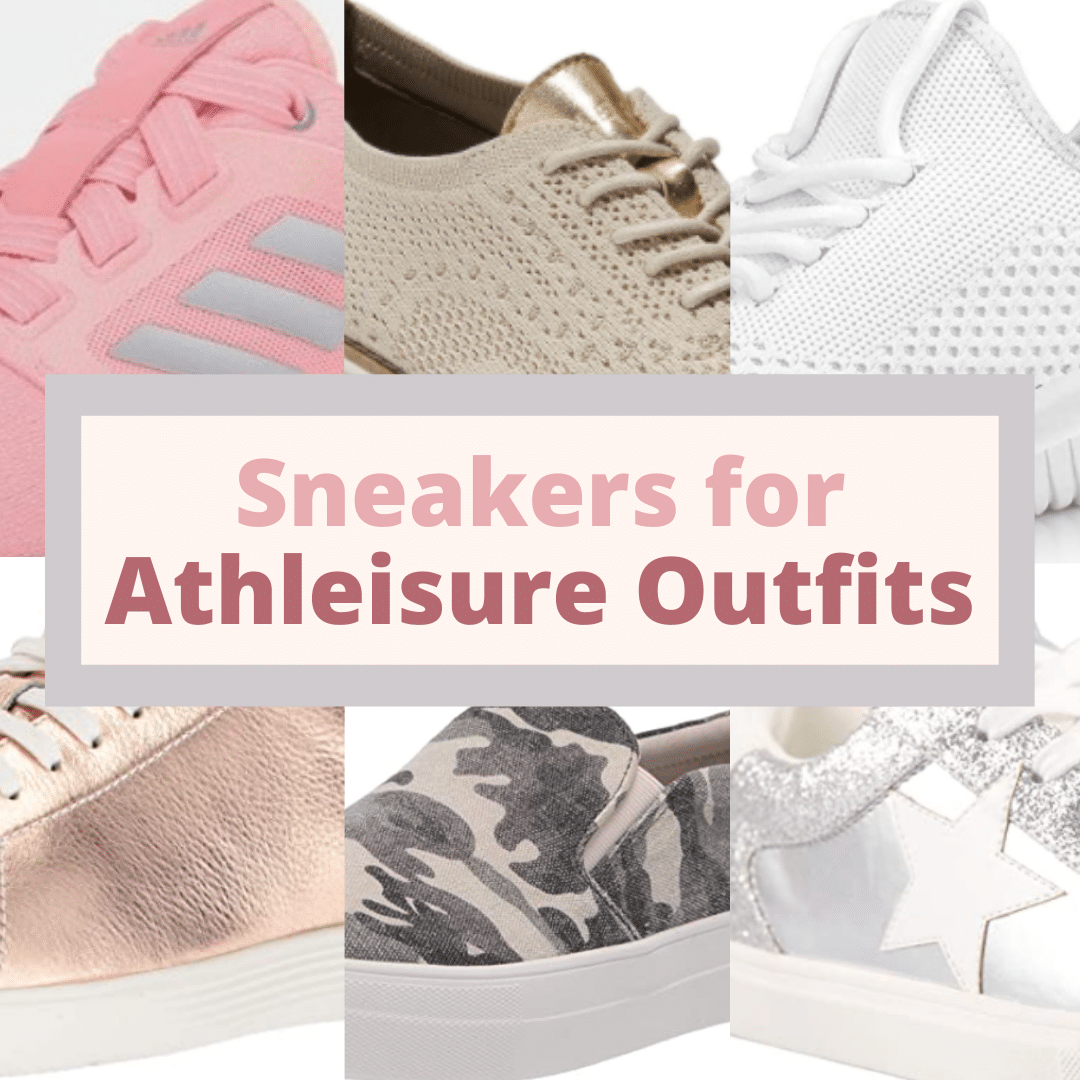 Best Casual Sneakers for Women
Have a Question about Disney? Leave a Comment 😊
Have a question about Disney, Disney outfits for women, or going to the parks?
Leave a comment below.
I used to work at Disney in the marketing department and I lived in Florida for 5 years and had an annual pass…so I know a LOT about Disney!
Explore More Disney Posts
Cute Outfits for Magic Kingdom