5 Best CC Creams for Oily Skin that Won't Cause Breakouts
This post may contain affiliate links, which means I may earn a commission if you decide to make a purchase through our links, at no cost to you. You may view the disclosure here.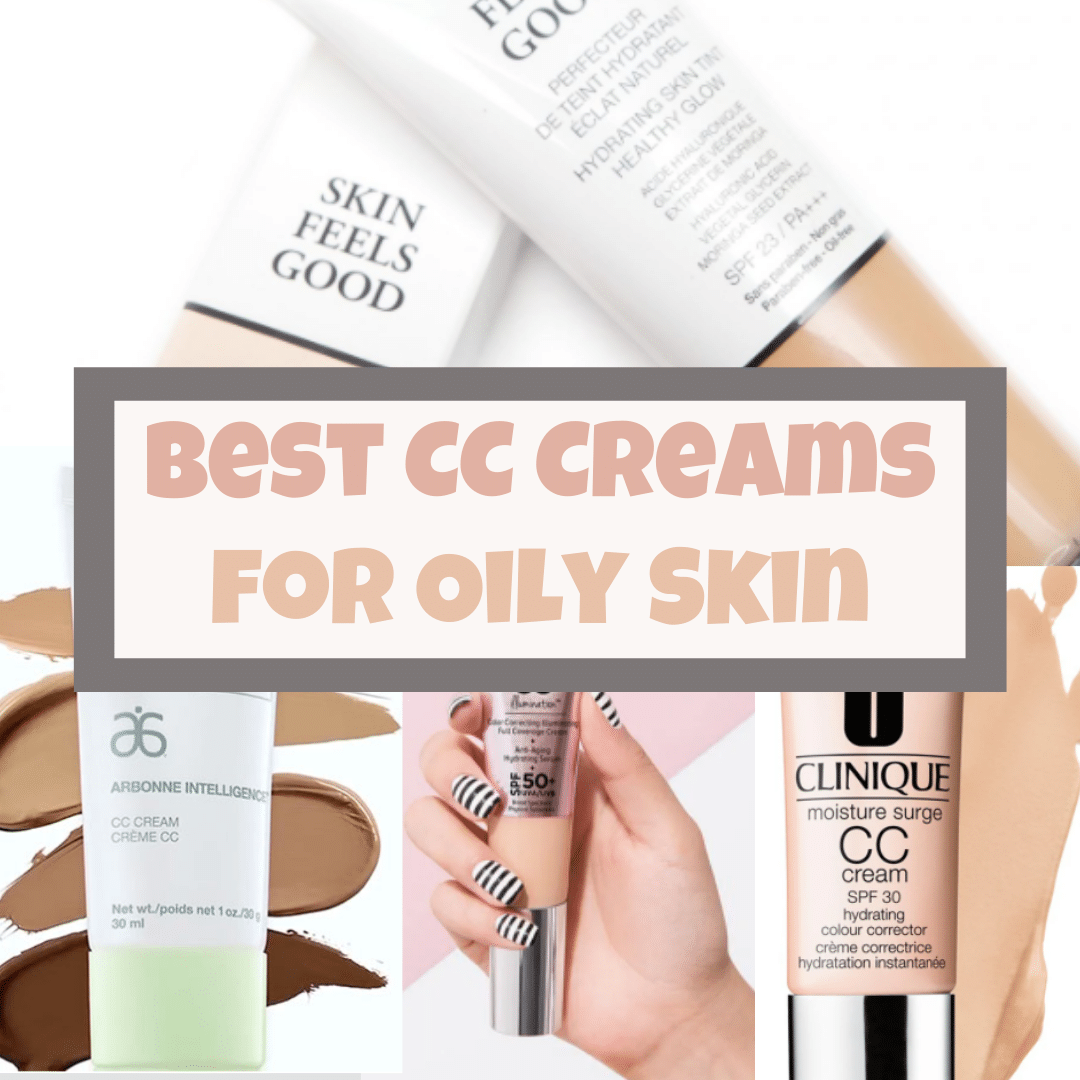 Best CC Creams for Oily Skin
I'm in love with tinted moisturizers and CC creams. CC creams tend to be more natural looking and offer light coverage versus completely changing the color of your skin tone.
Plus, no girl wants makeup that makes her face break out! If you want natural-looking makeup, then you need to know the best cc creams for oily skin.
This post may contain affiliate links. View the disclosure here.
The Best CC Creams for Oily Skin
If you are searching for the best CC creams, look no further! Why search for top 10 lists when a top 5 list makes things easier?
5 Best CC Creams for Oily Skin and Acne Prone Skin
Here are the top rated CC creams that my friends love.
These are the best cc creams for oily skin and for natural-looking makeup.
1. IT Cosmetics CC Cream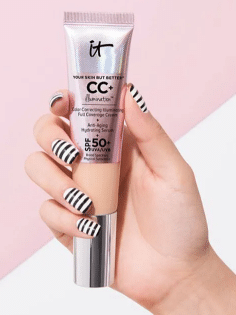 This CC cream comes up again and again as a top pick for women! Seriously – all of my friends swear by it. It's the best.
2. Lancôme Skin Feels Good Hydrating Tinted Moisturizer
Lancôme makes great moisturizers for skin and their tinted moisturizer gets great reviews too.
One of my coworkers who is 50+ years old always looks amazing, and she swears by Lancôme.
3. Laura Mercier Tinted Moisturizer
This is my personal go-to tinted moisturizer/CC cream. I use it daily. IT Cosmetics is personally a bit too thick for me, and the Laura Mercier Tinted Moisturizer is a bit lighter in coverage.
4. Arbonne's CC Cream
After the IT Cosmetics CC cream, Arbonne's CC cream is highly ranked. It has SPF 30 and is certified vegan and cruelty free.
One of my friends said, "I completely stopped using foundation because of how amazing their (Arbonne's) CC cream is!!"
5. Clinique CC Cream
The Clinique CC cream gets similar reviews as the Lancôme tinted moisturizer. Both CC creams are great!
More CC Creams to Consider for Oily Skin
Here are a few other options!
NYX BB Cream
This isn't a CC cream (with color correcting), but women love it! It's also super cheap.
Estee Lauder DayWear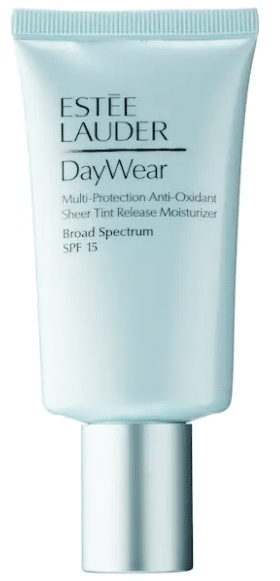 I love this sheer tinted moisturizer. It's super lightweight and smells great too!
Chanel Ultra Le Teint Velvet
I used to LOVE the Chanel Perfection Lumiere with SPF 10, but they discontinued it.
Chanel now sells the Ultra Le Teint Velvet foundation as a replacement. It's not my favorite, but it's still pretty good.
Best CC Cream for Oily Skin According to Byrdie
According to Byrdie, the best CC cream for oily skin is the IT cosmetics CC cream (mentioned above).
Other CC creams to consider include Erborian CC Cream, Olay Total Effects 7 in One CC Tone Correcting Moisturizer with SPF 15, and Pacifica Ultra CC Cream.
One More CC Cream for Acne Prone Skin to Consider: EltaMD Tinted Face Moisturizer
If you want a cc cream with high SPF, check out the EltaMD tinted face moisturizer.
EltaMD also sells a great sunblock with SPF 46 that I swear by.
More Beauty, Hair, and Makeup from Very Easy Makeup
Did you like this article? Give it 5 stars below and share it with friends on Facebook!
Here are more articles by Very Easy Makeup that you may love.
I'd Love to Hear From You!
Please leave a comment below, and let me know if you have any questions about coloring your hair at home!
Christina Marie from Very Easy Makeup (offering at-home hair coloring tips, very easy makeup tutorials, and beauty product reviews)
All Things Beauty, Fashion, and Fun from Very Easy Makeup
Very Easy Makeup on Facebook
Follow Very Easy Makeup on Facebook to get notified of new beauty, makeup, and fashion posts!
Please subscribe to the Very Easy Makeup YouTube channel. You'll find how-to tutorials for very easy makeup and bleaching hair blonde at home.
Very Easy Makeup Newsletter
Sign up for the Very Easy Makeup Newsletter.