RODAN + FIELDS Redefine Cleansing Mask Review
This post may contain affiliate links, which means I may earn a commission if you decide to make a purchase through our links, at no cost to you. You may view the disclosure here.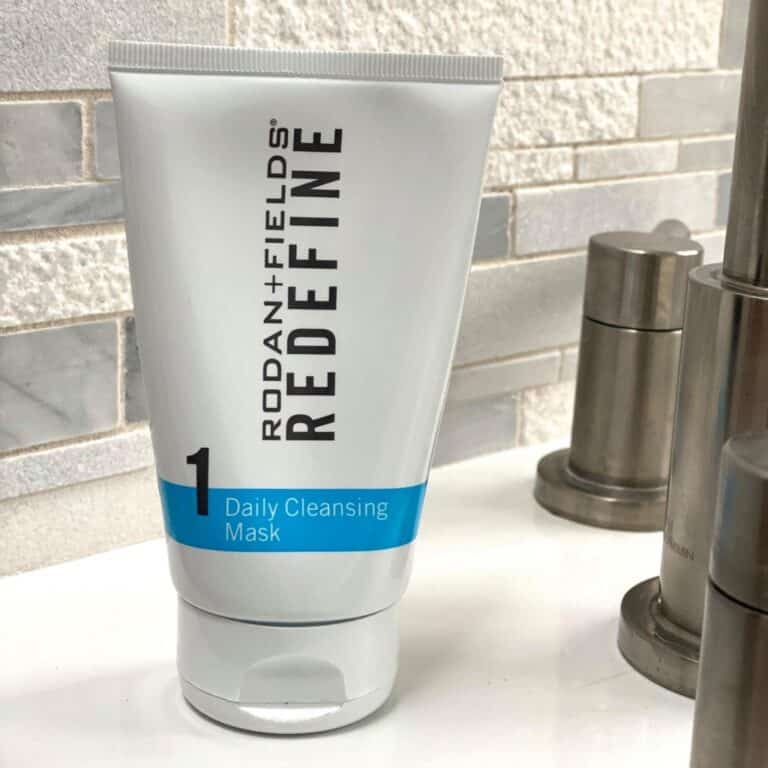 Despite washing my face twice daily, using salicylic acid products like Clean & Clear to reduce acne, applying a nightly serum, and wearing sunblock each day, my skin just doesn't look as clear and youthful as it used to. Simple drugstore products used to do the trick, but I'm (sadly!) approaching the age where it's time for an upgrade.
My amazing friend Amanda works for RODAN + FIELDS and sent me a complimentary sample of the REDEFINE Daily Cleansing Mask and the REDEFINE Intensive Renewing Serum. She asked what my problem areas were and suggested the Redefine line for my skin. Talk about a personal touch!
I tried the Rodan and Fields Redefine Cleansing Mask two days in a row. Below is my review of the Rodan and Fields Redefine Cleansing Mask. Check out an upcoming article for a review of the serum.
Review of the RODAN + FIELDS Redefine Cleansing Mask
The instructions for the Rodan and Fields Redefine Cleansing Mask are simple.
Directions for Redefine Cleansing Mask: On makeup-free skin, wet fingertips and massage a quarter-sized amount onto dry skin. Allow product to dry, approximately 2 minutes. Rinse thoroughly with water.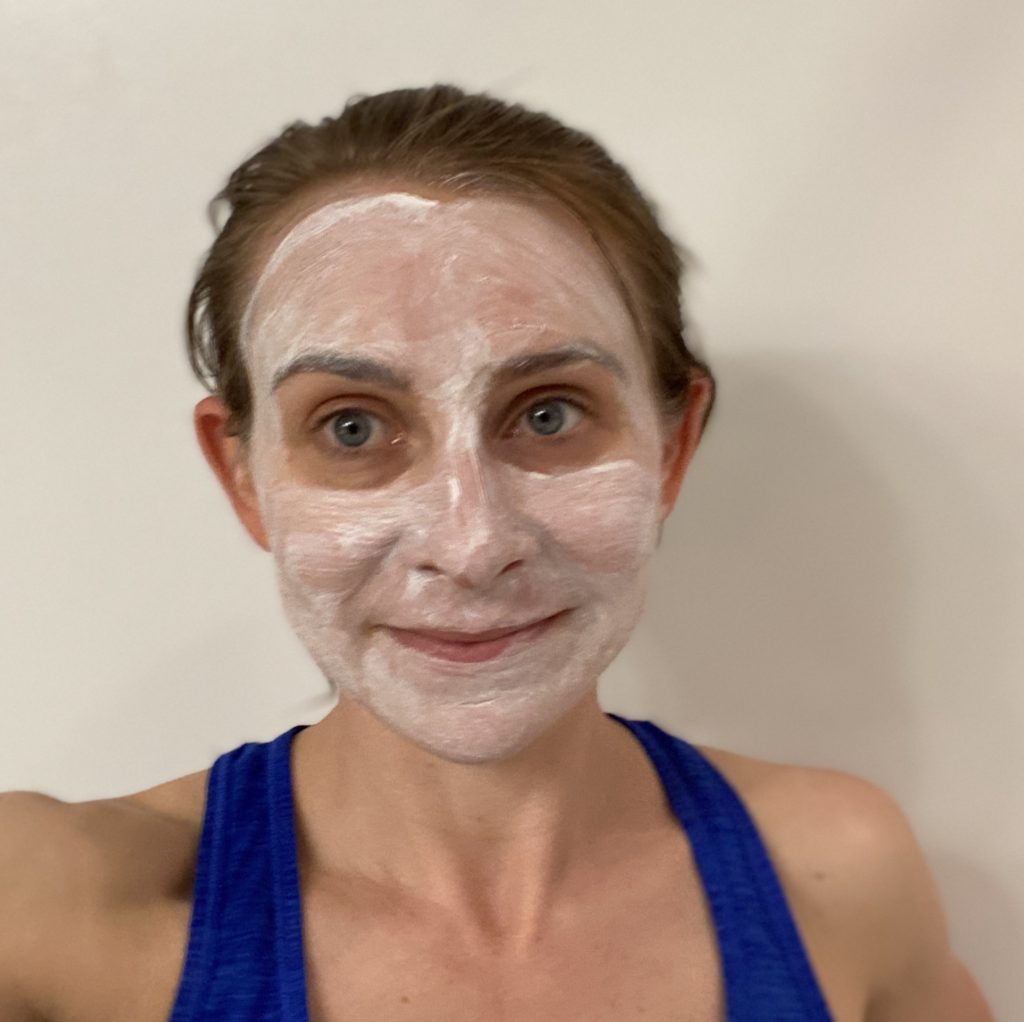 Before and After Pictures of the Rodan + Fields Cleansing Mask
Below is a before and after picture of the Rodan and Fields Redefine Cleansing Mask. Please don't judge me in the AM! I haven't been sleeping well recently and have been waking up every hour for the past three nights. My skin is suffering as a result.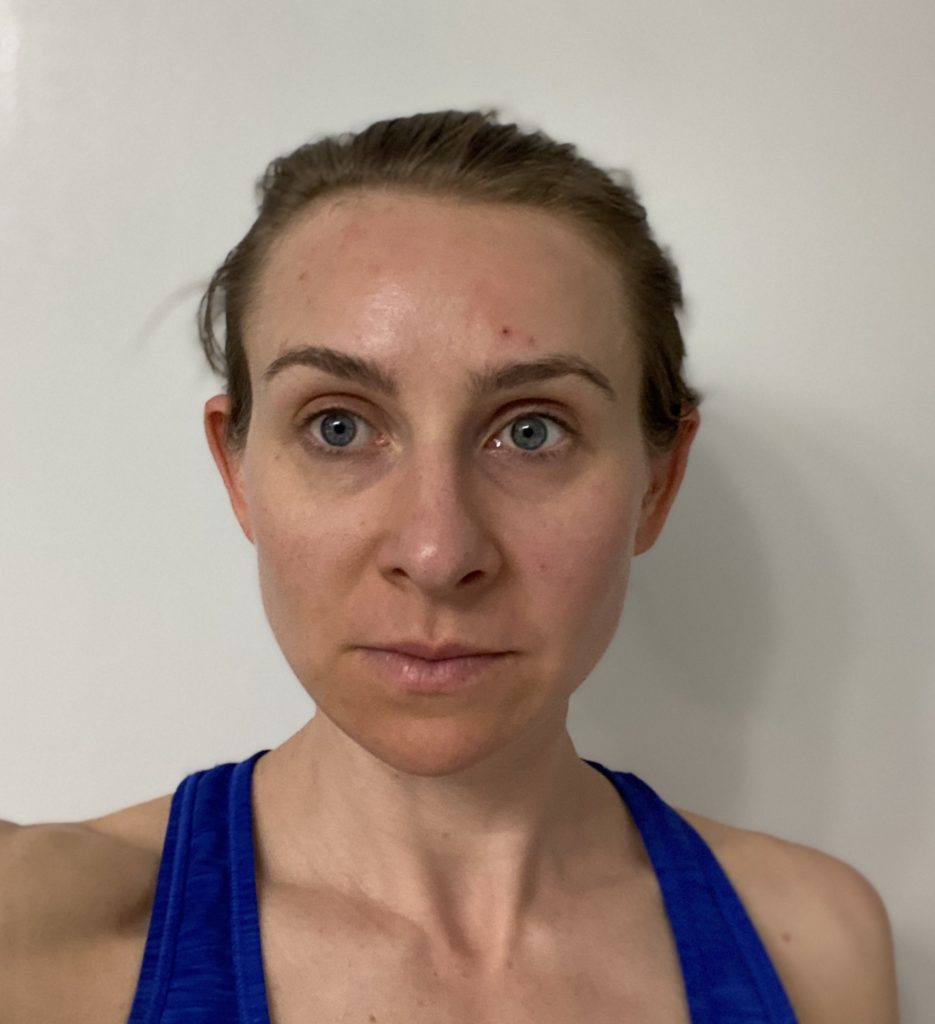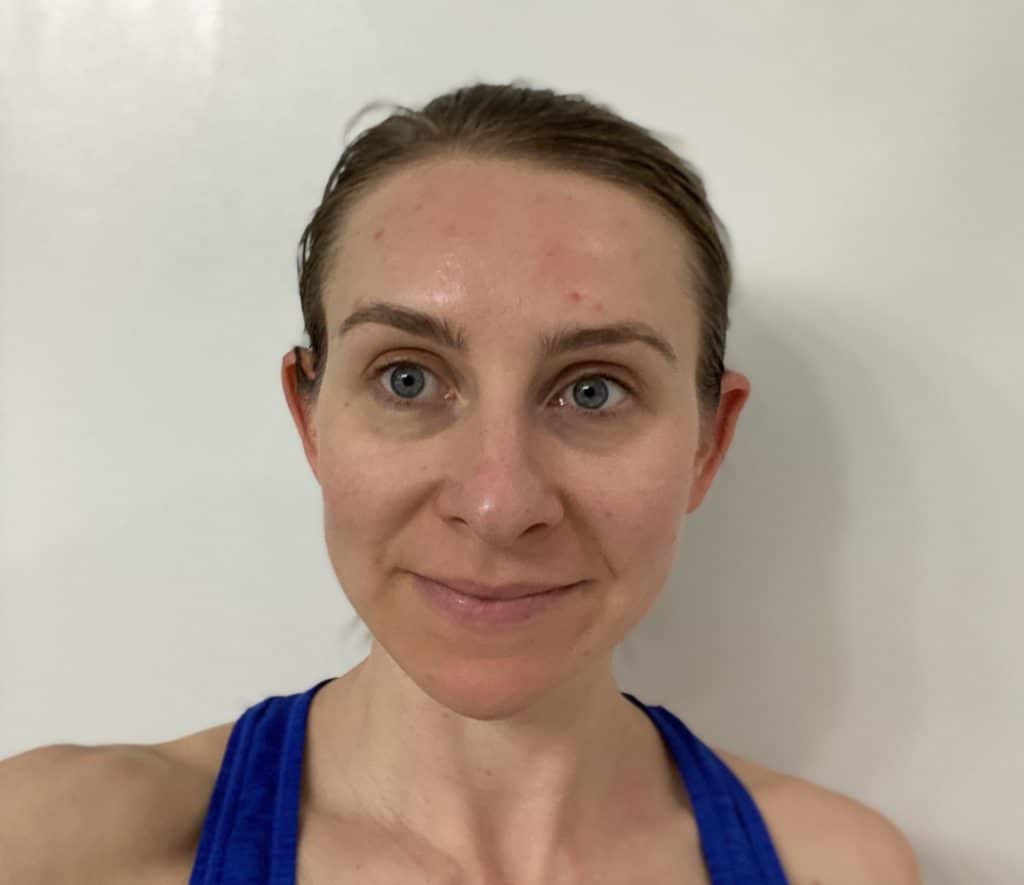 Review of the RODAN + FIELDS Redefine Mask
After using the Rodan and Fields Redefine Cleansing Mask two days in a row, here's my review.
What I liked about the Redefine Cleansing Mask
Reduced redness. This is the greatest benefit to the Redefine cleansing mask. It reduced the redness on my face.
Skin felt softer. My skin felt super soft after use.
Small exfoliating beads. I have a theory that the small (very small!) exfoliating beads in the clay mask are better than the rough, harsh beads like those found in the Ives scrub. This makes the Rodan + Fields mask gentler on your skin.
Good for daily use. Most masks dry out your skin and can only be used once per week. It's nice to find a mask for daily use.
Easy to apply. I love that you apply the Redefine clay mask to dry skin. Most masks require you to apply to wet skin, which dilutes the product and causes waste.
No need to mix with water. Some masks require you to mix them with water to work up to a lather. Again, this requires more work in the AM. I like that the Rodan + Fields mask removes this step.
It's fast! Most masks require 5-20 minutes. That means I only use them on the weekends when I have extra time. I love that the Rodan + Fields mask only requires 2 minutes to work its magic.
Won't stain clothes. Many clay masks, like the L'Oreal Pure-Clay Mask, are brown or gray and stain your wash-cloth and/or your clothes. The Rodan + Fields mask is white, so you don't have to worry.
Dries quickly. I like that the Rodan + Fields clay mask dries quickly. Two minutes and I'm done.
Surprisingly smooth. Most clay masks are somewhat gritty. The Redefine mask was not gritty at all. Yes, it has texture to it, but it was subtle.
What I didn't about the Daily Cleansing Mask by Rodan + Fields
No scrubbing. I personally like how it feels to use a cleanser with small microbeads where I can scrub my face to loosen dirt. I've been using an exfoliating scrub by Skinfood from TJ Maxx recently, and love how it feels.
No smell. I personally prefer masks and face washes with a smell, whether it's grapefruit, peppermind, almond, or some citrusy-smell. It makes them more fun to use each day. The Rodan + Fields mask has no smell to it.
Expensive for daily use. I prefer to spend less than $10 for a daily cleanser. A friend of mine swears by the Dr. Bronner's soap for her daily face wash. I might prefer to use something less expensive for daily use, and then splurge on a really good mask for use 1-2 times a week.
Not a heavy duty clay mask. I love the clay masks where I put them on and wait 10 minutes, and then my skin feels completely refreshed after washing it off. The Rodan + Fields clay mask is for daily use, so I understand why it's not as "heavy duty" (don't want to irritate my skin!), but it just didn't leave my skin feeling the same.
Too long to wait in the AM. Two minutes is fast for a mask, but for a daily morning AM routine? It's a bit long for me to wait as I only designate 15-20 minutes total to get ready in the morning.
Slightly drying. I noticed that the mask had caused my skin to peel slightly in one spot on my forehead. The mask may be too drying for daily use.
Conclusion – I Love the Rodan and Fields Cleansing Mask, but not sure how it fits into my AM routine
In summary, I do love the RODAN + FIELDS Redefine daily cleansing mask. I'm just not sure whether I would use it every day. I will admit that the results after one use were definitely visible, so maybe I'll buy it. I could use it on the weekends and on my work from home days when I'm not in a rush in the AM.
Check out my other beauty reviews to discover other beauty products to try out.
Lots of love!
-Christina Marie from Very Easy Makeup