Top 13 March Nail Colors: Up Your Style Game!
This post may contain affiliate links, which means I may earn a commission if you decide to make a purchase through our links, at no cost to you. You may view the disclosure here.
March Nail Colors
With spring right around the corner, it's time to celebrate! Now that the weather is getting warmer, trees are starting to get back their leaves and flowers are starting to blossom. If you are ready to embrace March (here we come!), you are probably searching for the best nail colors to wear in March.
The best nail colors for March include a mix of pastels, bright colors, and sparkly nail polishes. Plus, with spring break in March, it's time to pull out some neon nail polish colors for March too!
Below is a round-up of the trending march nail colors to start wearing right now.
This post may contain affiliate links. View the disclosure here.
13 Trending March Nail Colors
Get ready to welcome spring with a fresh manicure in one of these must-try March nail colors.
Mint Green
Mint green is the perfect color for March! Plus, green is just the perfect color to wear around St. Patrick's Day! For a fun spring color, check out the minty green That's Hula-rious nail color by OPI.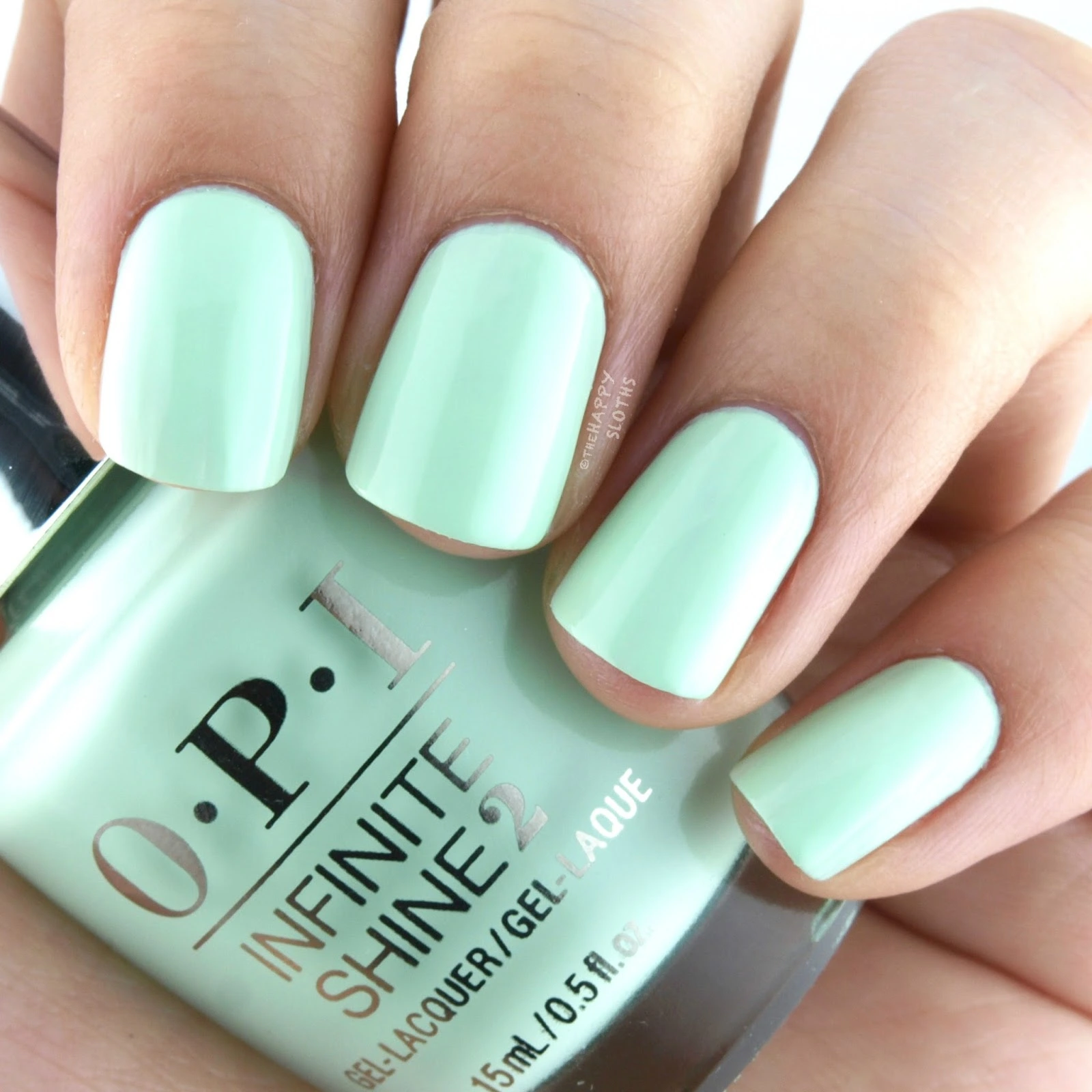 Another minty green color to check out for Express To Impress by essie. So cute!
Baby Pink
Baby pink is a trendy nail color to wear all year long, including in March!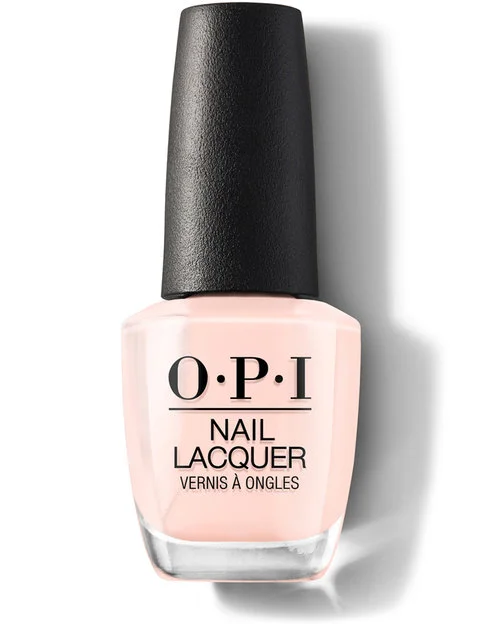 We are a fan of Bubble Bath by OPI for a March nail color.
RELATED: Best Pink Nail Polish Colors for Fair Skin
Lavender
Lavender is a great nail polish color to wear in late March/early April. It's also a great nail color for Easter!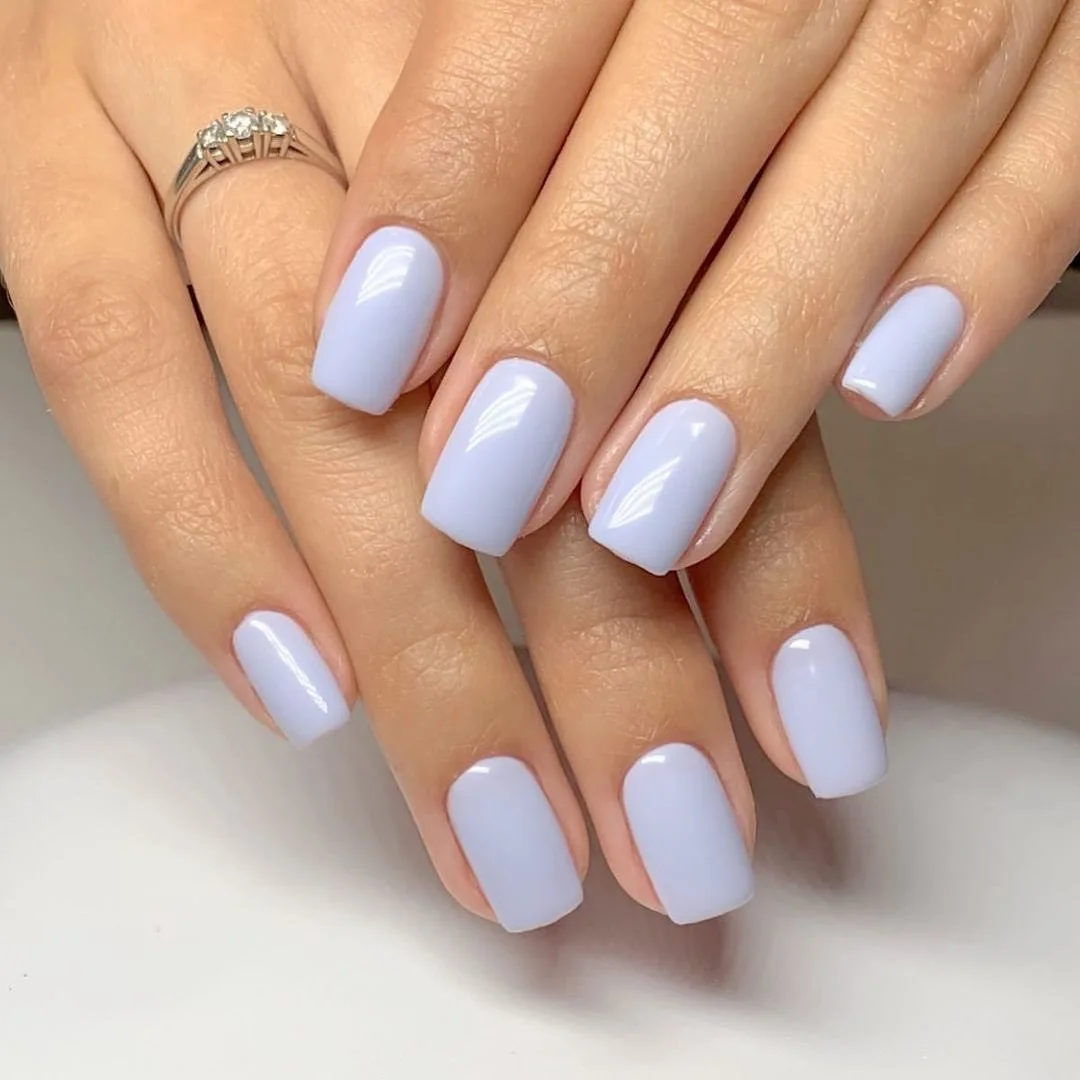 We are loving I Am What I Amethyst by OPI for a March nail color.
Bright Yellow
It's time to embrace the sunshine and the rays! Bright yellow is perfect for the longer days to come in the summertime.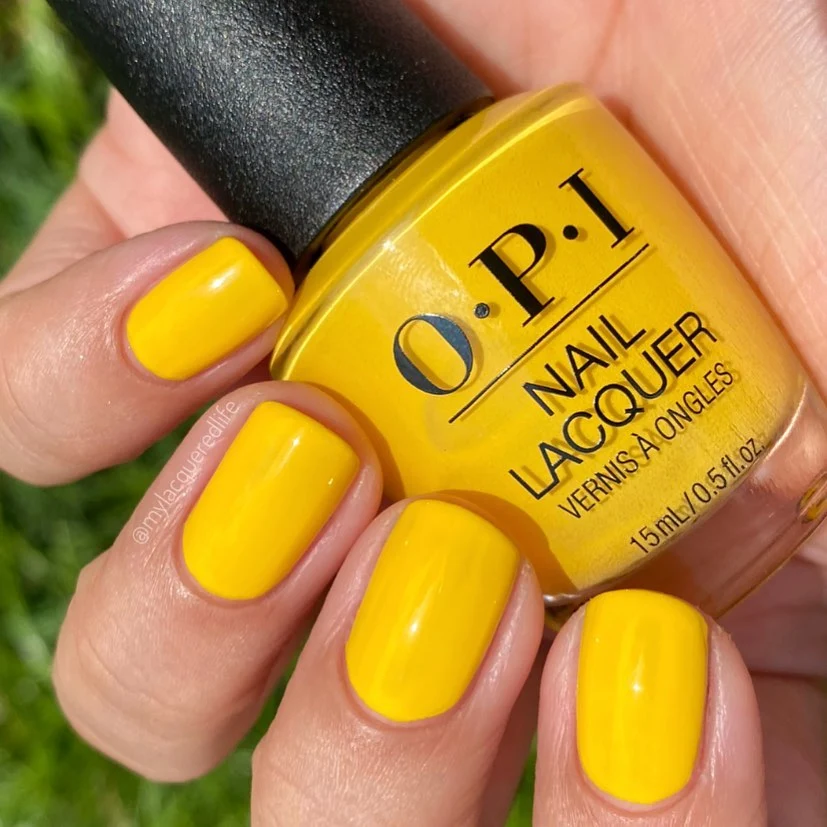 For March, check out the bright yellow nail polish color by OPI called Exotic Birds Do Not Tweet. It's the perfect bright yellow nail color for March!
Pastel Yellow
Pastel yellow is the perfect color to welcome spring and warmer weather!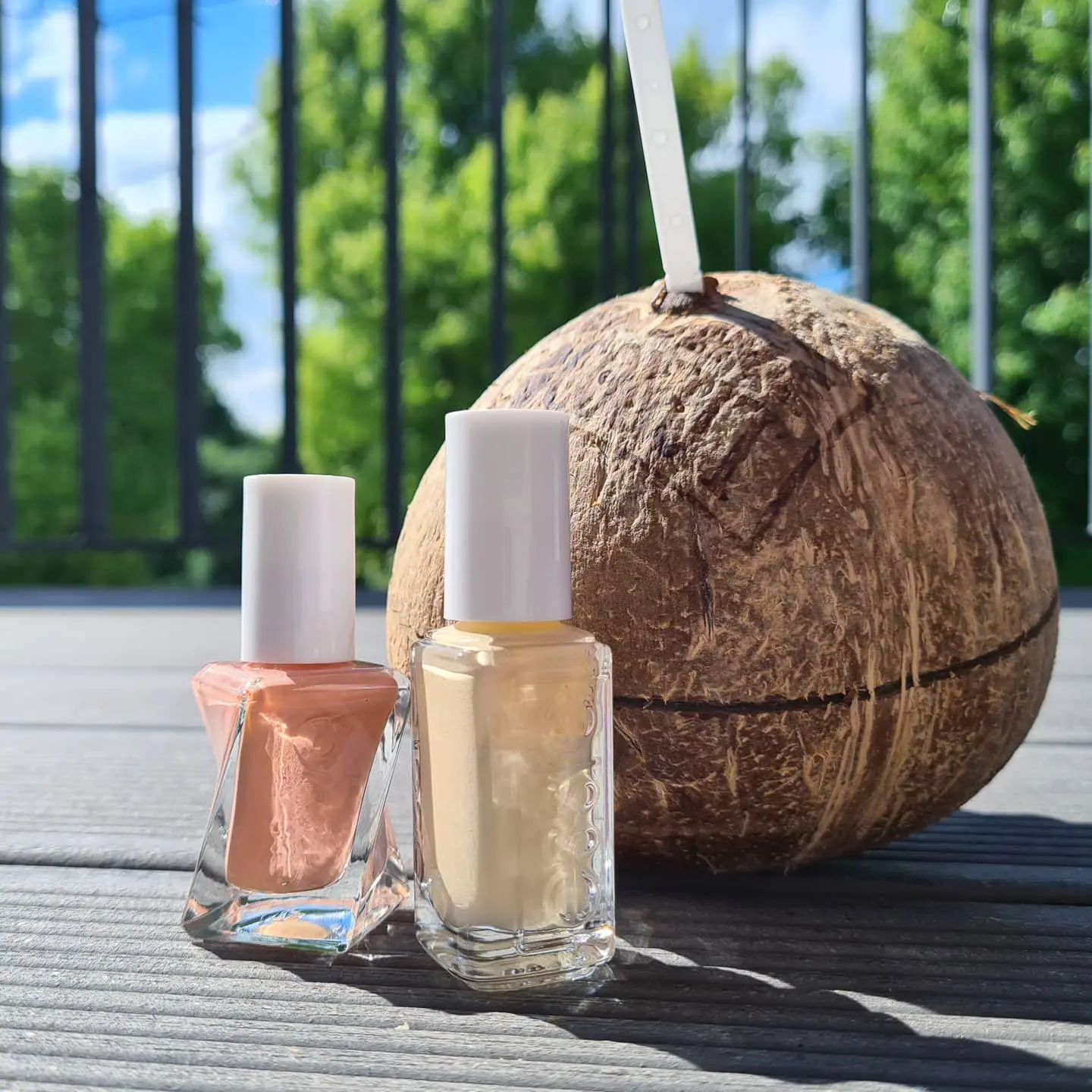 If you are searching for a more nude-colored nail color for spring, check out Busy Beeline by essie. This nail color looks amazing on women with darker skin tones too!
P.S. You may also want to paint your nails with essie Busy Bee Line and essie Sew Me for complementary nail colorS!
Bright Pink
If you are going to Florida, Mexico, or the Caribbean for spring break – you need a bright and cheerful nail color polish for March!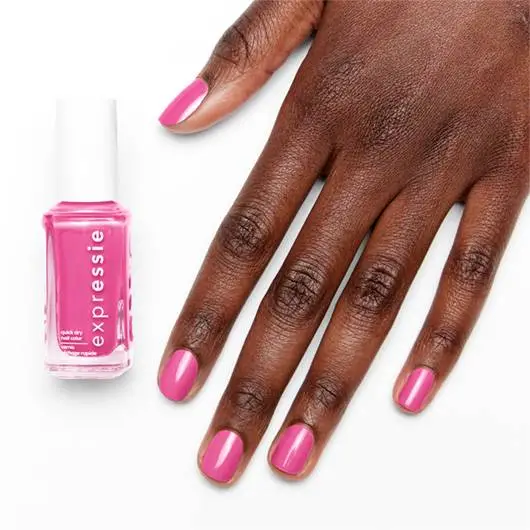 A vibrant, hot pink nail polish is just perfect for such an occasion. We are loving the bright pink color called Trick Clique by essie for March.
Radiant Tangerine
Welcome spring on March 20 with a pop of bright orange nail polish! A cheerful, bright orange is the perfect color for spring.
We are loving Bearer of Rad News by essie for a March nail color.
Nude
You really can't go wrong wearing nude nail polish in March (or any month of the year, for that matter). If you are seeking a more conservative nail color for March, go with beige or nude nail polish.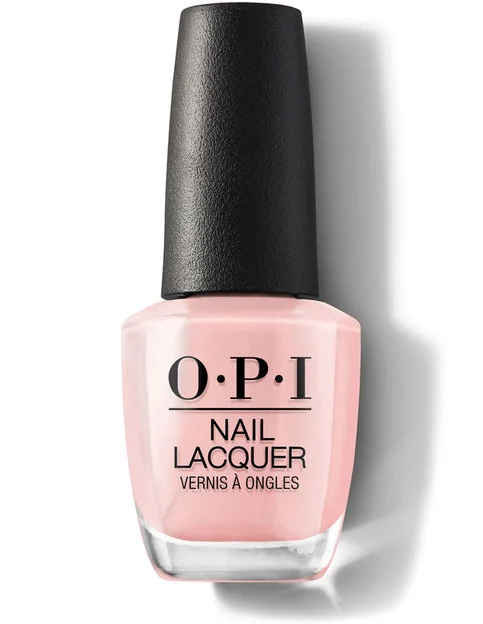 We are loving Passion by OPI for a March nail color.
Bold Purple
Say hello to winter and be bold when you welcome the month of March! To go bold in March, why not wear a fun and flirty purple nail color?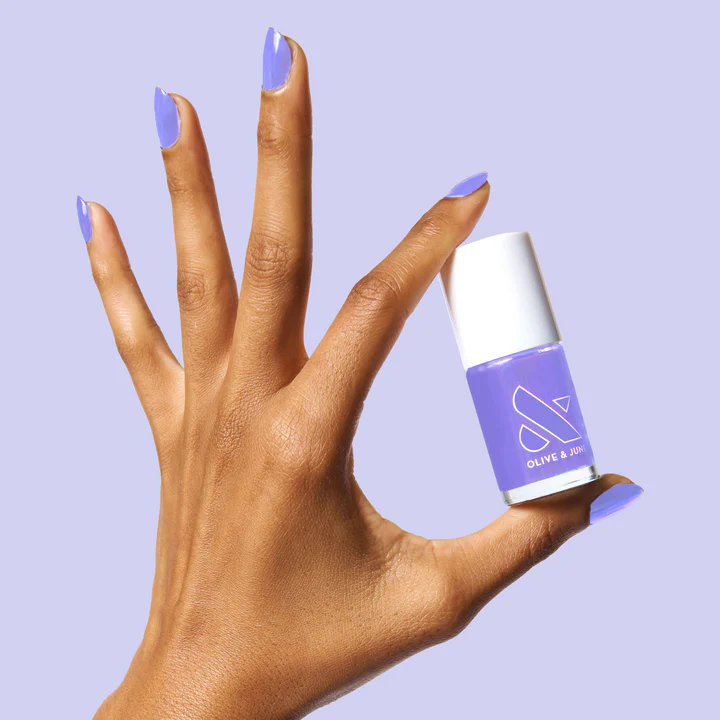 We are loving the color Bold & Unshaken by Olive & June for March nails.
Bright Blue
March calls for trips to the beach, the pool, and the ocean! A bright, ocean-inspired nail polish color is just perfect for March!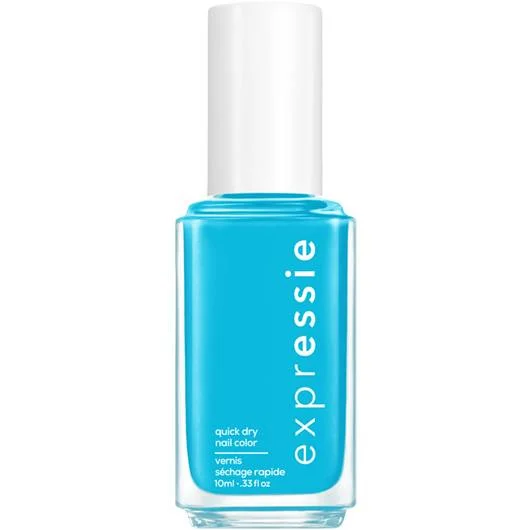 We are loving Word on the Street by essie for a bright blue March nail color.
Another blue nail color for March to check out is Morningtide by Cirque Colors.
Baby Blue
Baby blue is a great nail color for March when everything is starting to bloom!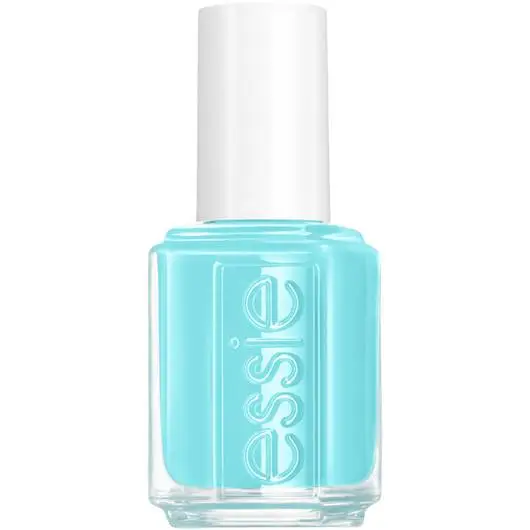 We are loving Ride the Soundwave by essie for a baby blue nail color this March.
Coral
Bright nail colors like coral, yellow, and hot pink are perfect for the warmer weather in March. Coral adds a pop of vibrancy and energy to your look. Plus, coral nail polish will remind you of the bright sunshine and flowers blooming!
We are loving Snooze In by essie for a coral nail polish color this spring.
Gold
You may think of metallic nail polishes for winter and the holiday season, but you can still wear metallic nail polish come March!
Gold nail polish is a great nail color for March as it is so classy! Plus, gold nail polish will look great at any formal black tie weddings or garden weddings you may be attending this spring.
The Drippin' Gold nail polish by ella+_mila is fun to wear in the spring!
Olive Green
Earthy tones like olive green, taupe, and brown are perfect for fall, but you can still get away with an early tone with olive green in the spring!
If you love wearing brown, green, or nude-colored outfits, then olive green is your March nail color.
We are loving Paradise Isle by ella+mila for March. Plus, the name will remind you of going on vacation somewhere tropical!
Summary – March Nail Colors
In summary, March brings warmer weather and the need for new nail colors.
From soft pastels to bold brights, there are plenty of options to choose from.
Popular March nail colors include pastel shades like baby blue, lavender, and minty green and bright hues like coral and yellow. Spring-inspired nail colors like gold and olive green are also perfect.
So, whether you prefer more classic shades or bright and trendy hues, there's a March nail polish color that's just perfect for you!
More Nail Guides
Best Pink Nail Polished for Fair Skin