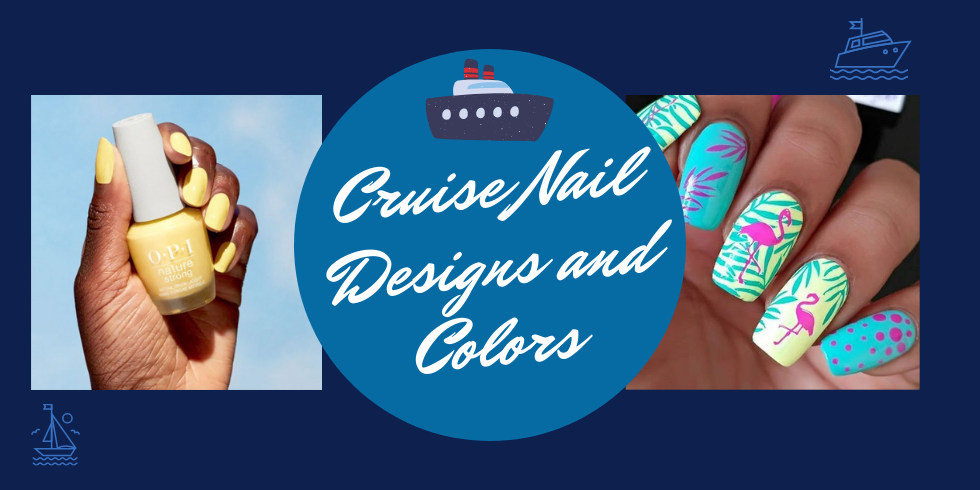 Cruise Nails Perfect for Your Next Vacation
Whether you are heading off for a Caribbean beach vacation on Royal Caribbean, Holland America, Carnival, or Disney cruise lines – having the perfect cruise nails will make your vacation even better.
The best cruise nail designs and cruise nail colors are festive, fun, and flirty. There's no reason to wear dark nail colors on a cruise.
This post may contain affiliate links. View the disclosure here.
Cruise Nails for Your Next Vacation
This guide with the best cruise nails includes:
Fun cruise nail designs to copy
The best cruise nail colors
Best Fun and Festive Cruise Nail Designs
Below are a few of my favorite cruise nail designs, thanks to Pinterest!
Continue reading to read about my top picks of the best cruise nail polish colors.
1. She Sells Seashells by the Sea Shore
2. Bitch I'm a Mermaid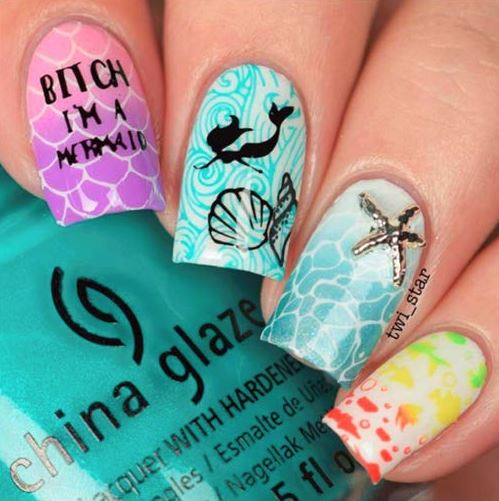 You can copy this cruise nail design idea with these nail decal stickers.
3. Hello Mate!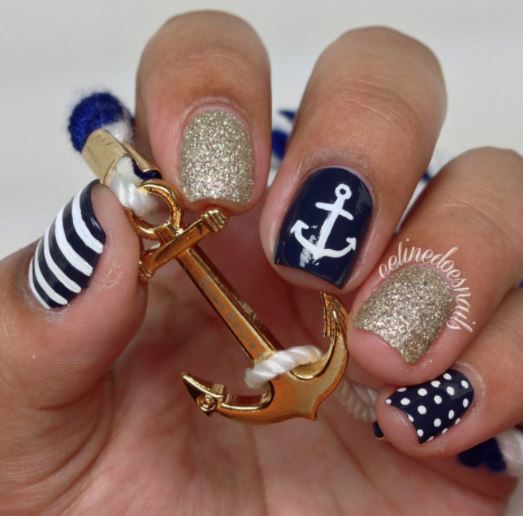 4. Fun and Cute Nautical Stripes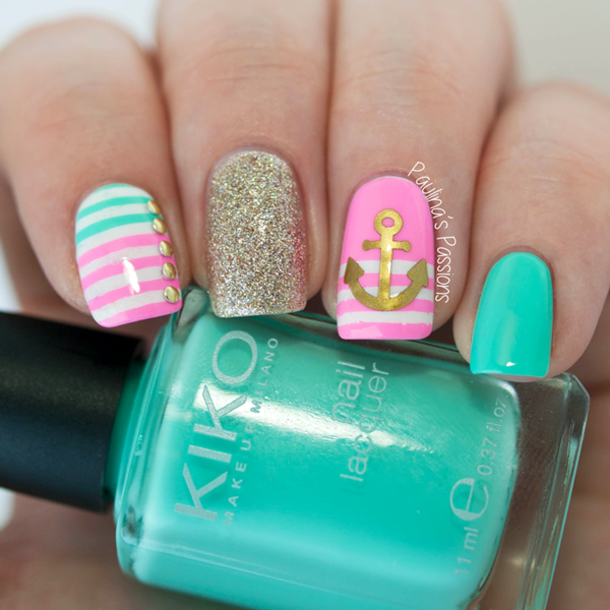 5. Classic Red, White, and Blue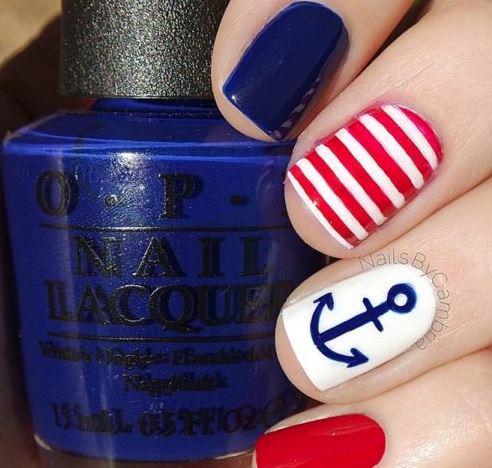 6. Disney All Day Every Day
You can copy this fun cruise nail design idea easily at home! Just wear white nail polish with these fun Disney cruise nail stickers.
7. Fun Flamingoes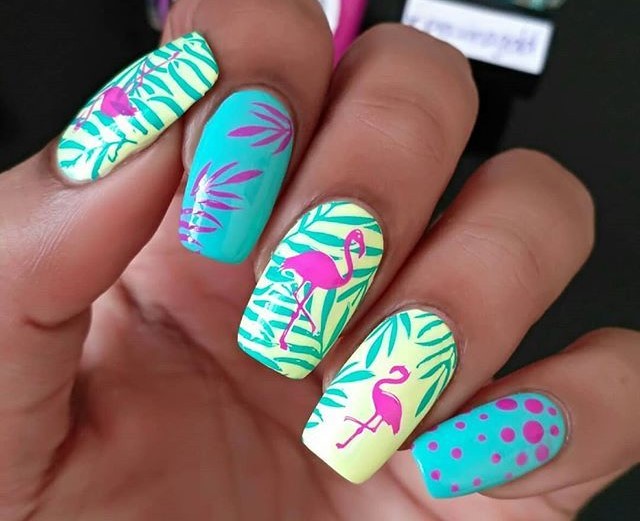 8. Shimmery Sea
These sea-themed nails are perfect for a cruise!
The Best Cruise Nail Colors for Your Next Vacation
The best cruise nail colors are bright, festive, and fun. You can also go with the nautical theme and wear navy blue, red, and white.
1. Dark Navy Blue for Sailors
2. White for Smooth Sailing
3. Pop of Pink for Cruise Parties
4. Light Blue for Beachy Waves
5. Fun Pink for Tasty Drinks
6. Bright Purple Just for Fun
7. Cheerful Yellow
Articles to Get You in the Cruise Vacation Mindset
Are you in full-on, cruise vacation planning (or lack of planning) mode?
Then check out these articles to help you get everything you need for your cruise!
The Cutest Rompers for Women (perfect for cruises!)
Cute Outfits for a Beach Vacation
Casual Summer Dresses for Walking Around Port on a Cruise
Connect with Very Easy Makeup
I'd love to connect with you!
Follow Very Easy Makeup on Facebook to get notified of new beauty, makeup, and fashion posts!
Please subscribe to the Very Easy Makeup YouTube channel. You'll find how-to tutorials for very easy makeup and bleaching hair blonde at home.
Sign up for the Very Easy Makeup Newsletter.