Trending Winter Nail Ideas You'll Love!
This post may contain affiliate links, which means I may earn a commission if you decide to make a purchase through our links, at no cost to you. You may view the disclosure here.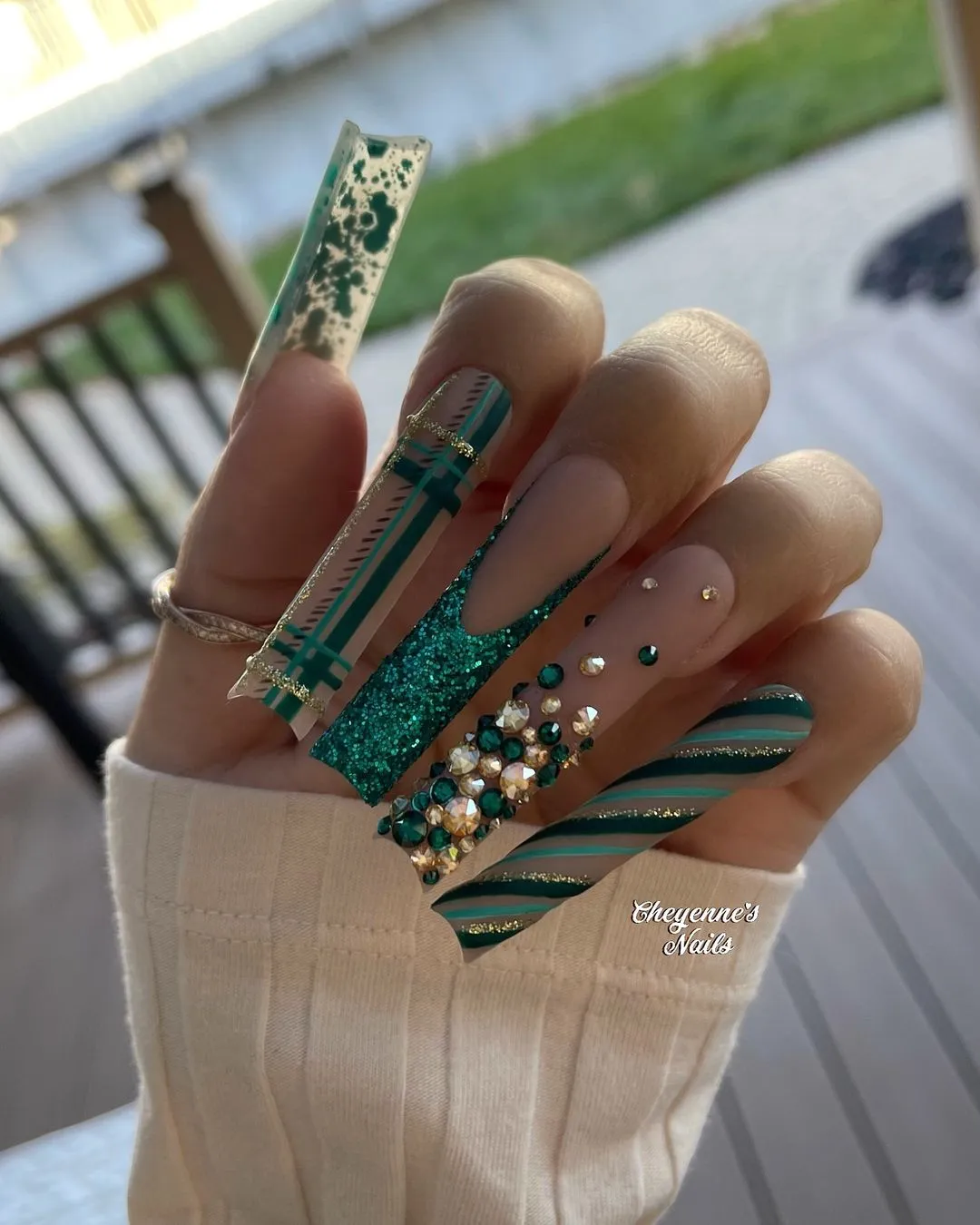 Winter Nails
Happy winter!
As the frosty air sets in, it's time to adorn your nails with chic and festive designs that capture the essence of winter. From elegant snowflakes to cozy sweater patterns, there are so many options for cute winter nails!
This nail guide is all about trending winter nail designs to add a touch of glamour to the chilly months ahead.
Trending Winter Nails Designs for Winter
Check out these trending winter nail designs!
1. Icy Tips
This winter nail polish design is easy to do at home. Simply use white nail polish as your base and glitter nail polish on the tips of your nails.
2. Metallic Gold Flakes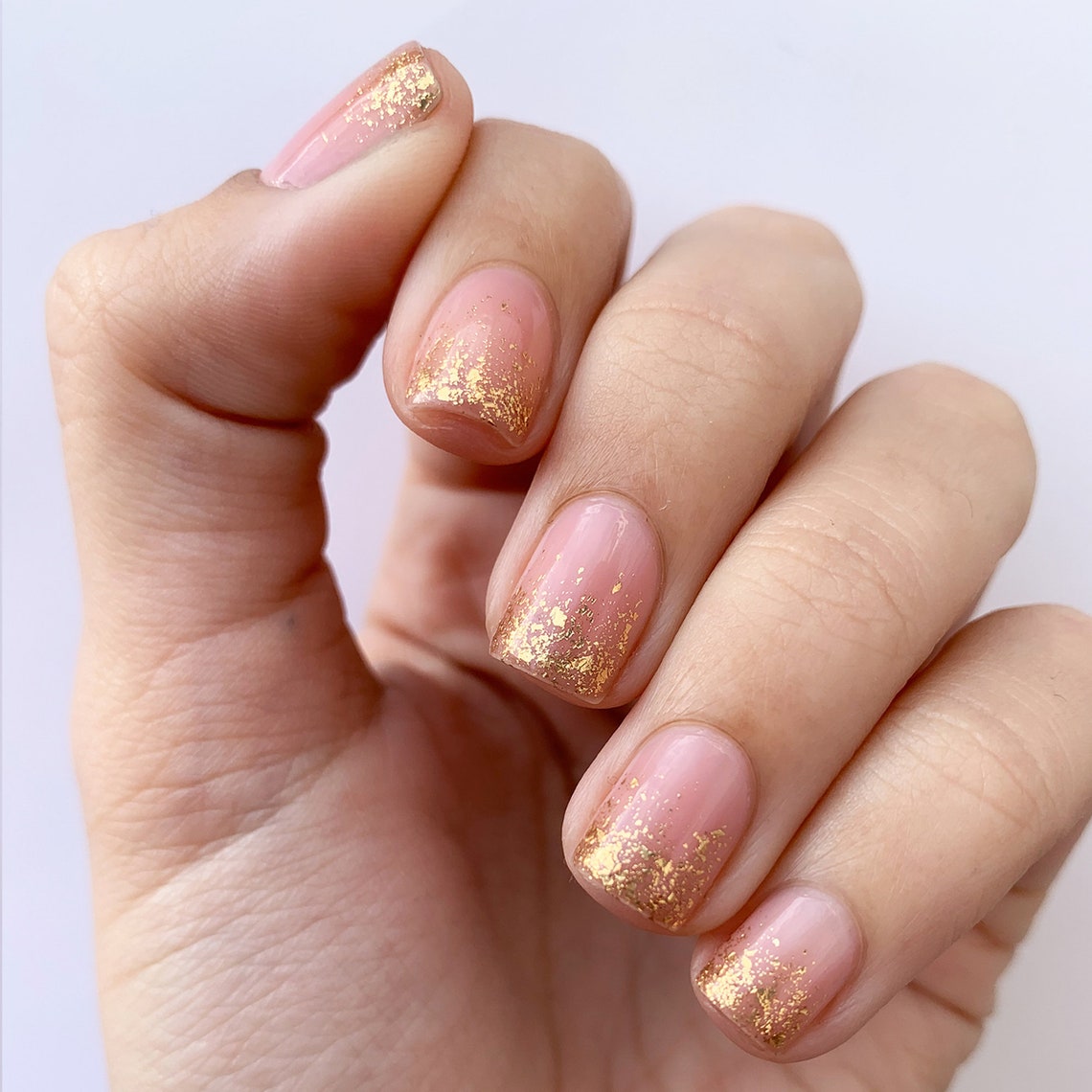 This is such an easy DIY winter nail polish design! You can either use gold flakes or a gold, glittery nail polish on Amazon.
3. Gold Stars on Pink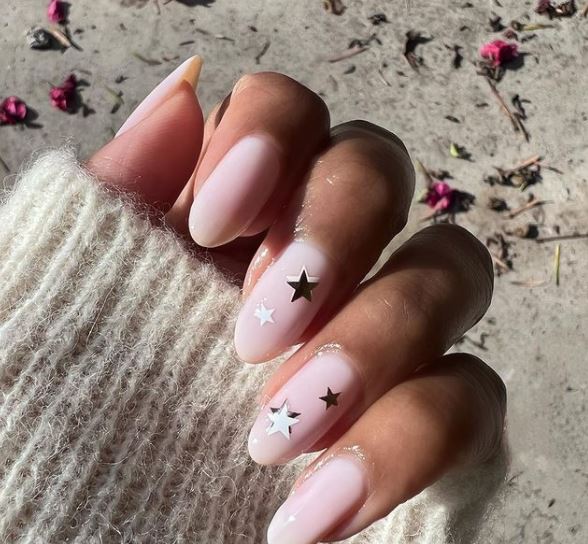 A light pink nail polish with silver stars is perfect for winter nail designs. You can buy star nail art stickers on Amazon.
4. Silver Tips
5. Purple Please
6. Snowflakes on a Winter Day
7. Emerald Green Gemstones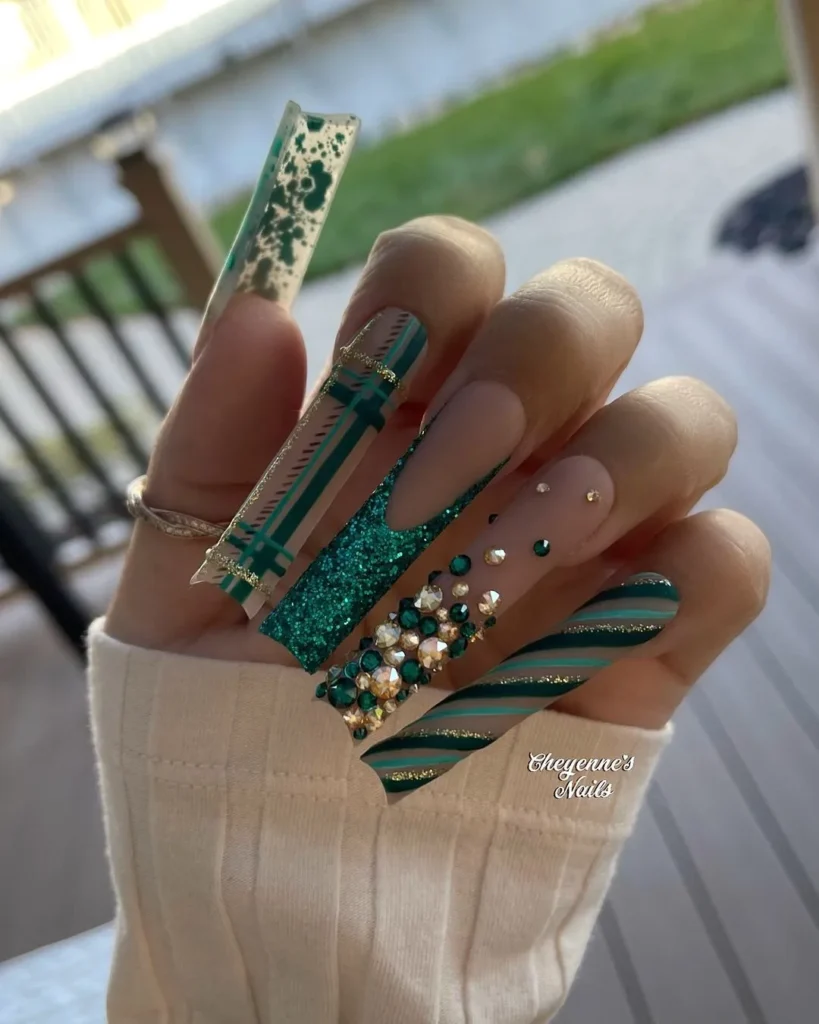 For statement nails this winter, go with emerald green and gold rhinestones! These winter nail designs are also one of the most popular Christmas nail ideas!
8. The Prettiest Blue
Going with French Tips winter nails are classy and totally glamorous!
9. Classy in White
For classy winter nails, go with a pink base, white swirls, and white snowflakes!
More Nail Ideas
Best Short Square Nail Designs
Nail Shapes: Your Ultimate Guide!
Easy New Year's Eve Nail Ideas