15 Christmas Nail Designs for the Holiday Season!
This post may contain affiliate links, which means I may earn a commission if you decide to make a purchase through our links, at no cost to you. You may view the disclosure here.
Hey there, glitter queens and festive fashionistas! 🎄🎅 Looking to sleigh the holiday season with some seriously cute nails? Well, guess what? I've got the scoop on the most adorable and totally doable Christmas nail designs that'll have your fingertips feeling fa-la-la fabulous! Get ready to jingle all the way to fabulous festive fingertips with these easy-to-copy ideas. Let's dive into a sleigh-ride of sparkle and merry manis! 🌟💅
This post contains affiliate links. View the disclosure here.
Trending Christmas Nail Designs
Want to get into the holiday spirit?
Check out these trending winter nail designs and ideas for Christmas or wintertime!
1. Peppermint Swirls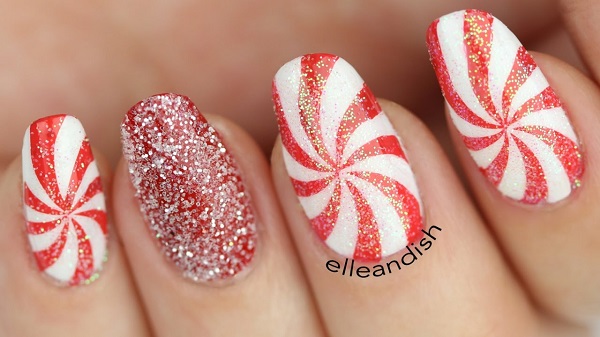 2. Reindeer and Santa Claus
3. Minty Green and Candy Canes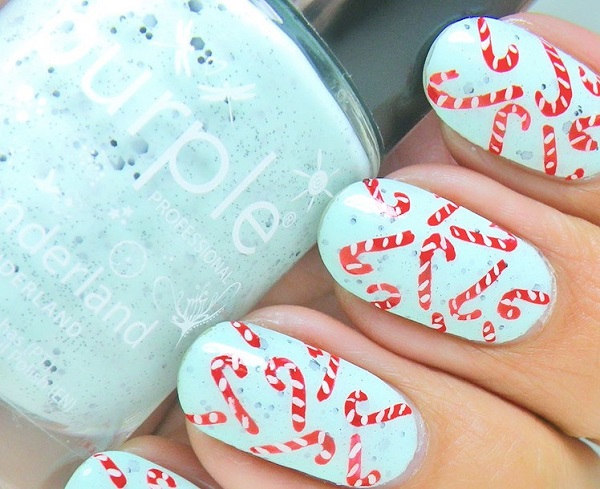 4. Gingerbread Men
5. Snowflakes on a Winter Day
6. Christmas Decorations with White Polka Dots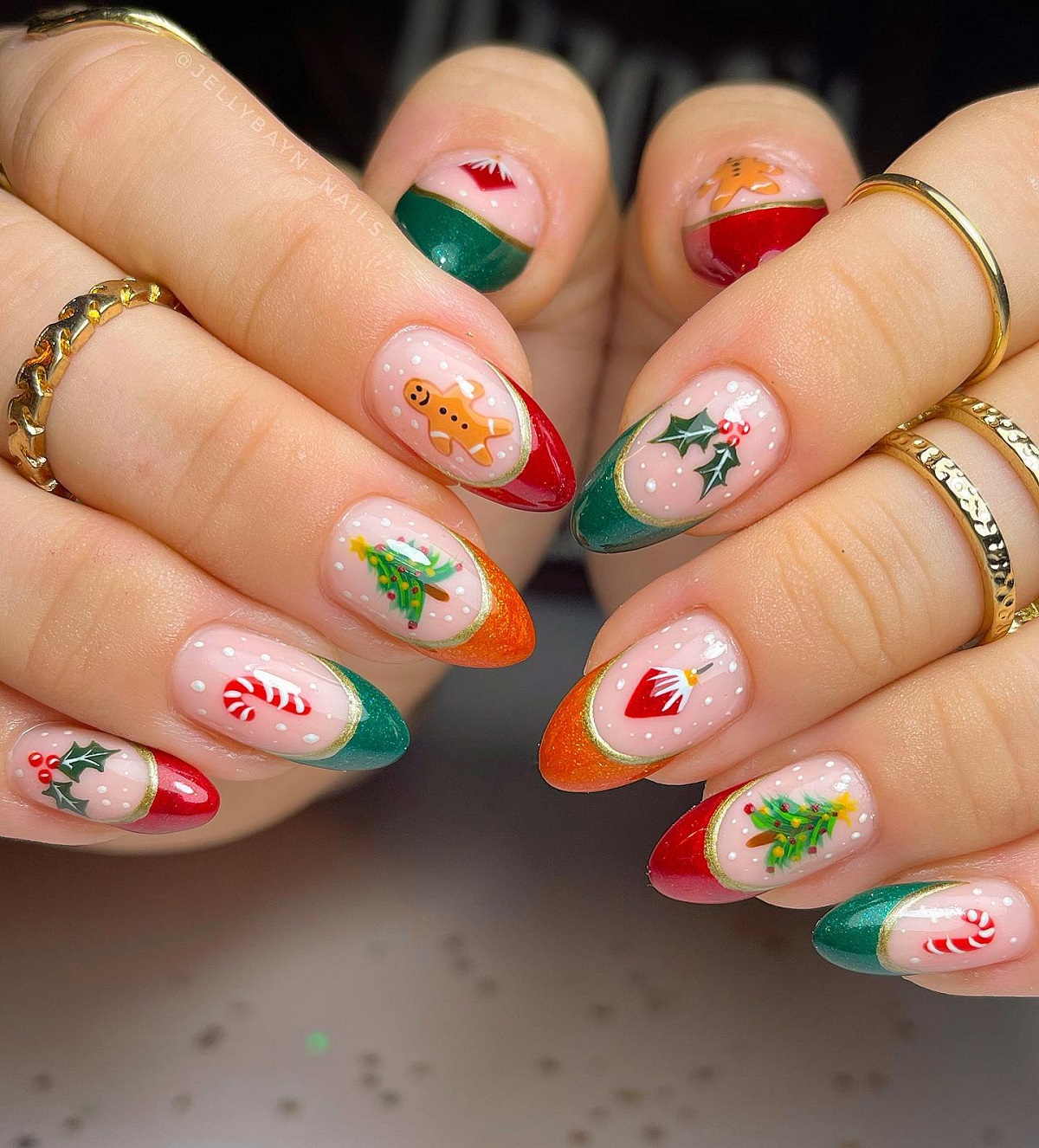 These Christmas nails are so fancy and fun!
7. Green and Gold Sparkles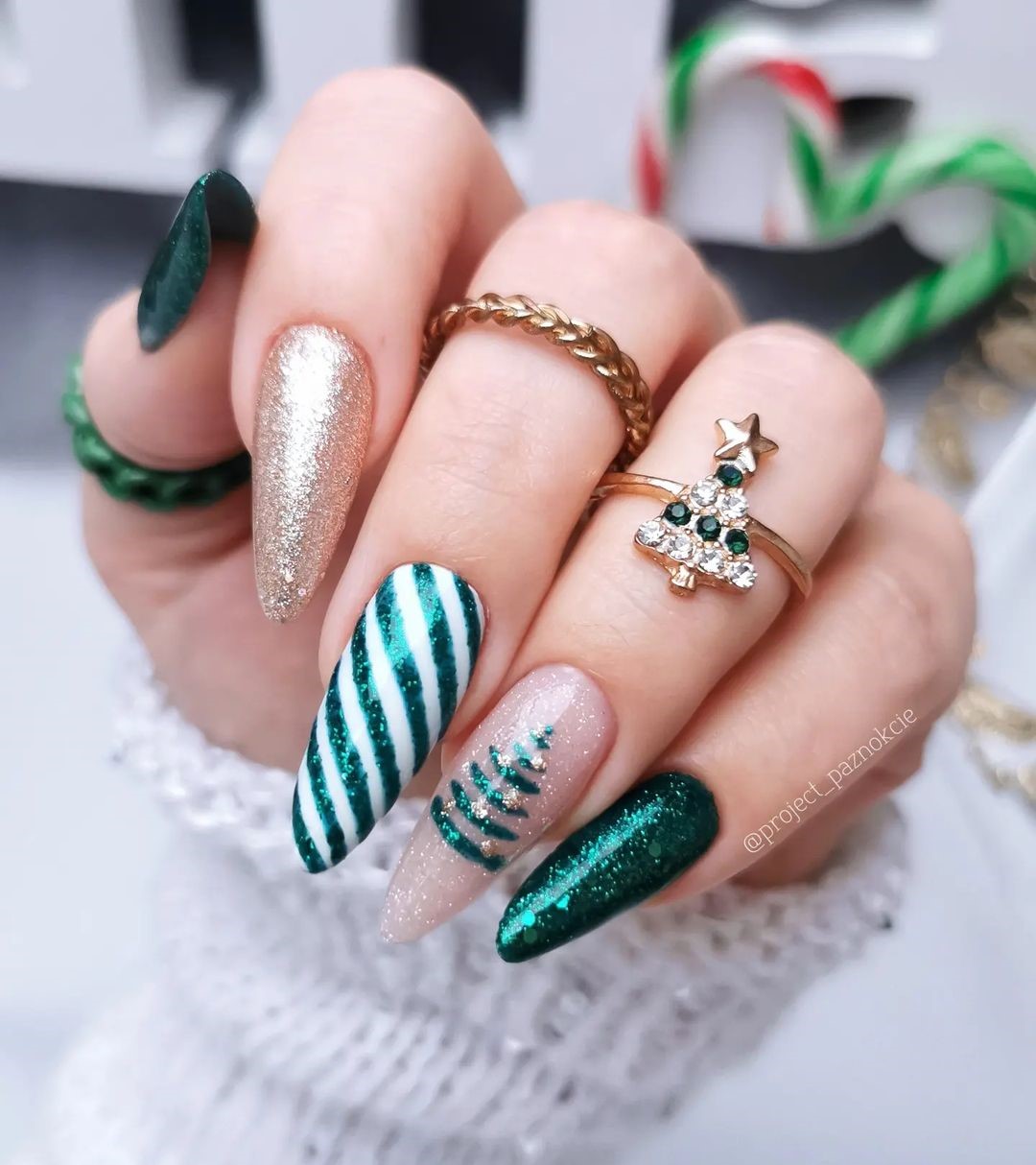 These Christmas nails with green and white stripes and gold and green sparkly nail polish are fun!
8. Reindeer and Snowflakes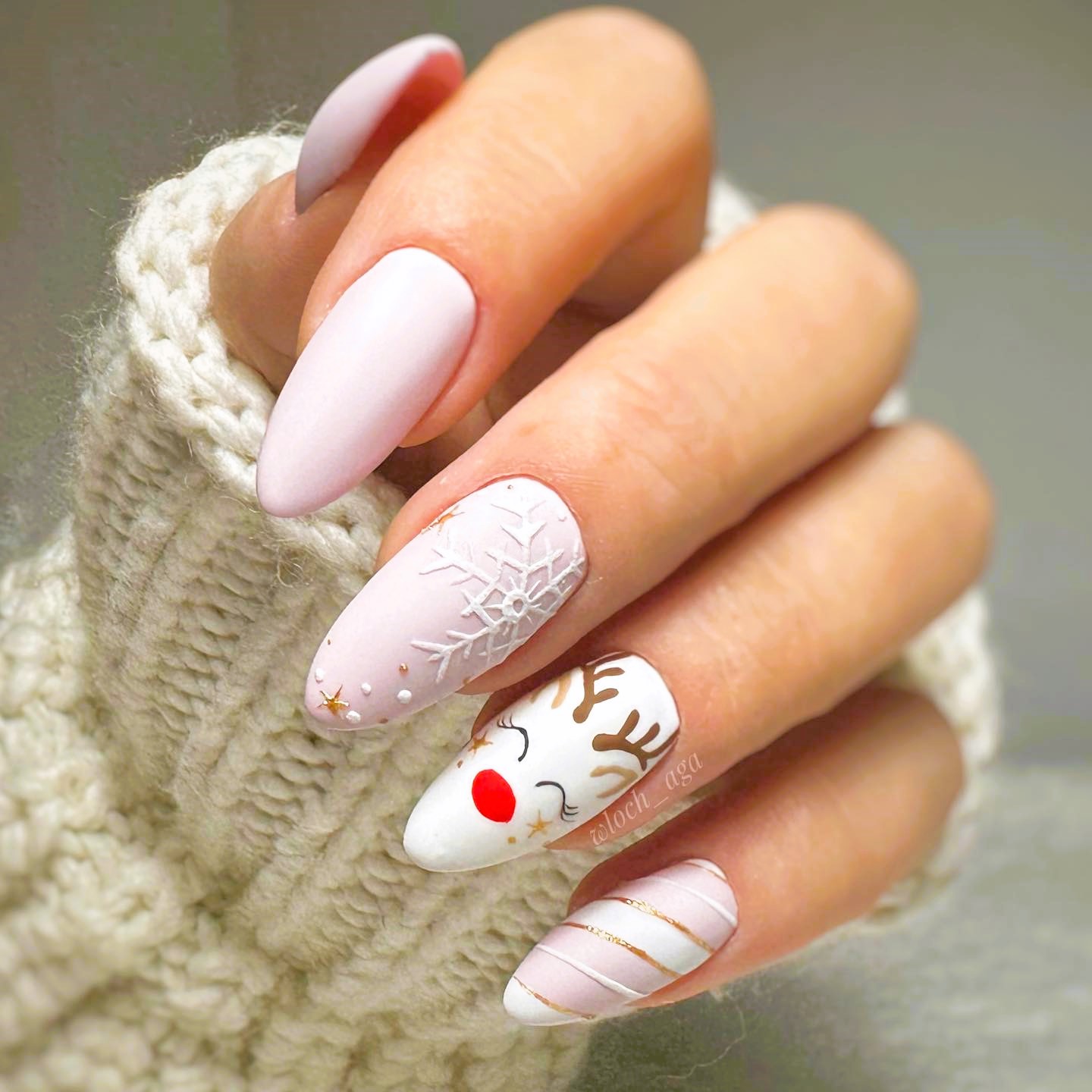 These Christmas nail designs with reindeer and pink and white snowflakes are so cute!
9. Winter Wonderland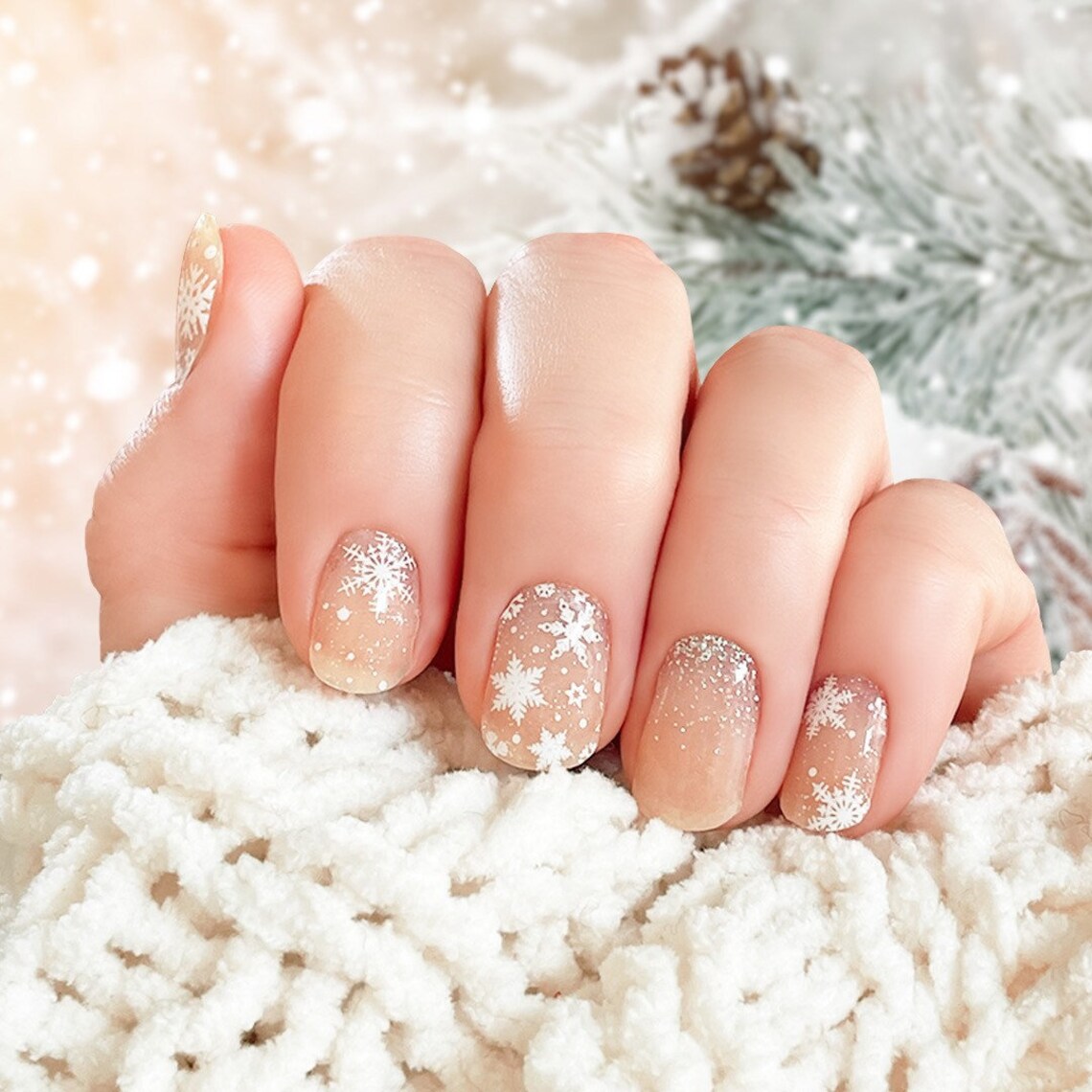 Love these Christmas nails? You can buy these nail wraps on Etsy!
10. Candy Canes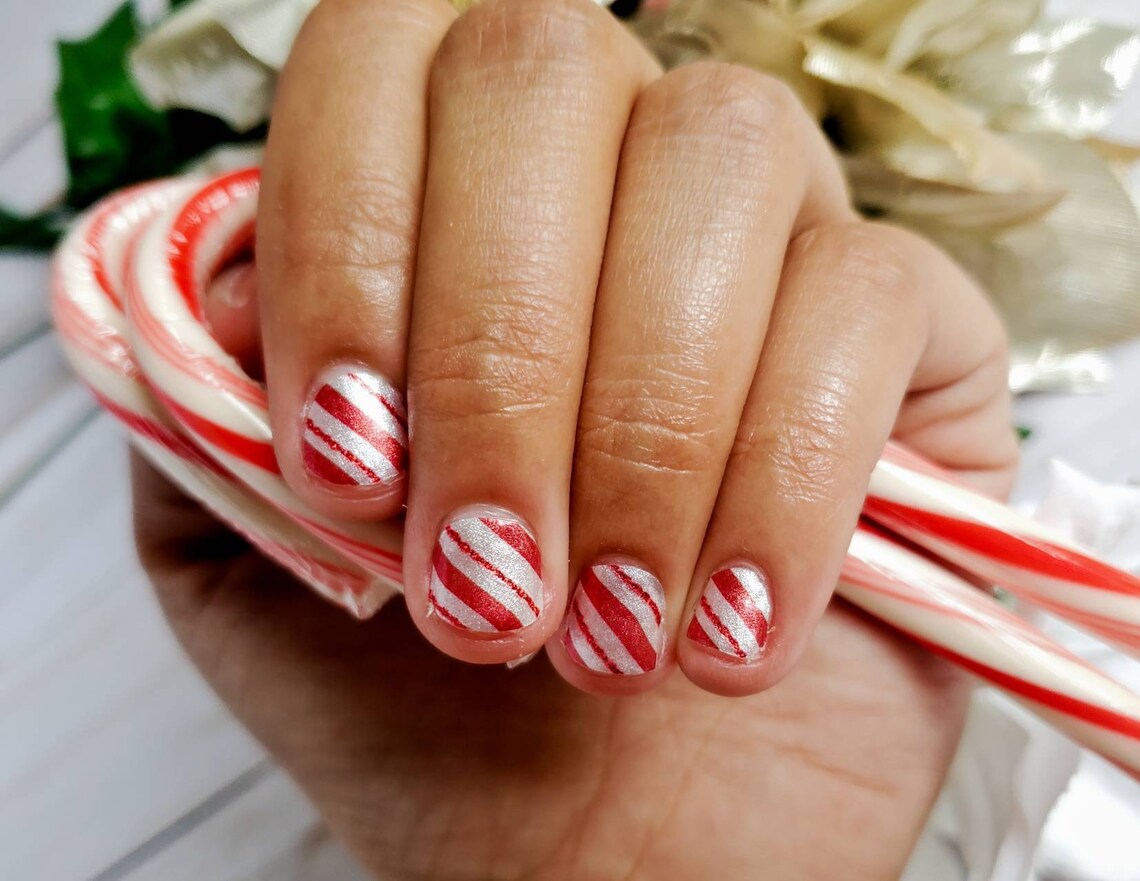 Who doesn't love candy canes? These red and white candy cane nails are fun!
11. Mickey Mouse and Disney Decorations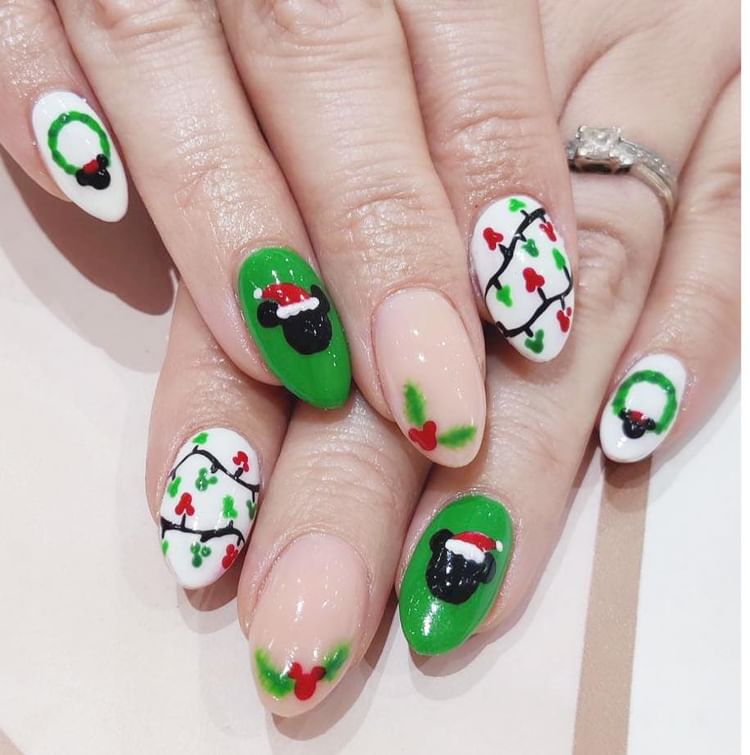 These Disney Christmas nails are perfect for Christmas at Disney!
RELATED: Disney Christmas Outfits
12. Christmas Gnome Nails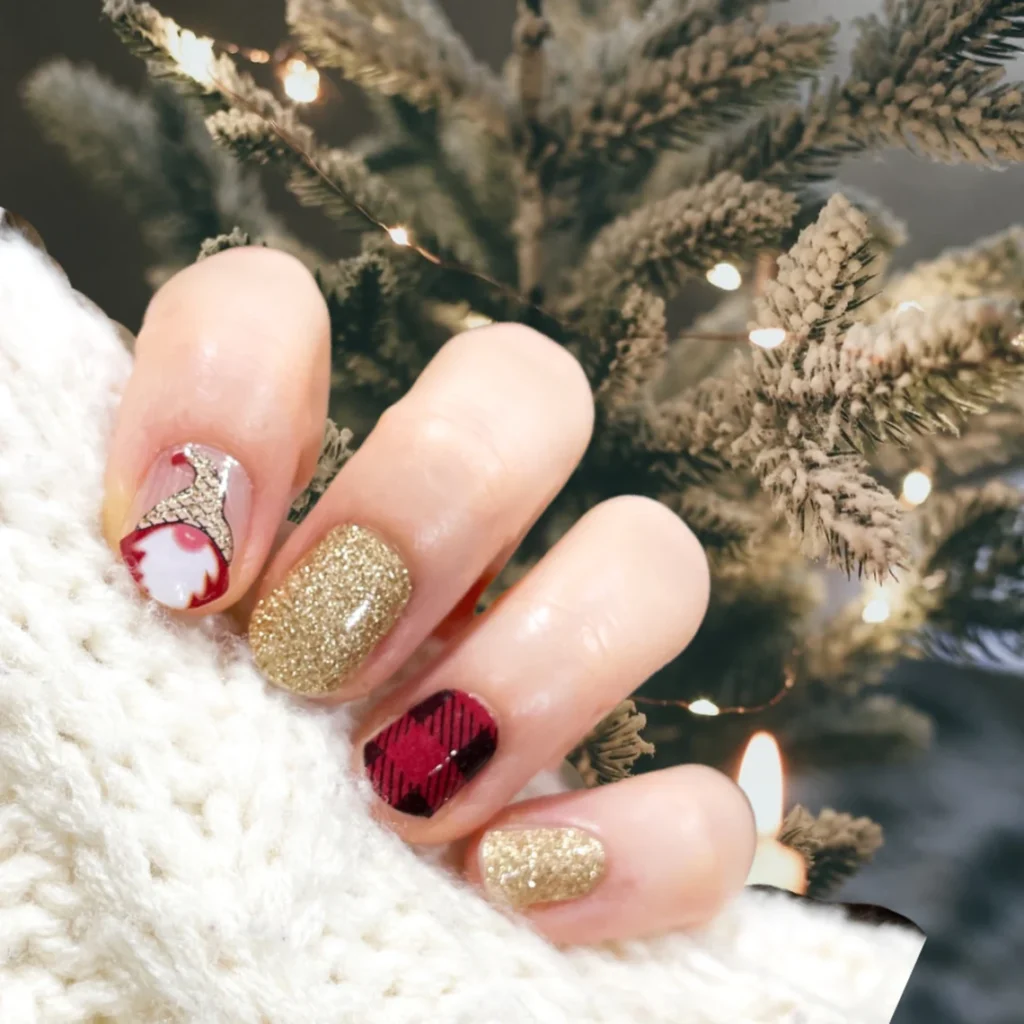 These Christmas gnome nails are absolutely cute and fun!
13. Christmas Gingerbread Nails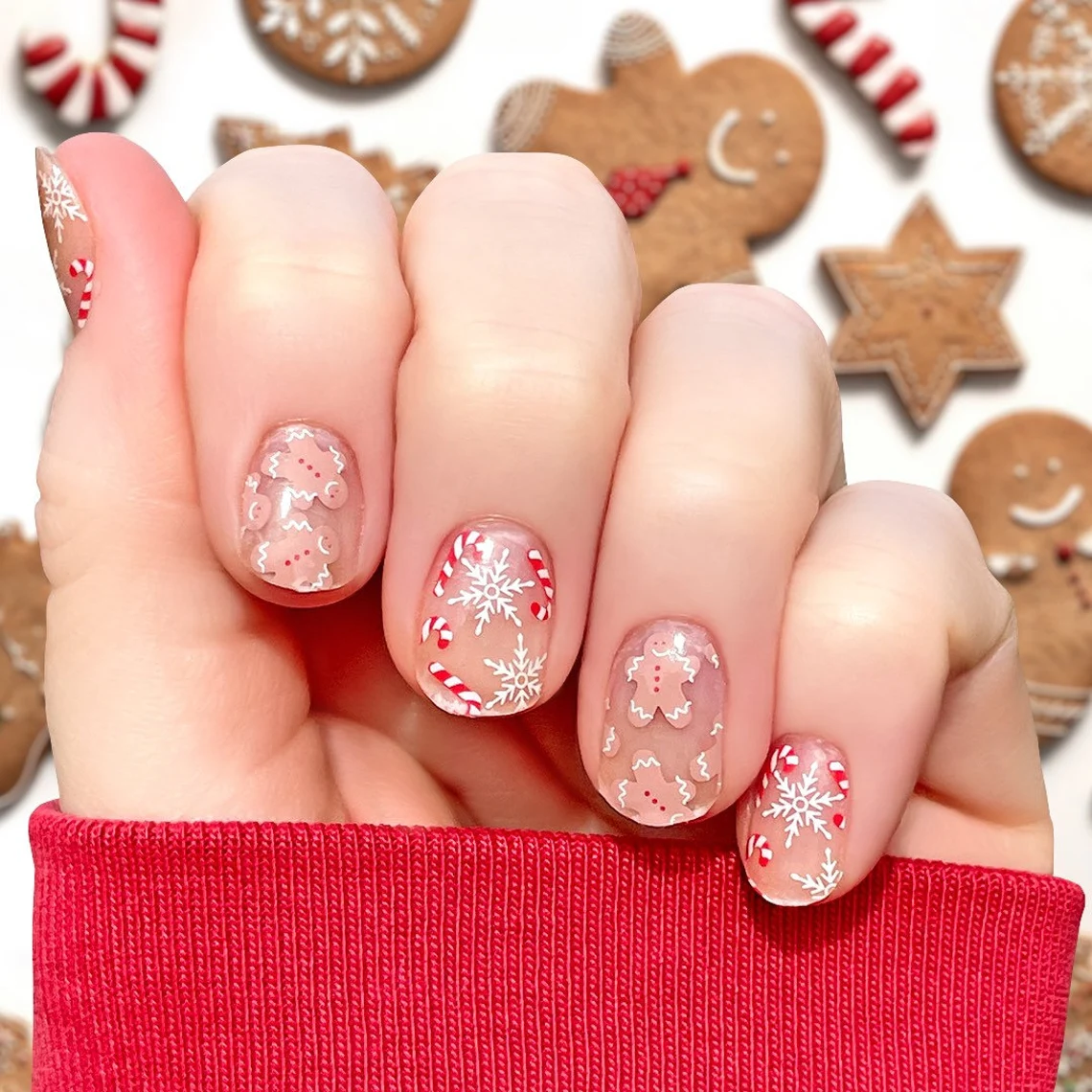 These Christmas nails are so darn cute! Perfect for baking cookies and getting ready for the smells of the holiday season!
14. Rudolph Christmas Nail Designs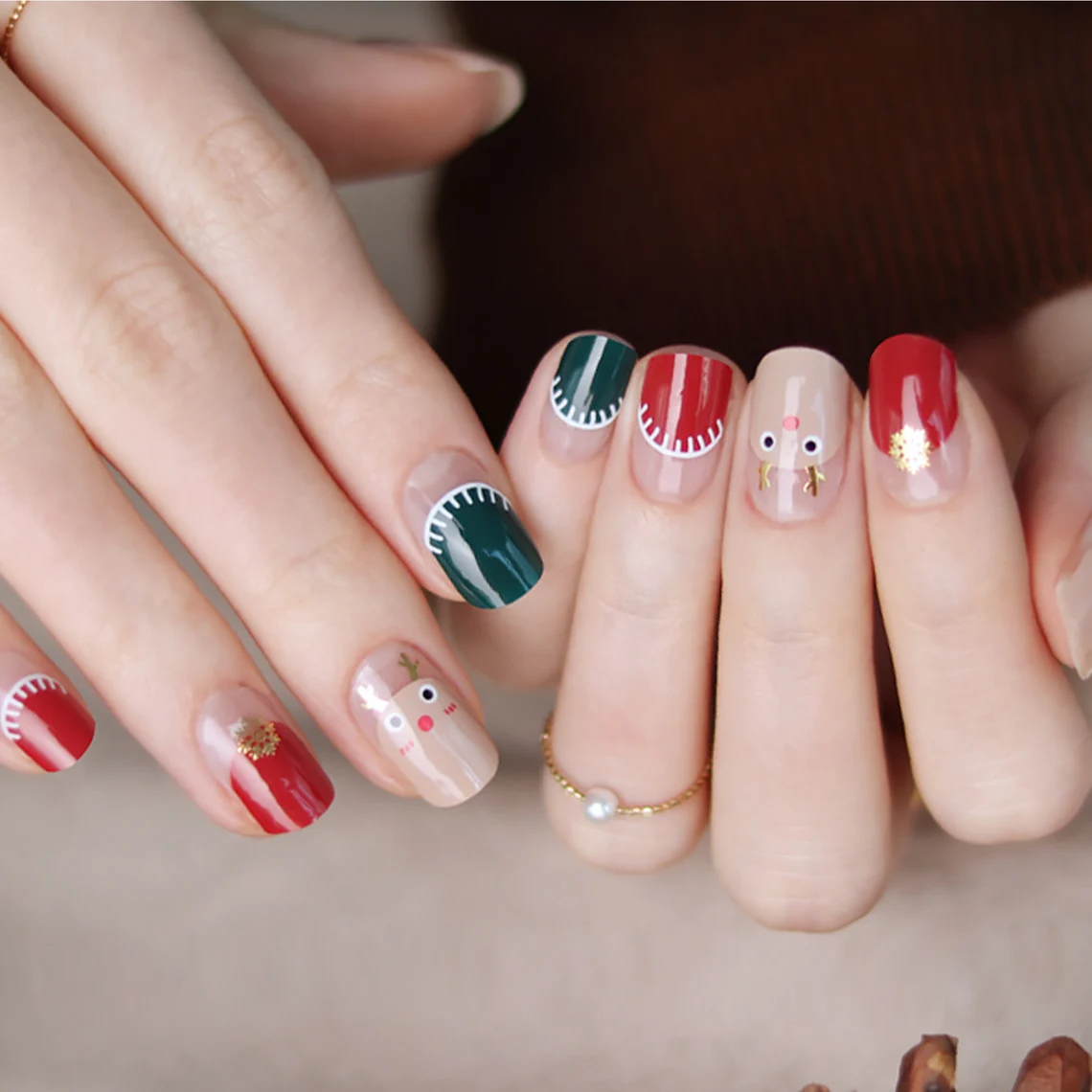 You can't forget Rudolph at Christmas! With these Christmas nail wraps, you'll be singing, "Rudolph the Red Nose Reindeer" all winter long.
15. Snowmen and Classy Black and Grey Christmas Nail Designs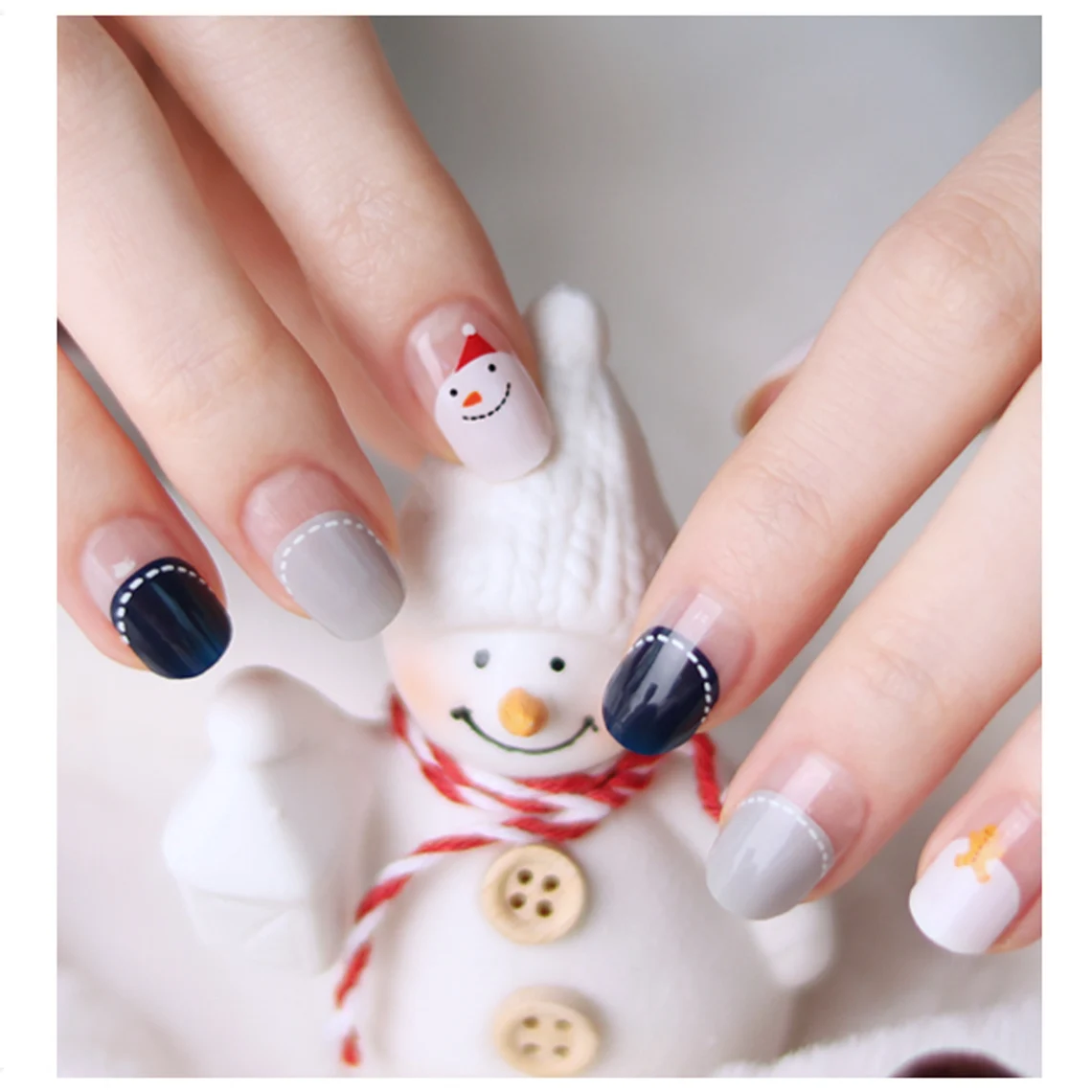 Chese Christmas gel nail strips include art stickers and a nail file. These nails change color depending on the temperature of your hands!!
More Nail Ideas
Best Christmas Nail Polish Colors
Coffin Nail Ideas for Every Season