7 Best Affordable Loungewear Sets on Amazon
This post may contain affiliate links, which means I may earn a commission if you decide to make a purchase through our links, at no cost to you. You may view the disclosure here.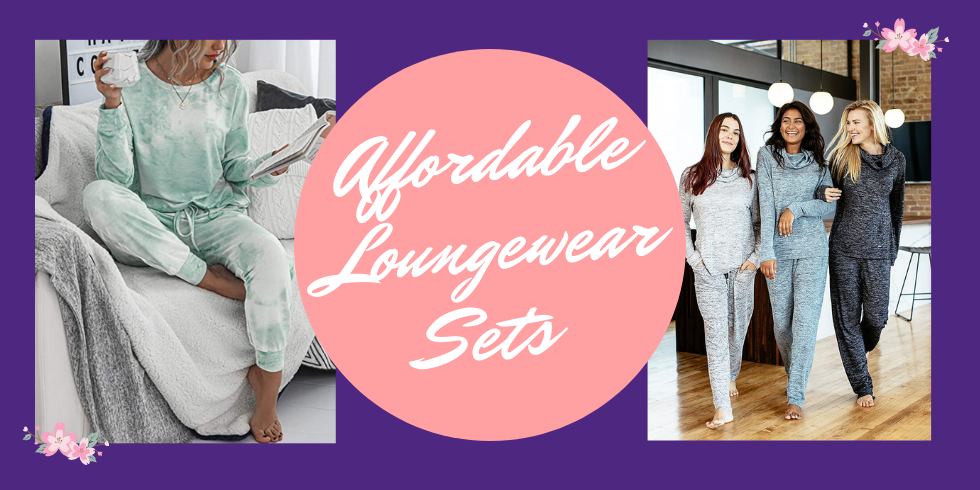 Affordable Loungewear Sets
Want a cute, comfy, cozy, and affordable loungewear set?
Continue reading for the cutest and most affordable loungewear sets for women online from Amazon.
This guide with the best affordable loungewear sets on Amazon with pants includes:
The VERY Best Loungewear Sets for Women
Loungewear Outfits for Women
Cute and Affordable Loungewear Outfits
Affordable Loungewear Sets with Pants on Amazon
Affordable Loungewear Sets with Pockets
Best Affordable Loungewear Sets for Women on Amazon
This is one of the best affordable loungewear sets. This cute affordable loungewear set is perfect for running errands or lounging around home.
You can wear these cute loungewear sets for women outside the house!
Price: Under $35 on Amazon (super affordable loungewear set!)
This light green and white tie dye loungewear set is perfect for a cozy and lazy weekend. This affordable loungewear set comes in light blue and light green (see below).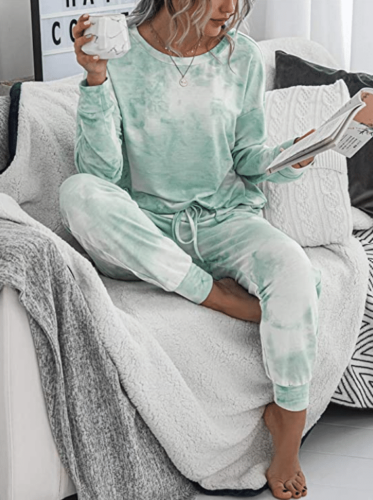 This is one of the best affordable loungewear sets with a tie-dye pattern.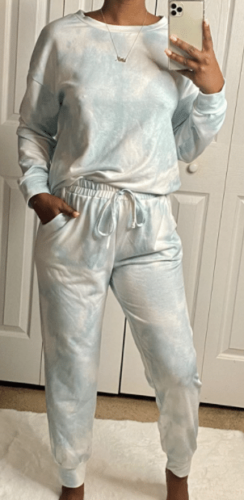 I love tie dye loungewear sets for spring and summer. They are so cheery!
Price: Under $35 on Amazon
You can't go wrong with an elastic waistband and loose-fitting soft and comfy loungewear. I love this set!
This is a super cute affordable loungewear set! You'll love wearing it in the spring or summer.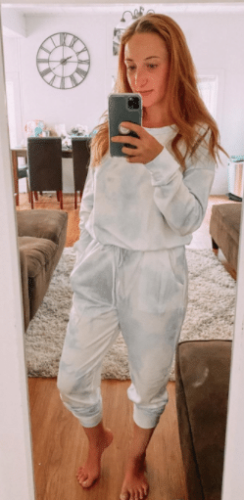 Women say "YOU NEED THESE" in the Amazon reviews. Women compare this loungewear set for women to a $50+ set from Nordstrom.
Price: Under $40 on Amazon
These loungewear pants for women have pockets and an adjustable elastic waistband. Make sure to buy the matching cowl neck sweater too.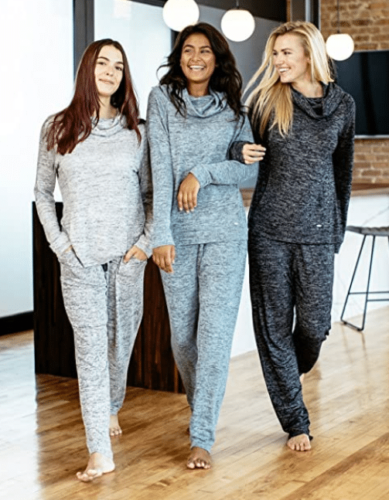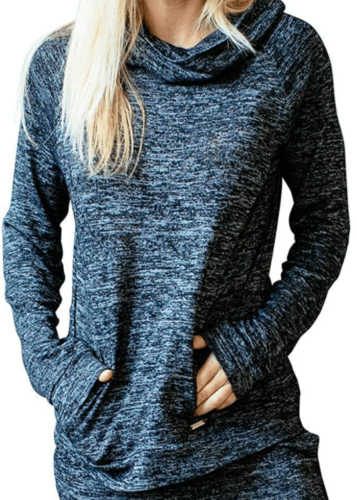 This loungewear set with pants will keep you warm in the winter.
Price for Cowl Neck Sweater: Under $30 on Amazon (affordable loungewear set for women!)
Price for Pants: Under $30 on Amazon
5. Soft and Cozy Berry Grey Loungewear Pants for Running Weekend Errands
These casual, comfy lounge pants come in three different shades of grey. These lounge/pajama pants are super soft, warm, and comfortable.
These classy loungewear pants for women are perfect for running errands.
Price: Under $20 on Amazon for these affordable loungewear pants
6. Crop Top, Cardigan, and Pants Loungewear Set

7. Cute Loungewear Sets Similar to SKIMS
Conclusion
In conclusion, Amazon has lots of super cute and affordable loungewear sets...especially when it comes to loungewear sets with pants! You just have to know which specific loungewear sets to buy, which this Amazon fashion finds guide was all about. 😀
More Articles by Very Easy Makeup
Did you like this article?
Please give it 5 stars below, leave a comment, and share it with friends on Facebook!
You may also like these related articles and pages by Very Easy Makeup.
The Best Loungewear Sets for Women with Shorts on Amazon
The 3 Best Women's Work Purses
Explore All Amazon Fashion Finds