Austin Girls Weekend Trip: Ultimate Austin Weekend Guide
This post may contain affiliate links, which means I may earn a commission if you decide to make a purchase through our links, at no cost to you. You may view the disclosure here.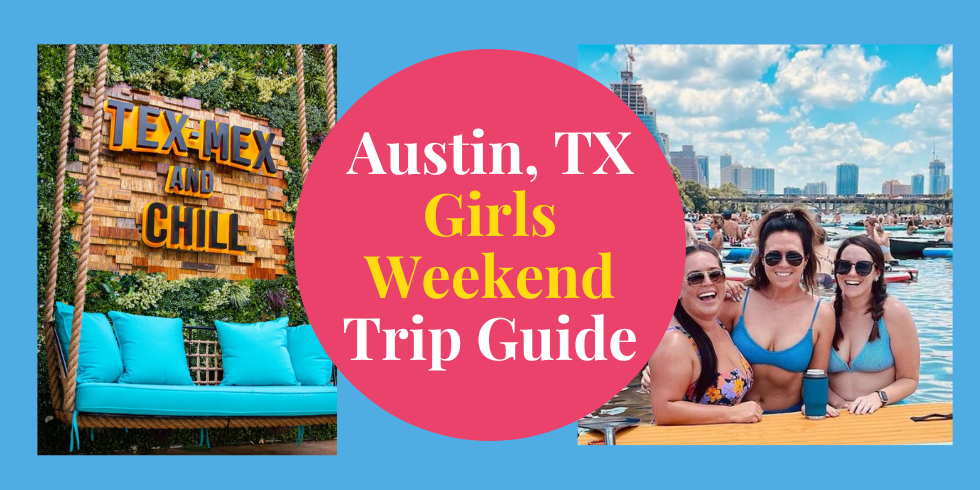 Austin Girls Weekend
Are you planning a girl's trip to Austin, Texas?
If you are planning a trip to Austin for the weekend, you are in for a LOT of fun!
Austin has great restaurants, AMAZING nightlife, Vegas-worthy pool parties at luxury hotels, and super friendly people.
My friend and I recently went to Austin, TX for three nights and had an amazing time.
If you are searching for a guide for a girl's weekend trip to Austin, TX, I have tips on what to do!
Below are the best restaurants, bars, and things to do for a girl's weekend trip to Austin, TX.
This post may contain affiliate links. View the disclosure here.
Best Food in Austin, TX
There is so much food in Austin, TX!
Below are a few top picks, according to a local. 😊
1. Suerte
Suerte is the best "semi-fancy" place to eat in Austin. If no reservations are available, show up right when Suerte opens. Perfect for weekend brunch!
2. Cosmic Coffee and Beer
Cosmic Coffee and Beer is wonderful during the day or at night. Very Austin!
3. Food Trucks
There are so many food trucks in Austin! Check any of them out.
4. Franklins
Popular BBQ spot. Very popular and expect a line. If you want, check out Terry blacks BBQ. It is also great and easier to get into.
5. Texas Keeper
Great for a Cider tasting. Very authentic vibe and only 15 min from downtown.
6. Moonshine Grill
We loved Moonshine Grill so much that we ate there twice! Plus, it is within walking distance of the Fairmont Hotel (so convenient!).
7. Other Places
Perla's, El Alma, Zanzibar (for late night drinks), Amy's ice cream, and more!
Best Activities and Things to Do in Downtown Austin
Here are the best things to do during the day/early evenings in Austin.
1. Walk Around Lady Bird Lake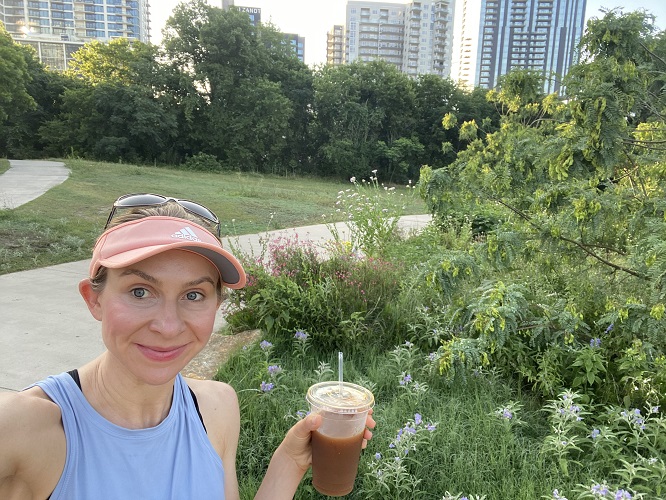 The walking path around Lady Bird Lake is beautiful!!!
2. Kayaking on Lady Bird Lake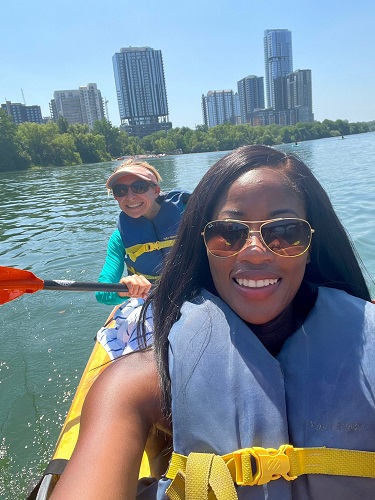 Rent a kayak and kayak down the Colorado River to Barton Springs. We rented our kayaks from Austin Rowing Club.
3. Grab Lunch at Zanzibar
We grabbed drinks and lunch on the rooftop bar at Zanzibar. Really cool vibes!
4. Walk Around South Congress Street
South Congress is fun for exploring shops during the day.
5. Check Out the Murals
Austin has so many cool murals to check out!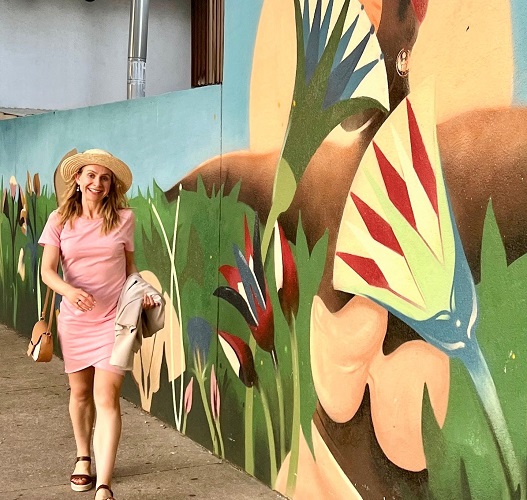 6. Go to a Pool Party!!!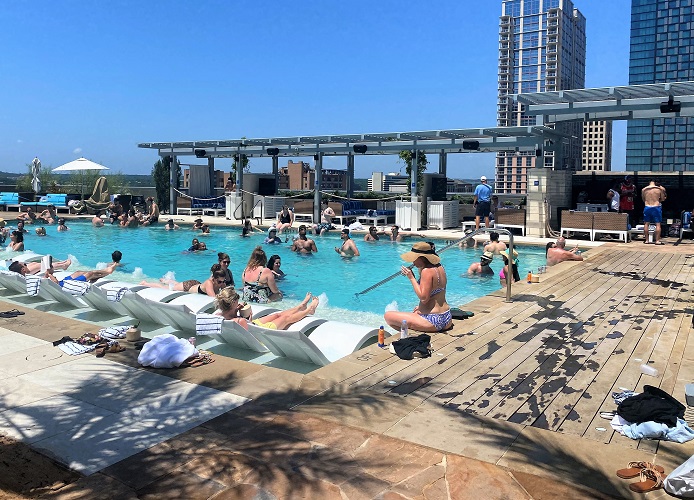 The luxury hotels in Austin have AMAZING pool parties. You can often get a pass for $40 or so if you are not staying at the hotel.
You can see what the pool scene is like at the Fairmont Hotel in Austin below. It's so much fun!!!
7. Check Out the Bats in the Evening
You can either watch the bats or take a boat sunset cruise.
Best Bars and Nightlife in Austin, TX
From my weekend girls' trip to Austin, I learned that there are three main areas for nightlife in Austin.
The popular places to go out in Austin are Rainey Street, 6th Street West, and 6th Street East.
1. Rainey Street
Rainey Street is my favorite. We had SO MUCH FUN!!! dancing at Cantina 512 and bar hopping. There were lots of fun bars with music and dancing. We even found a bar with a slide!
We liked dancing at Cantina 512 on Rainey Street the most. Plus, it was the closest to our hotel.
2. 6th Street East
6th Street East is more "college" kids and not very nice. Don't bother going there.
3. 6th Street West
6th Street West is nicer, but still really crowded.
We had a fun time listening to the music at Rustic Tap. Plus, they have good places to take fun photos!
Best Luxury Hotels for a Weekend in Austin, TX
We stayed at the Fairmont Hotel in Austin and LOVED it. It is expensive but is definitely "the place" to stay. Everyone we met out and about on Rainey Street was staying there too!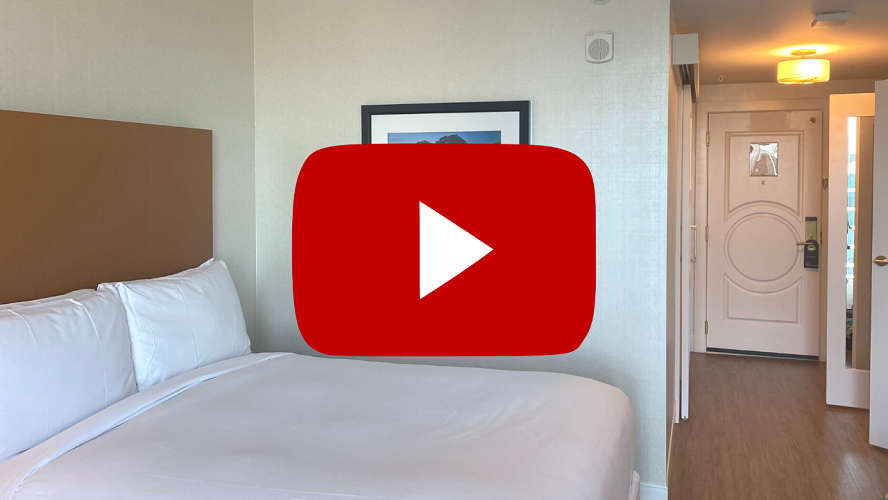 Other great options include JW Marriott Austin, Kimpton Hotel Van Zandt, and the Hilton Austin.
Other Notes About a Weekend Trip to Austin, TX
Here are a few helpful tips to help you plan your girl's weekend trip to Austin, TX.
1. Austin is very walkable.
No need to get a car. You can walk anywhere! But if you want to go hiking during the day or make it out to one of the cooler lakes, you'll need a car.
2. Austin gets hot!!!
Plan on staying out late to party and going to the pool or staying inside during the day.
3. Target and Whole Foods are Walking Distance
Target and Whole Foods are super close to the Fairmont Hotel. Great if you forgot to pack something!
4. Plan for Weather
Weather can be crazy! So pack lots of layers and be prepared for rain.
5. The Domain is Over-Rated
My friend wanted to check out The Domain (about 15 minutes north) because she heard it was like the LA of Texas. Boy…was she disappointed! The Domain is nice for shopping and has a few restaurants, but it is nothing special.
More Travel Articles
You may also want to check out these related articles!
Cute and Comfortable Travel Outfits
Healthiest Food in the Atlanta Airport
Please Connect with Me!
I'd love to connect with you!
Follow Very Easy Makeup on Facebook to get notified of new beauty, makeup, and fashion posts!
Please subscribe to the Very Easy Makeup YouTube channel. You'll find how-to tutorials for very easy makeup and bleaching hair blonde at home.
Sign up for the Very Easy Makeup Newsletter.