5 Very BEST Gulfport, FL Restaurants
This post may contain affiliate links, which means I may earn a commission if you decide to make a purchase through our links, at no cost to you. You may view the disclosure here.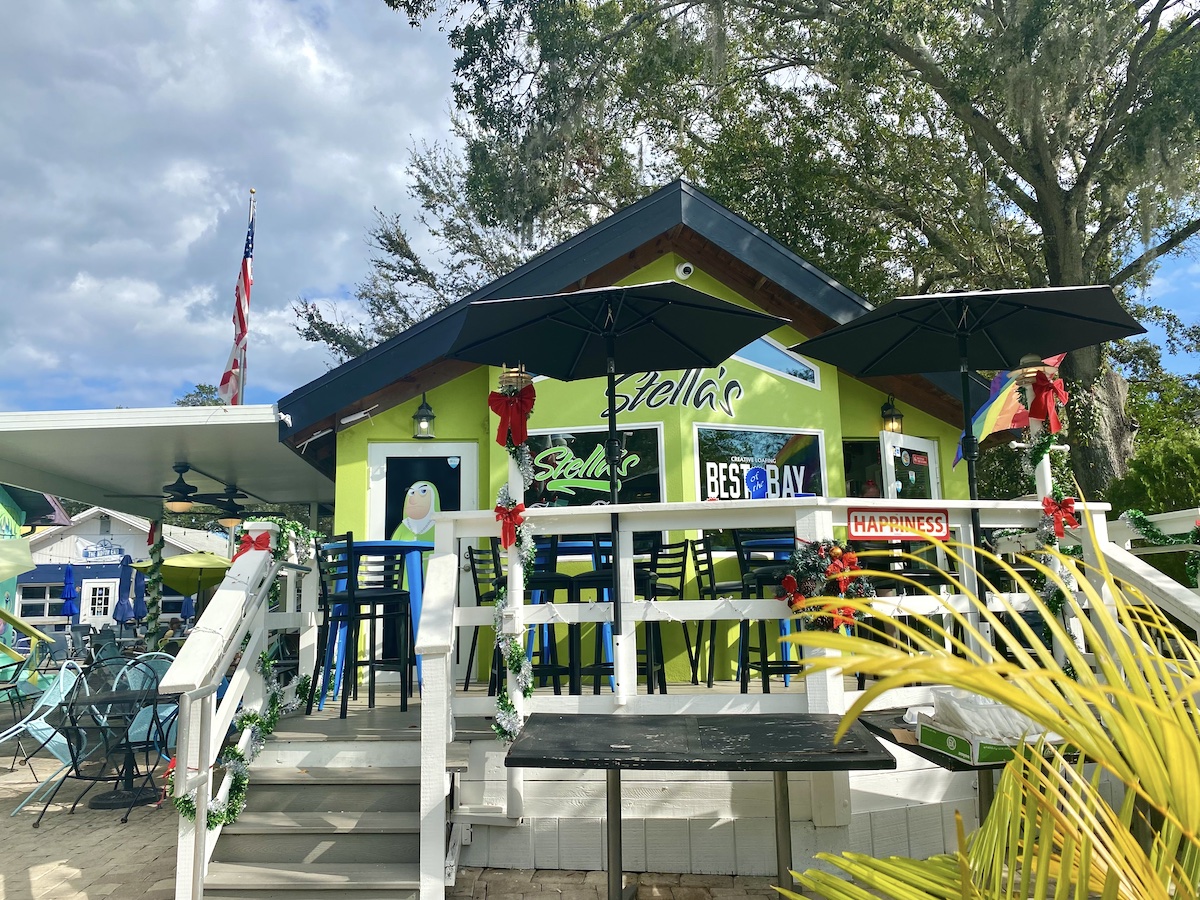 Best Gulfport, FL Restaurants
If you are visiting Gulfport, Florida, you are in for a treat!
Gulfport, FL is a hidden gem just 15 minutes southwest of St. Petersburg, FL.
Gulfport is a small little town where many retirees reside, but that doesn't mean it isn't for younger folks too! Gulfport is super friendly, chill, and a true delight.
Whether you are heading to Gulfport for the day, a weekend trip, or even a week – you will find friendly people and cute restaurants in town.
If you are searching for where to eat in Gulfport, FL – you are in the right place. This travel guide is all about the best restaurants in Gulfport, FL.
P.S. – Why should you trust me? While I reside in Atlanta, GA right now – my mom and I recently stayed in Gulfport, FL for a week. And I've been to Gulfport, FL four times prior to this most recent visit! One of my best friends also lives in Gulfport (living the early retirement life!).
This "best restaurants in Gulfport, FL" guide is the result of 1) my personal experience after staying in Gulfport, FL for a week, and 2) my friend's input (a local Gulfport resident who knows all the spots!)
Gulfport, FL Restaurants: Helpful Tip
Tip: From my experience, Gulfport, FL isn't a food destination (at least, compared to the restaurants you will find in Tampa, St. Pete, or bigger cities like Atlanta or New Orleans), but Gulfport, FL is a friendly and low-key destination to relax and chill.
The good thing about Gulfport is that all the restaurants are a 5-7 minute walk of each other (literally!), so it is easy to get around.
You can park your car anywhere (lots of parking and all of it is free!) and no reservations are needed at any of these Gulfport, FL restaurants.
5 Best Gulfport, FL Restaurants
Have a great time in Gulfport, FL!
Check out any of these restaurants for a relaxing, chill meal and a great time!
P.S. I only included 5 restaurants because Gulfport, FL is super small!
1. Stella's (Best Gulfport Restaurant for Brunch)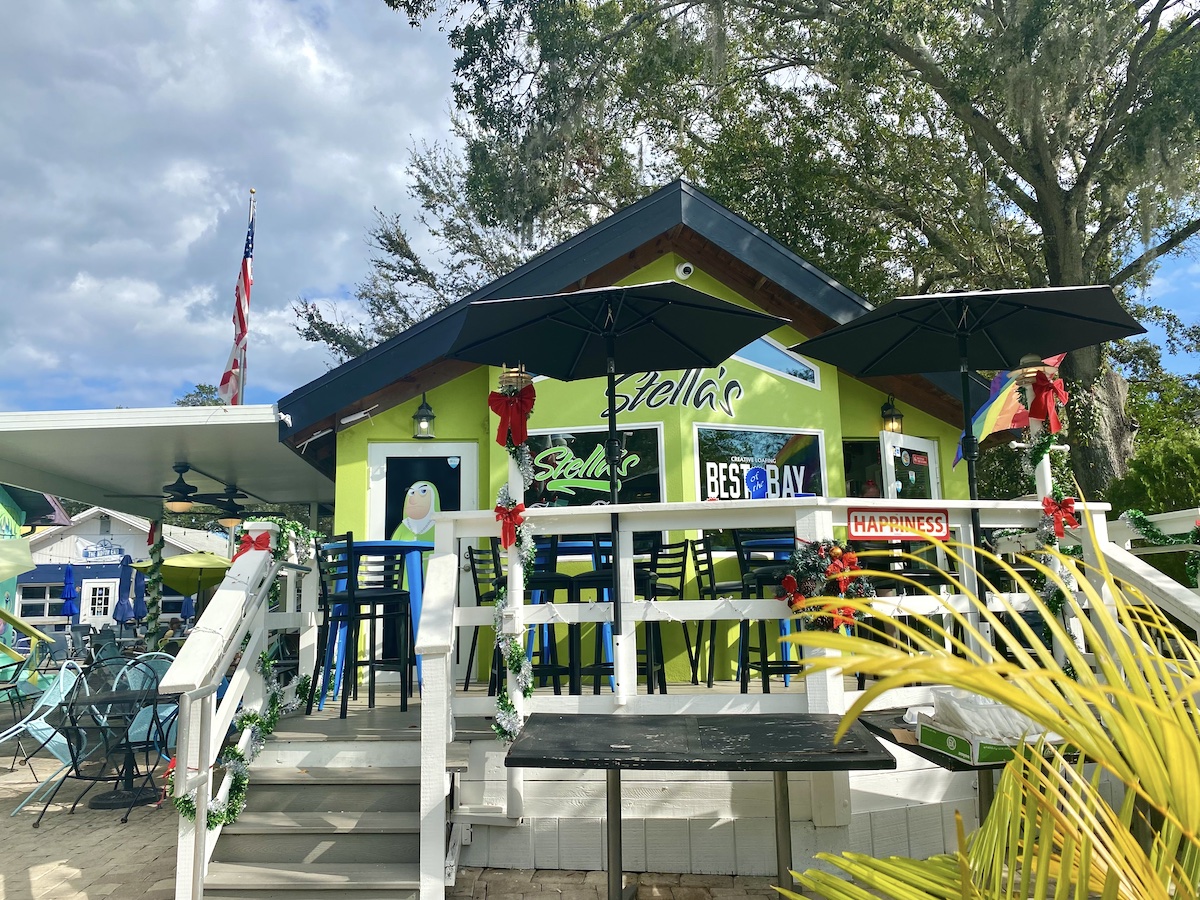 When I went to visit a friend in St. Petersburg, Florida for the weekend, he said, "we must go to Stella's for brunch!
Stella's is known for being one of the best brunch spots not just in Gulfport, but in the St. Pete area too!
Stella's has deliciously sweet french toast, eggs benedict, omelets, and breakfast burritos.
When at Stella's, make sure to order one of their Bloody Marys (my favorite!) or one of their Mimosas.
Stella's also has flights of bloody marys. Yum!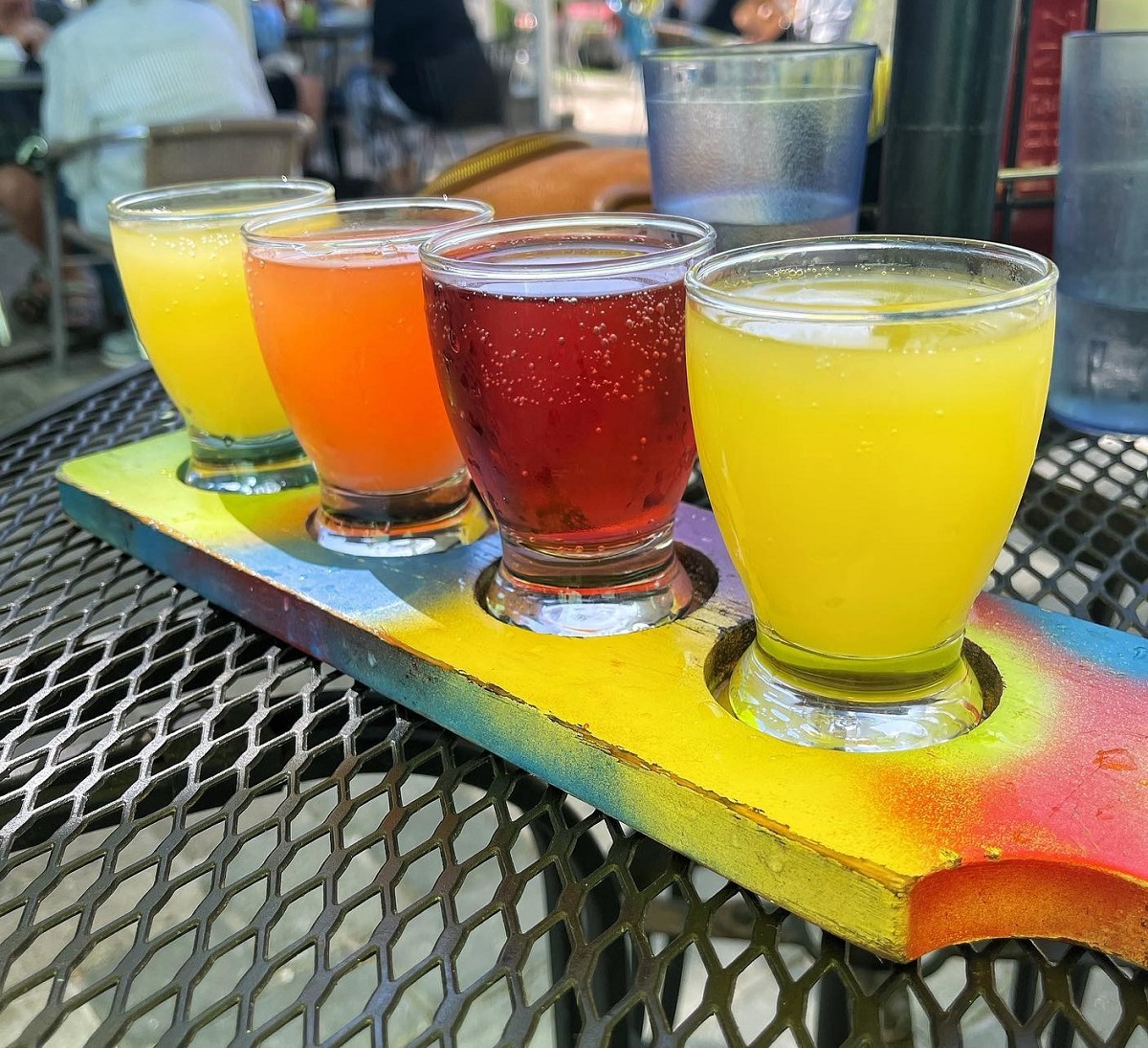 Note: Stella's is open from 7 am to 2 pm, so go before lunchtime!
RELATED: Best Things to Do in Gulfport, FL
2. O'Maddy's Bar & Grille (Best for a Water View and GREAT Salads)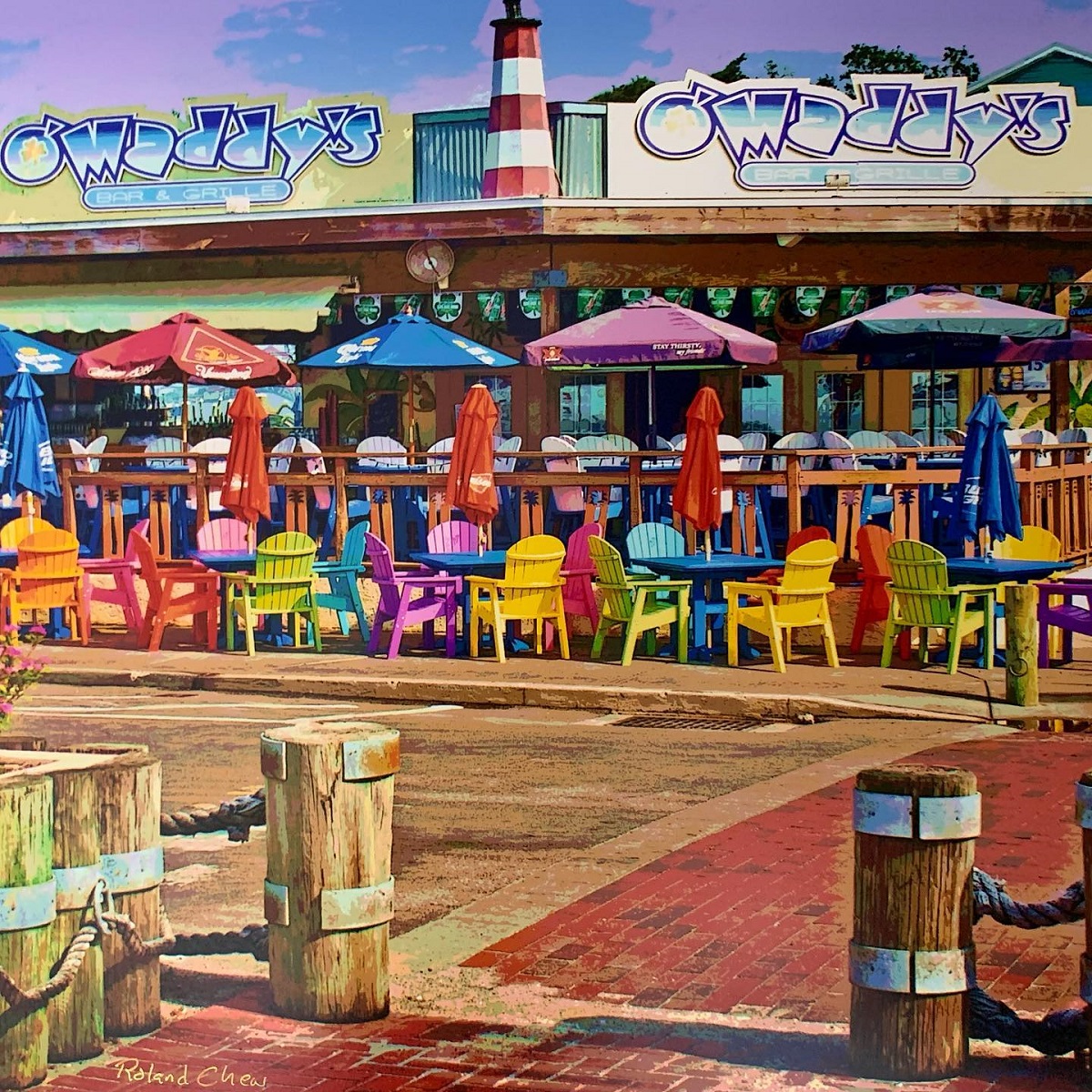 O'Maddy's is my personal favorite restaurant in Gulfport, FL. O'Maddy's has a GREAT patio outside where you can sit and view the water and dock. Plus, O'Maddy's is great for sitting outside on the patio with your dog.
I personally LOVE (LOVE!!!) the Blackened Salmon Salad at O'Maddy's. It's literally the BEST salad I've ever had with sun-dried tomatoes, a huge piece of salmon, sweet candied pecans, and gorgonzola cheese.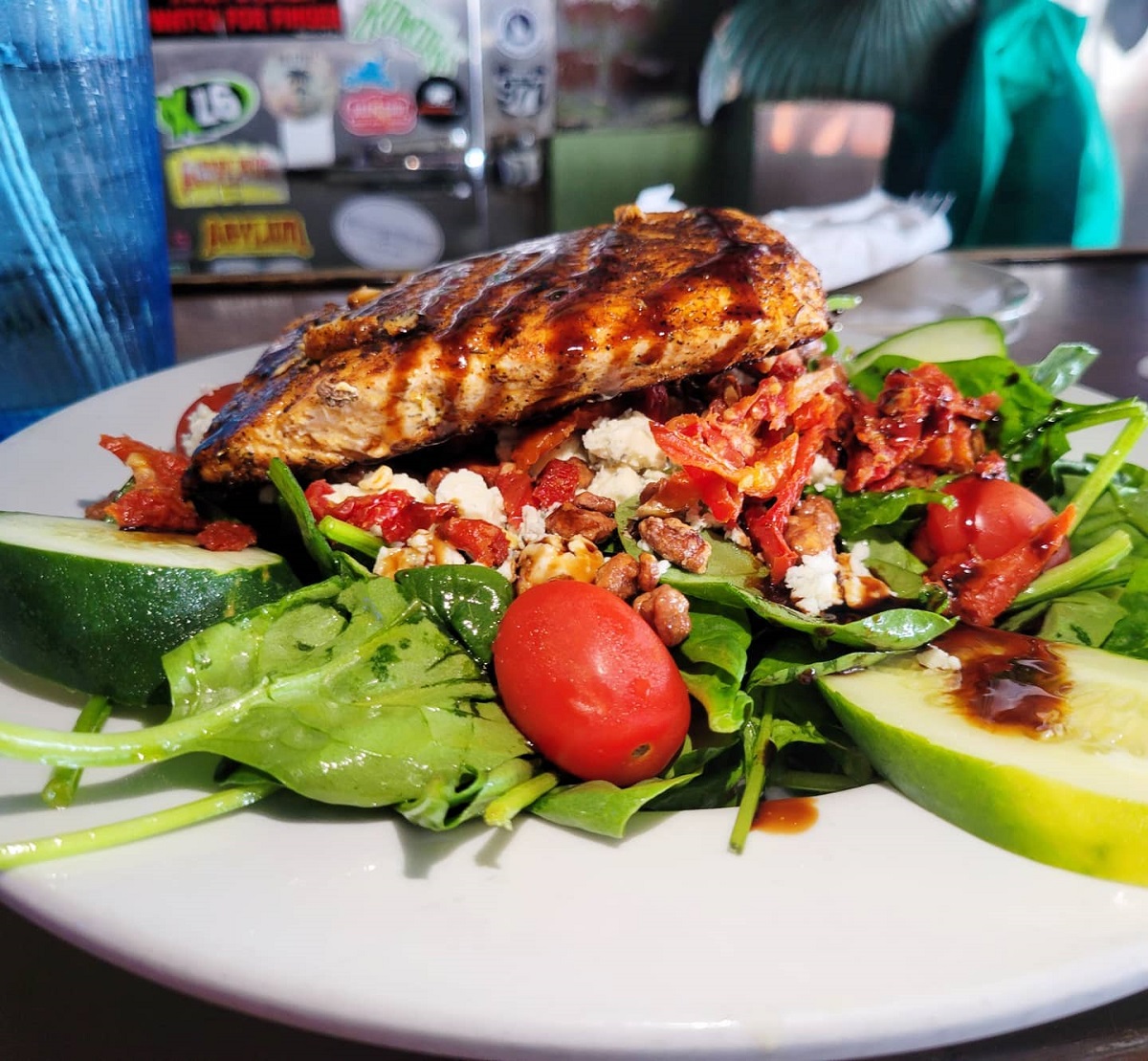 If salad isn't your thing, O'Maddy's has pizza, pasta, sandwiches, hamburgers, and more.
If I could only recommend one place to eat in Gulfport, it would be O'Maddy's. The vibe is fun and the view from the patio is stunning! When my mom and I ate here in our last visit, she seriously started thinking about moving to Gulfport!
3. Pia's Trattoria (Most Fancy Place & Best Italian Food)
If you want to go to a fancy place for dinner, go to Pia's Trattoria. Pia's Trattoria has Italian food and is a popular destination for a night out!
Pia's Trattoria became so popular that they had to expand their restaurant to two restaurants: the main restaurant (Pia's Trattoria) and an outdoor patio restaurant (Pia's Veranda).
4. Neptune Grill (Best Greek and American Food in Gulfport)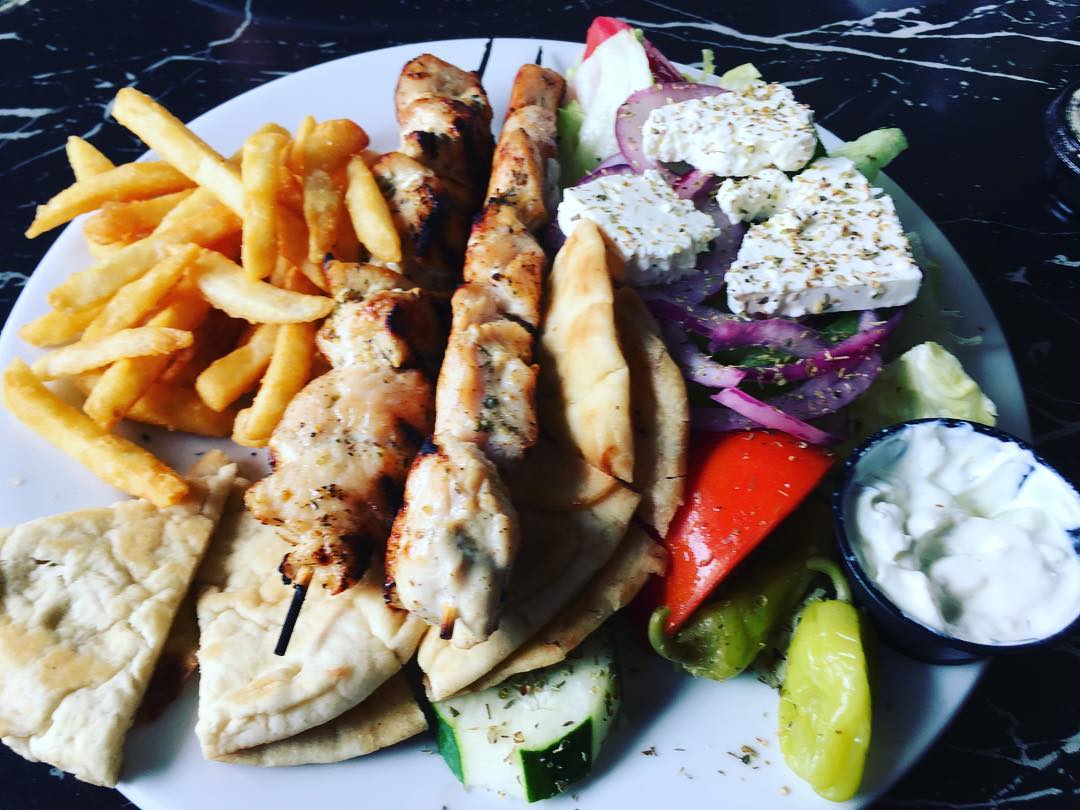 I absolutely LOVE Greek food, and Neptune Grill doesn't disappoint!
Go with the gyro sandwich, the gyro platter, or the Neptune Chicken plate at Neptune Grill.
5. The Tiki Bar and Grill / Little Tommies Tiki (Best for Food and Live Music)
Want a fun-loving and friendly atmosphere? Then check out The Tiki Bar and Grill.
The Tiki Bar and Grill is right on Shore Blvd in Gulfport, FL, and is a great go-to spot.
Try the Estafado, Chimichanga, fish tacos, or fish and chips.
The Tiki Bar and Grill also has great music at night. Check out this YouTube video to see for yourself!
More Restaurants to Check Out in Gulfport, FL
Gulfport, FL has more than 5 restaurants (of course!).
Other great restaurants in Gulfport, FL include Golden Dinosaurs, The Breeze Waterfront Café, The North End Tap House, Gulfport Brewery + Eatery, and The Drunken Taco.
What's Your Favorite Restaurant in Gulfport, FL?
Do you have a favorite restaurant in Gulfport, FL?
If yes, I'd love to hear from you!
Please leave a comment below with your top recommendations and favorite dishes!
More Travel Guides
Half Moon Cay Cruise Port Guide
Best Things to Do in Gulfport, FL
Austin Girls Weekend Trip: Things to Do