Radiant Beauty: 5 Best Tinted Moisturizers with SPF for a Natural Glow
This post may contain affiliate links, which means I may earn a commission if you decide to make a purchase through our links, at no cost to you. You may view the disclosure here.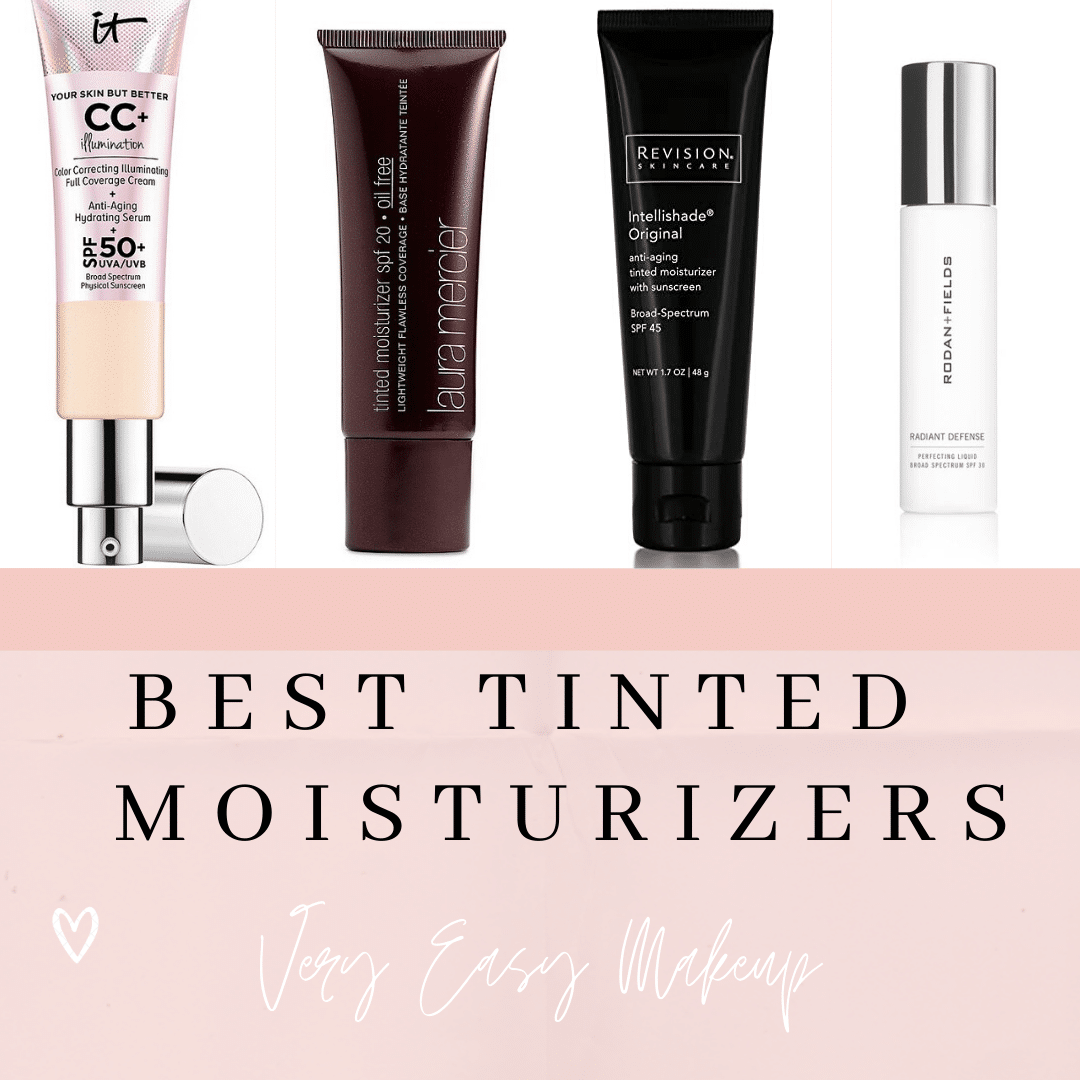 Best Tinted Moisturizers with SPF
Want a great tinted moisturizer? Have you stopped wearing makeup? Want to go for the top-trending natural beauty and makeup look?
Looking for a great no-makeup makeup look? If YES, then you are in luck.
Below are the best tinted moisturizers with sunscreen. You can get a dewy, glowing look with a tinted moisturizer, and it protects your skin too!
Why You Need a Tinted Moisturizer with SPF
In case you were wondering if you even NEED a tinted moisturizer, below are a few reasons to try using a tinted moisturizer instead of your normal foundation!
1. Sun Protection
A tinted moisturizer with SPF will help protect your skin from UV rays. Even on cloudy days, it's smart to wear sunscreen!
2. Effortless Coverage
Tinted moisturizer with SPF is easy to apply and isn't cakey or heavy at all (like some foundations). Plus, tinted moisturizers let your natural beauty shine through.
3. Hydration and Moisture
Tinted moisturizers with SPF will hydrate your skin, making it look more luminous!
4. Time-Saver
Applying a tinted moisturizer is quick and easy! If you are ever rushed in the morning (and aren't we all?), then a tinted moisturizer with SPF would be perfect for you!
5. Natural-Looking Radiance
If you want to look radiant and look like a natural-glowy beach babe, then a tinted moisturizer is the answer!
6. Great for All Skin Types
Whether you have oily skin or dry skin, a tinted moisturizer with SPF would be perfect for you!
How I Came Up with the List of the Best Tinted Moisturizers with SPF
The below list of the best tinted moisturizers with SPF is not taken from a woman's magazine, a beauty blog influenced by paid advertising or any promotions.
These are the top-rated moisturizers according to my group of female friends in Atlanta, GA.
This list of the best tinted moisturizers with SPF is also RANKED in order of those moisturizers that received the most votes, or mentions, to the least.
Best Tinted Moisturizers with SPF and Sunscreen
Look Pretty and Protect Your Skin with SPF-Tinted Moisturizers!
1. Laura Mercier Tinted Moisturizer with SPF 20
The Laura Mercier Tinted Moisturizer is my favorite tinted moisturizer. I use the 101 Cameo.
I wear the Laura Mercier moisturizer every day (instead of foundation) with under-eye concealer, NARS blush, and mascara – and my makeup is done!
2. IT Cosmetics – CC Foundation with SPF 50 (Broad Spectrum Sunscreen)
IT Cosmetics sells a great tinted moisturizer with SPF 50. It also works well as a hydrating serum and as a dark spot concealer.
Here's what my friends had to say about the IT Cosmetics CC+ Cream with SPF 50:
Melissa D – "It's pricey but worth it. It's so light and fixes my red cheeks."
Chanel W. – "A little goes a really long way. A pea size covers my whole face."
Daniele A. – "(The) IT cosmetics illuminating CC cream (is my favorite). Great medium, but buildable coverage. I use Dior foundation and love it, but wanted something that was a bit cheaper."
3. Revision Intellishade Tinted Moisturizer with SPF 45
The Revision Intellishade tinted moisturizer gets great reviews for going on smoothly, offering a high SPF, and covering flaws while also looking natural.
Here's why my friends loved the Revision Intellishade tinted moisturizer.
Anna M. "I get the matte one. It's packed with so many great things for your skin and has 45 SPF.
Hayley S. "Literally the best."
Megan W. "Revision Skin Care Intellishade (is the best)! Vitamin C + Peptides + SPF! The best!"
4. Estee Lauder DayWear Moisturizer with SPF 15
I am in LOVE with the sheer tint-release moisturizer/primer by Estee Lauder. It is SO easy to use and it matches your skin tone magically!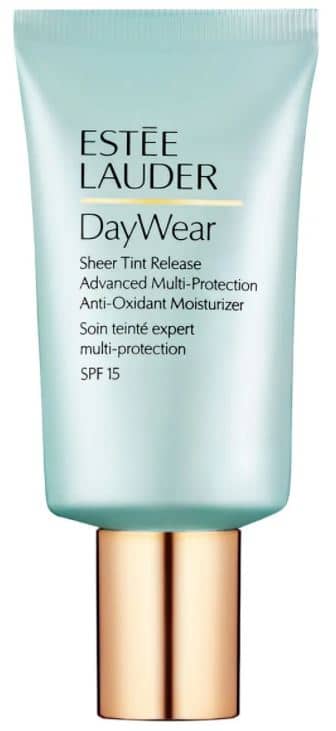 Check out the YouTube video below to see what it looks like.
5. Elta MD Tinted SPF 44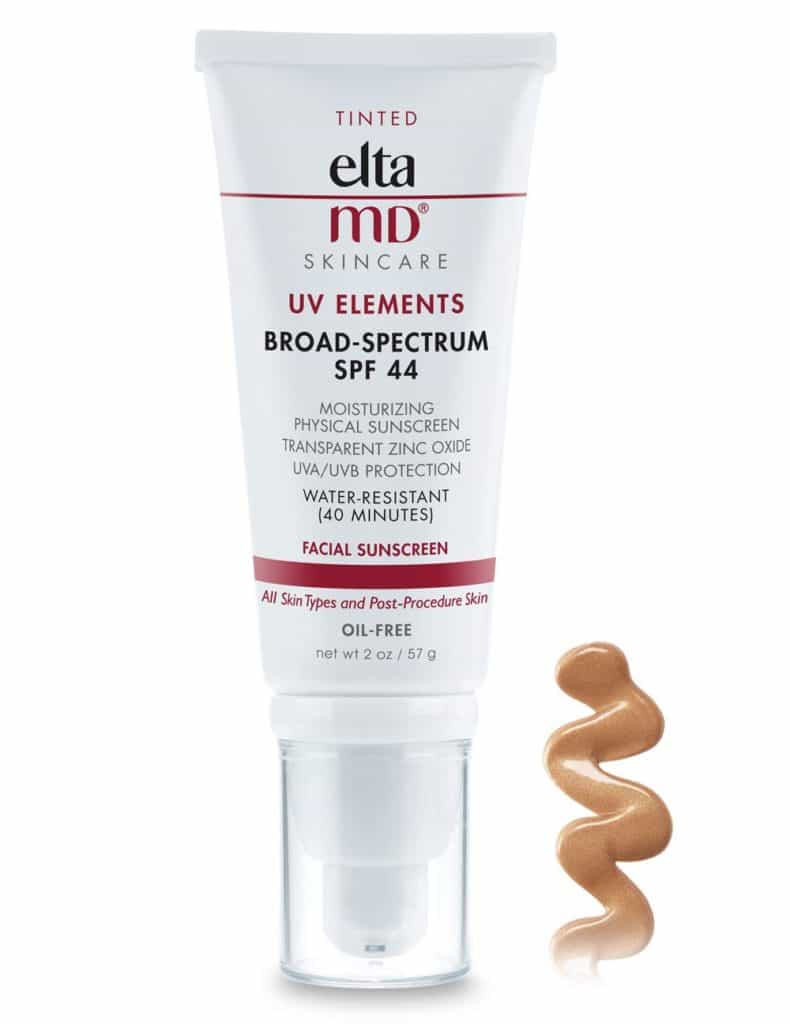 The Elta MD sunblock is my absolute favorite (it doesn't make me break out!), and my friends love the Elta MD Tinted SPF 44 as a tinted moisturizer with sunblock too.
Kara B. said, "The Elta MD Tinted SPF 44 is amazing and actually has the perfect amount of coverage for low-key makeup days."
Radiant Defense Perfecting Liquid SPF 30 from Rodan and Fields
This primer with SPF gets GREAT reviews from women. It didn't make the top 5 list because it costs more than $65 and you need to go through an R + D consultant to buy it.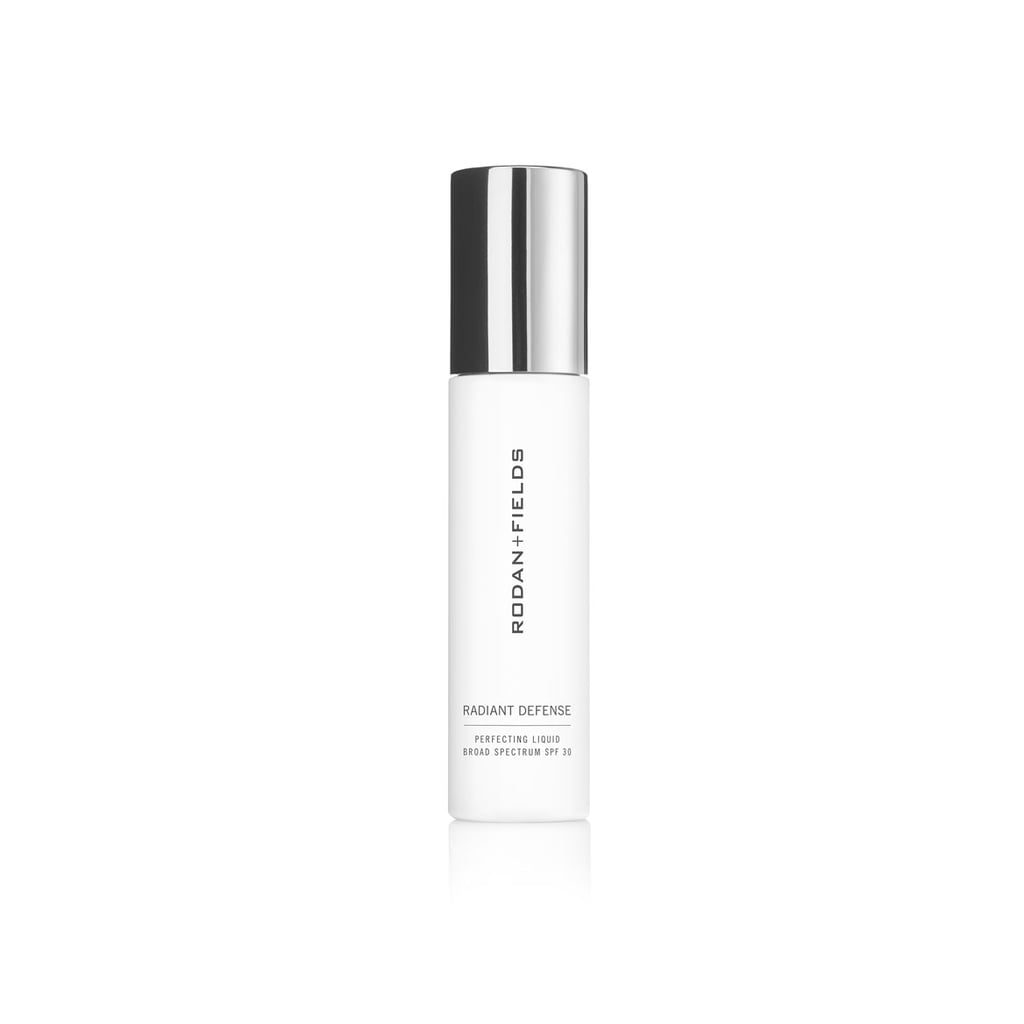 Tied with Revision Intellishade, the tinted moisturizer with sunscreen by Rodan and Fields is highly recommended by my friends. Women love the products by Rodan and Fields (frequently called R+F) because it not only makes your skin look good, but it also reduces and helps improve acne-prone skin over time.
My friend Katie T. said, "I like the R&F Radiant Defense. It makes my skin so happy!" Ali O. shared, "The radiant defense with R+F is a game changer. It changes your face while you wear it."
Buy it here: https://amandahurtig.myrandf.com/p/DERDS
Want to Explore More Tinted Moisturizers with SPF?
Other top contenders for the "best-tinted moisturizer with sunscreen" included moisturizers by Tarte, Bare Minerals, and The Ordinary.
Runners Up for the Best Tinted Moisturizers with SPF
- Tarte Tinted Moisturizer: Available online from Sephora
- Bare Minerals Complexion Rescue: Buy online from Amazon
- The Ordinary's Serum Foundation: Available on The Ordinary website
Byrdie has a great article online with their list of the top 8 tinted moisturizers.
NARS and the No7 City Light Tinted Moisturizer made the list, as well as the MAC Cosmetics Lightful C + Tinted Cream in SPF 30.
An Up and Coming Brand and Tinted Moisturizer for Face – Glossier
If you want a simple, lightweight tinted moisturizer, check out Glossier Perfecting Skin Tint. This tinted moisturizer doesn't have sunscreen or SPF, but it does get glowing reviews.
Glossier is the new up-and-coming makeup and skincare brand. If you haven't heard of it, it may be because you aren't a teenage girl!
The Glossier Perfecting Skin Tint is best for women seeking minimal coverage and a natural, lightweight finish.
My friend Taylor C. shared, "Glossier perfecting skin tint is exactly what you need!! I don't wear foundation and just do this and concealer. It's so great for the natural coverage."
More Makeup and Beauty Guides
You may also like these articles.