10 Tips for Buying Clothes on Amazon
This post may contain affiliate links, which means I may earn a commission if you decide to make a purchase through our links, at no cost to you. You may view the disclosure here.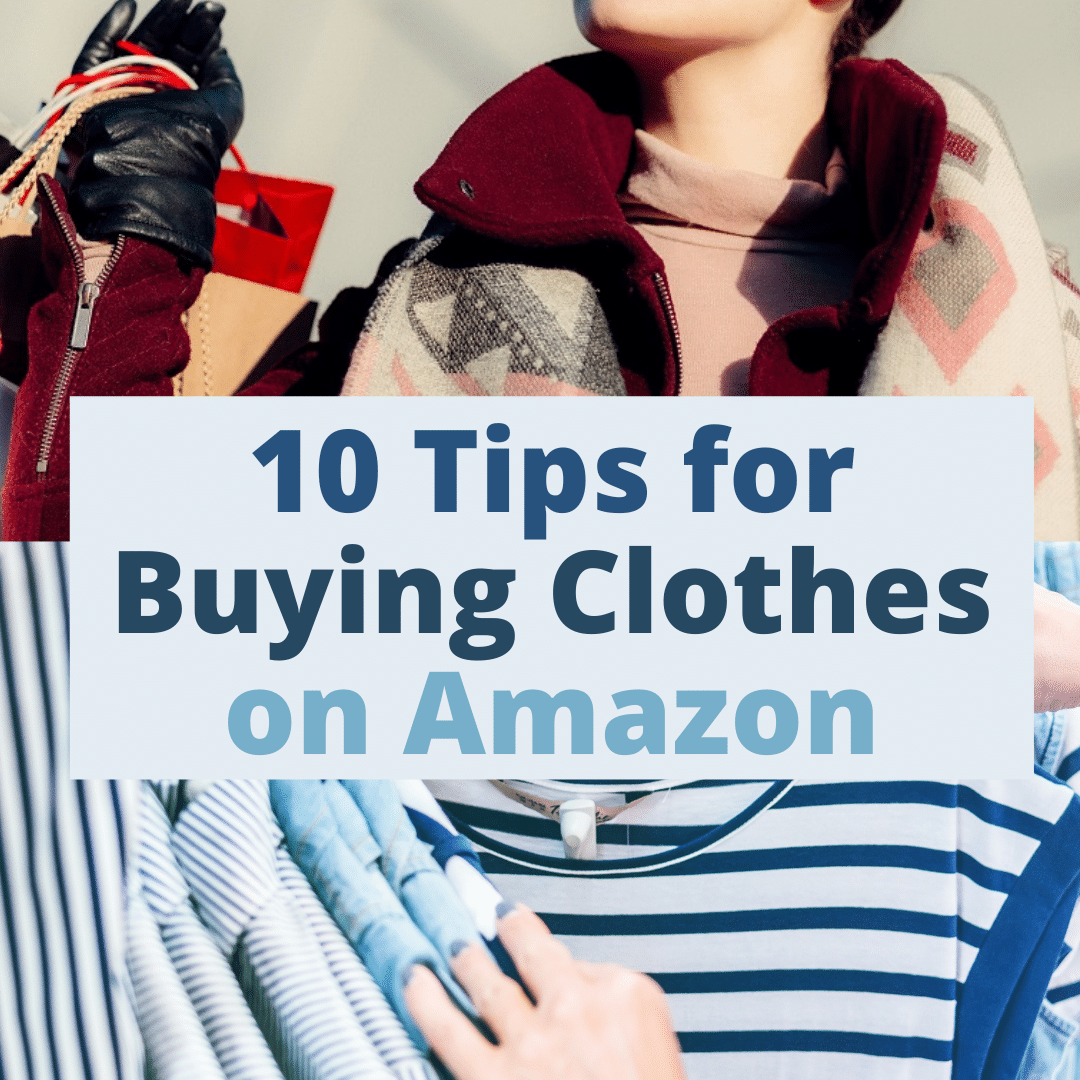 Tips for Buying Clothes on Amazon
I've been buying a LOT of clothing on Amazon recently. Amazon has great clothes!
But some clothes are definitely better than others. Here are 10 tips for buying clothes on Amazon to be a smart shopper online.
This guide for buying clothes on Amazon includes:
Tips for Shopping for Clothes on Amazon
My Favorite Amazon Finds
How to Return Items from Amazon
This post may contain affiliate links. View the disclosure here.
10 Tips for Buying Clothes on Amazon
Here are the top 10 tips for buying clothes on Amazon online.
You may also want to check out this YouTube video on how to save money on Amazon!
1. Look at the Pictures in the Reviews Section
Shirts, pants, and skirts that have been on Amazon for a while will have tons of user-uploaded photos. Look at the pictures to see what the clothing actually looks like.
If that shirt looks good on another woman, it will probably look good on you!
2. Choose Clothing with More than 1,000 Ratings
If clothing on Amazon has more than 1,000 ratings, you can trust the reviews to be more accurate.
Plus, you are more likely to find images of the clothing in the reviews section!
3. Try Athletic Gear on Amazon
Amazon is amazing for finding affordable athletic gear and clothing. And it's WAY cheaper than anything you'd like at Lululemon or Athleta.
I personally LOVE these 90 Degree leggings with pockets.
I'm also a huge fan of this Lululemon tennis skirt dupe!
P.S. – Check out this YouTube video with a detailed review of my favorite leggings!
And this video by The Jeans Fit with tennis skirt reviews!
4. Look at the Material
Some clothing looks cheap. Shirts and dresses with chiffon may look cheap. Polyester can look cheap too.
You can definably buy clothes with chiffon and polyester, but make sure to look at the reviews and images loaded by actual buyers.
5. Buy the Right Size
Read the reviews to get an idea of what size is best for you. Many reviewers will share their weight and height as well as what size worked for them.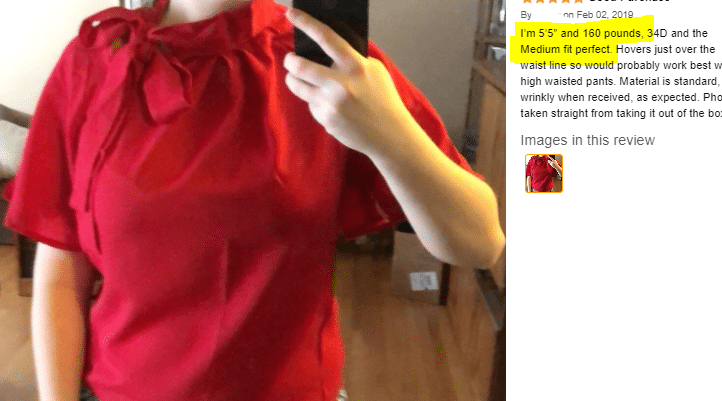 This is also helpful for buying shoes online on Amazon. Read the reviews to know whether to go up or down a size.
5. Avoid Tacky Prints or Patterns
Some shirts with too many flowers, plaid, or other patterns just look cheap.
For example, I searched for "work blouse" and this is what Amazon showed me.
These shirts are all ugly!
Instead, opt for solid colors and trusted brands like Calvin Klein and Tahari for work blouses.
I personally own each of these blouses from Amazon for work.
6. Definitely Buy the Dresses on Amazon
I'm amazed at the dresses on Amazon. They are so much better than what I've found in stores. And a lot cheaper too!
I've stopped buying dresses at TJ Maxx and Ross and have converted to Amazon.
Here's a post of my favorite dresses on Amazon under $30.
7. Check Out the Adjectives for the Clothing on Amazon
Clothing with lots of reviews on Amazon has a section titled, "Read reviews that mention…"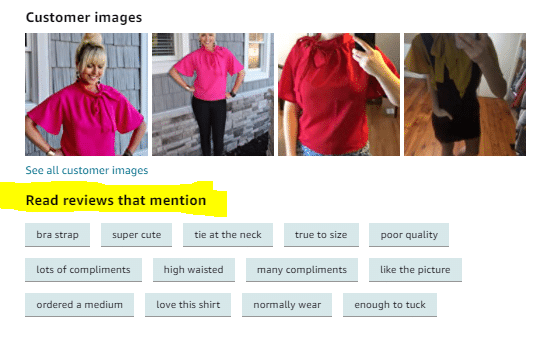 This is gold! It shows you at a high level whether customers like or dislike the clothing. It's easier than skimming through 50+ reviews.
8. Check Out 2-3 Sellers for Clothing on Amazon
If a piece of clothing is from China, chances are that 2-3 people are selling the EXACT same piece of clothing on Amazon!
This is especially true when shopping for wedding dresses on Amazon and bridesmaid dresses.
Search around to find free shipping and the lowest price online.
9. Avoid the Super Expensive Designer Purses on Amazon
Don't get sucked into buying a cheap designer purse on Amazon. It's likely a fake!
Instead, buy expensive designer purses and clothing from retailers like Nordstrom or the designer's actual website.
Even if the designer has a storefront on Amazon, I've seen clothing pieces and purses get bad reviews.
Instead, go with affordable designers like Michael Kors and Fossil. These purses online aren't fake!
P.S. – Want affordable purses that are stylish? Check out this article on affordable designer purses on Amazon. These purses ARE the real deal.
10. Add Items to Your Amazon Cart
Sometimes I'm not sure if I want to buy an item or not.
If you find a piece of clothing that you like, go ahead and add it to your cart!
That way, you can wait 3-5 days, think about it, and then buy it.
Plus, Amazon will show you whether the price has gone up or down over the past week. I often add my favorite pair of running shoes to my Amazon cart and then buy them when the price drops!
More Tips for Shopping Online on Amazon
Here are more tips for buying clothes on Amazon and shopping online on Amazon!
Give Whole Foods a Try for Food Delivery from Amazon
I used to think that Whole Foods was WAY out of my budget (and it is expensive!) but having Whole Foods delivered to you is so nice!
They always deliver within the timeframe provided and I love treating myself to a healthy green salad mix, Chobani yogurt, and blueberries.
You can order Whole Foods on Amazon. It's Amazing! Plus, it is only about $10 for delivery.
Tip for Buying Clothes on Amazon: Take Advantage of Easy Returns
An extra benefit of shopping online on Amazon is that the return process is so easy! You can print the return label at home and drop it off at a UPS location for a free return.
Or even better…you can now drop off returns at Whole Foods! No printing or taping or boxing is required. I literally walked into Whole Foods to return a calendar that I had purchased online and didn't love.
Whole Foods had a separate section for Amazon returns by the juice bar with no waiting and no lines. The woman scanned the QR code on my phone, took my return, and I was done!
My Top Clothing Picks on Amazon
Want to know what clothing I've purchased recently that I'm loving? Check out these pieces of clothing. They are my top picks!
You may also want to check out the best Amazon fashion finds this year and the best Amazon dupes.
I am also loving this sweater dress for winter! I wear it with fleece lined leggings and tall riding boots when it is cold outside!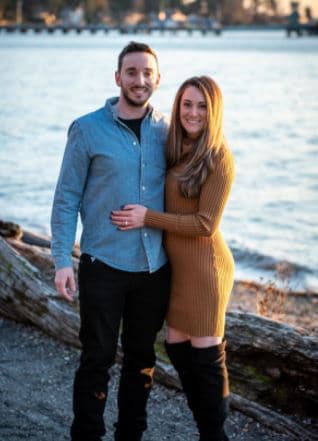 For reference, I bought a size small and it fits perfectly.
For summer and spring, I'm loving these floral print shorts. I bought a size medium.
Buying Hard-to-Find Items on Amazon – A Benefit of Online Shopping
A hidden benefit of shopping on Amazon is that you can find items that may be out of stock elsewhere.
For example, I loved by Maui Jim Nalani sunglasses. They are the best. (Expensive, but way better than Ray-Ban or other sports sunglasses).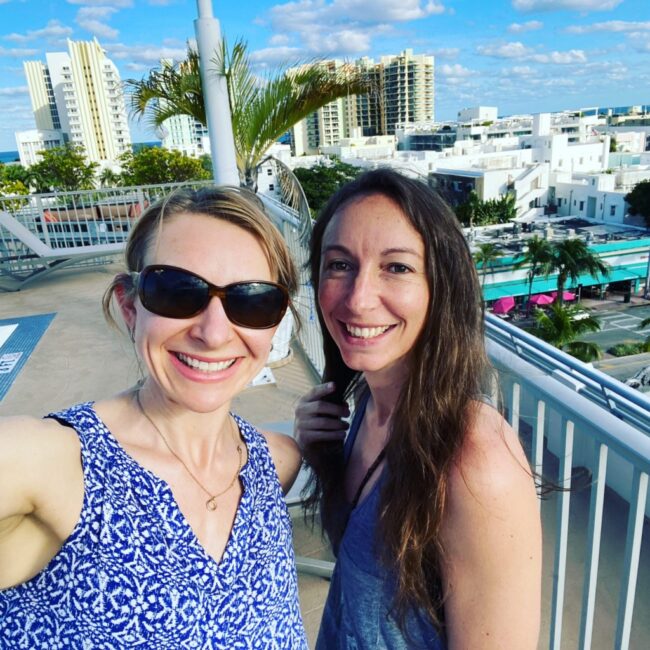 I was due for another pair after 5+ years of daily wear and tear.
The style was sold out on the Maui Jim website, but I could snag a pair online on Amazon. Hooray!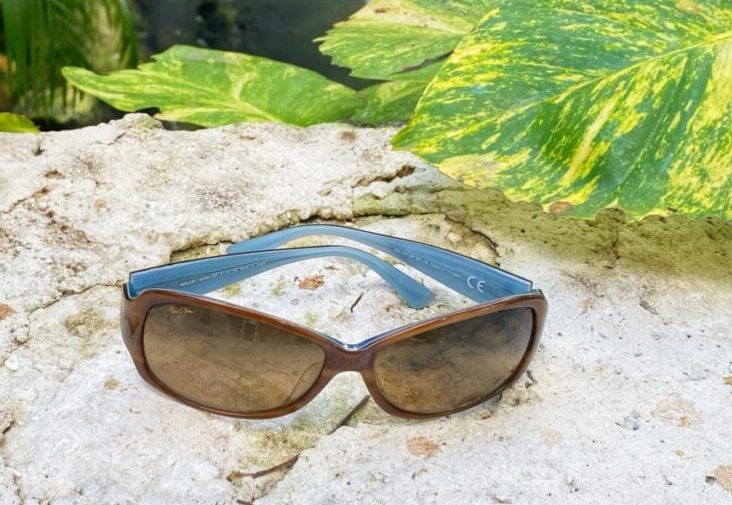 Is Amazon Clothing Good?
You may be wondering, "Is Amazon clothing good?"
In my experience, Amazon is like most online (and in-person) retail stores. Some clothes are better quality than others.
In general, I'd say the quality of Amazon clothing is 6/10. It's better than clothes from SHEIN and Forever 21. The clothes from Amazon don't shrink as much, and many of the cute dresses are made with cotton. Many of the clothes on Amazon are even better quality than some of the dresses and tops from stores like REVOLVE and Lulus.
It really just depends on the piece of clothing.
Thankfully, most Amazon clothing has TONS of reviews online. Read the reviews and look at the photos. You'll quickly be able to figure out if the clothing you are about to purchase is good quality or not.
And the good thing about Amazon is you can always return the clothes easily!
What's Your Favorite Amazon Fashion Find?
Do you have a favorite piece of clothing that you've found online?
I'd love to hear from you! Please leave a comment below with a link to your favorite piece of clothing or your favorite outfit from Amazon!
Have Any Tips for Buying Clothes on Amazon?
Do you have any tricks that you use when buying clothes on Amazon or when shopping online? I'd love to hear form you!
Leave a comment below with your tip!
More Fashion Articles by Very Easy Makeup
If you enjoyed this article, check out these similar articles and pages by Very Easy Makeup.
All Things Hair by Very Easy Makeup
5 Simple Makeup Items to Use Daily (and Makeup for Beginners!)
The Best High SPF Tinted Moisturizers
Connect with Very Easy Makeup
I'd love to connect with you!
Follow Very Easy Makeup on Facebook to get notified of new beauty, makeup, and fashion posts!
Please subscribe to the Very Easy Makeup YouTube channel. You'll find how-to tutorials for very easy makeup and bleaching hair blonde at home.
Sign up for the Very Easy Makeup Newsletter.