17 Cute Christmas Couple Pictures & Photoshoot Ideas
This post may contain affiliate links, which means I may earn a commission if you decide to make a purchase through our links, at no cost to you. You may view the disclosure here.
Christmas Couple Pictures
Want to get Christmas photos taken together as a couple?
Whether you are sending out Christmas cards or an engagement announcement, Christmas couple pictures are always in style. 😊
You can get so creative too! Whether you want to get cute couple Christmas pictures, funny couple Christmas photos, or cozy couple Christmas pictures in matching pajamas…you have so many options!
This photoshoot guide is all about Christmas picture ideas for couples.
Continue scrolling for Christmas couple picture ideas. You'll find Christmas picture ideas for couples and get ideas for what to wear as well!
This post contains affiliate links. View the disclosure here.
Christmas Couple Picture Ideas for Festive Christmas Photos
Have a great time getting your Christmas photos taken!
Whether you want funny photos, romantic photos, or festive photos…you will get lots of ideas below!
1. Kiss Under the Mistletoe
2. Wrap Presents Together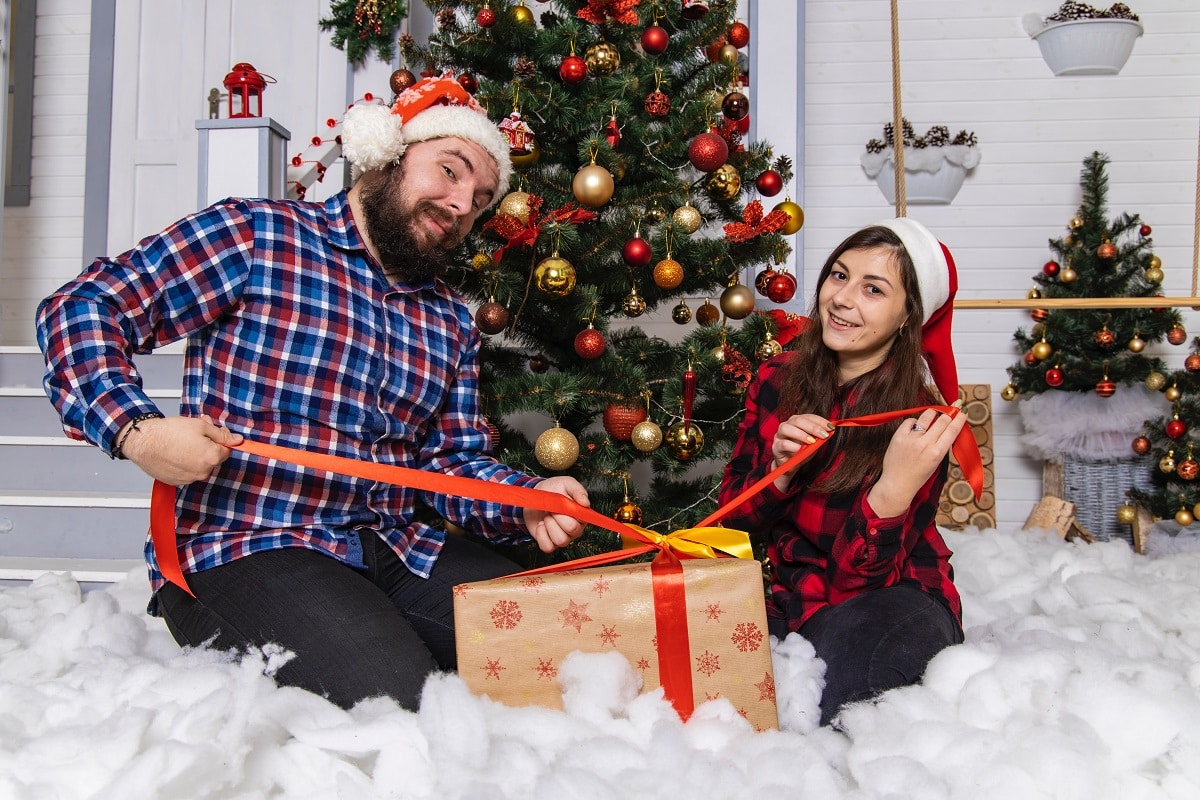 3. Interlock Your Hands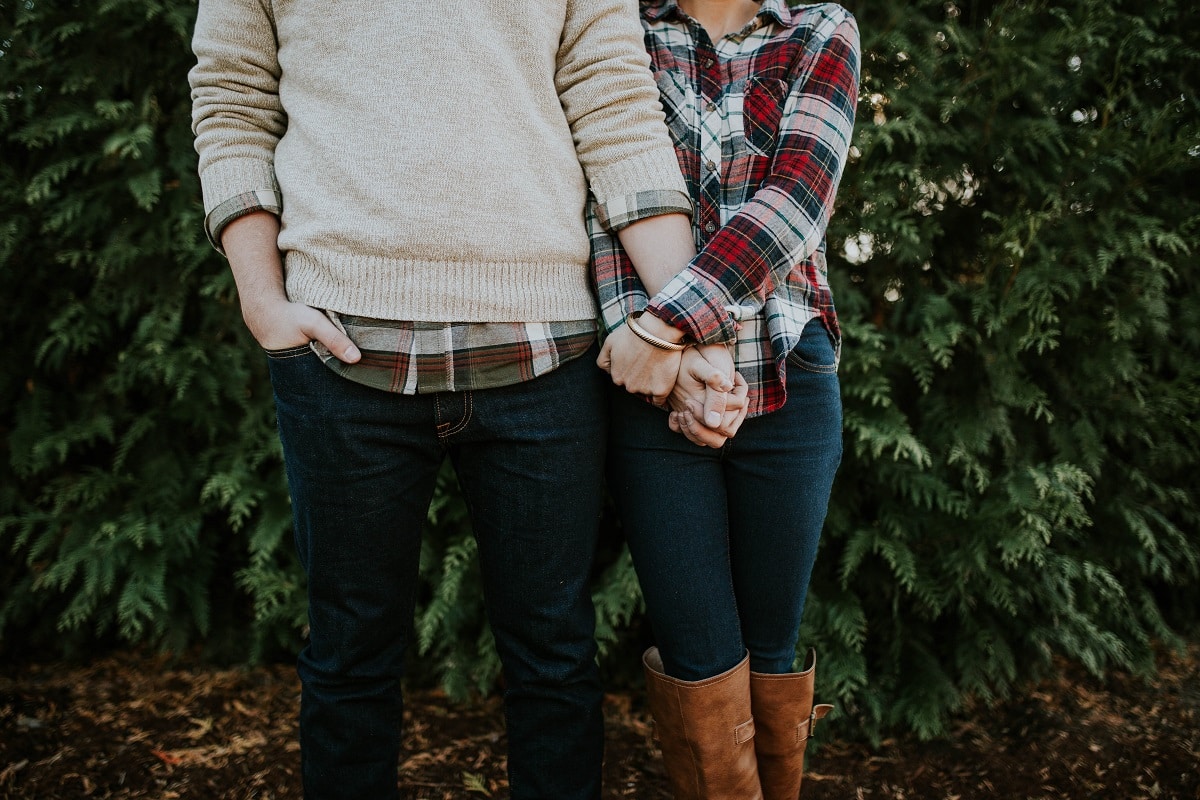 4. Incorporate Holiday Mugs
5. Kiss Each Other Surrounded by Christmas Trees
6. Hold a Christmas Wreath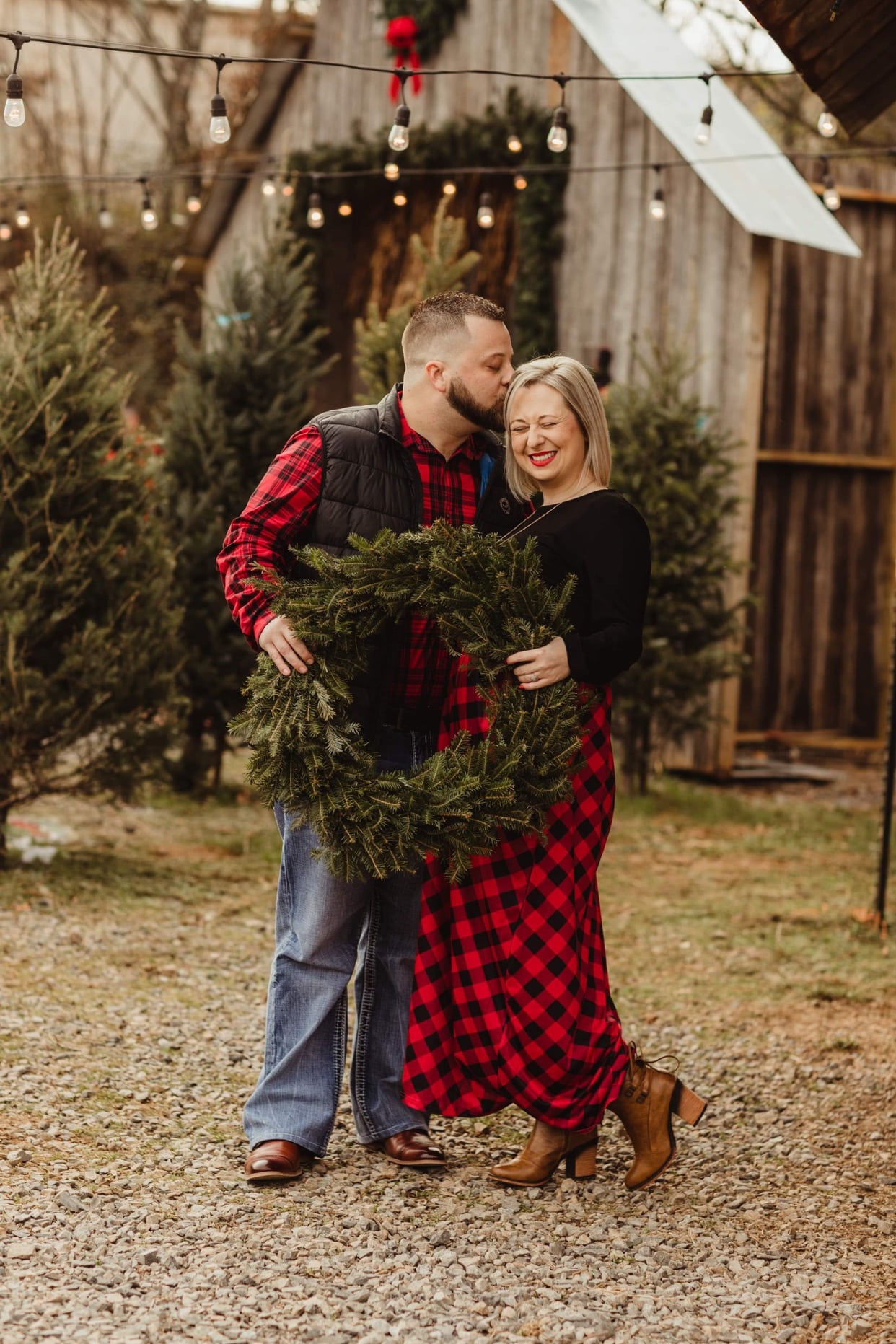 This is such a unique Christmas couple photoshoot idea...and super easy to copy!
7. Sit On Your Front Porch Steps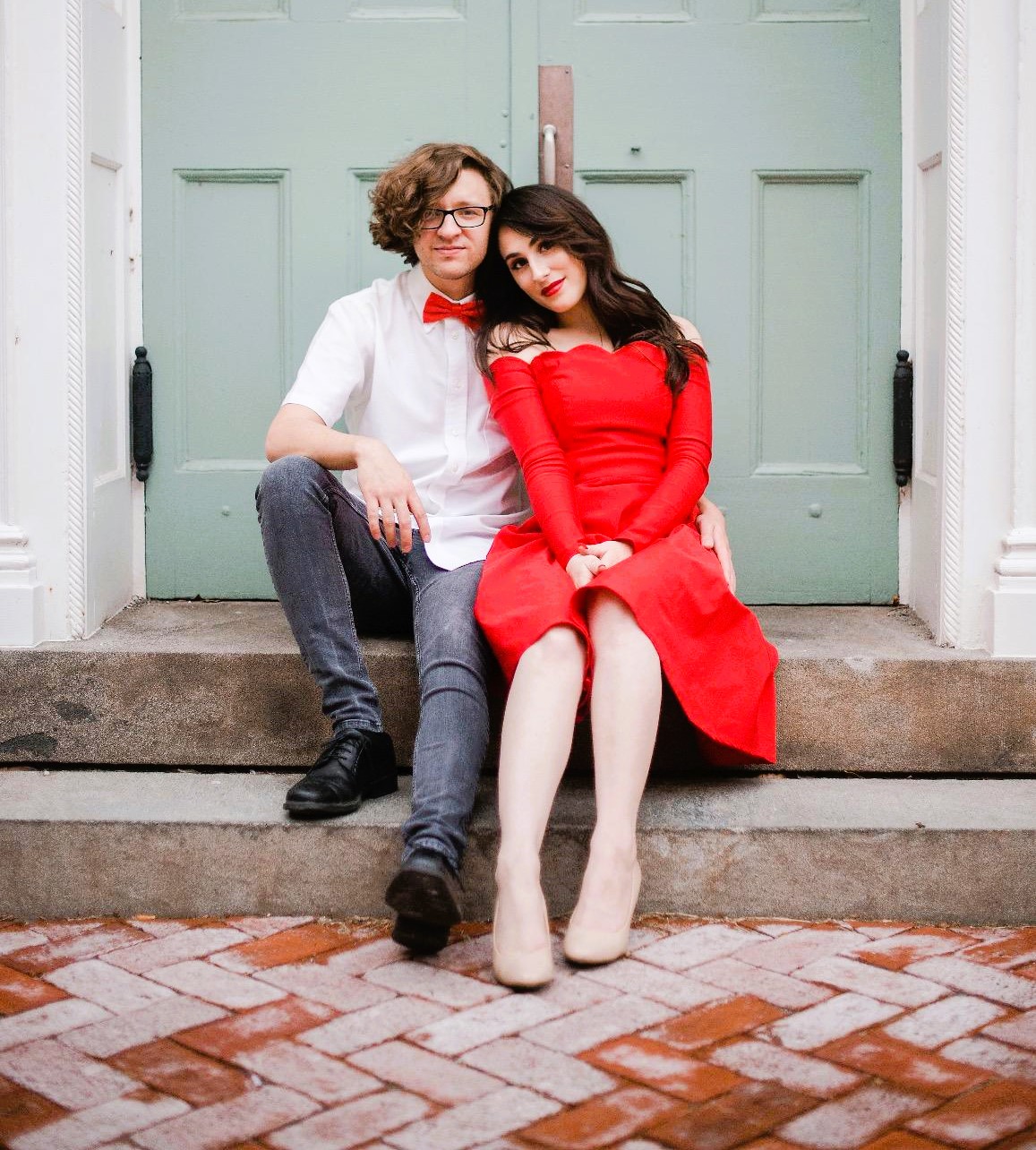 You don't have to travel far for your Christmas photoshoot. Simply take steps on your front porch!
RELATED: Winter Engagement Photo Ideas for Couples
8. Go All Out in Red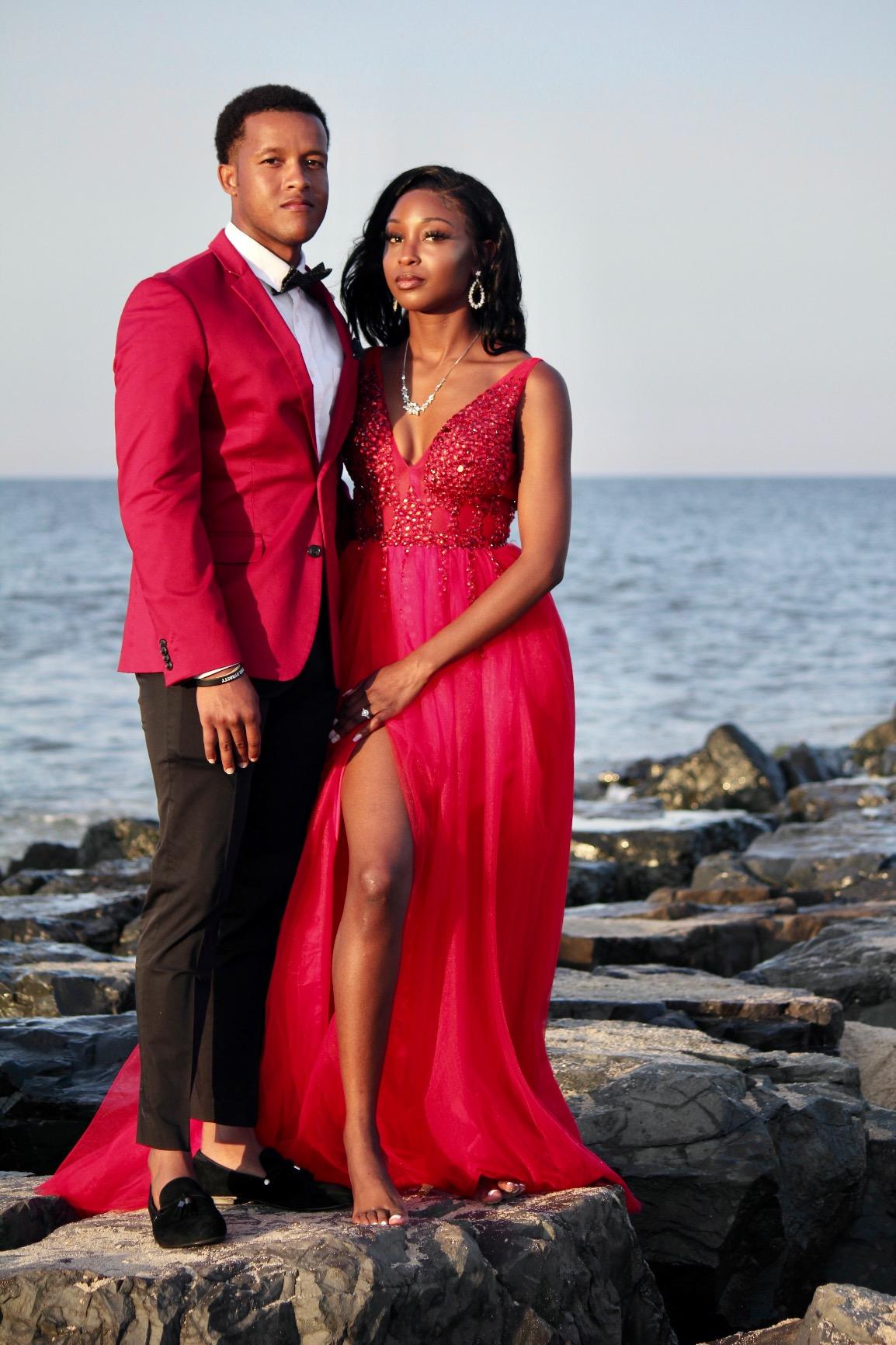 This red dress works for an engagement photoshoot, but it is also perfect for Christmas couple pictures!
9. Hold Up Two Candle Canes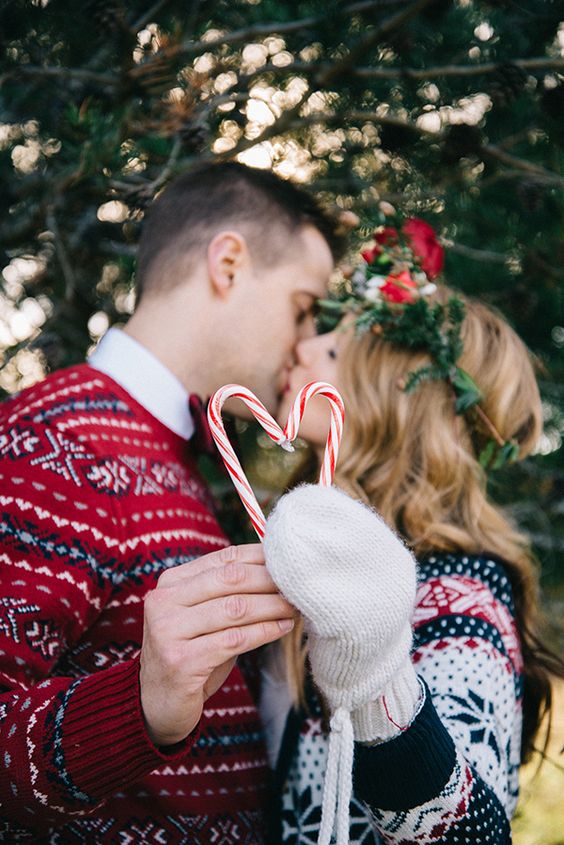 I love this Christmas couple picture idea! All you need are two candy canes and Christmas sweaters.
10. Include Your Dog
This is such a cute way to incorporate your dog into your Christmas photoshoot!
11. Get Cozy in Pajamas
Who says you can't be comfortable in your Christmas couple pictures? Just wear cute Christmas pajamas for this photo idea.
12. Get a Piggy Back Ride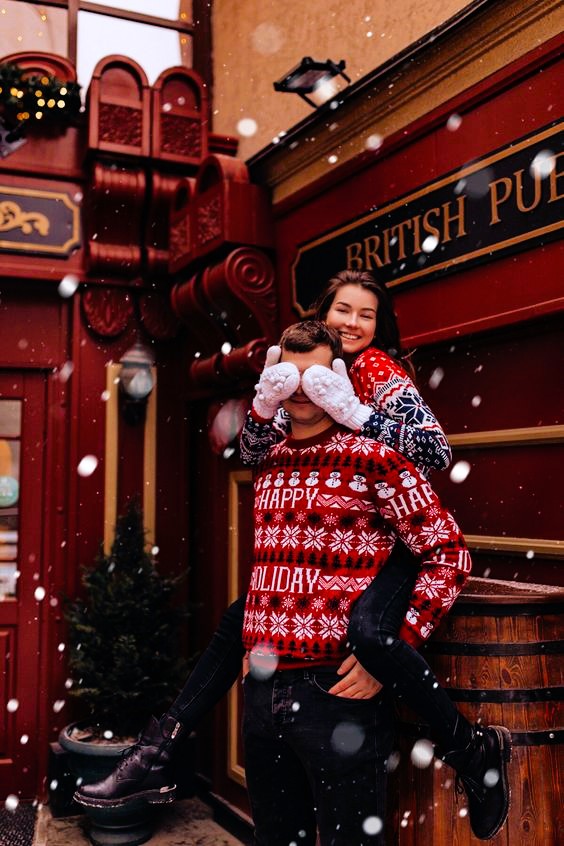 This Christmas couple's photo idea is absolutely adorable!
13. Decorate Your Car for Christmas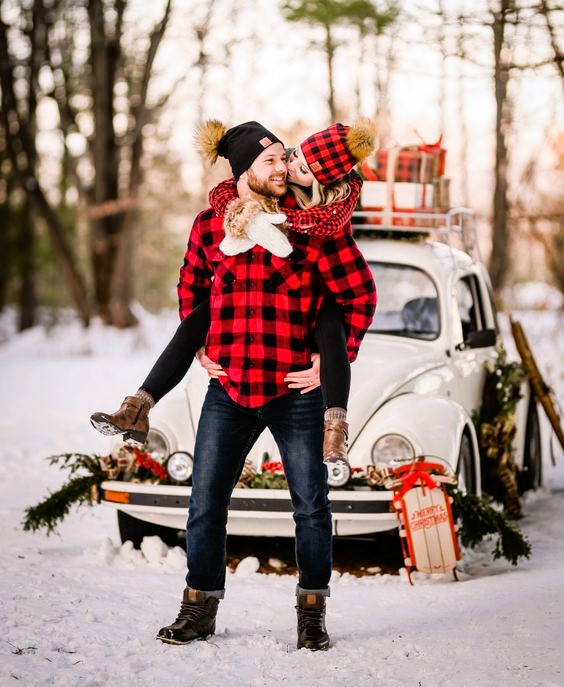 Decorate a cute car with Christmas decor and then use that for your Christmas photo backdrop!
14. Go Ice Skating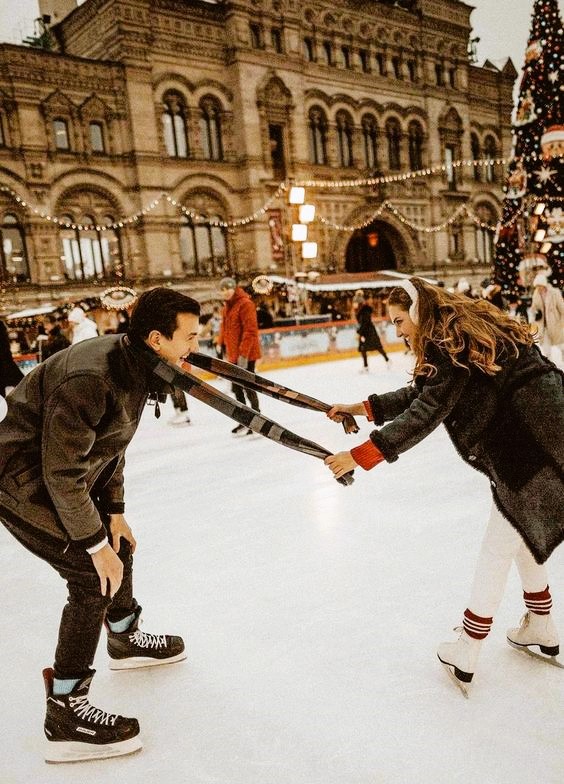 An ice-skating rink is a perfect place to snap some Christmas couple pictures! Go ahead and have fun with this photo idea!
15. Snuggle Up with Hot Cocoa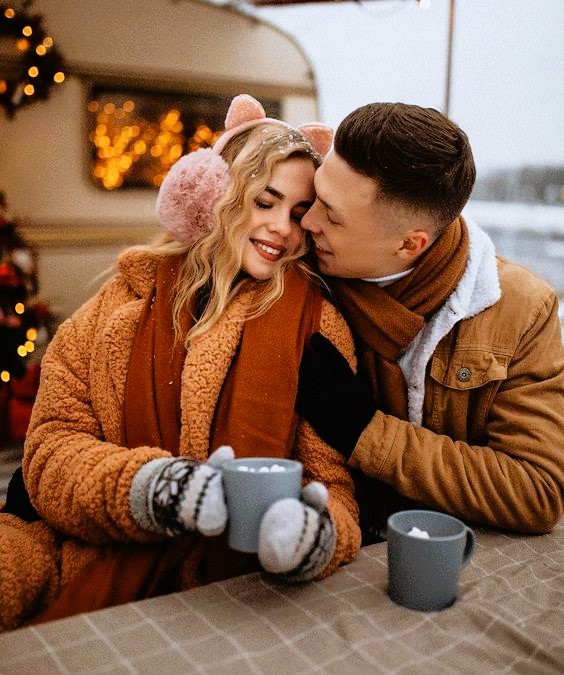 Grab a mug of hot cocoa and take some Christmas couple pictures outside!
16. Smile by the Christmas Tree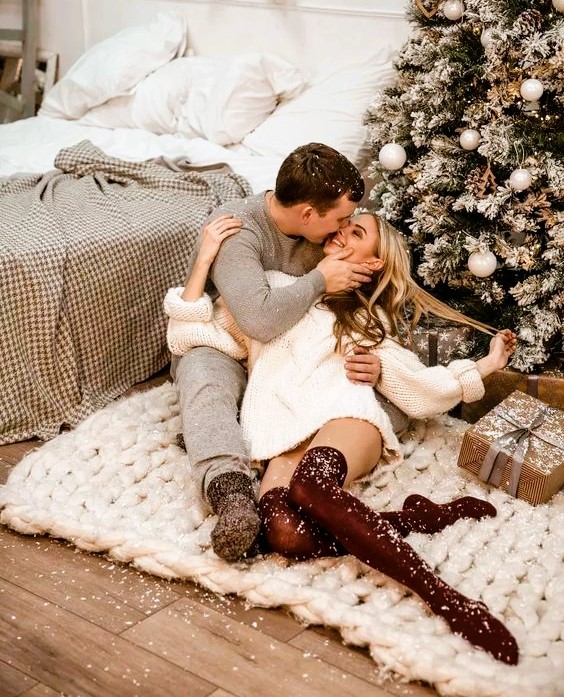 Once you get your tree decorated, put on a cozy sweater and take some Christmas pictures!
17. Incorporate Twinkle Lights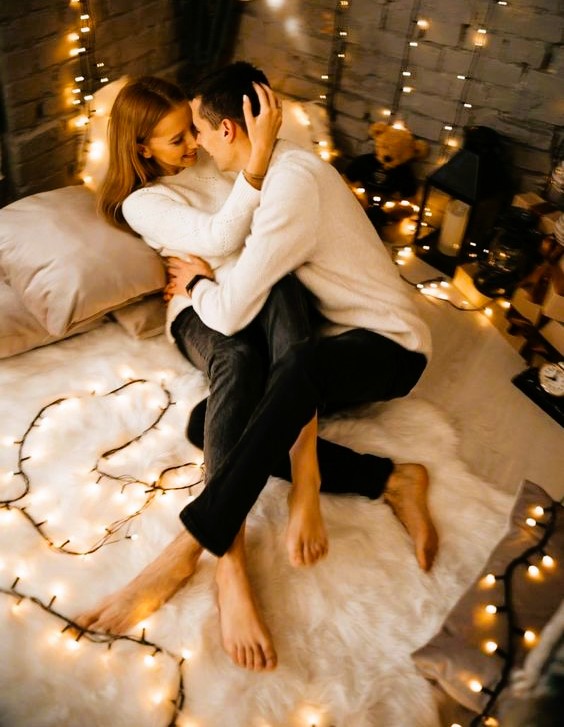 Sit on the floor as a couple and hug each other and smile for a sexy Christmas couple photoshoot idea.
Bonus: Sexy Christmas Photoshoot for Two Women
Christmas couple photos aren't limited to just straight couples! If you want a super sexy Christmas photoshoot, who says you and your female partner can't wear lingerie?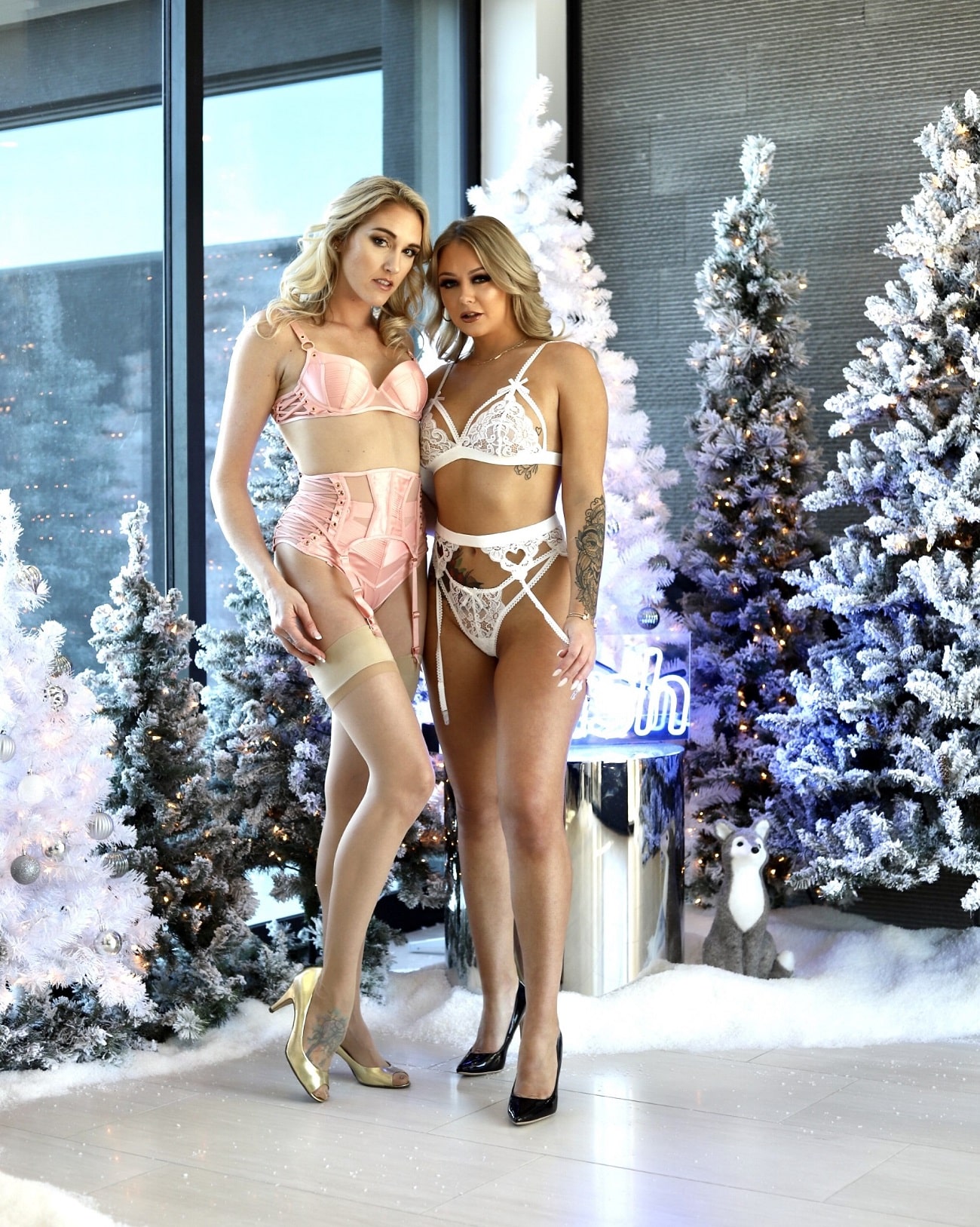 Summary – Christmas Photoshoots for Couples
In summary, you have so many options for your Christmas photos as a couple!
The holiday season is the time to be playful and have fun, so get creative with your photoshoot and try something new!
More Photoshoot Guides
Christmas Boudoir Outfit Ideas