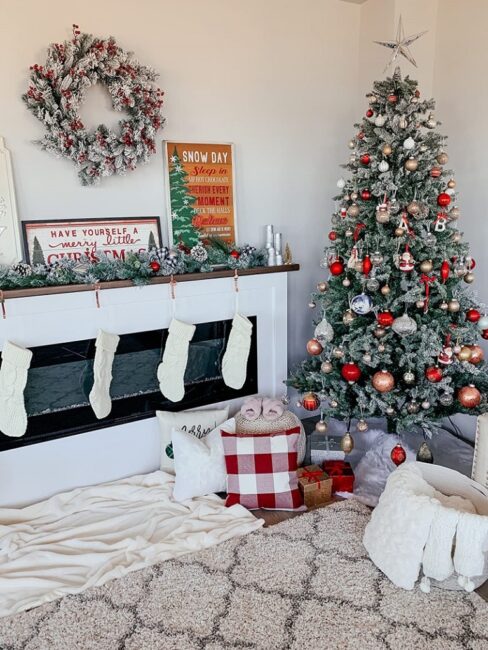 Christmas Decorating Ideas
Christmas Decorating Ideas
Happy Holidays! If you are like me, you LOVE decorating for each season.
But if you live in a condo or an apartment, you don't have a LOT of space for cute and cheery Christmas decor.
This post may contain affiliate links. View the disclosure here.
10 Christmas Decorating Ideas for Small Spaces
Here are 10 Christmas decorating ideas for small spaces you will LOVE. Happy holidays!
1. Hang Up a Front Door Wreath
More Christmas Wreaths
2. Add a Cheery Front Door Mat
3. Place a Small Christmas Tree in the Corner
Copy this Christmas Room Idea
4. Add a Mini Christmas Tree
5. Hang Christmas Twinkle Lights
6. Get Fun and Cute Christmas Pillows
7. Add a Christmas Gnome
8. Hang Up Christmas Garland Around the Stairs or on Your Desk
9. Add a Christmas Throw Blanket
More Cute Christmas Blankets
10. Light a Winter Candle
More Articles by Very Easy Makeup
Did you like this article with fun and easy Christmas decorating ideas for small spaces?
Please give it 5 stars below, leave a comment, and share it with friends on Facebook!
You may also like these related articles and pages by Very Easy Makeup.
Connect with Very Easy Makeup
I'd love to connect with you!
Follow Very Easy Makeup on Facebook to get notified of new beauty, makeup, and fashion posts!
Please subscribe to the Very Easy Makeup YouTube channel. You'll find how-to tutorials for very easy makeup and bleaching hair blonde at home.
Sign up for the Very Easy Makeup Newsletter.