13 Best Homecoming Dresses on Amazon
This post may contain affiliate links, which means I may earn a commission if you decide to make a purchase through our links, at no cost to you. You may view the disclosure here.
Homecoming Dresses on Amazon
It's fall (or almost fall!) which means back-to-school dances, studying (unfortunately!), school activities, and….HOMECOMING!
Whether this year will be your first homecoming or not, it's worth researching early for a great homecoming dress.
This guide is all about the best hoco dresses on Amazon.
Check out these homecoming dresses for homecoming on Amazon.
Most of these homecoming dresses on Amazon are under $50 online. Some of these hoco dresses are really unique homecoming dresses that no one else will own!
This post contains affiliate links. View the disclosure here.
Where to Buy Hoco Dresses (Besides Amazon)
If you prefer shopping online, Amazon isn't your only choice for finding the perfect hoco dress. You may want to check out Lulus, Windsor, or Dillard's for your homecoming dress.
These stores sell cute homecoming dresses online. Plus, it is easier to search for dresses by color and size. It can be so frustrating searching for the perfect homecoming dress in person!
Check out this guide on where to buy homecoming dresses online.
The Best Homecoming Dresses on Amazon
Most homecoming dresses are short. Here are a few cute hoco dresses to choose from!
1. Lrady Pink Sequin V Neck Homecoming Dress (Sizes: X-Small to 3X-Large)
2. Sukleet Satin A-Line Dress with Pockets (Sizes: 0-22 Plus)
This short homecoming dress with pockets is super cute and comfortable. Plus, this hoco dress has pockets!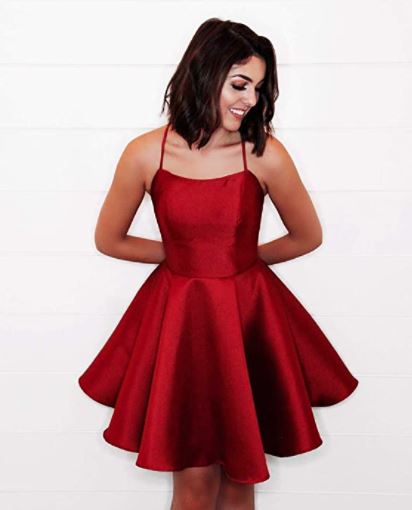 This hoco dress is one of the most popular on Amazon. The lace-up back is so much fun!
3. Sarahbridal Tulle Black Homecoming Dress (Sizes: 2-16)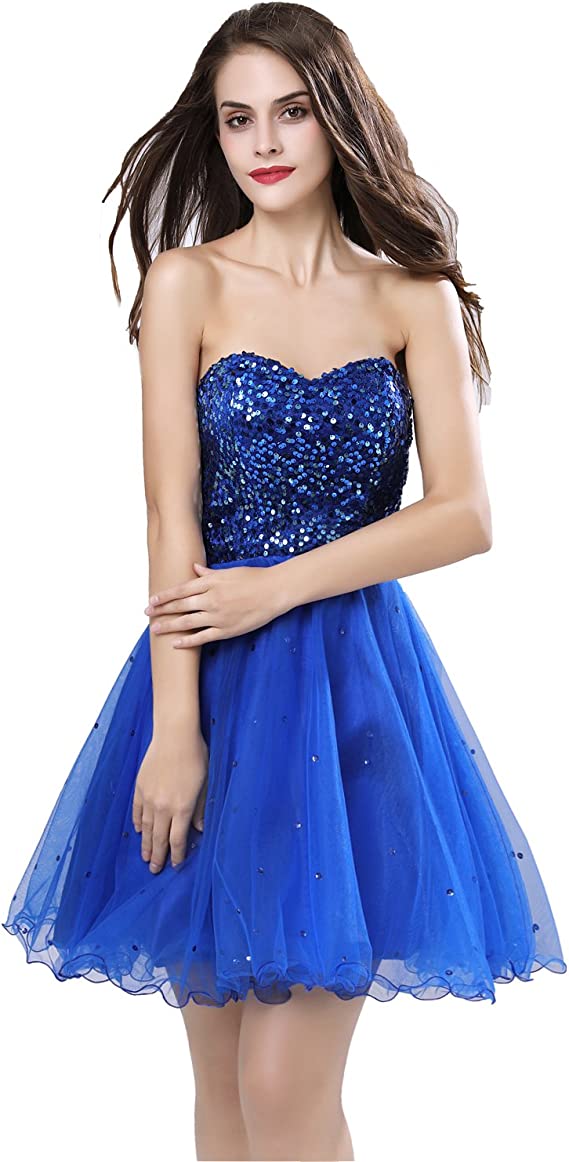 4. MisShow Applique Short Hoco Dress (Sizes: Small to X-Large)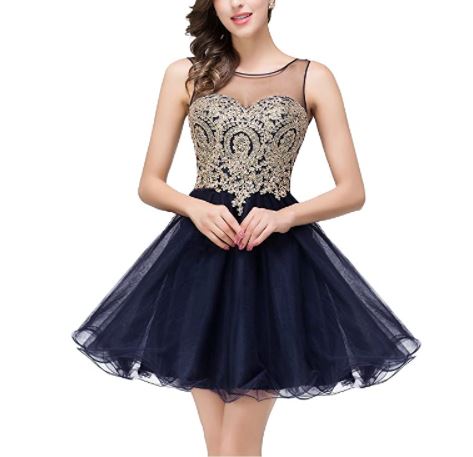 This is such a fun and unique homecoming dress. You will receive so many compliments wearing this dress. Plus, no one else will have the same style hoco dress!
5. Babyonlinedress Tulle Lace Applique Homecoming Dress (Sizes: 2-16)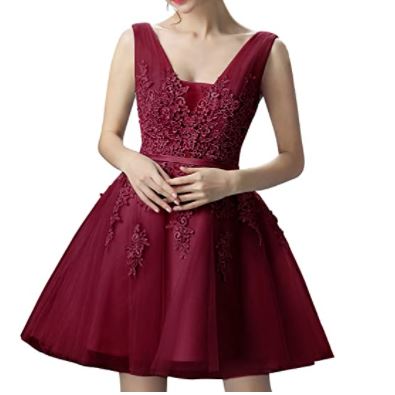 This burgundy/red hoco dress looks super cute with sneakers or Nike Air Force 1s.
6. BTgirl Short Homecoming Dress with Pockets (Sizes: 2-26 Plus)
7. Stylefun Satin Homecoming Dress with Pockets (Sizes: 0 to 28 Plus)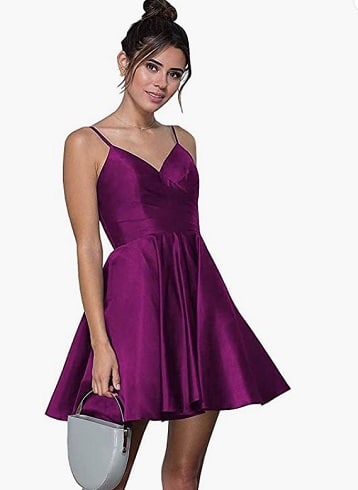 This cute homecoming dress has a corset back that you tie up to fasten.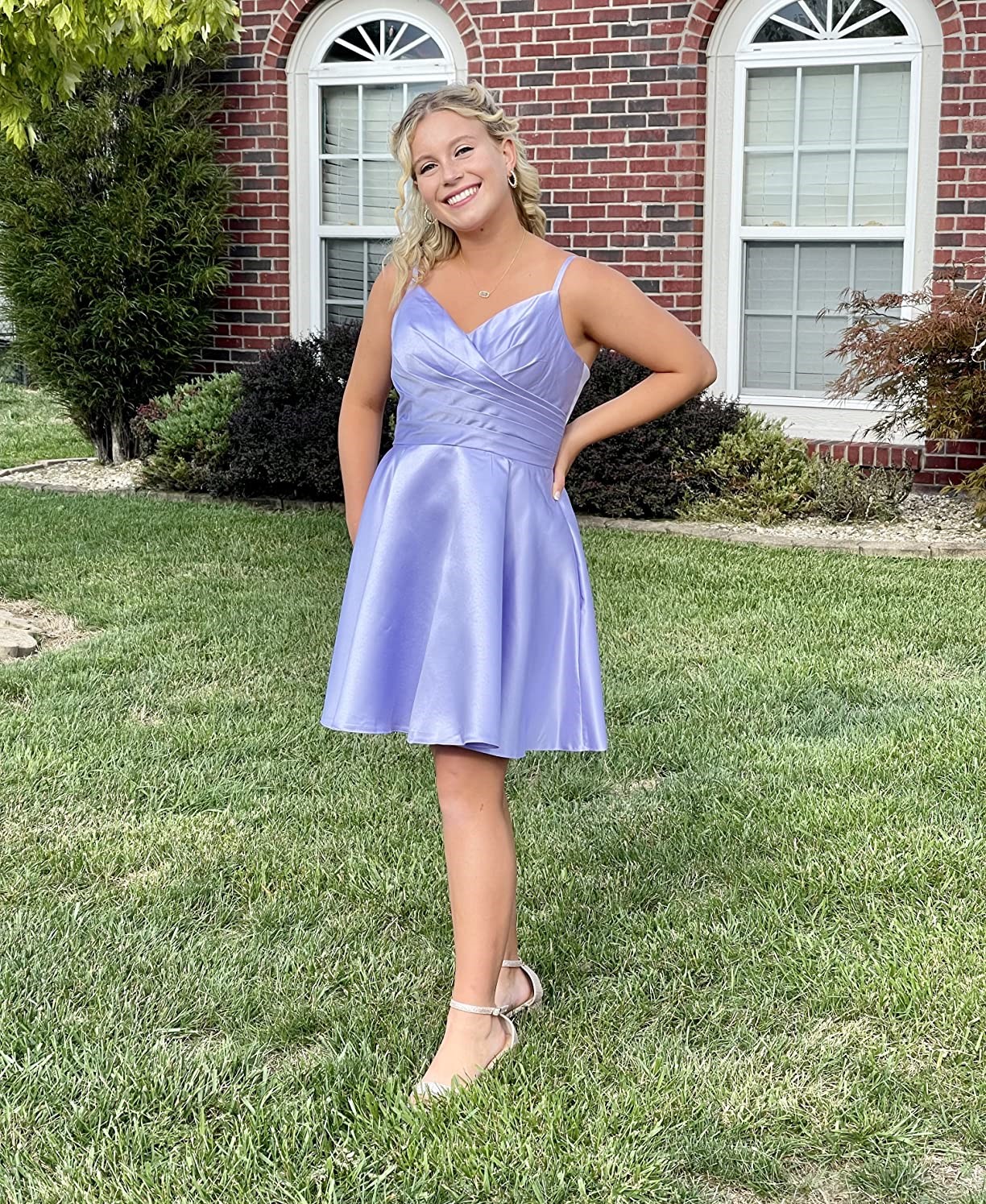 8. Dydsz Short Homecoming Dress (Sizes: 2-26)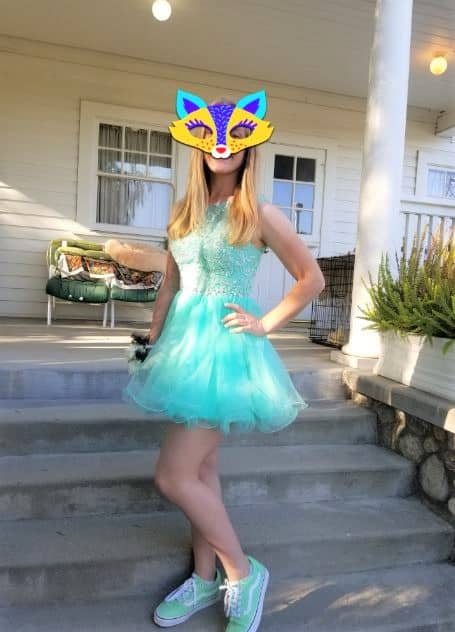 9. Sukleet V-Neck Short Homecoming Dress for Teens (Sizes: 2-22 Plus)
This short, satin hoco dress is also perfect for graduation!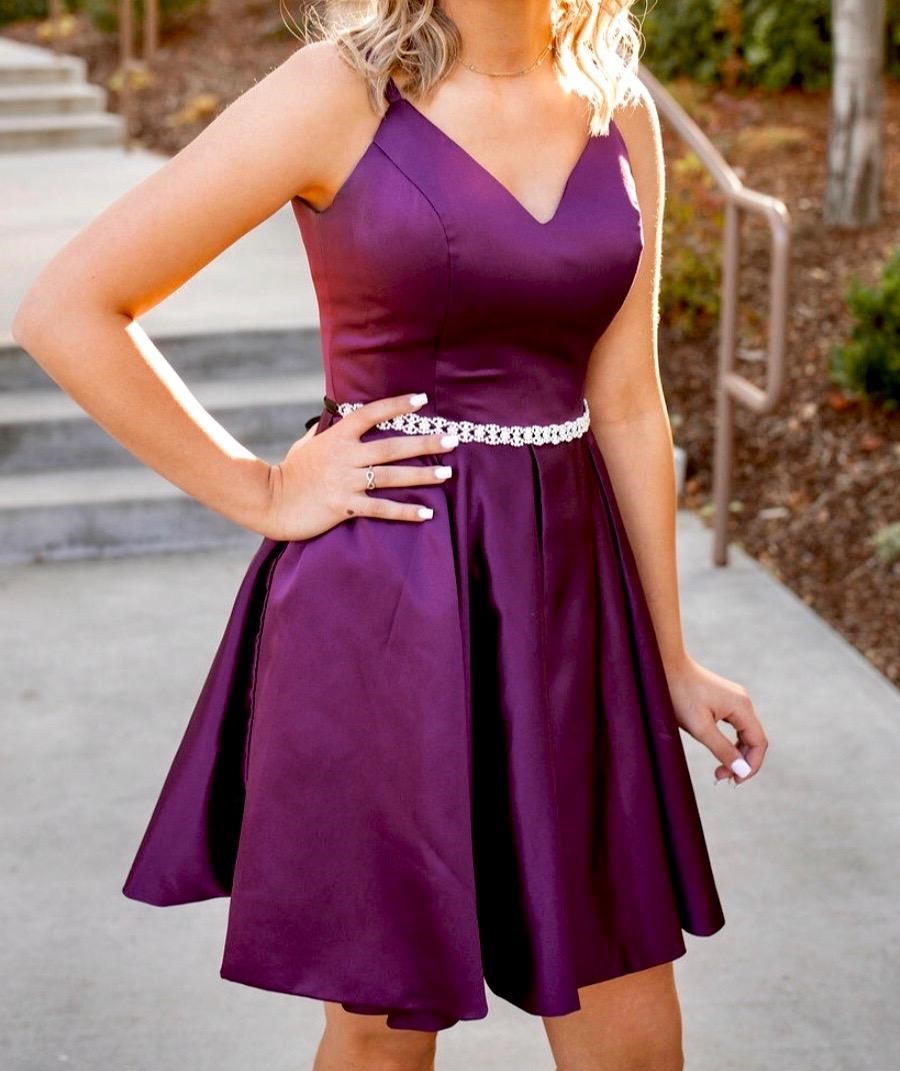 RELATED: Best Graduation Dresses
10. XIA Organza Homecoming Dress (Sizes: 2-24 Plus)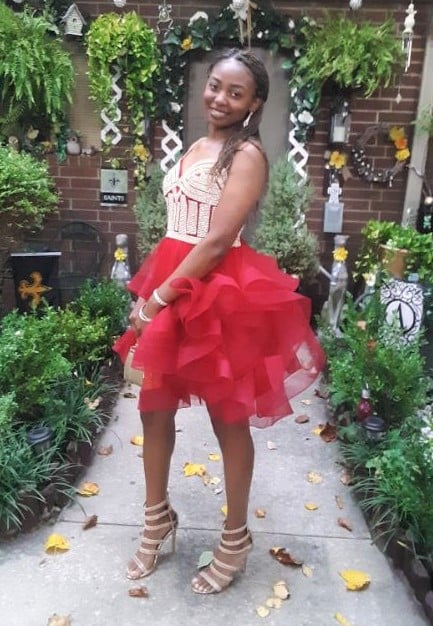 Best Long Homecoming Dresses on Amazon
Long dresses aren't as popular for homecoming, but they are still an option!
1. Spaghetti Strap Satin Dress with Pockets
2. V Neck Lace High Slit Dress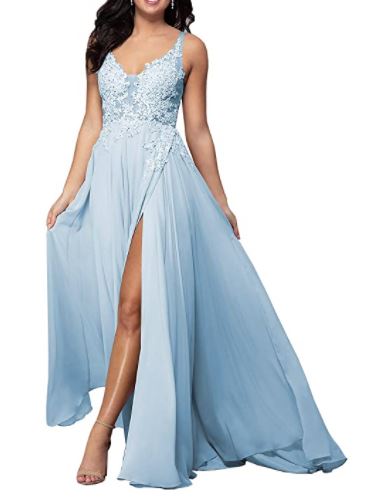 3. Satin Formal High Slit Dress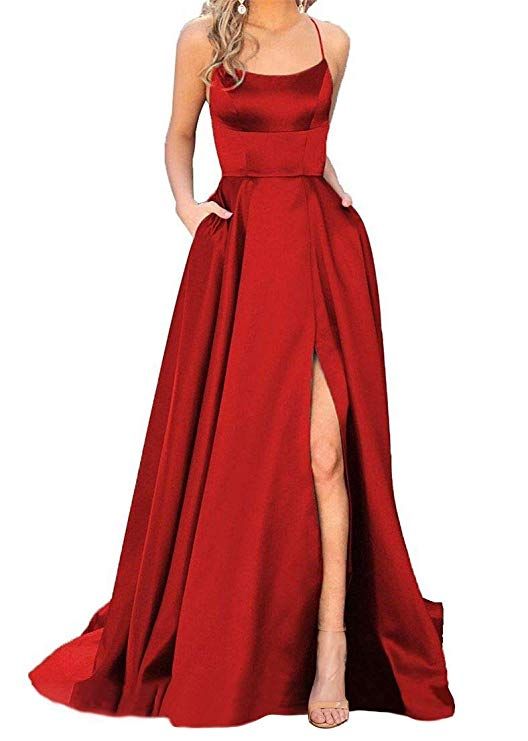 FAQs About Homecoming and Homecoming Dresses
Have a question that's not answered below? Leave a comment!
What are the best stores for buying homecoming dresses online?
I personally like Amazon the most (you can see lots of pictures of the homecoming dresses on women), with Dillard's as my second choice.
You may also want to check out David's Bridal, HocoGirl.com, or Promlily.com for homecoming dresses.
Should I wear a short or a long homecoming dress?
Most girls wear short (knee-length) dresses for homecoming and long dresses for prom.
What's the best style of homecoming dresses?
I personally like A-line homecoming dresses the most, which means that the dress is tighter at the top and then flares out at the bottom. It's a sweet and fun style for homecoming.
How should I style my hair for homecoming?
If you have healthy hair then definitely leave it down! Get a good curling iron (I personally LOVE to use the flat iron by BaByliss) and add soft curls or saves to your hair.
What colors are popular for homecoming dresses?
Emerald green, navy blue, black, and burgundy are popular colors for homecoming dresses.
I personally like royal blue, red, and black the most.
A light pink or hot pink homecoming dress is also super cute and will make you stand out (in a good way!).
What kinds of shoes should I wear for homecoming?
Wear open-toe, black or tan heels with an ankle strap.
Most homecoming dances are in September, so you can get away with open-toe heels. Plus, an open-toe heel is a little bit more fun and less formal than a closed-toe heel.
The ankle strap will make the heel more "secure" on your foot, making it easier to walk and dance.
Lastly, make sure the heel isn't too high. 2-3 inches is a good height.
More Inspiration for Homecoming Dresses
Want more ideas on what kind of dress to buy for homecoming?
Check out these pictures of high school homecoming dances for ideas on what to wear.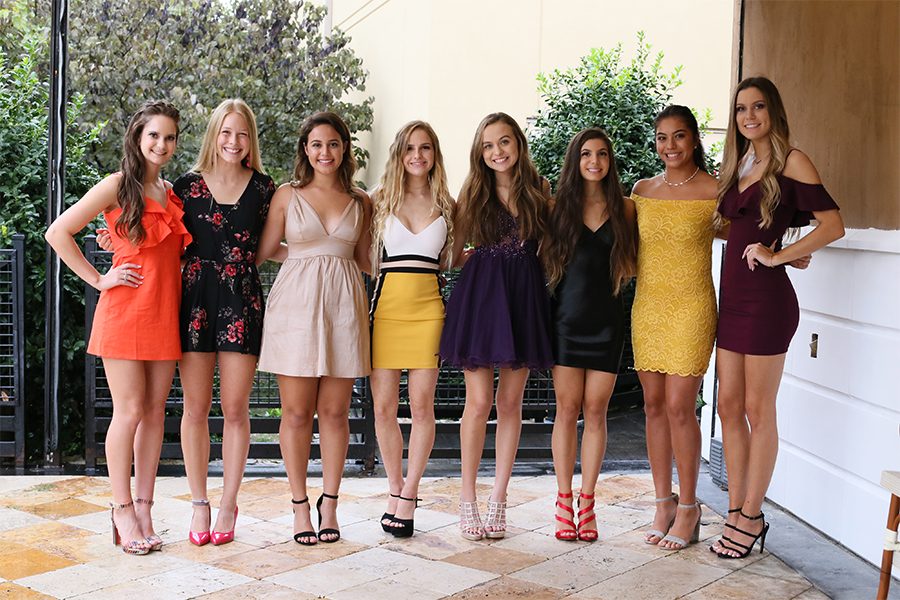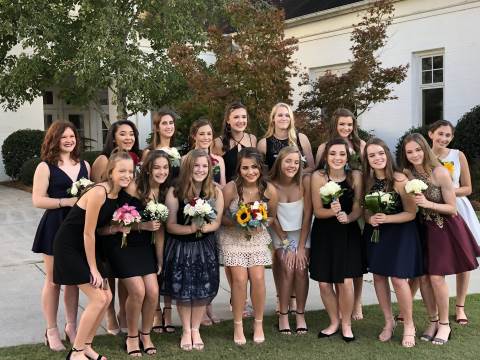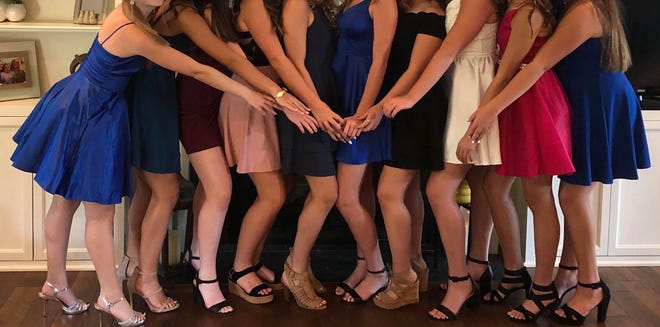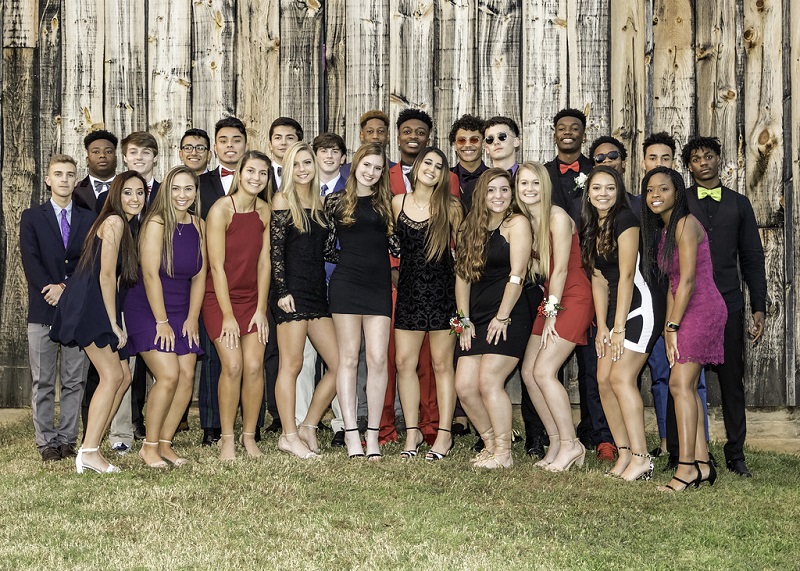 More Articles to Check Out
Liked this article on the best homecoming dresses on Amazon? Check out these articles too!
Fall Outfits with Thigh High Boots
How to Make Your Eyelashes Longer