8 Super Funny Halloween Costumes for Women
This post may contain affiliate links, which means I may earn a commission if you decide to make a purchase through our links, at no cost to you. You may view the disclosure here.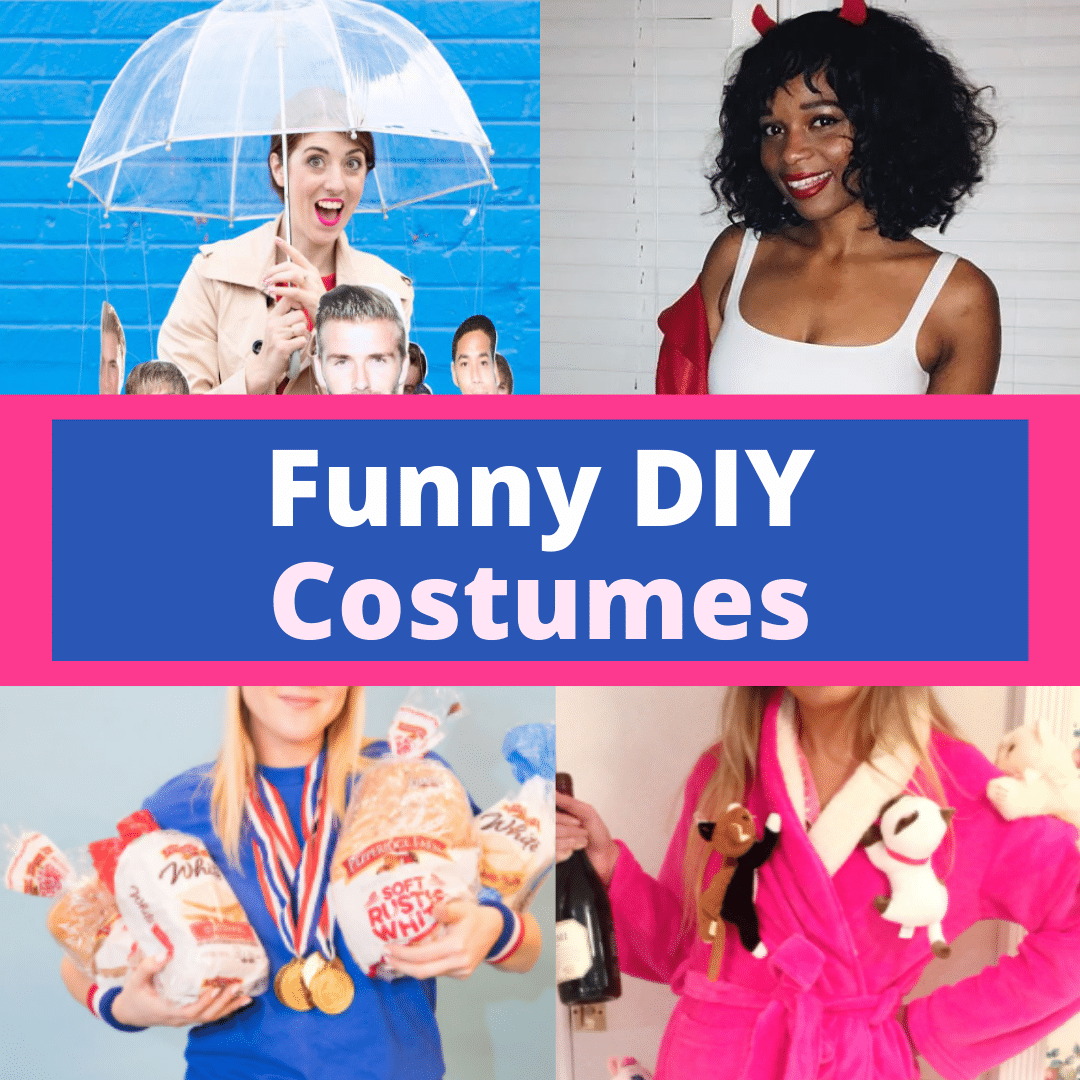 Funny Halloween Costumes
Want a witty and funny DIY Halloween costume for women?
Check out these funny Halloween costume ideas for women/adults.
These funny costume ideas are perfect for women and are great for a last-minute Halloween costume.
Funny Halloween costumes for women include:
Crazy Cat Lady
Deviled Eggs
A Bubble Bath
Raining Men
Bread Winner
Funny Halloween Costumes for Women for Halloween
Check out these easy and funny DIY last-minute Halloween costumes for adults.
1. Crazy Cat Lady
This is such a FUNNY Halloween costume for women. To dress up as a crazy cat lady for Halloween, start with a hot pink oversized robe. Then, use a safety pin to add some plush toy cats to your robe. Wear slippers (or mismatched shoes), crazy glasses, and disheveled hair. For extra fun, carry a tote bag filled with cat-related items like cat food cans or a bottle of wine!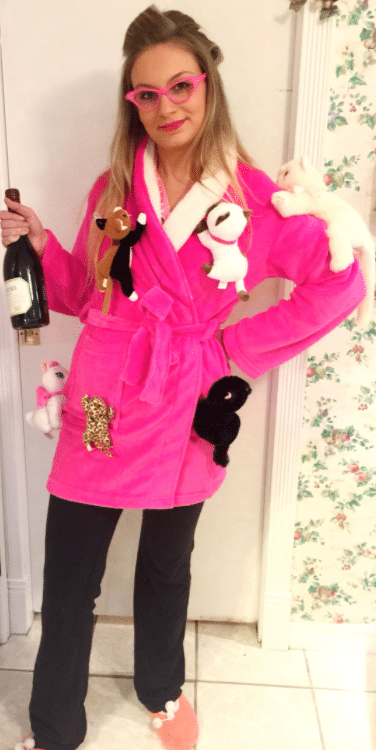 How to Dress Up as a Crazy Dog Lady for Halloween
2. Deviled Eggs
This is such a funny and easy DIY Halloween costume for women. It's a HOT college Halloween costume idea too! To dress up as deviled eggs for Halloween, wear an all-white outfit such as a white dress or jumpsuit. Create a foam "eggshell" and pin it to your white outfits. Finally, accessorize with devil horns and a pitchfork to add a devilish twist to your egg-cellent costume!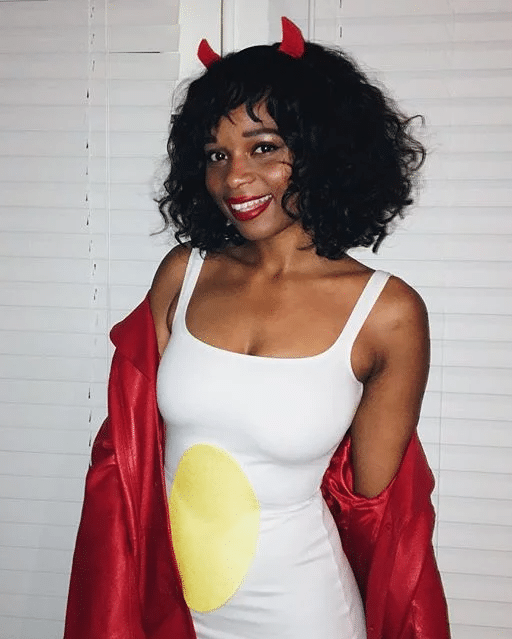 Homemade Deviled Eggs Costume for Women
3. Bubble Bath
This is a unique and funny DIY Halloween costume for women. For this DIY funny Halloween costume, you'll want to start with a white tank top for women (on Amazon) and white biker shorts (on Amazon). Then, you'll need rubber duckies and bubble bath accessories (see below). If you have a baby girl, you could do a cute mom-and-baby costume and have her dress up as a loofah!
Copy this Funny DIY Costume
To complete the costume, wear bright red lipstick (from Amazon) and white flower sunglasses (also from Amazon).
4. Raining Men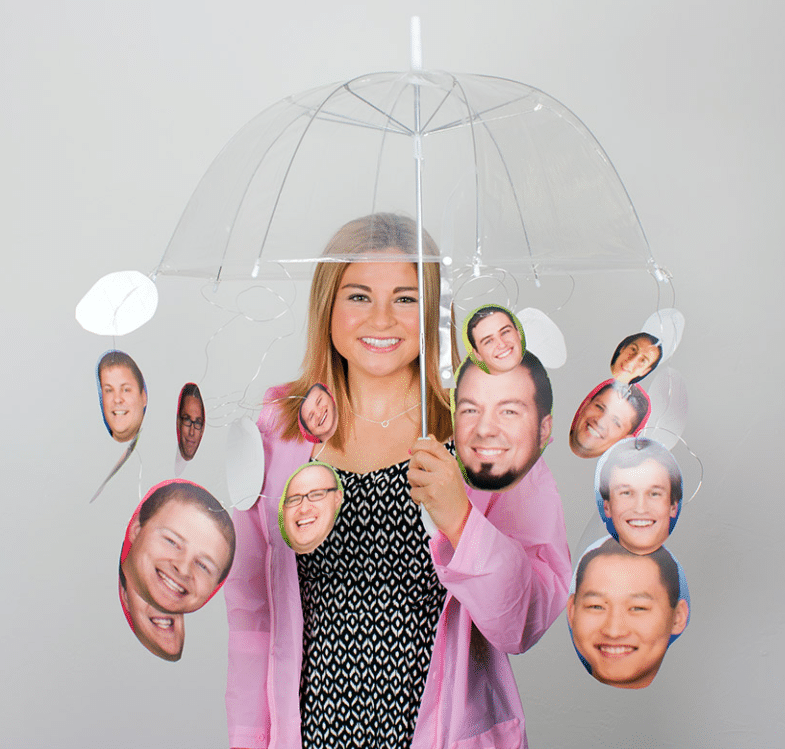 Are you single? Please make it rain men this Halloween!
It's Raining Men DIY Costume Accessories
5. Bread Winner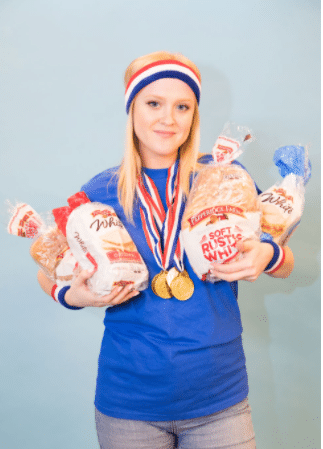 Lots of women make the $$$ in the household. Dress up as a breadwinner!
Easy and Funny DIY Costume
6. Pinata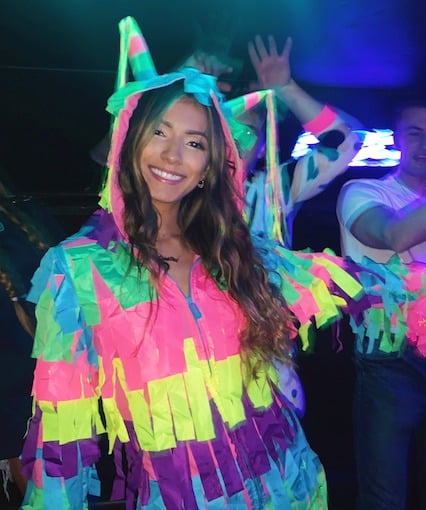 This Halloween costume idea for women is funny and cute!
7. Chicken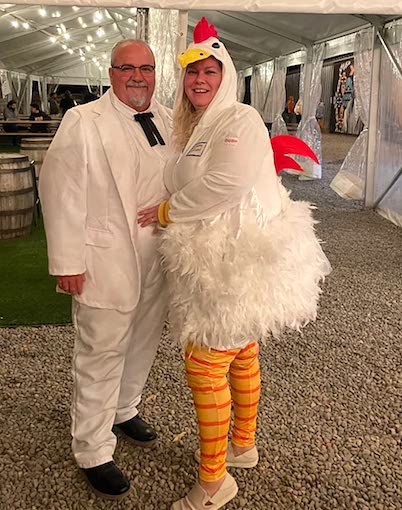 Dressing up as a chicken for Halloween is pretty ridiculous...and funny!
Plus, you can dress up as KFC Chicken and Colonel Sanders for a creative couples Halloween costume idea.
8. Darla from Disney's Finding Nemo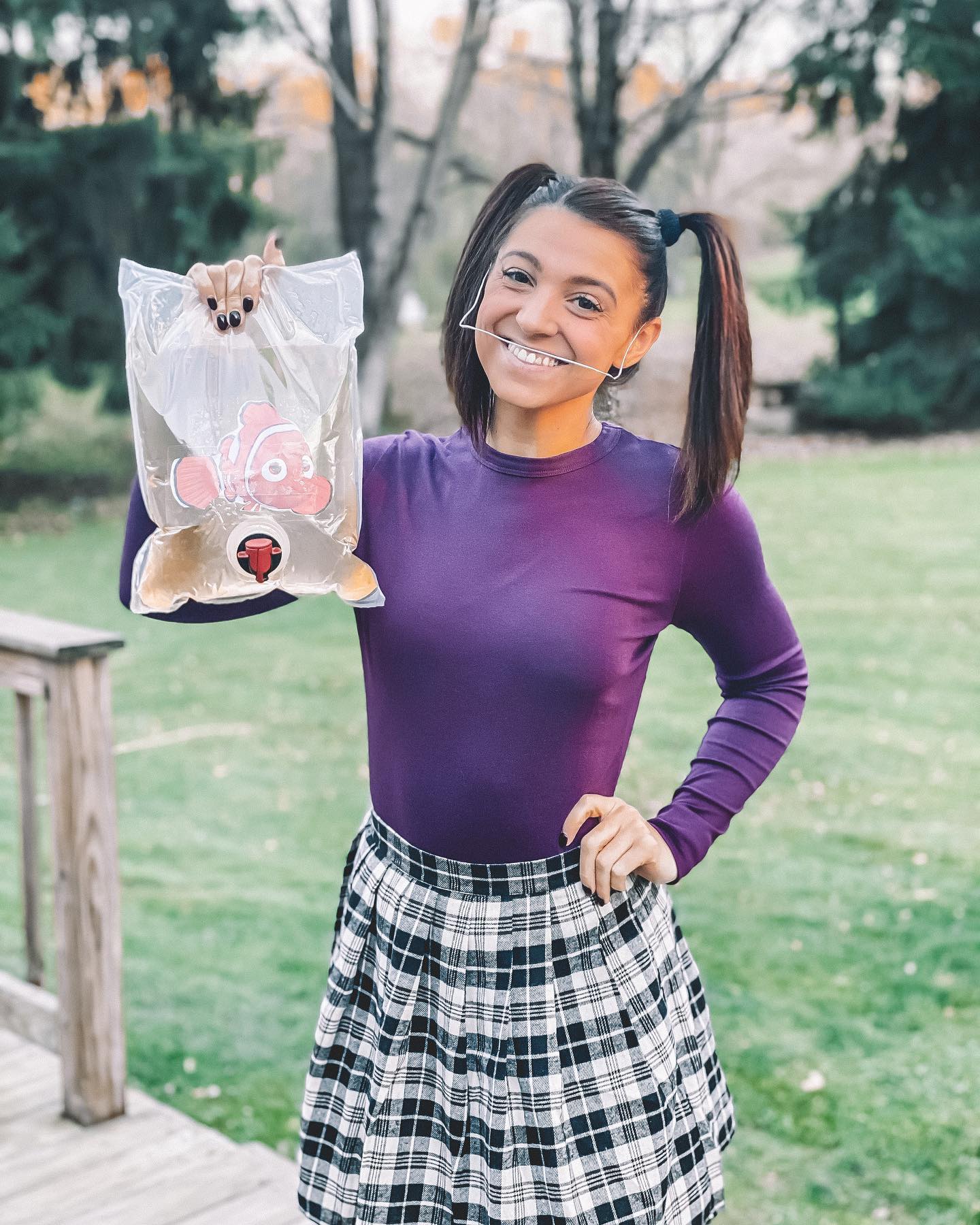 More Halloween Costume Ideas