The Best Makeup for Travel [Essentials to Pack]
This post may contain affiliate links, which means I may earn a commission if you decide to make a purchase through our links, at no cost to you. You may view the disclosure here.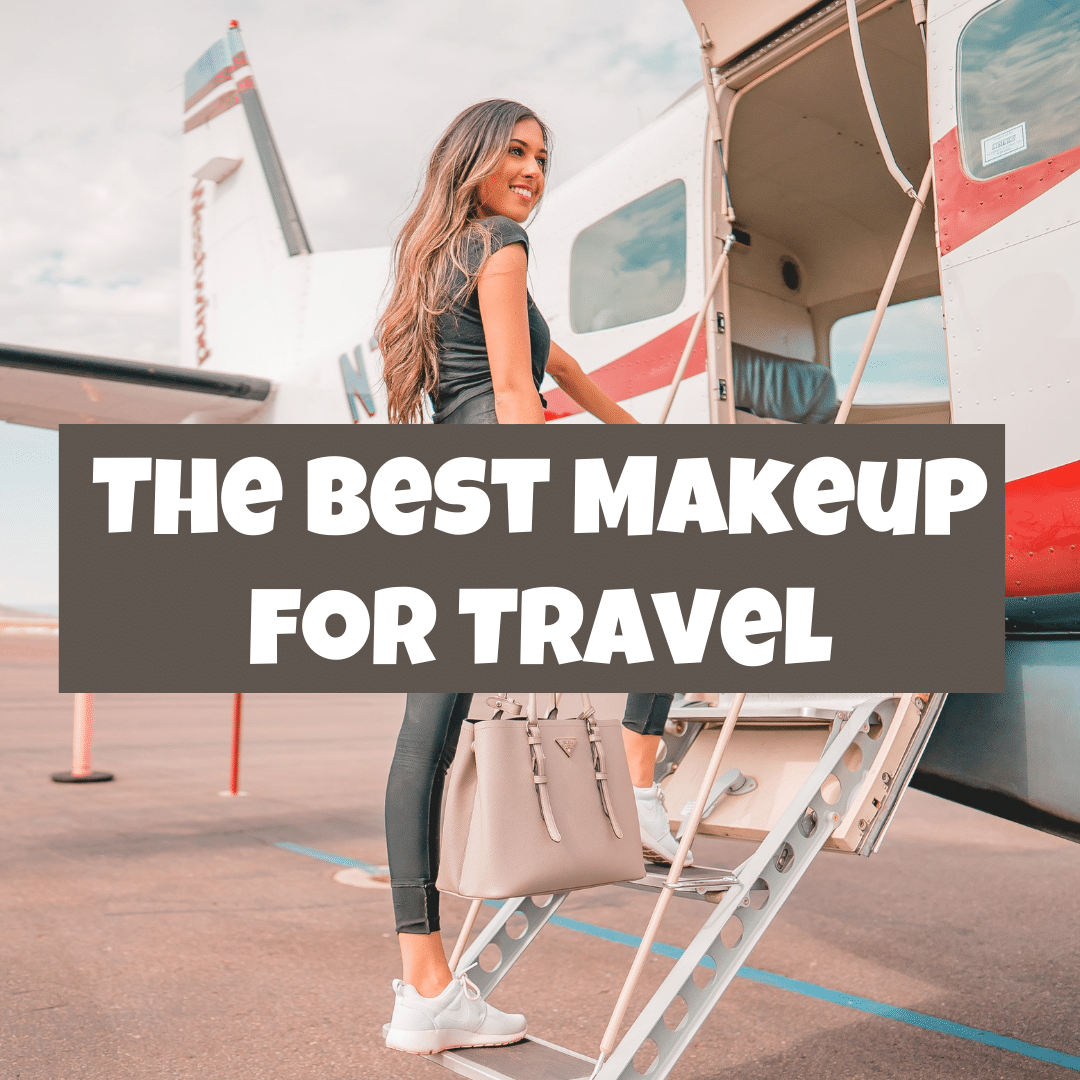 Best Makeup for Travel
If you are like me, you never check luggage when traveling and you like to pack light.
But you still want to look good! So the question remains…what is the best makeup for travel?
What makeup do you really need to pack?
This post may contain affiliate links. View the disclosure here.
The Best Makeup for Travel
I'm a big fan of 3-day trips and weekend getaways and have nailed down the best makeup for travel.
My makeup kit for travel includes a mix of budget-friendly drugstore makeup and premium, high-quality makeup (that looks natural!).
Continue reading for:
The best makeup for travel
Travel makeup kit essentials
Travel Makeup Palette (for Eyeshadow)
Travel Makeup Look
Tips for packing makeup
The Best Makeup for Travel
To make things easy, here's my go-to list of the best makeup for travel.
You'll need good quality sunscreen, a natural-looking foundation/tinted moisturizer, eyeliner, mascara, and lipstick.
1. Sunscreen by EltaMD with SPF 46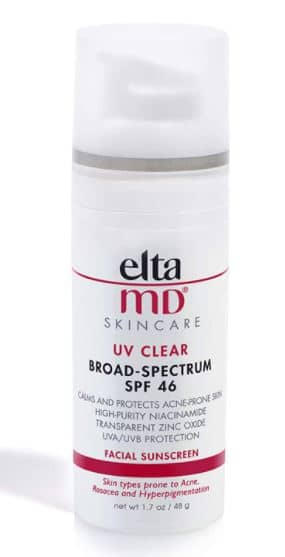 Protect your face!
A good sunscreen for your face (that won't clog pores!) is essential for spring vacation and summertime.
RELATED: Best Non-Greasy Sunscreen for Face
2. Tinted Moisturizer by Estee Lauder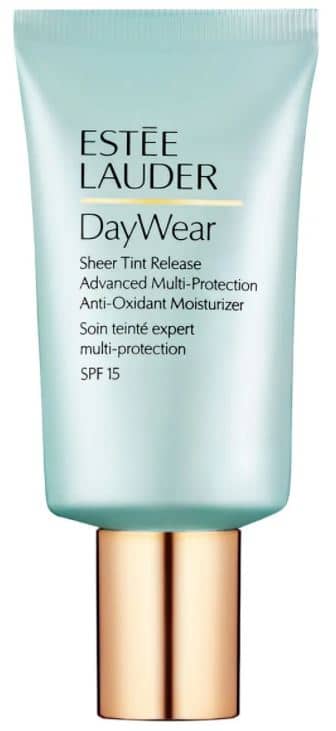 I SWEAR by the Estee Lauder tinted moisturizer. It's the best natural-looking foundation.
It creates the perfect natural makeup look and it's perfect for beginners. The Estee Lauder Daywear Plus moisturizer also has SPF and creates a dewy look.
RELATED: Best Tinted Moisturizers
3. Blush by NARS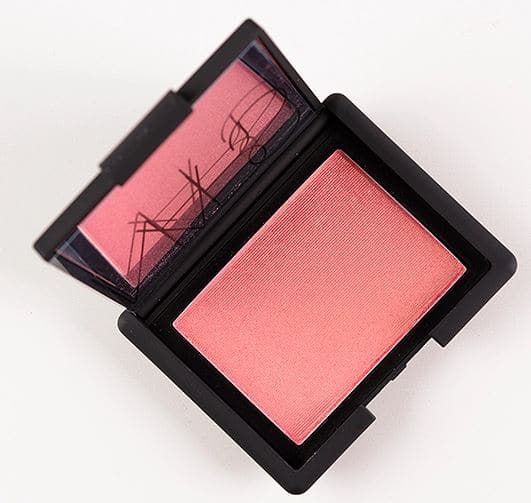 This is my go-to blush for every occasion. The NARS blush in Orgasm looks great on most skin tones.
4. Eyeliner by L'Oreal Paris

Any black eyeliner will do. I like this one. It's optional to include an eyeliner in your "best makeup for travel" kit, but it's so small...why not pack it?
5. Mascara by Essence

The mascara by essence is a hidden gem. This drugstore mascara is just as good as the $30+ mascaras out there.
6. Lipstick by Revlon
I swear by the Revlon ColorStay lip stain. It's easy to apply and comes in so many pretty pink colors!
7. Instant Age Rewind Under Eye Concealer by Maybelline
The Maybelline Instant Age Rewind under eye concealer is easy to apply.
The sponge applicator is great for travel and covers dark circles nicely. I love the Fair 110.
This is my favorite makeup for travel. If I ever look tired I just apply this!
Travel Makeup Kit Essentials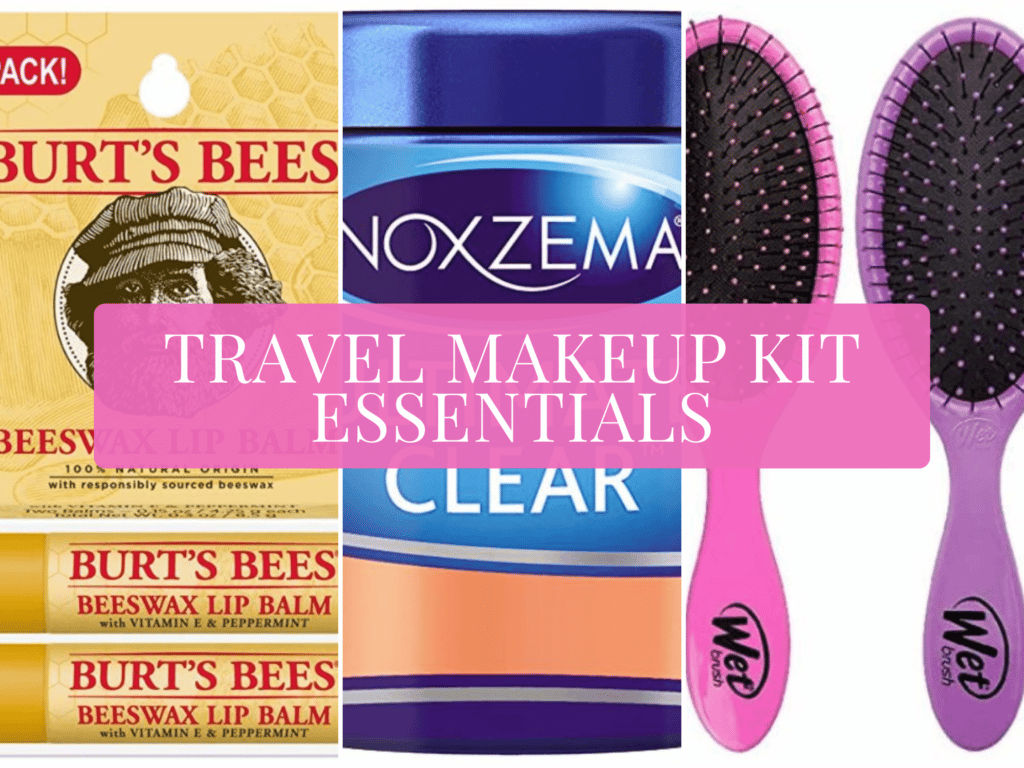 It also helps to pack a few other essentials in your makeup kit and makeup for travel bag.
1. Burt's Bees Lip Balm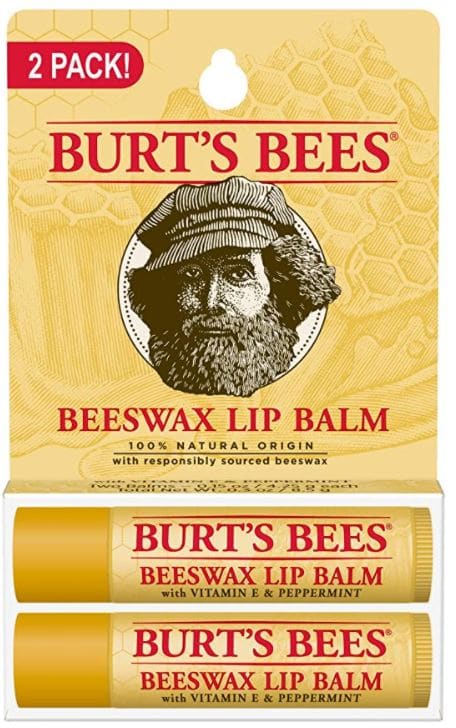 My lips always seem to get chapped when traveling. Nothing works better than the original Burt's Bees lip balm.
2. Wet & Dry Hairbrush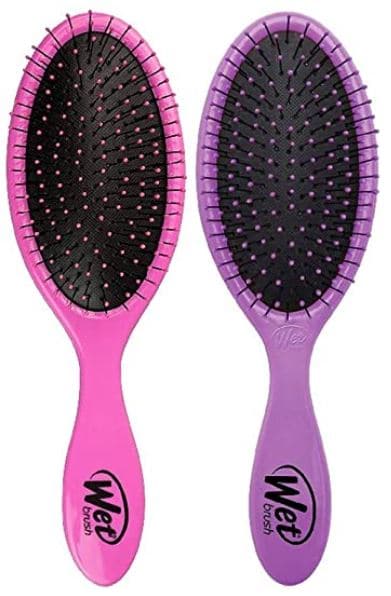 The West & Dry hairbrushes are lightweight and great for travel. Plus, I love that this hairbrush works on wet hair. (Perfect for beach vacations and trips!)
3. Fingernail Clippers by Revlon
You never know when you'll need to trim your fingernails. I always carry these little fingernail clippers with me.
4. Plackers Micro Dental Floss
Nothing is worse than having salad or food stuck in your teeth! Don't come back from your vacation with embarrassing photos because you didn't pack floss.
5. Tweezers (you never know!) by Revlon
I hate it when an eyebrow hair pops up. These little tweezers fit nicely in a makeup travel bag.
6. Face Wipes (helps to prevent acne!) from Noxzema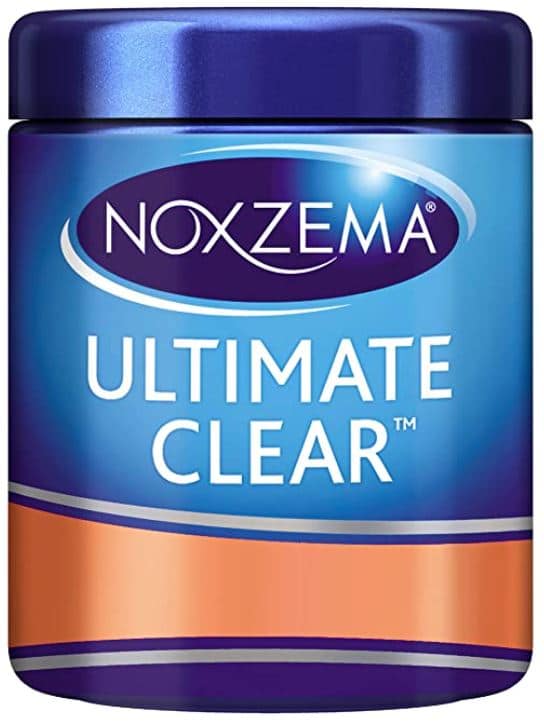 I've been using the Noxzema face pads since my teenage years. These face wipes are perfect for travel and help prevent acne.
Too Faced Eyeshadow Palette Makeup for Travel
It's not small, but my favorite eyeshadow palette right now (perfect for spring and summer!) is the Too Faced Sparkling Pineapple Eyeshadow Palette.
It's compact, tropical, and oh so pretty! I love the shimmer in the eyeshadow.
Plus, you can choose from multiple colors and this makeup palette "slams shut" nicely. It's one of the best makeup for travel.
Best Beauty Products for Travel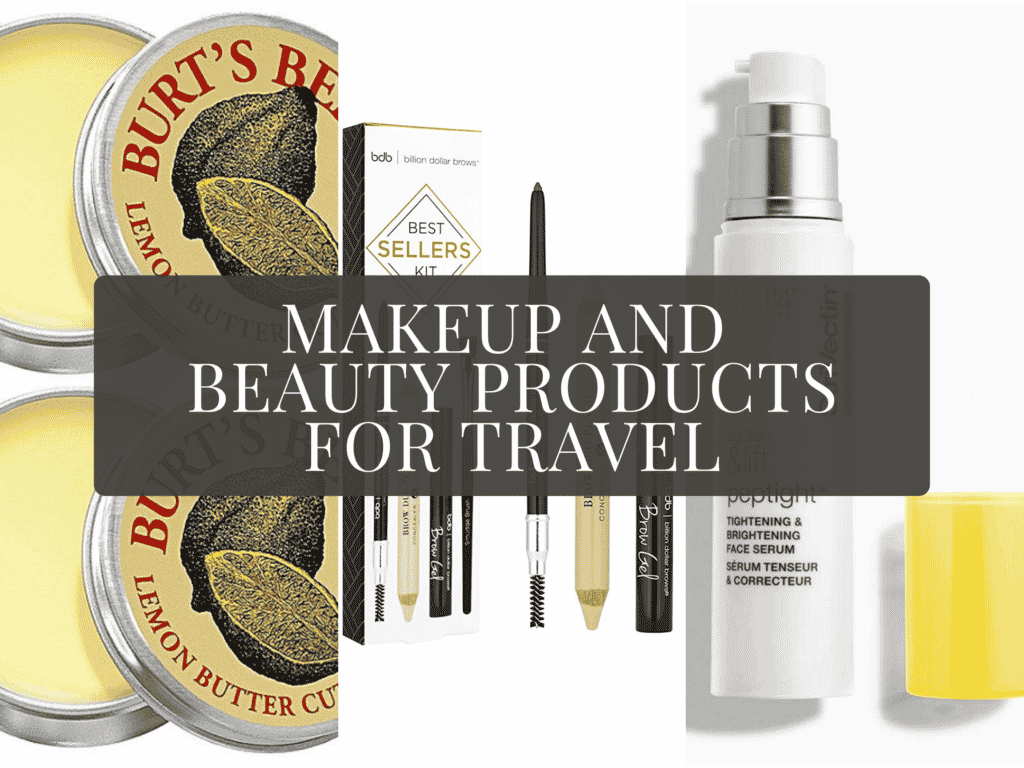 These makeup and beauty products are optional to pack for travel, but I personally always pack them…even for short weekend trips!
1. Ocean Potion Sunblock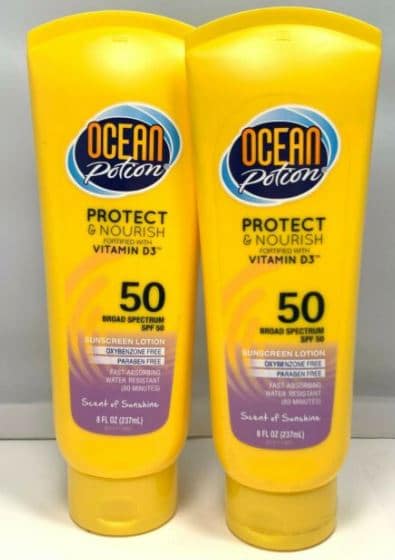 This sunblock smells AMAZING and comes in right at 3 ounces. Perfect for traveling!
2. Serum (for Night) by StriVectin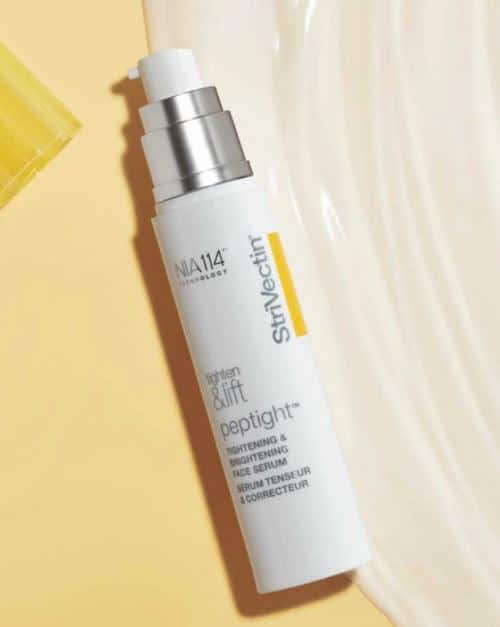 I love this tightening and brightening face serum.
The StriVectin serum is expensive, but it works. Plus, it comes in a nice pump and is only 1 ounce. TSA won't give you any trouble for packing this.
3. Eyebrow Pencil by Billion Dollar Brows
Defined eyebrows bring the whole face today. I personally love the Billion Dollar Brows kit. Perfect for travel too.
Check out a full detailed review of the Billion Dollar Brows eyebrow pencil kit.
4. Neutrogena Face Wipes
It can be hard to remove eye makeup, eyeliner, and lip stains. I love using makeup remover wipes to remove makeup at night, especially when traveling!
These face wipes quickly and easily remove makeup.
5. Burt's Bees Cuticle Cream (duals as a hand cream!)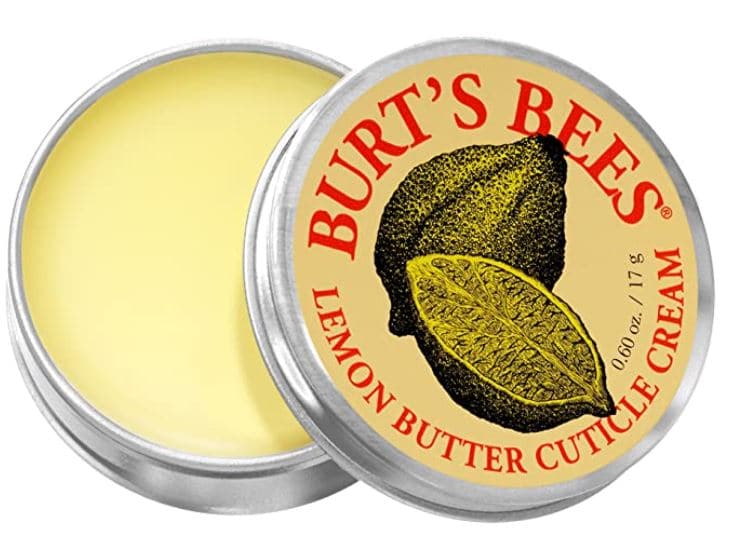 Chipped nail polish can look tacky.
Instead of painting your fingernails, opt for natural looking nails and a simple nail cream. Plus, this cuticle cream works nicely for dry hands!
Travel Friendly Makeup Look
So what do I actually look like when traveling? Here's a video of me doing a video with my travel makeup look.
I also like to wear a simple pink dress and a watch by Skagen when traveling. It's a classy and comfortable look!
My travel makeup look is also shown in the picture below.
This is a picture of me traveling with my friend Caroline during a trip to St. Augustine!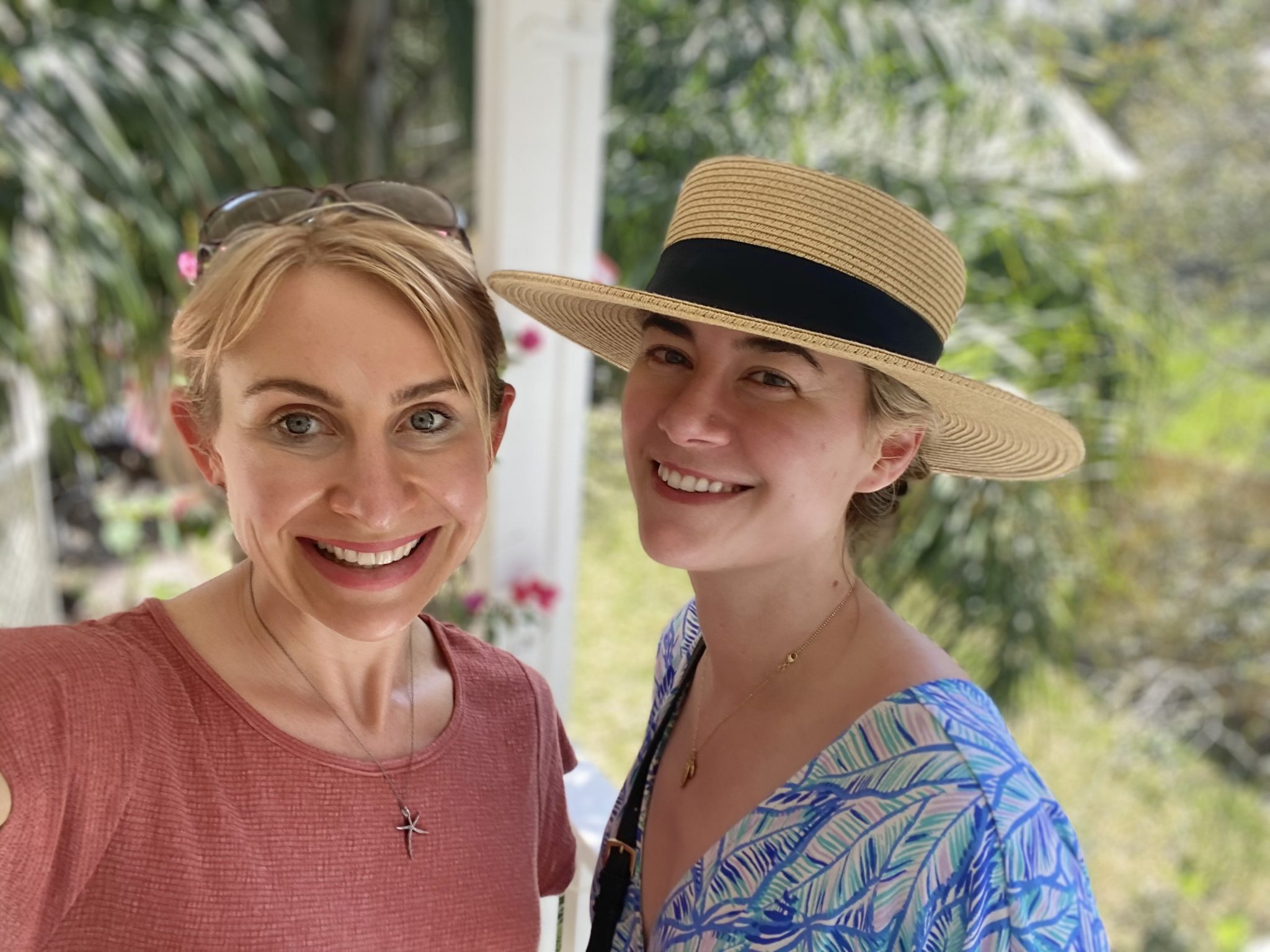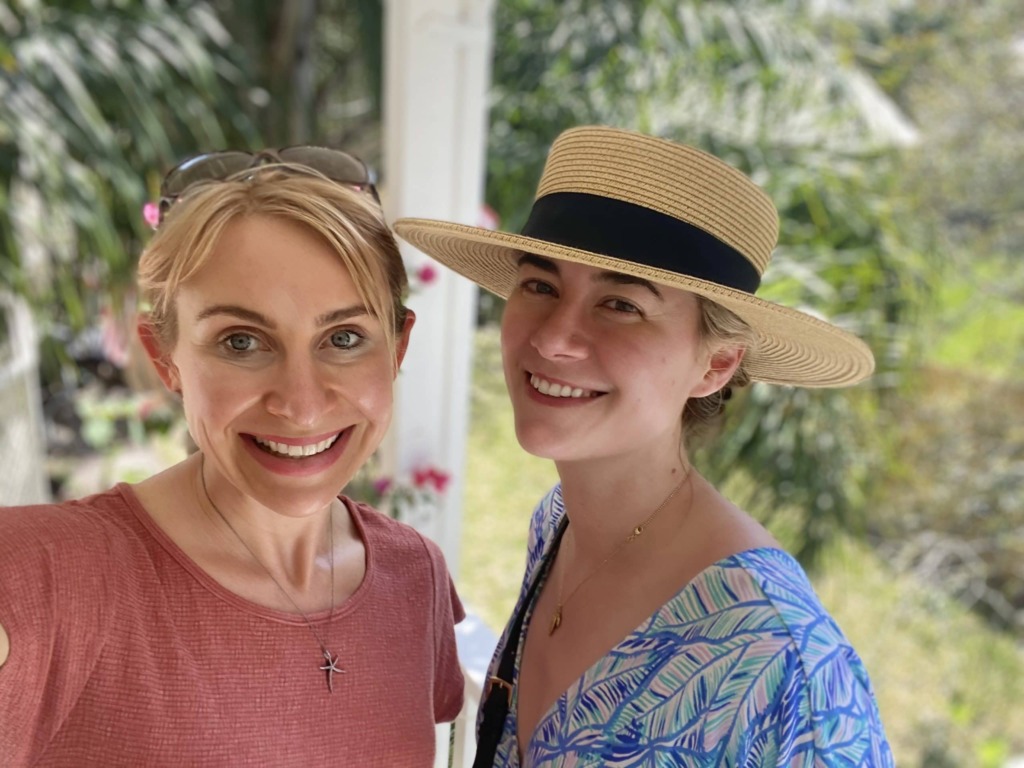 P.S. – Heading off to the beach? Check out this list of essential "must-haves" to pack for a beach vacation.
Tips for How to Pack Makeup in a Carry On
Whether you are heading off for a quick weekend getaway or a two week vacation, here are a few tips for packing makeup.
1. Pack sandwich bags.
I always throw my Noxzema face pads into a plastic sandwich bag. You never know if it will leak!
2. Put your toothpaste and toothbrush in a plastic bag.
Similarly, throw your toothpaste into a plastic bag from the grocery store.
3. Pack your makeup last.
Put your makeup bag on the top of your suitcase. Pack it last! This way in case TSA does check your luggage, your makeup is right on top for inspection.
4. Get a good makeup travel bag.
It doesn't have to be fancy or big. I like the Clinique makeup bags for makeup. They are a great size and perfect for travel (and daily use!).
5. Avoid powders.
Powders can make a big mess! Try to avoid packing them where possible.
6. Pack a bronzer stick.
Don't tan! Protect your skin. If you want a sunny look, pack a color stick to look tan.
Or, use a good tanning lotion.
What's Your Go-To Makeup for Traveling?
Do you have a favorite makeup or beauty product that you swear by for travel?
I'd love to hear from you! Please leave a comment below.
Lots of love, and happy travels!
Christina Marie from Very Easy Makeup
More Articles by Very Easy Makeup
You may also like these related fashion and clothing articles by Very Easy Makeup.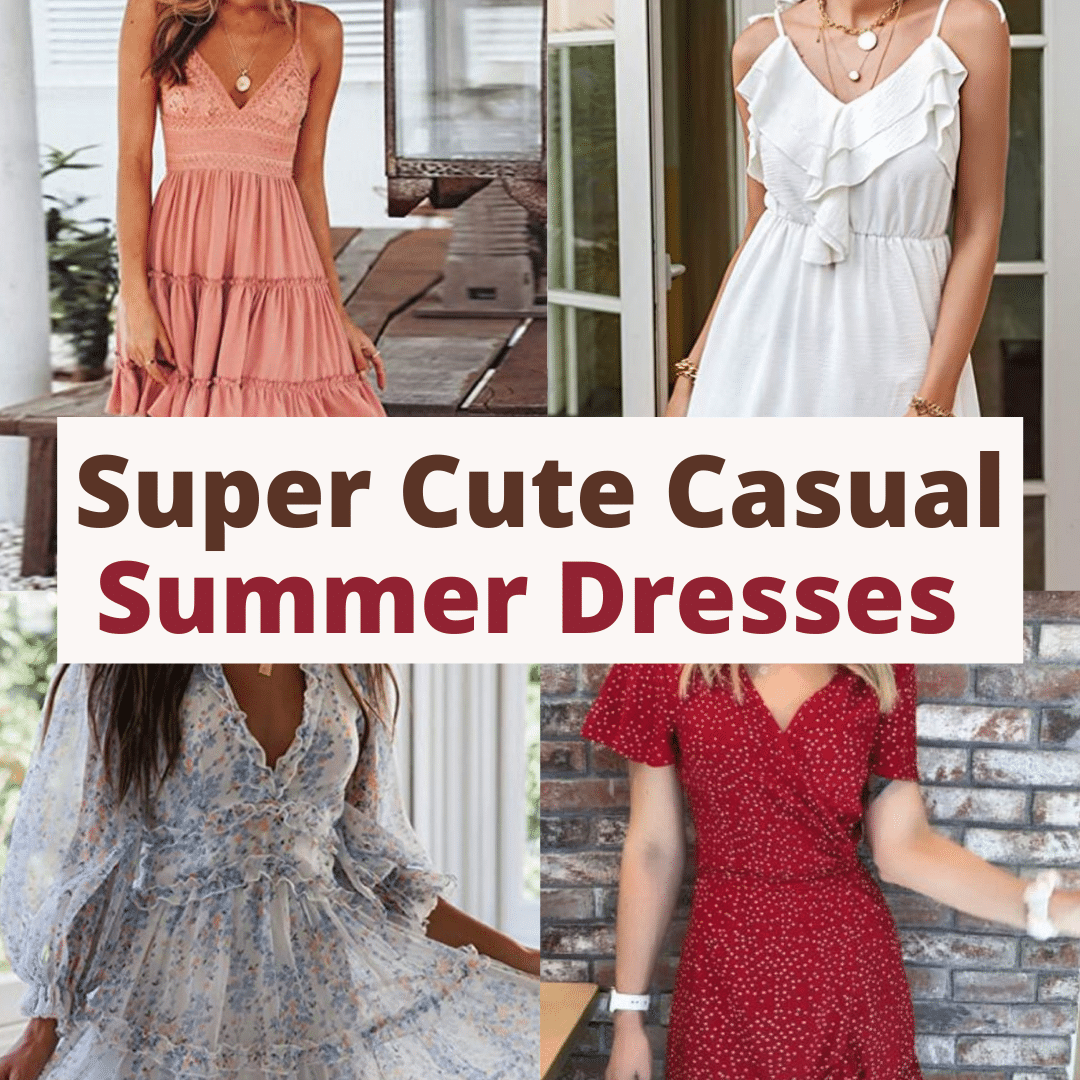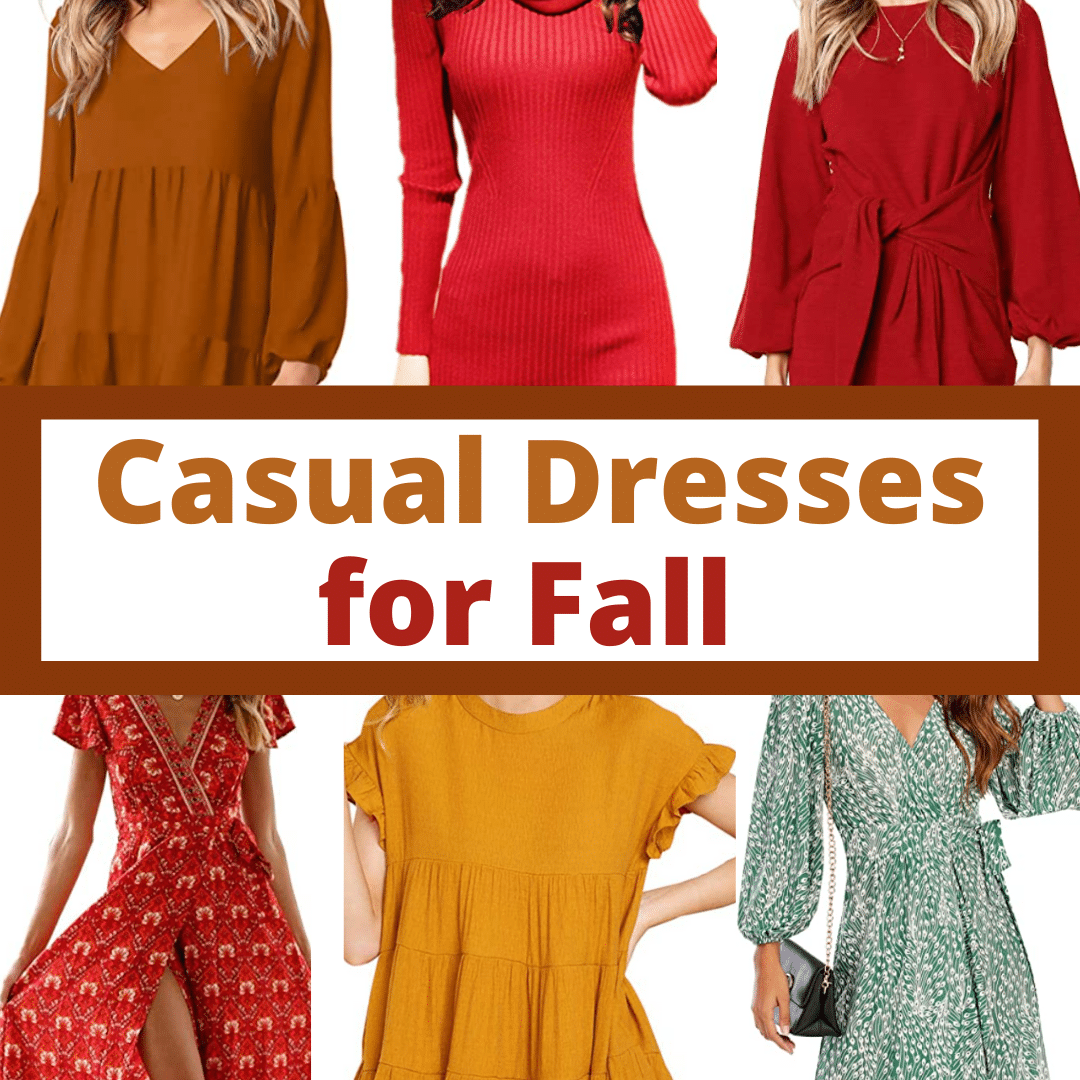 Cute and Casual Dresses for Fall
Connect with Very Easy Makeup
I'd love to connect with you!
Follow Very Easy Makeup on Facebook to get notified of new beauty, makeup, and fashion posts!
Please subscribe to the Very Easy Makeup YouTube channel. You'll find how-to tutorials for very easy makeup and bleaching hair blonde at home.
Sign up for the Very Easy Makeup Newsletter.