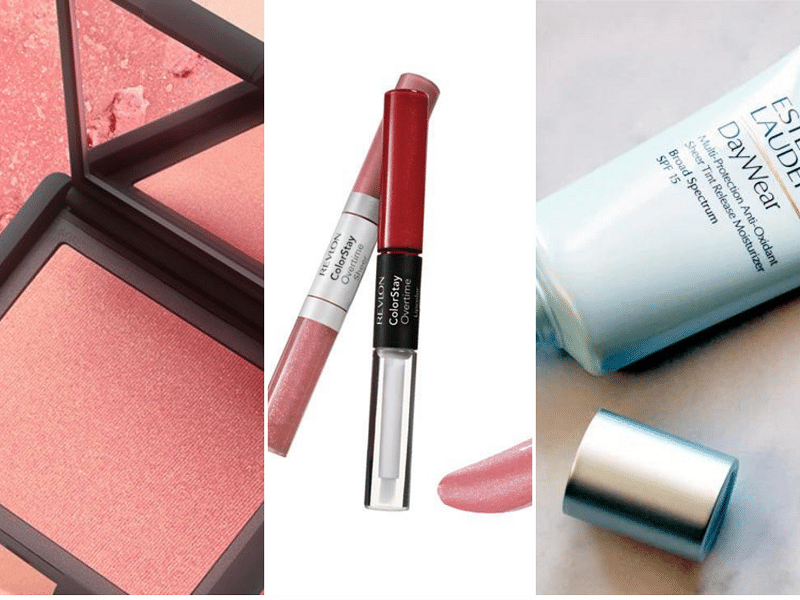 Best Summer Makeup Products
Summer is here, which means it's time to revamp your makeup routine with the best summer makeup products.
Heavy and thick makeup is a big no-no for the season. Instead, opt for lightweight makeup that won't melt off in the scorching sun.
As someone with oily skin, I know the importance of sweat-proof and natural-looking makeup that's also effortless to apply.
In this ultimate guide to the best summer makeup, I'll share my top picks for achieving a soft and beautiful summer look. Say goodbye to heavy and cakey makeup and hello to a fresh-faced, glowing complexion. Whether you're lounging by the pool or sweating it out during a workout, these summer makeup products are guaranteed to stay put.
From sweat-resistant foundations to waterproof mascaras and lip tints, I've got you covered. These summer makeup essentials are perfect for even the hottest days, and I swear by them. In fact, I wear them during my intense 2-3 hour tennis matches in the blistering Atlanta heat at 2 pm.
So, get ready to build your own easy makeup kit for a gorgeous summer look. Keep reading to discover the best summer makeup products that will help you look and feel your best all season long.
This post contains affiliate links. View the disclosure here.
Best Summer Makeup Products for a Soft, Natural Glow!
These are my favorite summer makeup products for a quick and easy soft summer makeup look. 😊
1. Estee Lauder Daywear Sheer Tint Release
This is the best natural summer makeup tinted moisturizer.
I'm also a big fan of the Laura Mercier tinted moisturizer with SPF 30. I use color 1C1 cameo.
This is my favorite makeup for summer weddings because it is natural-looking. This tinted moisturizer is also is the best makeup for the summer heat.
2. NARS Blush in Orgasm
This is the best blush for natural looking, light makeup in the summer. The NARS blush is also my favorite blush of all time!
3. Essence Lash Princess Mascara
The Lash Princess mascara by essence is the best quick and easy mascara for long eyelashes.
I personally don't wear waterproof mascara (even when I am working out!), but the L'Oreal Lash Paradise (waterproof version) is what I used to use.
NOTE: L'Oreal may have stopped making the waterproof mascara (I couldn't find it online), so the link above is for the non-waterproof version.
4. Too Faced Sparkling Pineapple Eyeshadow
This summer makeup eyeshadow product is so much fun! Check out this Very Easy Makeup YouTube video for a complete review.
You will LOVE this eyeshadow for eye makeup for summer.
5. Billion Dollar Brows
This brow kit will give you defined, pretty eyebrows.
Check out a complete review of the Billion Dollar Brows kit in the Very Easy Makeup YouTube video below.
If you are heading off to a wedding this summer, this is some of the best makeup for a summer wedding.
6. Maybelline Instant Age Rewind Under Eye Concealer
Need a makeup hack for summer? Apply this concealer on any acne spots!
This natural looking ender eye concealer is so easy to apply.
See a complete review here.
P.S. – Not sure what color is best for you? Try on the different Instant Age Rewind colors on the Maybelline website. That's how I found out that Fair 110 was the best color for me.
7. Revlon ColorStay Overtime Lip Gloss
I love the Revlon ColorStay lip gloss. It's the best drugstore lipstick. I love Perennial Peach, Keep Blushing or Forever Pink for Summer.
If you want a soft summer makeup look, then this is the lip gloss to wear.
Makeup Kit for Summer Look
In summary, below are the summer makeup products for a natural, soft summer makeup look.
Soft Summer Makeup Kit
FAQs about Summer Makeup and Summer Makeup Products
Here are a few FAQs about summer makeup. Have a question? Leave a comment below!
What makeup is best for summer?
The best makeup for summer is light-weight and natural looking. Avoid dark colors and heavy foundations.
The best makeup includes a simple mascara, a natural looking blush, and a light lip gloss.
Swap out a heavy foundation for a tinted moisturizer for summer.
What is the best sweat-proof makeup?
Go with waterproof mascaras, BB creams or tinted moisturizers (versus foundations), and a lip gloss stain (versus lipstick) for sweat-proof makeup.
How do you do natural summer makeup?
Keep it simple! Stick to neutral eyeshadow colors (light browns), light pink blush, pink lip gloss, and light brown or black simple mascara.
Makeup for Summer and Travel
I love keeping my makeup simple and natural-looking in the summer.
Here's a Very Easy Makeup YouTube video with an easy to copy summer makeup look!
These are my "must-haves" for summer makeup too!
Makeup Looks for Summer
Searching for makeup looks for summer?
Check out this Pinterest page with summer makeup trends.
More Articles by Very Easy Makeup
If you enjoyed this article, check out these similar articles and pages by Very Easy Makeup. (And please share this article with friends on Facebook!)
The Best Amazon Summer Dresses
Stitch Fix Boho Goes West Outfit Online for Less